Supplementing Military X-band With a Flexible, Managed Service — tactiXs
In September of 2021, SES and Hughes announced that they had successfully used the Hughes Resource Management System to seamlessly switch signals across SES satellites in Geostationary (GEO) and Medium- Earth Orbits (MEO).
According to Jim Hooper, Chief Commercial Officer and Corporate Vice President at SES Government Solutions (SES GS), the test was instrumental in, "…illustrating the power of next-generation satellite services and technologies to provide mission-critical, assured communications to the government and military, at a time when connectivity is increasingly essential."
In multiple recent articles on the Government Satellite Report (GSR), the increasing importance of network-enabled devices, solutions, platforms and services within the U.S. military have been discussed, as well as how the U.S. Department of Defense increasingly relies on connectivity in theater, the need for resilient, assured communications only increases. Ultimately, if connectivity is going to be essential for military operations, communications are going to have to be guaranteed if warfighters are to accomplish their missions.
To learn more about what this demonstration means for the resiliency, security, and capability of the satellite systems and services available to the military, GSR talked with Rick Lober, the Vice President and General Manager at Hughes Defense.
Government Satellite Report (GSR)
Hughes and SES recently conducted a test for General Atomics Aeronautical Systems to demonstrate multi-orbit satellite communications for remotely piloted aircraft. Can you tell our readers a bit about this demonstration and what it entailed?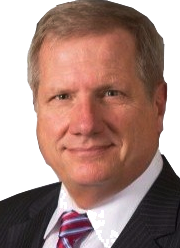 Rick Lober
Rick Lober
This was a static demonstration for General Atomics that paired the Hughes HM series software-defined modems and our resource management system with SES's satellites operating in GEO and MEO. The demonstration replicated a typical, unmanned, intelligence, surveillance, and reconnaissance (ISR) mission, transmitting high-definition (HD) video and sensor data to and from the unmanned aircraft.
Based on the mission's pre-set policies, our management system automatically switched between the satellite signals to stay
What was so different and revolutionary about this particular test? What were SES and Hughes looking to accomplish that was new and exciting?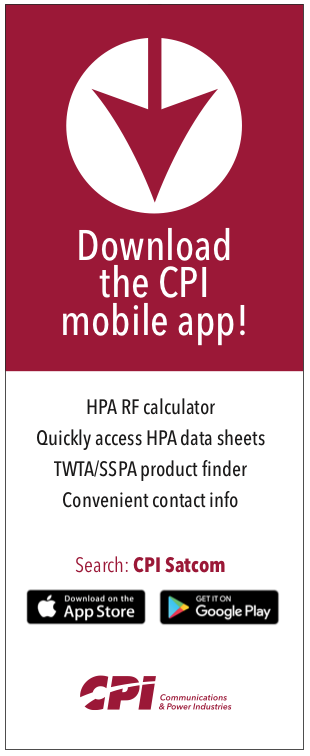 Rick Lober
There were several things about the demonstration that broke new ground. I mentioned that the autonomous switching between satellite signals saved critical time during the RPA mission and that the switching supports APACE communications planning for RPAs, a feature that does not exist today. This communications capability was provided as a managed service which is new for RPAs.Usingend-to-endmanagedserviceenablestheRPAoperatortoswitchsignals on demand as the bandwidth is needed, without having to acquire it in advance. On the technical side, the switching showed the agility of using the HM
400 modem and the Hughes resource management system, which both use software-defined technology to make the SATCOM operation smarter. We were able to get the higher throughput because the Hughes HM modem leverages a proprietary Scramble Code Multiple Access (SCMA) waveform that also enables greater security for the link so adversaries cannot detect the transmission.
Why is the ability to seamlessly switch from one satellite to another so important or desirable for the military? What could this enable them to do on the battlefield and in theater that they can't already? How does it enable them to respond to modern threats in the space domain?
Rick Lober
I think the U.S. military's experience flying RPAs in multiple theaters over the past decade has demonstrated the vital importance of maintaining a constant connection between an unmanned aircraft and its operator on the ground Jamming, signal interference, and other factors can cause a break in the satellite signal and perhaps the loss of critical ISR data needed by commanders making decisions during an operation. If the communications link is disrupted, the ISR data about the threat cannot be sent to the ground as quickly as needed Only by being able to switch seamlessly from satellite to satellite can the user be assured of uninterrupted communications.
Why is it important that the demonstration allowed the user to switch between MEO and GEO satellites? Why would the military ever want or need to do this in theater?
Rick Lober
Being able to switch between satellites in different orbit planes provides greater network resiliency and gives commanders more options to enhance quasi-instant and seamless beam switch took just seconds to complete, much faster than you normally see today when it's done manually. The rapid beam switching is important for the U.S. military's Automated Primary, Alternate, Contingency, and Emergency (APACE) communications planning. In addition, the Hughes modems and management system delivered three times the throughput of the currently deployed SATCOM service using a terminal less than half the size that still meets size, weight, and power (SWaP) requirements. their APACE communications. Having a diversity of satellites allows for optimizing the best solution set while making the network more robust.
A key advantage of the satellites closer to earth is that they have lower signal latency. GEO satellites are further from Earth than satellites at MEO and LEO, meaning the signal will take significantly longer to transmit each way.
For the DoD, adding more satellite resources at LEO and MEO means less latency, more redundancy in the communications network, and less chance for an adversary to disrupt the satellite that is carrying the communications.
---

---
As satellite services like O3b mPOWER come online, what new capabilities will be enabled for the government and military? How does the impending launch of services like O3b mPOWER make this demonstration even more important and timely?
Rick Lober
The new mPOWER satellites that SES is building for its O3b MEO constellation will be another step in providing the DoD user with more resilient communications. These are much more powerful than the existing O3b spacecraft and will have as many as 5,000 spot beams per satellite. They will support automatic switching to satellites in other orbits and much higher data throughput than MEO offers currently.
For the DoD, they could become a vital part of APACE communications planning to support new missions in today's multi-domain battlespace as well as the Joint All-Domain Command and Control (JADC2) concept to connect sensors from all the U.S. military services into a single network.
How could you envision the Hughes HM series and O3b mPOWER working together to enable the military in theater moving forward? What advanced capabilities and services could they enable? Why is it important that technologies like these are available to the military of today and tomorrow?
Rick Lober
One of the key features of our HM modem technology is that it uses a commercially based, open-standards architecture, adaptable to almost any network. Another is that it is frequency-band agnostic and can work with just about any satellite, enabling affordable, resilient solutions to meet a wide variety of mobility and portability requirements for government users
By using software-definable modem (SDM) technology and the Hughes enhanced SCMA waveform, the HM System allows government users to adapt the solution to their specific needs. AA the first gateway was installed in September OF 2O015, the HM System has grown to where it can now provide global Satellite-On-The-Move (SOTM) for airborne, maritime, and land-mobile platforms and on-the-pause capabilities for users in the field.
Combining the open-systems, HM-series airborne modems with the MEO, mPOWER, and GEO satellites, government users can maintain communications in more complex environments and conduct missions in contested and congested environments with uninterrupted connectivity — all of which we like to call, 'secure connectivity, anytime, anywhere, any comms.'
To learn more about the recent tests conducted by SES and Hughes, select this direct link...
---