Smallsat constellation bus for DARPA to be developed by Airbus Defense and Space
DARPA has awarded a contract, called the Blackjack program to Airbus Defense and Space — the company will develop a satellite bus to support this program.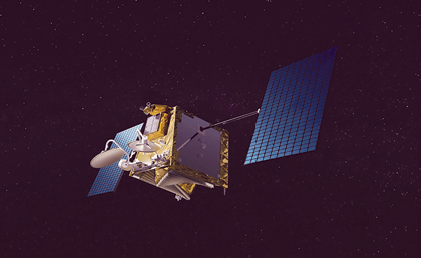 Artistic rendition is courtesy of OneWeb Satellites.
Defense Advanced Research Projects Agency (DARPA) describes the Blackjack program as an architecture demonstration intending to show the military utility of global LEO constellations and mesh networks of lower size, weight and cost.
DARPA's intentions are to purchase commercial satellite buses and pair them with military sensors and payloads.
The bus drives each satellite by generating power, controlling attitude, providing propulsion, transmitting spacecraft telemetry, and providing general payload accommodation including mounting locations for the military sensors.
Tim Deaver, Director of U.S. Space Programs at Airbus Defense and Space, Inc. said that Airbus has previously co-invested hundreds of millions of dollars in high-rate manufacturing technology and supply chain logistics to build large constellations of small satellites.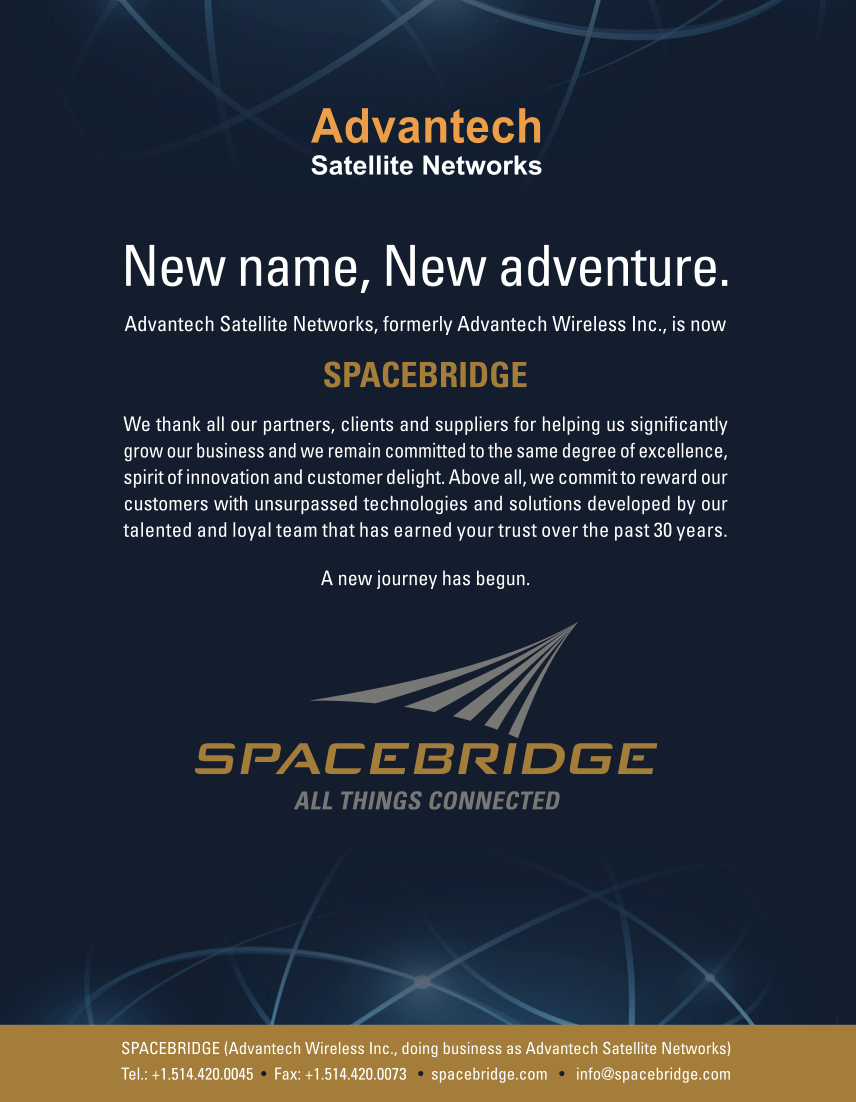 He added that Airbus is committed to growing manufacturing capability in the U.S. and their government customers can leverage this commercial capability to develop LEO constellations to complement large, existing systems.
This contract positions Airbus Defense and Space, Inc., of Herndon, Virginia, and its strategic joint venture partner, OneWeb Satellites, of Exploration Park, Florida, as the ideal service providers for Blackjack.
High production rates and design-to-cost management techniques enable OneWeb Satellites to offer low cost constellation solutions for the U.S. government and current customers.
Constellations of inexpensive satellites permit wide scale disaggregated architectures enhancing survivability across many different mission areas.
OneWeb Satellites is designing and manufacturing ultra-high performing satellites at high-volumes.
Tony Gingiss, CEO, OneWeb Satellites, said that the company has created a game changer with their overall design, supply chain and production system. Their team is transforming the space industry and they are in the midst of demonstrating they can deliver on their promises.
According to Gingiss, OneWeb Satellites brings to bear capabilities which dramatically lower the cost and shorten acquisition timelines for customers thanks to a modular design and agile serial production of satellites.
The OneWeb Satellites satellite manufacturing facility in Florida is the latest step in Airbus' continued commitment to growth in U.S. manufacturing, job creation and investment.
This facility, which will ultimately support thousands of jobs and follows the opening of U.S. Manufacturing Facility for A320 aircraft in Mobile, Alabama, from which the company delivered their first aircraft in 2016. An A220 assembly line on the same site in Alabama broke ground in a ceremony held in January of 2019.
With their network of U.S. suppliers, Airbus is the largest consumer of U.S. aerospace and defense goods in the world, and the company has invested $16.5 billion with U.S. companies in 2017, supporting a total of 275,000 American jobs, according to the firm.
www.darpa.mil
airbus.com
onewebsatellites.com
Additionally, DARPA's Radio Frequency Risk Reduction Deployment Demonstration (R3D2) is set for launch in late February to space-qualify a new type of membrane reflectarray antenna.
The antenna, made of a tissue-thin Kapton membrane, packs tightly for stowage during launch and then will deploy to its full size of 2.25 meters in diameter once it reaches LEO.
R3D2 will monitor antenna deployment dynamics, survivability and radio frequency (RF) characteristics of a membrane antenna in LEO.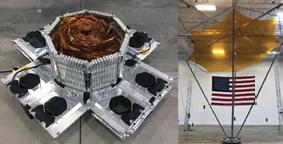 MMA Design successfully completes deployment testing of
its innovative high-compaction ratio reflectarray antenna
in its Louisville, Colorado facilities.
The antenna could enable multiple missions that currently require large satellites, to include high data rate communications to disadvantaged users on the ground.
A successful demonstration also will help prove out a smaller, faster-to-launch and lower cost capability, allowing the Department of Defense (DoD), as well as other users, to make the most of the new commercial market for small, inexpensive launch vehicles.
Satellite design, development, and launch took approximately 18 months.
"The Department of Defense has prioritized rapid acquisition of small satellite and launch capabilities. By relying on commercial acquisition practices, DARPA streamlined the R3D2 mission from conception through launch services acquisition," said Fred Kennedy, director of DARPA's Tactical Technology Office.
Kennedy added, "This mission could help validate emerging concepts for a resilient sensor and data transport layer in low Earth orbit — a capability that does not exist today, but one which could revolutionize global communications by laying the groundwork for a space-based internet."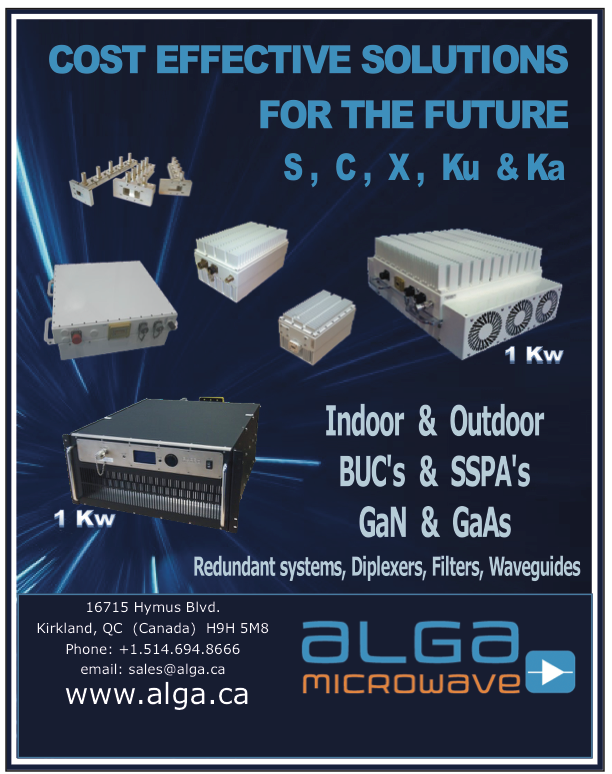 The launch will occur on a Rocket Lab USA Electron rocket from the company's launch complex on the Mahia Peninsula of New Zealand.
Northrop Grumman is the prime contractor and integrated the 150 kg. satellite; MMA Design designed and built the antenna. Trident Systems designed and built R3D2's software-defined radio, while Blue Canyon Technologies provided the spacecraft bus.
Rocket Lab will host a webcast and provide coverage of the launch via a live stream at this direct link:
www.rocketlabusa.com/live-stream
www.northropgrumman.com
mmadesignllc.com
www.tridsys.com
bluecanyontech.com
---
The Arrow 3 weapon system successfully tested by Israel's MDO and the U.S. MDA
The Israel Missile Defense Organization (IMDO) of the Directorate of the Defense Research and Development (DDR&D) at Israel's Ministry of Defense, together with the U.S. Missile Defense Agency (MDA), have successfully completed a test of the 'Arrow 3' Weapon System.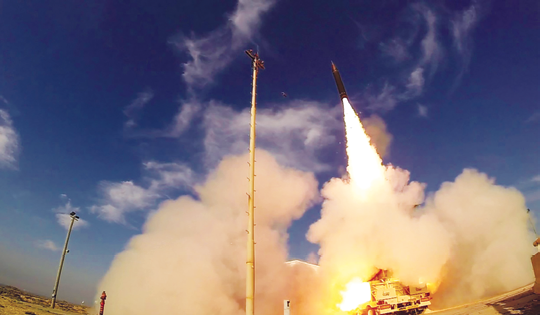 The Arrow-3 is a unique weapon system, designed to defend against ballistic missiles by targeting the threat outside of the atmosphere.
The test was conducted at a test site in central Israel and was led by Israel Aerospace Industries (IAI) in collaboration with the Israeli Air Force.
Once the target was launched, the Arrow Weapon System radars detected it and transferred the data to the Battle Management Control (BMC) which then established a defense plan.
At the correct moment, the Arrow-3 interceptor was launched toward the target and successfully completed the mission.
The Arrow Weapon System is a major part of Israel's multi-layered defense array.
This array is based on four layers: Iron Dome Defense System, David's Sling Weapon System, Arrow-2 and the Arrow-3 Weapon Systems.
The success of this test is a major milestone in the operational capabilities of the State of Israel and the nation's ability to defend itself against current and future threats in the region.

According to a September 6, 2018, posting at the Defense Industry Daily infosite, "Because missile defenses are so important, states like India and Israel have taken steps to ensure that they have the ability to build many of the key pieces. The Arrow project is a collaboration between Boeing and IAI to produce the missile interceptors that accompany the required radars, satellites, command and control systems."

MDA Director Lt. General Samuel Greaves said that this successful test provides confidence in Israel's capability to protect itself from existing threats in the region. Congratulations to the Israel Missile Defense Organization, the Israeli Air Force, the MDA team, and industry partners.
The General added that the MDA is committed to assisting the government of Israel in upgrading its national missile defense capability against emerging threats.
www.mod.gov.il
mda.mil
---
MUOS comms upgrades contract awarded to Harris by the U.S.M.C.
The U.S. Marine Corps (USMC) has awarded Harris Corporation (NYSE:HRS) a $75 million order to provide MUOS (Mobile User Objective System) narrowband satellite communication upgrades to the service's Falcon III® AN/PRC-117G manpack radio fleet.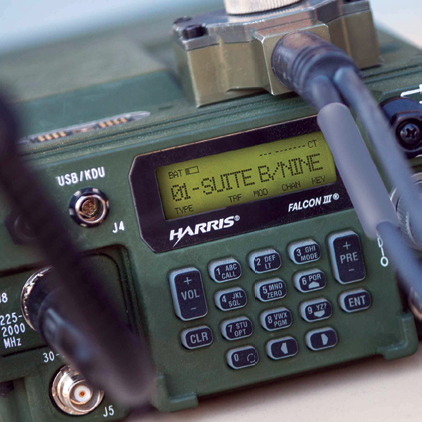 The Harris AN/PRC-117G(V)1(C) Multiband Networking
Manpack Radio.
This order is part of the Navy Portable Radio Program five-year IDIQ contract received in 2017.
Harris has continued to invest in the development and deployment of MUOS and other advanced waveforms to add capability to the widely deployed AN/PRC-117G family of radios, as well as its next generation of tactical radios.
As a software defined radio (SDR), the AN/PRC-117G was developed to be easily upgradable with new waveforms such as MUOS, enabling customers to increase capabilities economically.
The MUOS software upgrade will allow Marines to access the new, advanced MUOS satellite constellation that provides next-generation satellite communications, enabling them to talk and more easily share data anywhere in the world.
The AN/PRC-117G MUOS software upgrade will also provide the Marines with a greater number of SATCOM users, enhanced voice and data communication, and robustness in disadvantaged environments where they operate, such as urban and high/low latitude locations.
In addition to the MUOS upgrades, Harris will deliver ancillary devices for the AN/PRC-117G radios currently fielded by the USMC.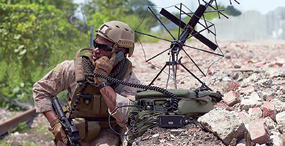 These include antennas that enable the Harris radios to support SATCOM-On-The-Move (SOTM) while connected to the MUOS satellites.
Dana Mehnert, President, Harris Communication Systems, said that adding this capability to the 117G will enable the Marines to leverage the proven radios they have already deployed, fought and trained with to access the advanced capabilities and capacity of the MUOS satellites with a simple software upgrade. The MUOS upgrade also will enable interoperability with other U.S. Department of Defense and allied users who deploy this advanced capability in the future.
www.marines.mil
www.harris.com
---