---

---
GA-EMS Expands Their Space Systems Development Infrastructure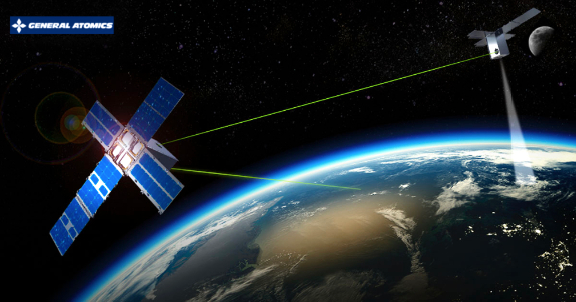 General Atomics Electromagnetic Systems (GA-EMS) has expanded their space systems infrastructure with the addition of a 7,500 ft2 Class 10,000 / ISO 7 cleanroom facility in San Diego, California, that will enable high-volume Optical Communication Terminal (OCT) production — this multi-faceted facility can facilitate fabrication of up to 300 OCTs per year.
Over the last several years, GA- EMS has continued to invest in expanding its space systems capabilities with facilities in San Diego; Centennial and Englewood, Colorado; Huntsville, Alabama, Tupelo, Mississippi; and Herndon, Virgina. In total, GA-EMS has more than 144,000 ft2 dedicated to space systems engineering, manufacturing, assembly, integration, test, and mission operations.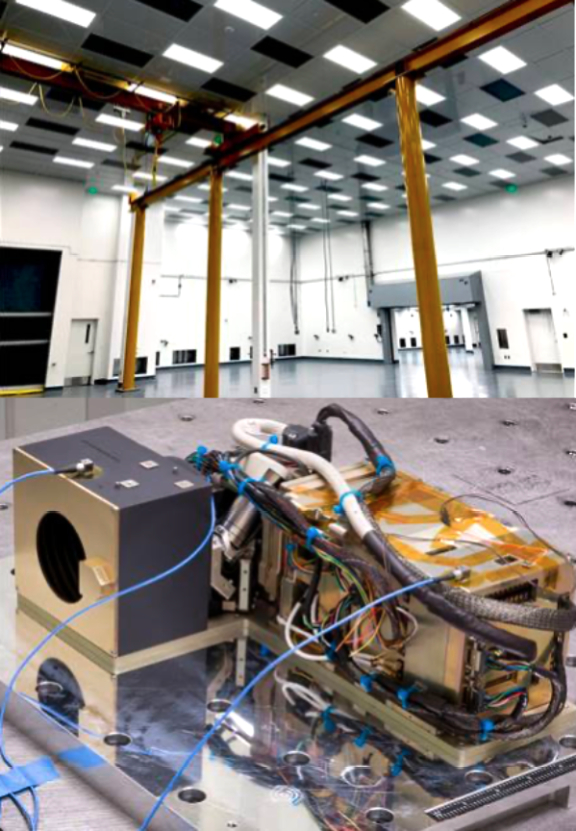 GA-EMS' new cleanroom.
In addition to hundreds of OCTs, these facilities can concurrently accommodate large-quantity fabrication of constellation-ready satellites ranging from cubesats to ESPA-Grande class satellites.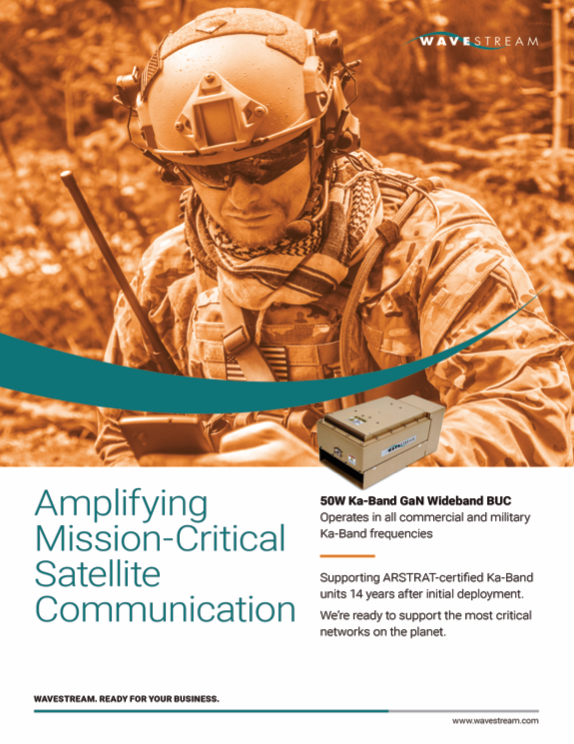 "GA-EMS is fully committed to the deployment of optical communication as the backbone of future national security space architectures," stated Scott Forney, president of GA-EMS. "Leveraging 20 years of experience developing multi-domain optical technologies, GA- EMS' low SWaP-C OCT is technologically advanced and designed such that it allows for greater production efficiencies to support large scale satellite constellation programs. The combination of a mission focused, manufacturable OCT design and large-capacity development infrastructure, means that we can meet requirements and deliver hundreds of units every year on budget and on time."
"The GA-EMS OCT is easily integrated onto a variety of satellites providing customers with tremendous flexibility in platform configurations to drive costs down and meet mission objectives," added Nick Bucci, vice president of Missile Defense and Space Systems.
---
Mission Microwave High Power BUCs to Replace TWT Amplifiers
Mission Microwave Technologies, LLC, a manufacturer of SSPAs and BUCs, has received follow-on orders from a government contractor to provide Ku and Ka-band BUCs as components of complex SATCOM transportable terminals in support of the US Army.

This third order for the ongoing program is valued at $6 million. At the completion of this third tranche of BUCs, the program will be roughly one- third complete.
Mission's signature Stinger, Javelin, Titan, and MOAB products have been designed into families of terminals across X-, Ku- and Ka-band frequencies and are the high power product of choice for tactical end-users.
The common form factor and interfaces of these products allows SATCOM terminal designers to create flexible platforms, eliminating the need to re-engineer the implementation when missions change.
"Mission Microwave worked closely with one of the industry's leading system integrators of these large transportable terminals to complete the certification cycle; allowing the replacement of Ku-band and Ka- band TWT BUCs with Mission's MOAB Ku-band 400 watt BUC and Titan 200 watt Ka-band Solid State BUCs. Now that the authorization has been completed by the government program office, the value proposition of smaller, lighter and highly efficient high power Solid State amplifiers are available to the critical elements of the Army's SATCOM terminal network. We look forward to continuing this progress with higher power capabilities on our customers' new transportable terminals in the near future," said Francis Auricchio, President and CEO of Mission Microwave.
---
Lockheed Martin Invents New Satellite Dish Technology
Lockheed Martin (NYSE: LMT) has invented a new type of satellite dish technology with a wide range of use on satellites and ground terminals, including space-based 5G.

The Wide Angle ESA Fed Reflector (WAEFR) antenna is a hybrid of a phased array Electronically Steerable Antenna (ESA) and a parabolic dish and increases coverage area by 190 percent when compared to traditional phased array antennas at a much lower cost. Photo of Lockheed Martin's Wide Angle ESA Fed Reflector (WAEFR) antenna.
This antenna is part of a larger research and development investment in 5G.MIL™ technologies that will optimize and securely connect warfighting platforms to enable Joint All-Domain Command and Control (JADC2).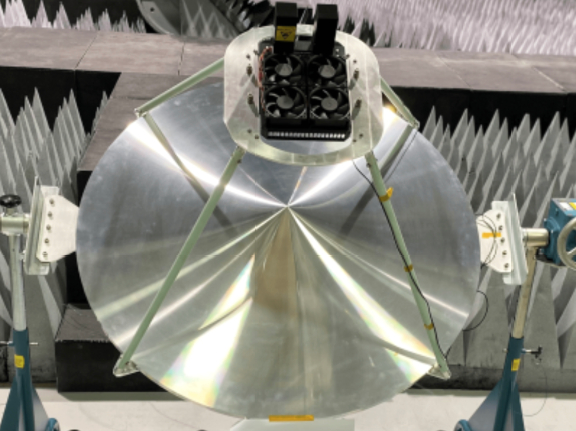 Photo of Lockheed Martin's Wide Angle ESA Fed Reflector
(WAEFR) antenna.
Lockheed Martin is leveraging commercial best practices, strong partnerships, a broad supply chain and leadership expertise, to bring 5G connectivity and capabilities to the defense community, rapidly and affordably.
The team rapidly prototyped, tested and validated this system in a matter of months compared to what previously took years.
WAEFR also features:
• High performance gain of a dish with the beam agility of an ESA
• Low Size Weight and Power (SWAP) common product solution to accommodate any orbital altitude or ground terminal application
• Advances in 3D-printing technology and accelerated parts production This type of antenna will also benefit the broader communications and ISR communities by providing a more reliable scanning solution compared to gimbaled designs.
"We adopted a commercial mindset to quickly mature this technology and discovered there were multiple use cases and applications that could benefit from this new hybrid antenna," said Chris Herring, vice president of advanced program development at Lockheed Martin Space.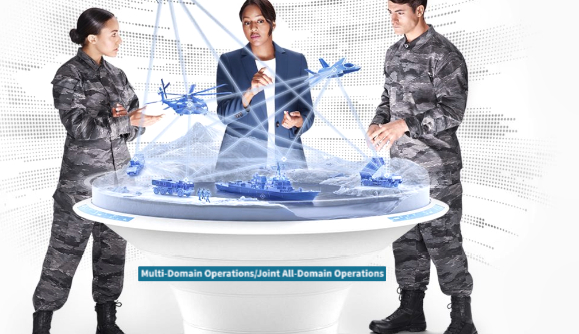 "5G.MIL technologies like this will bring greater connectivity, faster and more reliable networks, and new data capabilities to support our customers as they navigate the complexity of 21st century battlefields."
"The primary benefit of the WAEFR approach is accomplishing more mission with fewer resources," said Thomas Hand, Ph.D., associate technical fellow at Lockheed Martin Space. "While state of the art ESA solutions can address more demanding link performance, capacity, and solutions can address more demanding link performance, capacity, and data rates using multiple agile analog beams, they do so at a premium."
---
Gilat To Supply U.S. Army With High Performance BUCs For TacComms
Gilat Satellite Networks Ltd. (Nasdaq: GILT, TASE: GILT) has received a multi-million-dollar award from the US Army to supply high-performance BUCs for tactical communications (TacComms). Gilat's fully owned subsidiary, Wavestream, will supply additional, 50W, Ka-band BUCs for program sustainment that is well into its second decade.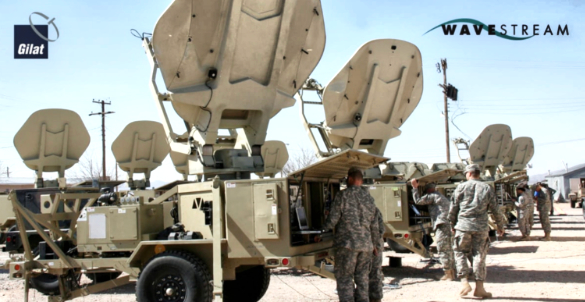 Wavestream's Matchbox 50Ka MIL was originally fielded by the US Army in WIN-T Increment 1 as early as 2007 and is still active in service today. With more than 5,000 amplifiers shipped to date, this is easily the largest deployment of high performance Ka-band BUCs supporting Comms-on- the-Quick-Halt (COTQH) TacComms around the world.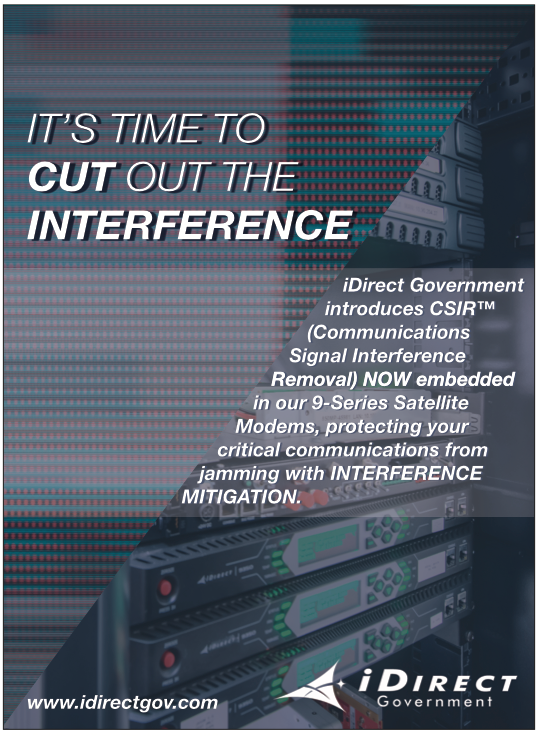 "We are honored that Wavestream can continue supporting the US Army's communications requirements," said Bob Huffman, Wavestream's General Manager. "The longevity of this program, and the part that Wavestream Ka-band BUCs play in sustaining these services, is a testament to the long term value of solid-state solutions in the most demanding environments."
Wavestream, a Gilat subsidiary has, since 2001, provided system integrators with field-proven, high performance Ka-, Ku- and X-band Solid State Power Amplifiers (SSPAs), Block Upconverters (BUCs), Block Down Converters and Transceivers. The company designs, manufactures and repairs their products in-house and have delivered more than 40,000 systems during the past 15 years. Wavestream products provide high quality and reliability under the harshest environmental conditions, all currently certified to harshest environmental conditions, all cur ISO 9001:2008 and AS9100D standards.
---
TTTech's Radiation-Hardened Network Controllers For Space
In Series Production Electronic components used in a spacecraft need to fulfill very high quality and production standards and work reliably in extremely harsh environments. TTTech Aerospace and the firm's semiconductor partner, STMicroelectronics, have completed the development, industrialization and qualification of highly integrated, radiation- hardened TTEthernet® Systems on Chip (SoCs) network controllers.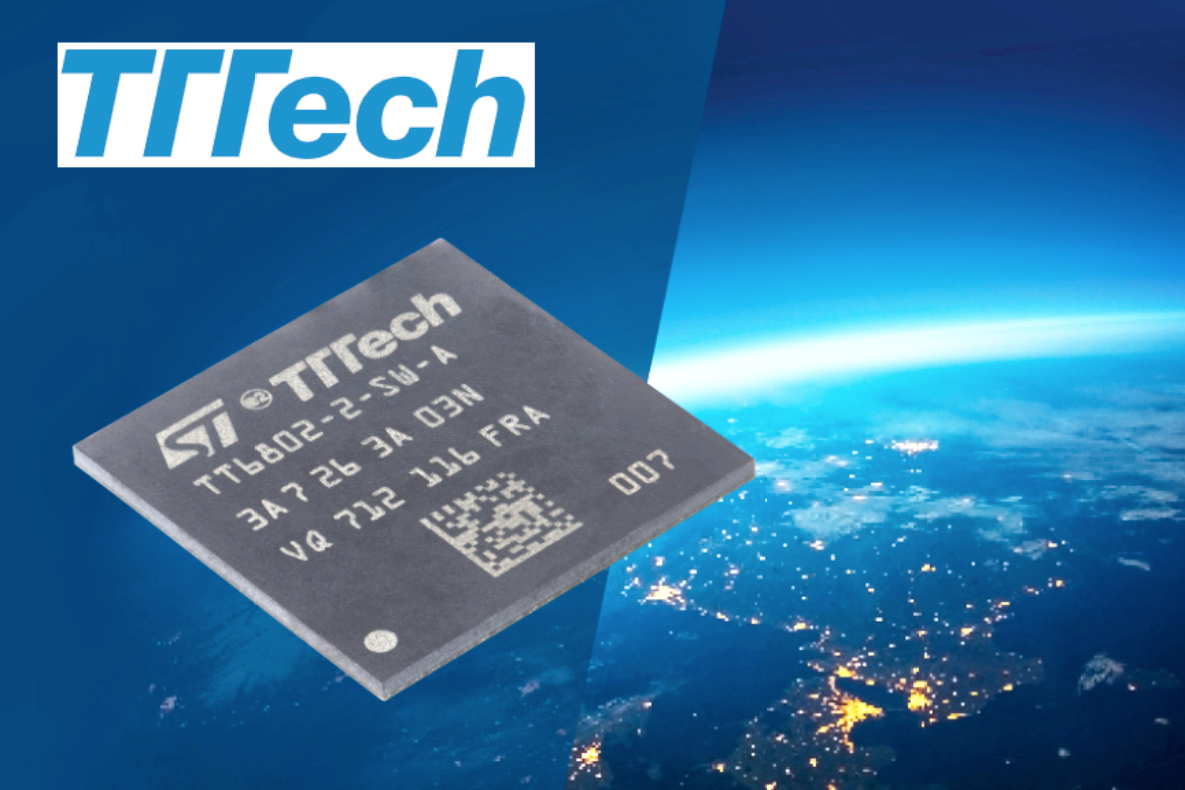 They are used in deterministic, fault-tolerant, Ethernet-based networks for space applications. The successfully qualified TTESwitch Controller HiRel and TTEEnd System Controller HiRel are already being used in the avionics systems of two major launcher programs and on one robotic program. With the qualification successfully completed, TTESwitch Controller HiRel and TTEEnd System Controller HiRel are now available as series products, ready for use in a broad variety of space flight applications, such as launch vehicles, satellites or robotic applications.
TTTech Aerospace's TTEthernet® network controllers (TTEEnd System Controller HiRel and TTESwitch Controller HiRel) uniquely act as Systems on Chip (SoCs). They support three traffic classes: standard Ethernet (IEEE802.3), rate constrained and time-triggered traffic (SAE AS6802) for a wide variety of networking applications. Thanks to their high Gigabit/second bandwidths, the network controllers are ideal for real-time transfer of high data payloads (e.g. high-resolution images and videos) and hard real-time transmission of safety-critical control data with short latency over one single network. A wide range of interfaces allows for high flexibility in connecting to electronics hardware for easy integration.
The TTEEnd System Controller HiRel and TTESwitch Controller HiRel are equipped with an integrated LEON2 CPU for system management and diagnostics that ensures automatic time synchronization of the application to the network. The chip is based on a radiation-hardened design process and packaged in a cost-efficient plastic package. This ensures reliability in harsh environments requiring high radiation tolerance for applications like launch vehicles and low earth orbit (LEO) satellites.
"Our TTEthernet® SoCs network controllers are the first of their kind worldwide to enter series production. They act as a 'central nervous system' connecting all systems in the spacecraft. Their modular and deterministic nature supports design optimization and a significant reduction in software complexity and equipment size," said Christian Fidi, Senior Vice President Business Unit Aerospace, TTTe.
---
USSF Assigns Advanced Batteries Contract To CAMX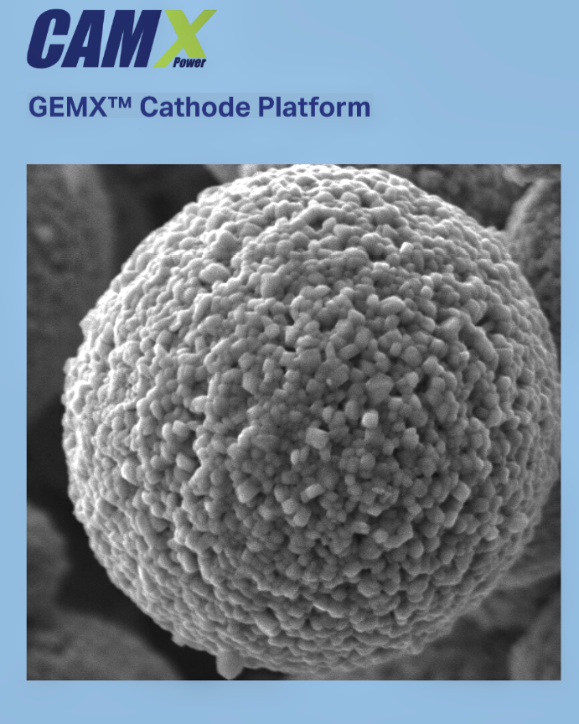 CAMX Power LLC (CAMX) has signed a $1.7 million contract with the United States Space Force (USSF) to develop, fabricate and deliver, in 18 months, high energy, long-life, 18650 format batteries that are ultra-safe to meet stringent requirements and be capable of repeated zero-V discharge and survive BMS failures.
These batteries will use CAMX's globally patented and already commercialized high-nickel cathode platform GEMX® as well as other company proprietary technologies. GEMX applications to currently popular chemistries have been developed and branded as gNMC, gNCA, gNMCA and gLNO. GEMX has been licensed by Johnson Matthey and Samsung SDI.
President and founder of CAMX, Dr. Kenan Sahin said, "This is an important milestone and culmination of the CAMX core business and technology model to mature technologies to economically implementable products, which in the case of CAMX's high nickel cathode began more than a decade ago. In order to achieve that strategy, CAMX developed bench-top to pilot plant cathode synthesis coupled with advanced cell fabrication facilities. In this vertically integrated development environment coupled with exceptional staff, CAMX has pioneered the GEMX cathode platform which enhances all high nickel chemistries by placing metals where they have the greatest impact, improving performance and minimizing the use of Cobalt."
---