DARPA's Potentially Powerful Plan For Jetting Satellites Into Orbit
Through its Airborne Launch Assist Space Access (ALASA) program, DARPA has been developing new concepts and architectures to get small satellites into orbit more economically and on short notice.

Bradford Tousley, director of DARPA's Tactical Technology Office, provided an update on ALASA at the 18th Annual Federal Aviation Administration (FAA)'s Commercial Space Transportation Conference in Washington, D.C. Tousley discussed several key accomplishments of the program to date, including successful completion of Phase 1 design, selection of the Boeing Company as prime contractor for Phase 2 of the program, which includes conducting 12 orbital test launches of an integrated prototype system.
DARPA's Airborne Launch Assist Space Access program (ALASA) seeks to propel 100-pound satellites into low Earth orbit (LEO) within 24 hours of call-up, all for less than $1 million per launch.
The program is moving ahead with rigorous testing of new technologies that one day could enable revolutionary satellite launch systems that provide more affordable, routine and reliable access to space.

"We've made good progress so far toward ALASA's ambitious goal of propelling 100-pound satellites into low Earth orbit (LEO) within 24 hours of call-up, all for less than $1 million per launch," Tousley said. "We're moving ahead with rigorous testing of new technologies that we hope one day could enable revolutionary satellite launch systems that provide more affordable, routine and reliable access to space."
Launches of satellites for the Department of Defense (DoD) or other government agencies require scheduling years in advance for the few available slots at the nation's limited number of launch locations. This slow, expensive process is causing a bottleneck in placing essential space assets in orbit.
The current ALASA design envisions launching a low-cost, expendable launch vehicle from conventional aircraft. Serving as a reusable first stage, the plane would fly to high altitude and release the launch vehicle, which would carry the payload to the desired location.
"ALASA seeks to overcome the limitations of current launch systems by streamlining design and manufacturing and leveraging the flexibility and re-usability of an air-launched system," said Mitchell Burnside Clapp, DARPA program manager for ALASA. "We envision an alternative to ride-sharing for satellites that enables satellite owners to launch payloads from any location into orbits of their choosing, on schedules of their choosing, on a launch vehicle designed specifically for small payloads."
ALASA had a successful Phase 1, which resulted in three viable system designs. In March 2014, DARPA awarded Boeing the prime contract for Phase 2 of ALASA.
As reducing cost per flight to $1 million presents such a challenge, DARPA is attacking the cost equation on multiple fronts. The Phase 2 design incorporates commercial-grade avionics and advanced composite structures.
Perhaps the most daring technology ALASA seeks to implement is a new high-energy monopropellant, which aims to combine fuel and oxidizer into a single liquid. If successful, the monopropellant would enable simpler designs and reduced manufacturing and operation costs compared to traditional designs that use two liquids, such as liquid hydrogen and liquid oxygen.
ALASA also aims to reduce infrastructure costs by using runways instead of fixed vertical launch sites, automating operations and avoiding unnecessary services. Phase 1 of the program advanced toward that goal by making progress on three breakthrough enabling technologies:
Mission-planning software could streamline current processes for satellite launches—space-based telemetry would use existing satellites instead of ground-based facilities to monitor the ALASA vehicle. Additionally, automatic flight-termination systems would assess real-time conditions during flight and end it, if necessary.
DARPA plans to continue developing these capabilities in Phase 2 and, once they're sufficiently mature, intends to eventually transition them to government and/or commercial partners for wider use in the space community.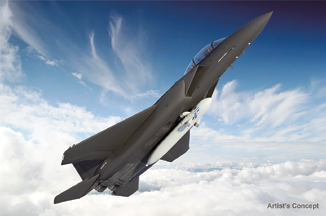 Pending successful testing of the new monopropellant, the program plan includes 12 orbital launches to test the integrated ALASA prototype system.
Currently, DARPA plans to conduct the first ALASA flight demonstration test in late 2015 and the first orbital launch test in the first half of 2016. Depending on test results, the program would conduct up to 11 further demonstration launches through summer 2016.
If successful, ALASA would provide convenient, cost-effective launch capabilities for the growing government and commercial markets for small satellites.
"Small satellites in the ALASA payload class represent the fastest-growing segment of the space launch market, and DARPA expects this growth trend to continue as small satellites become increasingly more capable," Burnside Clapp said.
Additional information is available at DARPA's ALASA infosite:
http://www.darpa.mil/Our_Work/TTO/Programs/Airborne_Launch_Assist_Space_Access_%28ALASA%29.aspx
---
U.S. Army Chief Of Staff Is Updated Regarding Space + Missile Defense
Army chief of staff Gen. Raymond Odierno visited leaders at the Space and Missile Defense Command/Army Forces Strategic Command where he was introduced to the command's mission as well as its technology capabilities to provide space and missile defense forces to the war fighter.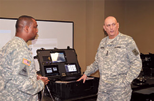 This was the first visit to SMDC/ARSTRAT headquarters by any Army chief of staff.
As the chief of staff, Odierno is the senior military leader in the Department of the Army. In a separate capacity, he is a member of the Joint Chiefs of Staff and, in this position, a military adviser to the chairman of the Joint Chiefs of Staff, secretary of defense and the president.
"This visit was something I have been wanting to do for some time," Odierno said. "Most people don't understand the important role the Army plays in space operations and so I wanted to make sure I experienced it firsthand."
Odierno, the 38th chief, previously commanded U.S. Joint Forces Command; served as commander U.S. Forces-Iraq and its predecessor, Multi-National Forces-Iraq, and also served as the III Corps commander. Odierno is the 12th American military officer to command at the division, corps and Army level during the same conflict. He assumed his current assignment September 7, 2011.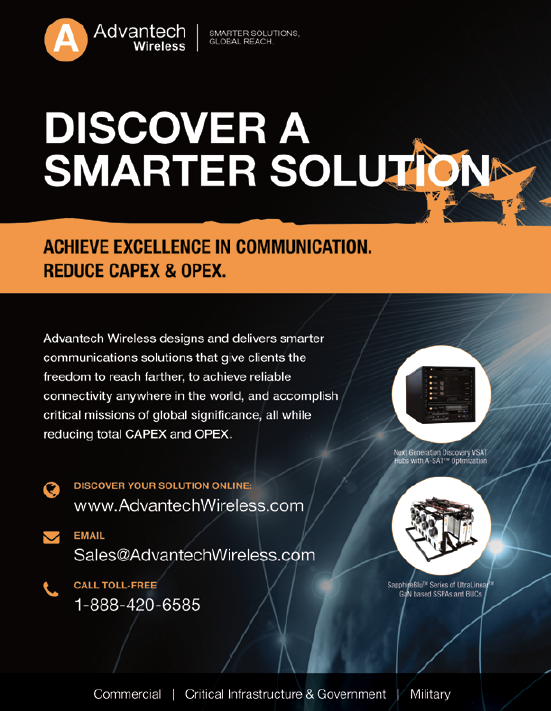 SMDC conducts space and missile defense operations and provides planning, integration, control and coordination of Army forces and capabilities in support of the war fighter and U.S. Strategic Command. The command serves as the Army force modernization proponent for space, high altitude and global missile defense; it serves as the Army operational integrator for global missile defense and conducts mission-related research and development in support of Army Title 10 responsibilities.
SMDC's Command Sgt. Maj. James Ross spoke about the visit and what it means to the command. "It was a great opportunity to present Gen. Odierno with a detailed overview of the operations, capability development and material development capabilities that the Soldiers and professional Army civilians of U.S. Army Space and Missile Defense Command provide to the war fighter," Ross said. "He was very interested in our emerging technologies in missile defense and was appreciative of the command's efforts in publishing and executing our Army space training strategy."
After his arrival, Odierno received a command overview where he was briefed on the overall importance of the command's missions and how the command's Technical Center and Future Warfare Center coordinate and develop current and future technologies.
He also received a briefing on the Reagan Operations Center-Huntsville that controls the Reagan Test Site located at Garrison-Kwajalein Atoll in the Republic of the Marshall Islands and learned about its mission of monitoring space and missile operations. The center also provides the command with the necessary tools to remain the Army's operational integrator and force modernization proponent for space, global missile defense, high altitude and related technologies.
"This communications piece is really important to us as we are looking to the future," Odierno said. "Because as we deploy to remote places, we want to have communications working quickly without having to bring a lot of additional equipment."
Odierno then visited the Concepts Analysis Laboratory (CAL), where he learned how the command trains college students pursuing degrees in science, technology, engineering and mathematics, or STEM, disciplines and newly hired engineers and scientists. While in the CAL, Odierno also received an Army astronaut presentation by Lt. Col. (Dr.) Drew Morgan, an Army astronaut candidate, and a Space Kit overview and demonstration by Col. Eric Handy, division chief, SMDC G-31 Training and Exercise Division.
Odierno was then escorted to the Future Warfare Center's Joint Air Defense Operations Center-Developmental to see what the command does to support and protect the National Capital Region.
"I wanted to be able to look at the great work that's being done on technology and engineering that can be used, not only for space application, but for some other applications that are important to the Army," Odierno said.
Odierno also got to witness the High Energy Laser Mobile Demonstrator and learned how in the future, it will use directed energy against rockets, artillery and mortars; unmanned aerial vehicles; and cruise missiles to protect Soldiers on the battlefield.
"USASMDC/ARSTRAT should be very proud of what they do and I am very proud of them in what they do to help the Army and contribute to its mission," he added. "I am very thankful for the service of all the civilians and military members who are here, and I appreciate the support they get from the local community."
Story by Jason Cutshaw, SMDC/ARSTRAT Public Affairs
---
Boeing's B-52 Connection For Comms
The B-52 Stratofortress bomber was built during the Cold War, but its digital capabilities have entered the 21st century, thanks to Boeing's ongoing Combat Network Communications Technology (CONECT) upgrade.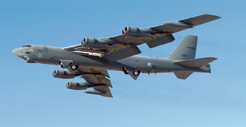 On January 28, the U.S. Air Force awarded Boeing a full rate production contract to deliver 10 CONECT kits that modernize communication systems for the B-52 bombers today and into the future.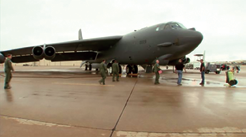 Those technology enhancements include full-color LCD displays with real-time intelligence feeds overlaid on moving maps, several communication data links that connect via satellite to platforms and troops in the field and an onboard, high speed network that enables aircrew to respond quickly to a mission change or identify and engage new targets with their weapons.
"CONECT gives the B-52 the agility and flexibility needed for the modern battlefield while also providing greater situational awareness for the aircrew," said Scot Oathout, Boeing's B-52 program director.
Under previous contracts, Boeing is currently supplying 20 CONECT kits to the Air Force. This new full rate production award will bring the total number of upgraded B-52s to 30.
---
U.S. Space Dominance Must Be Maintained, Says STRATCOM Chief
The space domain is changing, and the U.S. military must remain ahead of these changes to maintain the nation's military dominance, the commander of U.S. Strategic Command said here today.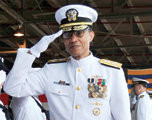 Navy Adm. Cecil D. Haney spoke at a Peter Huessy Breakfast Series seminar sponsored by the Air Force Association, the Reserve Officers Association and the National Defense Industrial Association.
The playing field in space is changing, and not always to the advantage of nations that are peaceful and have democratic governments, Haney said. "Today, our nation is dealing with a global security environment that is more complex, dynamic and volatile than at any time in our history," he added. The security environment features multiple actors operating across all domains. Many actors challenge U.S. democratic values in many ways, the admiral said.
"In addition to significant tensions involving nation states," Haney told the audience, "we are in an environment that is flanked with numerous ungoverned or ineffectively governed areas that are breeding grounds for bad actors and violent extremist organizations." These groups, he added, also use space and cyberspace to recruit and spread propaganda—including misinformation— in support of their causes.
"Perhaps of greater concern, however, is the proliferation of these emerging strategic capabilities attempting to limit our decision and maneuver space that ultimately impacts strategic stability," Haney said.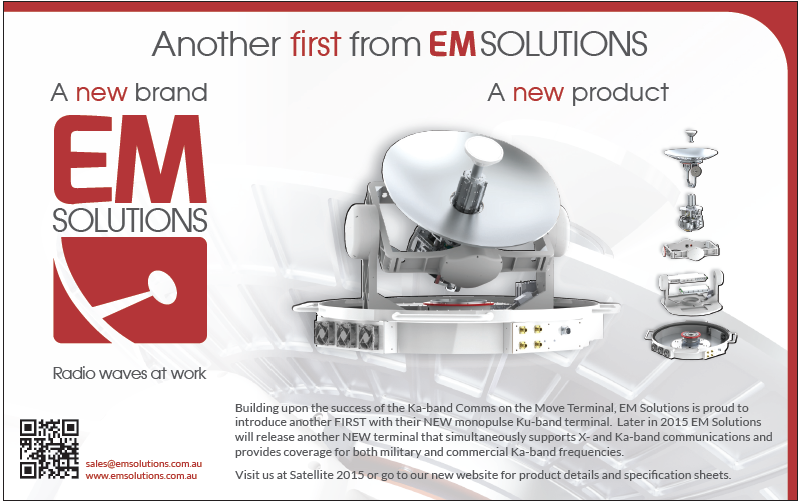 The admiral focused on the emerging capabilities and what it means for the United States. Space is getting cluttered, he said, noting that it is more "congested, contested and competitive." That alone makes U.S. capabilities increasingly vulnerable, he said.
Congestion is a huge problem for Strategic Command. More than 17,000 objects the size of a softball or larger are in orbit today, the admiral said, and hundreds of thousands of smaller, untracked objects are circling the Earth at orbital speeds. Roughly 1,200 of those objects are satellites, Haney said. The rest are debris, increasingly threatening operational satellites.
Complicating this already crowded environment is the increase of small satellites, which also pose a threat, the admiral said. "Consider for a moment the devastating effects just one collision could have on our financial and economic sectors and our ability to conduct military operations," he said.
As more countries develop space capabilities, the problem will grow, the admiral said. North Korea has been busy upgrading launch facilities, Haney noted. "Iran, just this past week, successfully launched a satellite into orbit after a string of failures," he said.
China has publicly stated that its goal for the next decade is to outperform all other nations in space, investing large amounts of money in increasing the number of platforms in every orbital regime, and increasing their influence, Haney added.
Countries also are working to take away America's strategic advantage in space, the Stratcom commander said. "U.S. national security space systems are facing a serious growing threat," he added. "For example, multiple countries have developed and are frequently using military jamming capabilities designed to interfere with satellite communications and global positioning systems."
China and Russia warrant the most attention, the admiral said. "Both countries have acknowledged they are developing—or have developed—counter-space capabilities," he said. "Both countries have advanced directed energy capabilities that could be used to track or blind satellites—disrupting key operations—and both have demonstrated the ability to perform complex maneuvers in space."
Space also plays a large role in 21st-century deterrence, Haney said. "To effectively deter adversaries—and potential adversaries—from threatening our space capabilities, we must also understand their capabilities and their intent and make it clear that no adversary will gain the advantage they seek by attacking us in space," the admiral said. "We must apply all instruments of power and elements of deterrence."
Strategic Command is working to ensure the United States maintains the strategic advantage in space today. Operationally, the admiral said, STRATCOM must protect and defend space capabilities using new tools and new tactics, techniques and procedures. The command, he said, also must use new partnerships and new command and control relationships. All this is happening at a time of constrained budgets, he noted.
"We are early in the process, but let me make clear: Any retrograde in the president's budget could jeopardize these investments and diminish our asymmetric advantage in space, exposing our nation to significant risk in this foundational area," he said.
Story by Jim Garamone, DoD News, Defense Media Activity
---
Inmarsat's IsatPhone 2 for Emergencies
Inmarsat is offering all post-pay IsatPhone 2 customers free-of-charge access to GEOS' Worldwide Emergency Response Coordination service.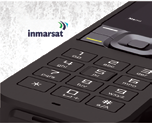 The service takes advantage of the IsatPhone 2's one-press assistance button, located at the top of the handset. GEOS' service enables customers to contact the GEOS International Emergency Response Coordination Center (IERCC), simply by pressing the assistance button.
Pressing the button triggers a message containing the user's GPS co-ordinates, sent over Inmarsat's global satellite network.
Once the emergency notification request is received, the response center; staffed 24x7 and located in Houston, Texas, will contact the user directly and establish the nature of the emergency. GEOS staff will then notify the appropriate authorities based in the region to begin search and rescue procedures.
"Increasingly, safety and security are paramount concerns amongst purchasers of satellite phones who often work in isolated or volatile areas," said Greg Ewert, President, Inmarsat Enterprise. "The GEOS service is an excellent complement to the IsatPhone 2's tracking functionality, and coupled with the global reach of Inmarsat's reliable satellite network, will provide a welcome peace of mind for new and existing IsatPhone 2 customers."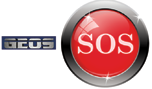 "We are extremely pleased to welcome Inmarsat IsatPhone 2 users to the broad global family of members all over the world protected by the GEOS global umbrella" said David Ruby, CEO of GEOS Worldwide.
The service is available free-of-charge to all existing and new IsatPhone 2 post-pay customers. Pre-pay customers can also access the service; however GEOS will charge an annual fee. GEOS also offer Inmarsat customers additional membership benefits to defray search and rescue and medivac costs.
Inmarsat IsatPhone 2 info: http://www.inmarsat.com/isatphone/
---
Commander Of U.S. Fleet Cyber Command On The Future Of Worldwide MILSATCOM
With the launch of the third Mobile User Objective System (MUOS) satellite January 20 from Cape Canaveral Air Force Station, Florida, the U.S. Navy is one step closer to vastly improving secure satellite communications for mobile U.S. forces.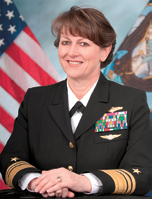 MUOS is the next-generation narrowband tactical communications system that operates like a smartphone network from space.
As some of you may know, the Navy is responsible for providing narrowband satellite communications for the Department of Defense (DoD) and delivers this capability under the operational control of the U.S. Fleet Cyber Command/C10F.
Fleet Cyber Command is the Navy's central operational authority for the Navy portion of the space constellation and the Naval Satellite Operations Center (NAVSOC) team under Fleet Cyber Command "flies" the MUOS satellites as they become operational.
The MUOS operational capability will assure users, particularly those carrying radios in the field or while dismounted on patrol, secure on-demand voice and data communication services, both in point-to-point mode and through networked communications.
This 24-7 on-demand satellite communication is the lifeblood U.S. forces to conduct operations around the world. Our teammates across the DoD can rest assured that we are operating MUOS as a warfighting platform, delivering capability when and where it is needed. Indeed the first of our five strategic goals* at U.S. Fleet Cyber Command is to operate the Navy network—which includes Space assets—as a warfighting platform.
Ultimately, the MUOS satellite constellation will provide users with 10 times more communications capacity over the existing system by leveraging modern mobile communications technology and simultaneous voice and data capability.
In addition to providing continuous, beyond line-of-sight communication for all branches of the U.S. military, the Navy-delivered space-based narrowband capability also ensures reliable worldwide coverage for emergency assistance, disaster response, and humanitarian relief.
CAPE CANAVERAL AIR FORCE STATION, The MUOS program is managed by our teammates the Navy's Program Executive Office for Space Systems, Chantilly, Virginia, and its Communications Satellite Program Office in San Diego, California.
All MUOS satellites also have capability to provide legacy narrowband communications from geosynchronous orbit positions 22,000 miles above Earth.
The MUOS satellite constellation and associated network will extend narrowband communications availability well past 2025.
Fleet Cyber Command's vision is to conduct operations in and through cyberspace, the electromagnetic spectrum, and space to ensure Navy and Joint/Coalition freedom of action and decision superiority while denying the same to our adversaries.
We will win in these domains through our collective commitment to excellence and by strengthening our alliances with entities across the U.S. Government, Department of Defense, academia, industry, and our foreign partners.
* The value the U.S. Fleet Cyber Command team brings to Navy and Joint commanders moving forward will be measured based on our ability to:
• Operate the Navy network as a warfighting platform
• Conduct tailored signals intelligence (SIGINT)
• Deliver warfighting effects
• Create shared cyber situational awareness
• Establish and mature Navy's Cyber Mission Forces.
Story by By Vice Adm. Jan E. Tighe Commander, U.S. Fleet Cyber Command/U.S. TENTH Fleet
---