USAF—ANG Imagery Aids Colorado
Recently the members of the 169th Communications Flight Eagle Vision IV (EV4) Mobile Ground Satellite Station, located at McEntire JNGB, South Carolina, provided images to support the flood recovery efforts taking place in Colorado.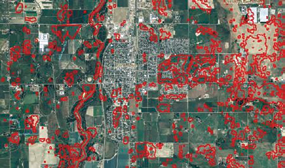 The flood damage spanned more than 2,000 square miles across 15 counties, stranding more than 1,000 residents and damaging or destroying as many as 19,000 homes, according to authorities.
Roadways and bridges have been destroyed and lives lost and severely disrupted since the flooding began on September 11, making the recovery effort that much more difficult. On September 15, federal aid for the flood-ravaged state was ordered.
Due to the heavy cloud cover over the flooded areas, Master Sgt. Eddie McManus and Staff Sgt. Dennis McDougal, EV4 Data Acquisition Segment operators, worked with RADARSAT 2 to acquire cloud-penetrating radar images. Once the images were obtained, they handed them over to Master Sgt. Troy Wilkerson, Data Integration Segment operator.
Wilkerson decided to apply a technique that involves overlapping an aerial image with a transparent radar image. He called his colleague and subject matter expert, Mr. Derrold Holcomb of Intergraph Government Solutions.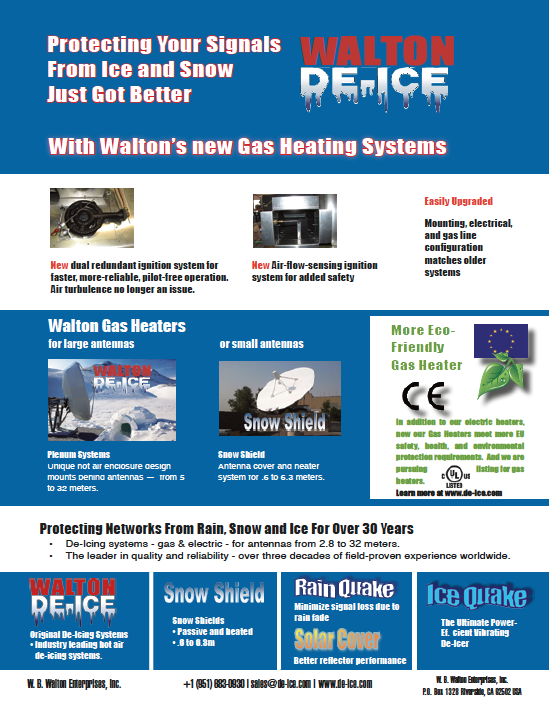 Holcomb assisted Wilkerson with the process of interpreting the radar images to identify the flooded areas.
Once that was accomplished, Wilkerson highlighted the flooded boundaries with bright red. Next, he made the radar image transparent enough to overlap over an aerial image of the same area. The final product clearly marked all bodies of water in a bright red boundary.
Wilkerson distributed the final product to the United States Geological Survey, Air Force Intelligence, Surveillance and Reconnaissance (A2), Air National Guard Readiness Center and the state of Colorado Intelligence Staff (J2). The feedback he received was tremendous.
The Colorado J2, Lt. Col. Stephanie Patrick, was very appreciative and asked for any follow-up products. Mr. Glen Bethel, from the U.S. Department of Agriculture, has also asked for the images so that he can potentially identify any crop damage.
The Eagle Vision Program consists of five DoD-deployable, commercial satellite ground stations that are located in South Carolina, Alabama, California, Hawaii and Germany. They each provide customers with near real-time commercial, satellite imagery of locations within their 1,300 mile visibility circle. Eagle Vision stations are used to collect and disseminate imagery to various government agencies such as the Federal Emergency Management Agency and USGS during natural disasters. They also support mission planning, time-critical targeting and non-war related operations.
As Eagle Vision stations have the capability to quickly acquire near real-time unclassified satellite imagery, they are highly sought after and utilized during most natural disasters within their visibility circle.
The EV4 teams most often provide images for events such as fires, floods, tornadoes, hurricanes, etc.
They have supported first responder efforts during hurricanes Sandy and Katrina, the earthquakes in Japan and Haiti, as well as tornado and fires in the mid-west.
Other than hurricanes, these events usually occur quickly and with no warning. This requires the team to be prepared to react and work unplanned hours.
* * * * * * * * *
USMC—Support During COCEX For Logistic Elements
The Marines of Communications Company, Combat Logistics Regiment 17, 1st Marine Logistics Group, have their work cut out for them.
Electromagnetic interference, elevation, physical obstacles and the atmosphere were just a few of the factors they needed to consider to keep communications running smoothly during the CLR-17 combat operations center exercise at Camp Pendleton, California.
Approximately 100 Marines with Communications Company worked on setting up data, radio and wire communications systems at three sites to enable CLR-17's logistical elements to function and support other forward units with the 1st MLG.
Once the systems were set up, Communications Company Marines needed to ensure that their services remained functioning while they supported other elements of 1st MLG for the remainder of the exercise. This included units such as Combat Logistics Regiment 1, Combat Logistics Regiment 15, Combat Logistics Battalion 15 and 7th Engineer Support Battalion.
"We provide command, control, communications and computer services to the Marines on the ground from any location in the world," said 1st Lt. Michael R. Castaneda, operations officer with CLR-17, 1st MLG. "Radio, wire, technical control and data sections work together to make communications happen."
Although communications is a highly technical military occupational specialty, there was also a lot of basic groundwork that needed to be done. Different groups assembled field antennas and satellite dishes, dug up trenches for the fiber wires to run through and calibrated communications systems for optimum transmission during the first day.
The Command, Control, Communications, Computers and Internet systems (C4I) employed by Communications Co., CLR-17, are vital for Marine Corps expeditionary units to successfully coordinate, close with and destroy the enemy. It is crucial for them to maintain the utmost technical and tactical proficiency at what they do, especially in a challenging environment such as Camp Pendleton.
"Operating in Camp Pendleton is difficult for two reasons: the rolling hills make it challenging for high-frequency, line-of-sight communications and the electromagnetic interference from residential areas also affects transmissions," said Sgt. Jason Davis, an electronic key management systems custodian with Communications Co., CLR-17. "This equipment is used in smaller forward operating bases and can be quickly disassembled and assembled. It's important to be proficient with these systems so we can enable brigade level units to push forward."
However, Davis has complete faith in the effectiveness of his equipment, especially with regards to satellite communications, which are unaffected by the same challenges that sometimes encumber high-frequency radio communications.
"Satellite transmissions allow you to communicate anywhere in the world and use a lot of advanced technology, but we can operate it easily thanks to our equipment," said Davis, a native of Coeur d'Alene, Idaho.
The exercise provided the Communications Marines with an immense amount of responsibility at all levels and a great deal of experience.
"I'm running and maintaining two generators so that data, technological control, wire and radio platoons can have power to operate their equipment," said Lance Cpl. Jayleen Rodriguez, a basic electrician with Communications Company, CLR-17. "Being the sole electrician with this group, it gets challenging because I'm tasked with a lot of responsibilities even as a lance corporal and you have to meet certain time frames."
"So far, I've been able to meet all the deadlines successfully," added Rodriguez, a native of Springfield, Massachusetts.
Ultimately, communications are vital to any exercise which rehearses command and control procedures.
"Communications company played a huge role," said 1st Lt. Tyler Morrison, executive officer with CLR-17, 1st MLG and the officer-in-charge of the Kilo-2 detachment during the exercise. "They were the ones who got there first and established our connectivity. Without the communications services, we wouldn't have been able to do the exercise."
Story by Lance Corporal Shaltiel Dominguez, 1st. Marine Logistics Group
* * * * * * * * *
Raytheon—Shipping Number 2,000
Raytheon Company has delivered its 2,000th Miniaturized Airborne GPS Receiver (MAGR) 2000.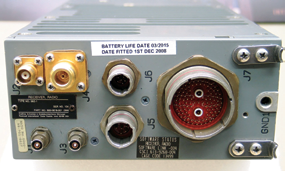 Three variants of the MAGR 2000 family of products are currently in service aboard 20 types of fixed-wing and rotary-wing platforms across 16 countries, with a well-established record of excellent performance and reliability.
The current MAGR 2000-S24 greatly improves navigation accuracy and integrity compared with legacy systems, while providing increased resistance to interference and jamming through incorporation of Selective Availability and Anti-Spoofing Module technology.
The open architecture and flexible design of the MAGR 2000-S24 allows for easy insertion of future GPS modernization enhancements, such as the new Military code (M-code) signal, without having to replace the unit itself.
"The MAGR 2000 is the preferred system for the U.S. military and its allies in Europe, the Middle East and the Asia Pacific region," said Sharon Black, director of GPS and Navigation Systems for Raytheon's Space and Airborne Systems business. "It represents the affordable path for acquiring and staying current with all GPS technology advancements envisioned for the next 15 years."
Raytheon is also under contract with the U.S. Air Force Space and Missile Systems Center to develop preliminary designs and conduct pre-Engineering and Manufacturing Development risk reduction for a common set of M-code capable GPS receiver products.
Next-generation M-code technology is required to provide significantly improved position/navigation/time performance against current and emerging threats, with an expected fielding in 2017-18.
* * * * * * * * *
USA, Canada + UK—Grabbing The Cobb Ring
Due to increased global responsibilities, the Joint Communications Support Element (JCSE) participated in exercise Cobb Ring 2013 to effectively demonstrate available capabilities with likely coalition partners.
Personnel from JCSE, the U.K. and Canada exercised point-to-point communications from each others' network systems to enhance interoperability and also see firsthand, the tactical pre-deployment training required from each military unit.
During this unique exercise, JCSE deployed three members to the 30th Signal Regiment headquarters, in Bramcote, U.K., and two JCSE personnel to the Canadian Forces Joint Signal Regiment (CFJSR) in Kingston, Ontario, Canada. Additionally, JCSE hosted 11 coalition partners from both the U.K. and Canada at JCSE headquarters at MacDill Air Force Base, in Tampa, Florida.
With simultaneous participation at each of the three locations, the first week of Cobb Ring focused on testing current communications systems and provided the communicators with hands-on experience and valuable insight on what the JCSE, U.K. and Canadian communications teams bring to a mission.
Cobb Ring ensured each team could employ their respective communications kits on the host nation's network infrastructure and built awareness of similarities in their deployable systems.
In particular, JCSE's expertise and ability to provide uninterrupted connectivity was validated at each site during practical exercises using their scalable, mission-tailored and highly mobile communications equipment sets, such as the Initial Entry Package (IEP) and the Early Entry Package (EEP).
By successfully connecting and employing their communications packages, the JCSE teams demonstrated the command's robust capabilities and strengthened their ability to use other network infrastructures to maintain connectivity.
"While in the U.K. we were able to set up our communication services within 15 minutes at various locations," said JCSE member, U.S. Army Staff Sgt. Bradley Riggs, who deployed to the 30th Signal Regiment headquarters during Cobb Ring.
Additionally, this year's Cobb Ring marked the first time the 30th Signal Regiment brought their communications kit, the Falcon, to an exercise outside of their home country.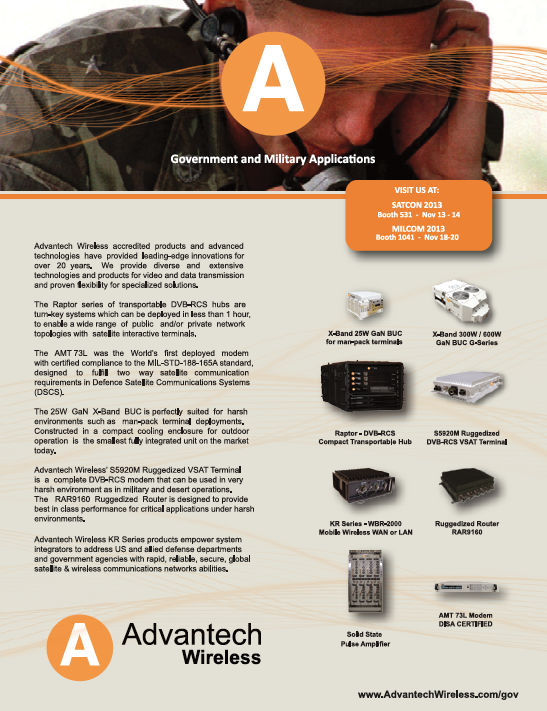 Like JCSE's EEP, the U.K.'s Falcon system is a scalable all-Internet protocol system which provides voice, data and video communication services. By testing the Falcon's capabilities from Tampa, Florida, and connecting back to their home station, the 30th Signal Regiment was able to validate their communications services from abroad.
Similar to the training in Tampa, Florida, the JCSE team that deployed to the U.K. also built a greater understanding of the capabilities the 30th Signal Regiment brings to a mission while participating in a U.K.-led field training exercise. The exercise participants traveled throughout urban areas setting up their communications kits within minutes and providing reachback to the garrison headquarters.
"Overall, the exercise was a huge success as we provided the link through our IEP for the Falcons to communicate," said Riggs. "The 30th Signal Regiment now knows they can supply their U.K. networks through our kit if this capability is ever needed in the future."
Meanwhile, the CFJSR focused their training objectives more on radio transmission capabilities to maintain connectivity using high-frequency networks. From Tampa, and while deployed in Canada, the JCSE team worked with the CFJSR to maintain voice communication services on a variety of systems.
"We were able to tie each country's communication equipment sets together to see how they would interact," said JCSE member, U.S. Air Force Tech. Sgt. Brett Majesky, who participated from Canada. "By testing our IEP capabilities and using Canada's high frequency radio, tactical satellite radio and satellite communication systems, we were able to validate interoperability."
By working alongside the 30th Signal Regiment and the CFJSR during Cobb Ring 13, JCSE personnel gained a better understanding of each nation's capabilities This valuable insight will be a critical advantage in case these participating nations are required to rely on each other's capabilities during a future mission.
"It was great to work with such professionals from the U.K. and Canada who understand and value the support we provide to mission requirements and share similar challenges," said U.S. Army Capt. Ada Hernandez, a troop commander within JCSE's 2nd Joint Communications Squadron (2JCS), who hosted the coalition partners in Tampa during the exercise.
Riggs concurred with Hernandez adding, "We actually worked with a few of the guys who were previously deployed with JCSE communicators supporting U.S. Africa Command. This exercise was a great chance to bond with U.K. teams to see that they provide the same support we do and also hear that they work alongside us when deployed."
In addition to enhancing the technical expertise these joint communicators bring to real-world requirements, the Cobb Ring 13 participants also experienced firsthand how their counterparts prepare for deployments.
During the second week of Cobb Ring 13, the participants completed deployability training at each headquarters' location. By working alongside one another during tactical-level training including team building obstacle courses; the JCSE teams gained a valuable understanding of the training U.K. and Canadian communicators go through in preparation for real-world missions.
Likewise, to fully demonstrate JCSE's deployability training, the 30th Signal Regiment and CFJSR communication experts in Tampa, Florida, joined a team from the 2JCS at the Camp Blanding Joint Training Center during their squadron field training exercise.
Fully integrated teams completed survival, evasion, resistance and escape training, day and night land navigation, first aid buddy care and counter-improvised explosive training.
"While merged with the 2JCS personnel, the coalition partners were evaluated on the necessary skill sets to illustrate the proficiency required of JCSE teams prior to deployments," said Hernandez. "Working together in this training environment further prepares us when we have to do an actual mission."
Story by Whitney Williams, Joint Enabling Capabilities Command
* * * * * * * * *
Astrium Services—Tag, You're It
Astrium, Europe's space technology company, has been selected by the UK Ministry of Justice (MOJ) to provide sophisticated mapping and monitoring services for its new electronic monitoring program.

Selected as preferred bidder for the contract, Astrium Services teams based in Farnborough, Hampshire, will provide the mapping and monitoring expertise to enable the movements of offenders released under license to be monitored.
As a mapping company originally established by the former UK Department of Trade & Industry in 1981, and now trading as Astrium Services, it will provide the critical location intelligence which will drive more effective and sophisticated monitoring, cost reductions in the program and ultimately reduce re-offending rates as required by the Ministry of Justice.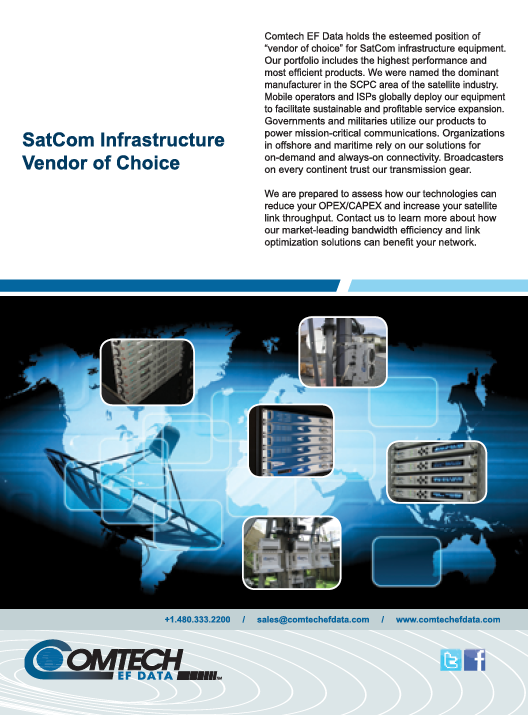 Phil Brownnett, Managing Director of Astrium Services' GEO-Information in the UK said: "Working closely with Capita who will run the Monitoring Centers and Buddi a supplier of ankle tag devices, Astrium Services will provide critical location intelligence services capable of identifying and tracking the location of offenders who violate license conditions for court orders for curfew or proximity to excluded zones. Using logic rules and advanced positioning technologies, Astrium Services is able to transmit alerts to the Monitoring Centers thereby helping achieve the strategic vision of the MOJ for reducing re-offending rates and prison sentences."
The new mapping and monitoring service will mean individual offenders, subject to location monitoring requirements, can easily be identified as having been at the scene of a crime or quickly eliminated from inquiries, delivering swifter justice and saving valuable police time and money. Existing technology only allows monitoring officers to see if a subject is within a short range of a base station installed in their home.
"We are delighted to have been selected for this prestigious program which leverages our online mapping, message gateway, tracking services and geospatial expertise. It is an example of world class British professional services being used to support HMG and revolutionize offender management," Phil Brownnett continued.
Astrium Services offers a location intelligence solution that uses the latest geospatial and real-time messaging technologies, applying its 30 years of geospatial service provision to support criminal justice in the UK.
Recognizing the huge efficiency savings of shared services, the solution also has the potential to benefit many other areas of central government in criminal justice, national resilience, land management, transport and environment.
The electronic monitoring contract is expected to be awarded by the end of 2013 and will run for three years.
Through its GEO-Information business, Astrium Services is recognized as one of the leaders in the geospatial information market.
The company provides decision-makers with complete solutions enabling them to increase security, maximize oil & gas or mining operations, improve their management of natural resources, and protect the environment. It has exclusive access to data from the SPOT, TerraSAR-X, TanDEM-X and Pléiades satellites.
* * * * * * * * *
Lockheed Martin + Raytheon—In A Receiving Mood
During recent compatibility and integration tests, Lockheed Martin's GPS III Non-flight Satellite Testbed (GNST)—a full-sized, functional satellite prototype currently residing at Cape Canaveral Air Force Station (CCAFS)—proved that it could connect with and receive commands from Raytheon's Launch and Check Out System, part of the next-generation Operational Control System (OCX) that supports the satellite and mitigates risks prior to launch.
The GNST was delivered to CCAFS back in July so that facilities and pre-launch activities could be tested, further reducing risk and gaining efficiencies, prior the first GPS III flight satellite's expected delivery to the U.S. Air Force in 2014 and launch in 2015.
The prototype for Lockheed Martin's next generation GPS III satellite reached a major milestone on August 30 when it successfully established remote connectivity and communicated with the GPS Next Generation Operational Control System (OCX), being developed by Raytheon, during a series of pre-flight tests.
The GNST received commands from the LCC node at Lockheed Martin's facility in Newtown, Pennsylvania via the OCX servers at Raytheon's facility in Aurora, Colorado, the system then returned satellite telemetry to the control station. The tests mirror launch and early orbit testing planned for all flight vehicles.
"The GNST is essentially a non-flying, functional GPS III satellite. While we have connected OCX with ground-based simulators before, these C&I tests were the first time that OCX and a GPS III satellite have actually communicated," said Keoki Jackson, vice president for Lockheed Martin's Navigation Systems mission area.
Matthew Gilligan, a vice president with Raytheon's Intelligence, Information and Services business and Raytheon's GPS OCX program manager, stated, "This was an invaluable early opportunity to demonstrate command and control of the GPS III satellite with LCS, proving the end-to-end system capabilities well before putting an actual GPS III in orbit. The positive results tell us that we are right on track for the first GPS III launch."
The LCS works hand-in-hand with Lockheed Martin's Launch and Checkout Capability (LCC) contract, which brings online some of OCX's GPS III-specific capabilities early to provide on-orbit checkout and control of the satellites.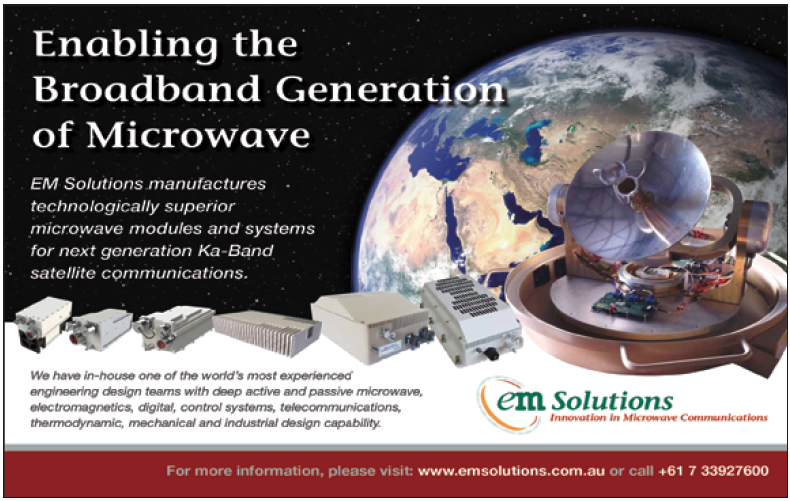 The GNST has been at the Cape since July dry-running launch base space vehicle processing activities and pre-launch testing that all future flight GPS III satellites will undergo. The first flight GPS III space vehicle (SV-01) is expected to be available for launch in 2014, and launched by the U.S. Air Force in 2015.
Prior to shipment to the Cape, the GNST was developed and then completed a series of high-fidelity activities to reduce program risks, improve efficiencies and pathfind the integration, test and environmental checkout that all production GPS III satellites undergo at Lockheed Martin's new GPS III Processing Facility in Denver, Colorado.
An innovative investment by the Air Force under the original GPS III development contract, the GNST has helped to identify and resolve development issues prior to integration and test of SV-01.
Following the Air Force's rigorous "Back-to-Basics" acquisition approach, the GNST has gone through the development, test and production process for the GPS III program first, significantly reducing risk for the flight vehicles, improving production predictability, increasing mission assurance and lowering overall program costs.
The Lockheed Martin-developed GPS III satellites and Raytheon's OCX are critical elements of the U.S. Air Force's effort to modernize the GPS enterprise more affordably while improving capabilities to meet the evolving demands of military, commercial and civilian users worldwide.
GPS III satellites will deliver three times better accuracy; provide up to eight times more powerful anti-jamming capabilities; and include enhancements which extend spacecraft life 25 percent further than the prior GPS block.
The GPS III also will carry a new civil signal designed to be interoperable with other international global navigation satellite systems, enhancing civilian user connectivity.
The spacecraft bus and antenna assemblies for the first GPS III satellite have been delivered to Lockheed Martin's GPS III Processing Facility.
Lockheed Martin is currently under contract for production of the first four GPS III satellites (SV 01-04), and has received advanced procurement funding for long-lead components for the fifth, sixth, seventh and eighth satellites (SV 05-08).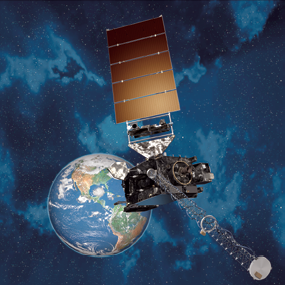 OCX will revolutionize GPS command and control and mission management capabilities, controlling all legacy and new military and civil signals, providing protection against evolving cyber threats and ensuring continuity of operations during cyber attacks, and reducing operation and sustainment costs through efficient software architecture, automation and performance-based logistics.
OCX represents a quantum leap in capabilities over the current Operational Control System and provides flexibility and adaptability to meet future GPS mission needs.
Raytheon is the OCX prime contractor and is on track to deliver the final Launch and Checkout System in 2014.
The GPS III team is led by the Global Positioning Systems Directorate at the U.S. Air Force Space and Missile Systems Center. Lockheed Martin is the GPS III prime contractor with teammates ITT Exelis, General Dynamics, Infinity Systems Engineering, Honeywell, ATK and other subcontractors.
Raytheon is the GPS OCX prime contractor with teammates ITT Exelis, Boeing, Braxton, Infinity Systems Engineering, and NASA's Jet Propulsion Laboratory. Air Force Space Command's 2nd Space Operations Squadron (2SOPS), based at Schriever Air Force Base, Colorado, manages and operates the GPS constellation for both civil and military users.
* * * * * * * * *
USAF—AFSSS Now Gone Due To Sequestration
The 21st Space Wing closed the Air Force Space Surveillance System due to resource constraints caused by sequestration, marking the end of its 52 years of service to the Space Situational Awareness mission, October 1.
The Air Force Space Surveillance System was designed to transmit a "fence" of radar energy vertically into space to detect all objects passing through that fence. It operated from three transmitters and six receiver stations located along the 33rd parallel in the southern portion of the United States. The three transmitter sites were located at Jordan Lake, Alabama; Lake Kickapoo, Texas; and Gila River, Arizona.
The six receivers were located at Tattnall, Georgia; Hawkinsville, Georgia; Silver Lake, Mississippi; Red River, Arkansas; Elephant Butte, New Mexico; and San Diego, California.
"The AFSSS mission was a cutting edge system when it was initially developed," said Col. John Shaw, 21st Space Wing commander. "Even to this day it complemented our SSA missions throughout the world, but due to sequestration, the decision was made to reconfigure some of our other assets and deactivate the AFSSS."
The radar had three distinct processes which were performed by three different organizations. The 20th Space Control Squadron at Eglin Air Force Base, Florida, oversaw the radar transmitter and receiver sites and also collected the observations. Observations from these sites were sent to the 20th SPCS, Detachment 1 at Dahlgren, Virginia, where the data was processed. Finally, the 614th Air and Space Operations Center, Detachment 1 at Dahlgren, analyzed the AFSSS data and distributed observations to the Joint Space Operations Center located at Vandenberg Air Force Base, California.
The two receiver sites at Tattnall and Silver Lake were deactivated in April of this year. The remaining sites, including the 20th SPCS, Det. 1, deactivated October 1.
With the exception of the 20th SPCS, Det. 1, all sites were staffed by contract personnel from Five Rivers Services. Government crews and resources from 20 SPCS, Det. 1, have been realigned under the 614th AOC, Det. 1.
Modified operating modes at Perimeter Acquisition Radar Characterization System at Cavalier AFS, N.D., and the space surveillance radar at Eglin AFB, Florida, as well as other 21st Space Wing SSA sensors, allowed for the discontinuation of AFSSS operations while maintaining solid SSA.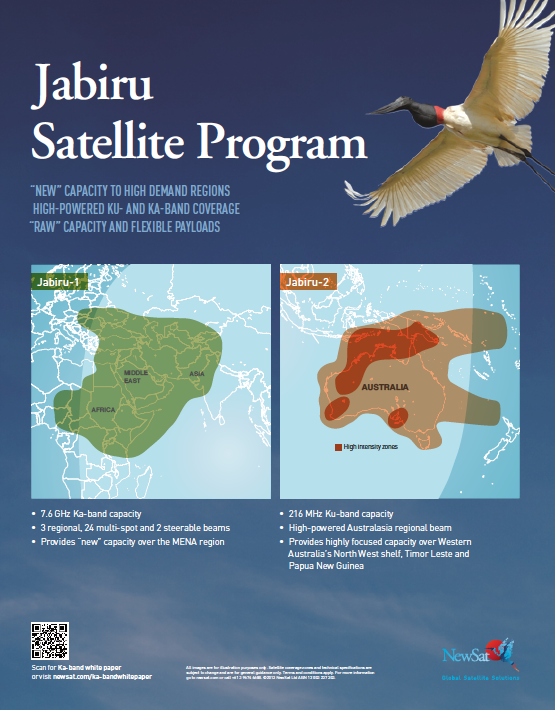 While network performance studies are ongoing, initial indications show better than expected performance of the Space Surveillance Network since discontinuing operations of AFSSS, and most metrics are indicating no noticeable impact. Additionally, Air Force Space Command will see a cost savings from the AFSSS de-activation of more than $14 million per year, beginning in Fiscal Year 2014.
As part of the AFSSS closing process Shaw and Chief Master Sgt. Richard Redman, 21st Space Wing command chief, visited one of the sites before its closure.
"It was an honor to be able to go and visit the contractors working at the Elephant Butte (New Mexico) site," said Shaw. "Some of these people have worked on the AFSSS their entire careers and it has served us well for the past 52 years. We were especially grateful we could go there and thank the crew for their dedication in person."
As the sun set on the final day of operations Sept. 30, AFSSS sites lowered the U.S. flag that flew over their locations one final time. The flag was folded and then presented to each site manager.
A formal ceremony, marking the closure of all sites and deactivation of 20th SPCS, Det. 1 was also held in Dahlgren, Va. The ceremony included a special guidon flag-casing ceremony, which is a military tradition used to recognize units that have deactivated or moved. The guidon was sent to the parent unit, the 20th SPCS located at Eglin AFB, Fla., for historical preservation.
"The contributions of the fence for 52 years, coupled with the dedication of the men and women who maintained and analyzed its data is a remarkable accomplishment," said Capt. Roland Rainey, commander, 614th AOC, Det. 1.
Oct. 1 meant more than just a day to take down a flag; it was also a day to celebrate the AFSSS's history.
"While we say 'farewell' to the AFSSS and its contributions to the Space Situational Awareness mission, it is equally important to remember all the operators, analysts and contractors, both military and civilian, who met the space race challenge over the years," said Rainey.
For some of those members who devoted their careers to the AFSSS mission, October 1 was a bittersweet day.
Kenneth St. Clair, 20th SPCS Det. 1 site supervisor and now the 614th AOC Det. 1 supervisory information technology specialist, has worked the AFSSS mission for more than 30 years. He experienced many unit name changes throughout his tenure but the mission always stayed the same. This time, that mission will change as well.
"(The closing ceremony) signified the end of 20th SPCS, Det. 1," said St. Clair. "It's going to be different but we will keep moving on."
However, not all sad news came out of these closing ceremonies. One member—or perhaps 'mascot' is a better term—seemed to create a bright spot to the closure of the AFSSS story.
His name — Grumpy.
Grumpy is a black and white stray dog that decided to call the Gila River space surveillance site home nearly four years ago. Too scared to approach the crew working at the site, Grumpy was never able to become 'friends' with the crew. The crew members still cared for and fed him, nonetheless.
As the AFSSS sites approached their closure date of October 1, many people were afraid Grumpy would be left at the site, uncared for and alone. That all changed when one of the crew members was finally able to warm up to Grumpy. The member has since adopted him and Grumpy has a new home.
Story by 1st Lt. Stacy Glaus, 21st Space Wing Public Affairs Office
* * * * * * * * *
DARPA—Experimental Spaceplane For Orbit Ops
A new DARPA program seeks to lower satellite launch costs by developing a reusable hypersonic unmanned vehicle with costs, operation and reliability similar to traditional aircraft Commercial, civilian and military satellites provide crucial real-time information essential to providing strategic national security advantages to the United States.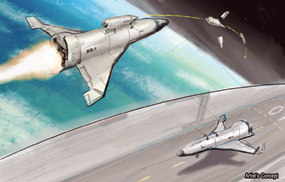 The current generation of satellite launch vehicles, however, is expensive to operate, often costing hundreds of millions of dollars per flight.
Moreover, U.S. launch vehicles fly only a few times each year and normally require scheduling years in advance, making it extremely difficult to deploy satellites without lengthy pre-planning.
Quick, affordable and routine access to space is increasingly critical for U.S. Defense Department operations.
To help address these challenges, DARPA has established the Experimental Spaceplane (XS-1) program. The program aims to develop a fully reusable unmanned vehicle that would provide aircraft-like access to space.
The vehicle is envisioned to operate from a "clean pad" with a small ground crew and no need for expensive specialized infrastructure.
This setup would enable routine daily operations and flights from a wide range of locations. XS-1 seeks to deploy small satellites faster and more affordably, while demonstrating technology for next-generation space and hypersonic flight for both government and commercial users.
"We want to build off of proven technologies to create a reliable, cost-effective space delivery system with one-day turnaround," said Jess Sponable, DARPA program manager heading XS-1. "How it's configured, how it gets up and how it gets back are pretty much all on the table—we're looking for the most creative yet practical solutions possible."
The DARPA Special Notice describing the specific capabilities the program seeks is available at http://go.usa.gov/DNkF. A Broad Agency Announcement (BAA) for XS-1 is forthcoming and will be posted on the Federal Business Opportunities website.
XS-1 envisions that a reusable first stage would fly to hypersonic speeds at a suborbital altitude. At that point, one or more expendable upper stages would separate and deploy a satellite into Low Earth Orbit.
The reusable hypersonic aircraft would then return to earth, land and be prepared for the next flight. Modular components, durable thermal protection systems and automatic launch, flight, and recovery systems should significantly reduce logistical needs, enabling rapid turnaround between flights.
Key XS-1 technical goals include flying 10 times in 10 days, achieving speeds of Mach 10+ at least once and launching a representative payload to orbit.
The program also seeks to reduce the cost of access to space for small (3,000- to 5,000-pound) payloads by at least a factor of 10, to less than $5 million per flight.
XS-1 would complement a current DARPA program already researching satellite launch systems that aim to be faster, more convenient and more affordable: Airborne Launch Assist Space Access (ALASA). ALASA seeks to propel 100-pound satellites into orbit for less than $1 million per launch using low-cost, expendable upper stages launched from conventional aircraft.
"XS-1 aims to help break the cycle of launches happening farther and farther apart and costing more and more," Sponable said. "It would also help further our progress toward practical hypersonic aircraft technologies and increase opportunities to test new satellite technologies as well."
* * * * * * * * *
Defense Department—Adieu To Ash
Defense Secretary Chuck Hagel has announced that Deputy Defense Secretary Ash Carter will step down December 4.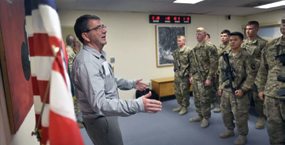 Carter has served in senior Defense Department positions since the start of the Obama administration including as undersecretary of defense for acquisition technology and logistics under Defense Secretary Robert M. Gates before becoming the department's number two official.
In a statement, Hagel said he met with Carter this morning and reluctantly accepted his decision to step down."
Hagel called Carter an extraordinarily loyal and effective deputy secretary who constantly provided outstanding support to service members fighting downrange.
"He possesses an unparalleled knowledge of every facet of America's defense enterprise, having worked directly and indirectly for eleven secretaries of defense over the course of his storied career," Hagel said.
Hagel thanked Carter for remaining his deputy and helping him get up to speed in the department during some unusual times. I have continually relied upon Ash to help solve the toughest challenges facing the Department of Defense, Hagel said. I particularly appreciate his work spearheading the Strategic Choices and Management Review, which put the department in a far stronger position to manage through unprecedented budget uncertainty."
As undersecretary, Carter led DoD's efforts to accelerate the fulfillment of urgent operational needs such as the mine-resistant, ambush-protected vehicles. He worked to increase the department's buying power, and worked to strengthen America's defenses against emerging threats, such as cybersecurity.
Deputy defense secretaries generally remain in the background, but Carter held some very visible portfolios including serving as the department's point man in defense relations with India. Most recently, he headed the department's investigation into the Washington Navy Yard shooting.
Hagel called Carter a brilliant strategist and an excellent manager. His compassion, love, and determination to overcome any and all bureaucratic obstacles earned him abiding respect and appreciation, he wrote. I am confident that the Department, and the country, will continue to benefit from Ash Carter's service in the months and years ahead."
Pentagon Press Secretary George Little said Carter's decision to leave was his and his alone.
Carter has moved back and forth between academia and government. He earned bachelor's degrees in physics and in medieval history from Yale University, and received his doctorate in theoretical physics from Oxford University, where he was a Rhodes Scholar.
Before joining the Obama administration, Carter chaired the International and Global Affairs faculty at Harvard University's John F. Kennedy School of Government and was Co-Director of the Preventive Defense Project.
During the Clinton administration, Carter served as assistant secretary of defense for international security policy.
Hagel thanked Carter for remaining on the job until December. He said the time will help smooth the transition. The department will miss him, Hagel wrote. I will miss him."
Story by Jim Garamone, United States Department of Defense