Rob Mitrevski is the VP and General Manager, Integrated Geospatial Sensing Systems and Environmental Intelligence, ITT Exelis Geospatial Systems. In this capacity, he is responsible for the development and delivery of space, air, and ground-based mission critical systems for military and civilian government agencies and commercial customers. Major market segments served by Mitrevski's business include the Intelligence Community, Climate and Weather Monitoring Systems, Astronomical Systems, Commercial and Remote Sensing Systems, Precision Optics and Assemblies, and Advanced Remote Sensing Systems. These systems provide actionable data to enhance information superiority, contribute to our national security, and protect property and human life. ITT Geospatial Systems is also a global supplier of innovative night vision, remote sensing and navigation solutions that provide sight and situational awareness at the space, airborne, ground and soldier levels.
Prior to this assignment, Mitrevski served as the vice president and director of Commercial and Space Sciences at ITT Space Systems Division, which provided critical space instruments, sensors, and telescopes to NASA and NOAA for weather forecasting, space science missions, and payloads for high resolution images in the commercial remote sensing market. During his tenure, Mitrevski successfully led this business to increased sales and growth in core, adjacent, and new markets. Mitrevski joined ITT in 1988 in the Aerospace/Communications Division. During his career at ITT, he has held various assignments with increasing levels of responsibility in engineering, manufacturing, product assurance, integrated logistics, program management, and business area leadership for terrestrial, airborne, and space-borne systems. Mitrevski holds a B.S. degree in electrical engineering from the University of Michigan. He participates in several aerospace and environmental industry associations, and has spoken and moderated panels at a number of national and international industry forums.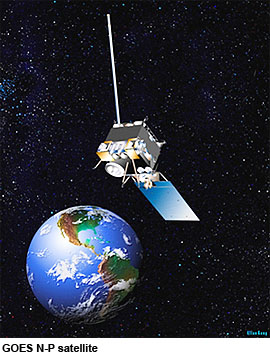 MilsatMagazine (MSM)
Thanks for taking the time to participate in this interview, Mr. Mitrevski. May we ask how you came to be interested in the space and SATCOM environments? What led you to develop a career at ITT Exelis?
Rob Mitrevski
I knew from early on that I wanted to be part of this industry. I grew up watching the world's space programs grow rapidly using the most advanced technologies, developed by the world's most intelligent workforce. Fortunately, I was afforded the opportunity to work in the Geospatial Systems business at Exelis, to further expand my interest in, and knowledge about, space industry.
We all want a career that is relevant. The alignment of our Geospatial Systems division with our customers' unmet needs and relevant missions in commercial, civil and government markets, made it a natural and easy choice for me to build a career here. The most significant accomplishments at Exelis range from 40 years in the weather instrument business and 50 years supporting the intelligence community to our most recent commercial remote sensing imaging payloads that support warfighters, national government agencies and consumer needs. There are very few people in our industry who can claim to be part of something this interesting.
MSM
You have worked in and managed a number of divisions within Exelis since joining the Company in 1988, from manufacturing to program leadership in space-borne systems, remote sensing, and others — what drew you to the Exelis Geospatial Systems division? What are your duties with Exelis Geospatial Systems?

Rob Mitrevski
My duties at the Geospatial Systems division include general management and responsibility for our weather and intelligence business. Our products provide both government and public-private sectors with critical information needed to help with safety and security. Our weather satellite instruments provide data used by the military and intelligence community, the National Weather Service and local forecasters on broadcast television. In addition, our commercial satellite imagery instruments provide the pictures used on Google Earth.
MSM
With technical know-how a key to producing leading products, how is Exelis Geospatial Systems locating and hiring competently trained personnel for its projects, given the seeming lack of STEM interest and training at the middle, high school and college academic levels? What can the industry do to support STEM training, and to entice youngsters into this field with its outstanding career opportunities?
Rob Mitrevski
Here at the Geospatial Systems division of Exelis, we understand the importance of STEM research and encourage educational training to back the developments of this growing industry. We've developed strategic relationships with our local universities and high schools to provide rotational, co-operative assignments for aspiring young engineers to quickly diversify their experience and exposure early on. Currently, our community partnerships span across senior project development, supported by local engineers at educational events and workshops, review board participation and funding research projects.
MSM
ISR is a most crucial aspect of MILSATCOM. How does your division support this endeavor by our Armed Forces?
Rob Mitrevski
Intelligence, surveillance and reconnaissance (ISR) is one of the Geospatial Systems division's largest components, supporting tactical and strategic mission areas for our armed forces customers. Our ISR systems enhance information superiority, contribute to national security, provide actionable data and protect property and human life. Every GPS satellite in orbit around the Earth carries components built by the Geospatial Systems business. In addition, we produce high-reliability remote sensing solutions for ground, air and space, offering active motion imaging, anti-jam signal generation data encryption, information processing, exploitation and intelligence dissemination. All of these solutions are supported by system performance modeling and simulation. Combined, our solutions range from space to ground, and enable customers to see and solve some of the world's toughest problems.
MSM
What payloads has Exelis Geospatial Systems developed and/or supported over the years? What are the Company's current plans in this area and what might we see over the next year or two? What are the benefits of these projects to your clients?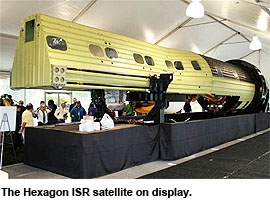 Rob Mitrevski
Since the inception of meteorology, Exelis has been part of the original team working with NASA and the
National Oceanic and Atmospheric Administration
(NOAA), which established the meteorological program in 1965. Exelis has built numerous sophisticated imaging and sounding space-qualified payload systems operating in both Geostationary Earth Orbiting (GEO) and Low Earth Orbiting (LEO). Our instruments are recognized for their innovation, performance, stability and longevity and have consistently achieved 100 percent on-orbit mission success.
Our meteorological payloads include
Television Infrared Observation Satellite
(TIROS),
Polar Orbiting Environmental Satellite
(POES) and
Joint Polar Satellite System
(JPSS) (U.S. Polar);
Geostationary Operational Environmental Satellite
(GOES)
N-P
(U.S. Geostationary);
Communication, Ocean and Meteorological
(COMS) (Republic of Korea); and
Multi-functional Transport Satellite
(MTSAT) and
Himawari
(Japan). Our
GOES-R Advanced Baseline Imager
(ABI) is expected to launch in 2015.
Our
Cross-track Infrared Sounder
(CrIS), an advanced atmospheric sounding instrument, was launched aboard NASA's
National Polar-Orbiting Operational Environmental Satellite System
(NPOESS)
Preparatory Project
(NPP) this past fall. CrIS is the first in a series of advanced operational sounders intended to provide accurate and detailed atmospheric temperature and moisture observations. The initial data just collected in January shows tremendous performance.
Our imaging payloads and sensors systems have been at the heart of nearly every U.S. commercial remote sensing satellite system. Our sensors currently provide all of the commercial high-resolution space-based imagery in the United States, and are expanding to pursue several new opportunities in Asia and the Middle East. Our environmental systems closely monitor and evaluate global space and airborne remote sensing and ground data processing. Our commercial payloads include
IKONOS
;
GeoEye-1
and
-2
; and
WorldView-1
,
-2
and
-3
.
For more than 50 years, Exelis has been working side-by-side with the U.S. government to provide the world's best solutions to difficult intelligence problems. These solutions have been instrumental in protecting the U.S. military and U.S. interest overseas. Examples of these critical activities include the National Reconnaissance Office's recently declassified top satellite reconnaissance programs —
Hexagon
and
Gambit
. Exelis was a leading contributor to these once-secret programs.
Exelis has been involved in exploration and space science systems since the early days of human space flight. In the early 1960s, Exelis built the lunar orbiters that mapped the surface of the moon that helped identify the future landing sites for the Apollo missions. From the 1970s through the 1990s, Exelis participated in the great observatories program by processing the back-up mirror for the Hubble Space Telescope and designing and building the Chandra X-ray telescope. More recently, Exelis is working with NASA and Northrop Grumman Aerospace Systems to help build and test the telescope for the James Webb Space Telescope — the premier observatory of the next decade, serving thousands of astronomers worldwide.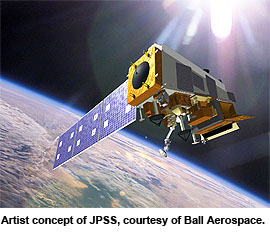 MSM
As a civilian, how do you gain the attention of the various military and government components when attempting to present new product information and demos?
Rob Mitrevski
Exelis Geospatial Systems has a long-standing history of delivering high-performing products with great stability and longevity, allowing a consistent relationship with both military and government customers. This demonstrated success strengthens intimacy between our company and past, current and potential future customers.
Many former military personnel with connections to the broader military and government industries have joined Exelis over the years thanks to the reputation of our company, our employees and our products. They certainly help bridge relevant relationships when it comes time to present new product information and demos to those customers.
MSM
With your successful longevity in this business, you have noted a great many changes within the political environments and the budget processes for third-party technologies and offerings. How will Exelis Geospatial Systems manage the most recent, almost Draconian, budget cuts announced by the Secretary of Defense? With the stated intention of improving equipment and technologies by the DoD to offset a lack of ground forces, could such bode well for Exelis Geospatial Systems, due to your advanced technologies development?
Rob Mitrevski
Despite the looming defense budget cuts, we will continue to strategically manage our portfolio. Our broad solutions, comprehensive programs and available budgets will help to buffer our business in the face of budgetary headwinds.
A key element of our strategy is not only to maintain technical proficiency, business efficiency and strong programmatic performance in established areas, but also to identify and expand our product base to address the needs of adjacent markets and alternative customer channels. Participating in the development and advancement of current and new capabilities deemed important by the DoD will be a key component of our continued success.
Many of our products show continued relevance to ongoing mission needs, despite with the drawdown of troops across the ground. Although we remain realistic about the current budget environment, we expect continued demand for our capabilities and solutions throughout the upcoming government fiscal years' budget trade-offs and reductions.
MSM
No one Company can do everything...does Exelis Geospatial Systems have various partners when developing broad-based product for government agencies and the military? Who are your partners?
Rob Mitrevski
Our partners' contributions range from software development to government lab accessibility across the mission value chain. In order to meet the best interests of our customers, we work with our partners to provide integrated systems solutions that also process, exploit and disseminate actionable intelligence useful to their respective mission areas.
Also, Exelis Geospatial Systems often partners with key suppliers to increase the robustness of our product offerings. By working hand-in-hand with our supply base, we're better able to understand technology and manufacturing limitations. By folding this understanding into our systems design methodology, we're able to provide our customers with best value solutions.
MSM
What is your view on the recent decrease in third tier suppliers (supply chain issue)? How is Exelis Geospatial Systems handling the impact to the satellite industry?
Rob Mitrevski
The recent decrease in third-party suppliers on the supply chain is a growing problem across the industry, and Exelis Geospatial Systems is actively working to address this challenge. To maintain and/or increase our cadence, we are currently working to expand our offerings to adjacent markets, including commercial and international. In addition, we are exploring alternative technologies that may mitigate areas of defined risk. Also, we selectively assess the idea of in-house component building when and where it makes sense to do so.
To alleviate potentially heavy impacts to the satellite industry, the Geospatial Systems division works with members of Congress to advise them on the state of the supply chain, often recommending funding alternatives to maintain the third-party supply chain without interruption to our customers' business needs.
MSM
Given that many of your projects are launched into orbit for their specific activities, what are your thoughts about the sparse capacity for military launches? Are you a proponent of Hosted Payloads? If so, from your vantage point, what gives such benefit? What are your thoughts about how the cost of satellite development and production could be reduced?
Rob Mitrevski
Hosted payloads are a creative solution to a tough challenge. We are working with both government and commercial companies to create a win-win situation by providing extraordinary solutions with minimal investments.
The satellite industry will benefit best by continuing to embrace alternative procurement methods, such as fixed pricing, public-private partnerships, co-hosted payloads and data buys. Exelis Geospatial Systems has experience in alternative procurement and has witnessed the mutual success it brings to both government and industry, as well as to the growing commercial sector. Despite reduced budgets, we will continue to support these types of solutions that enable ongoing customer mission capabilities, and encourage cost reductions through requirements stability, reduced oversight, block buys, and fixed-price acquisitions.
MSM
Over the past couple of decades, with the dearth of projects for which you have been responsible, which programs bring you the most sense of satisfaction?
Rob Mitrevski
Over the past several decades, we've seen tremendous success across a variety of our platforms. In our weather area, our ABI and CrIS programs support GOES-R and JPSS, respectively, both of which represent our highest performance, next-generation, industry-leading capabilities. These programs will save both lives and personal property by enabling the most accurate weather forecasts in the world.
In our commercial remote sensing area, the WorldView and GeoEye programs support DigitalGlobe and GeoEye in the NGA's NextView and EnhancedView programs, offering the most affordable, highest resolution commercial imagery in the world.
The integrated persistent surveillance products in our airborne ISR area have provided our armed forces customers with significant support on Reaper UAV missions. Finally, a number of sensitive intelligence programs bring us great pride in the missions we continue to support that ensure the security of our nation.
MSM
What are your views about the future of DoD weather satellite mission, and how is Exelis Geospatial Systems involved with that work?
Rob Mitrevski
With the breakup of NPOESS, the DoD must develop its own weather satellites to cover specific DoD needs. We understand the budget difficulties the DoD is facing and are encouraged by Congress' FY 12 budget to maintain the mission but examine alternative approaches. We want to provide a low-cost, low-risk solution to DoD's needs by enhancing our established, proven, legacy NOAA instrument. We believe it can provide significant increase in current DoD capability at a fraction of the cost and minimal risk.
MSM
What is your company's current role in the international marketplace? What are your international plans for the future?
Rob Mitrevski
Exelis Geospatial Systems has a strong existing presence in the international meteorological payload arena, and also supports international imagery needs through our commercial remote sensing products. We plan to further penetrate existing markets and expand into adjacent markets and channels in our airborne, weather, and commercial remote sensing business.