Early in November of 2012, a spokesman for North Korea's National Defense Commission stated that its "strategic rocket forces" are "within the scope of strike" of the U.S. mainland. The announcement followed a new U.S.-South Korea missile agreement.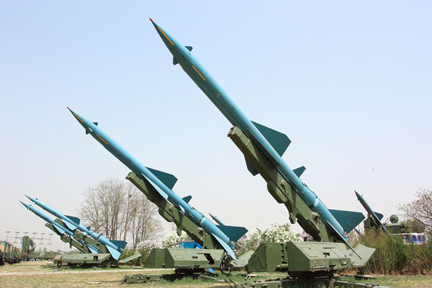 However, the threats we face don't just come from abroad—they also come from above.
At present, there are hundreds of thousands of pieces of debris orbiting the Earth. This debris consists of the leftovers from years of space exploration, satellite launches and other adventures in
low-earth orbit
(
LEO
). Some of these pieces—even those as small as a speck of paint—could administer serious damage or even destroy a satellite or manned space craft.
Satellites aren't just crucial pieces of our modern era's communications infrastructure—they're also valuable military assets.
Once again, this is an area where innovative radar technology can be immensely helpful. The existing space surveillance system—which detects some of this debris to prevent destructive collisions—needs to be updated. If our nation fails to install this cost-effective technology, the results could be disastrous."
Fortunately, the
U.S. Air Force
is set to get cracking on a new
Space Fence
in 2013. In the opinion of many, this work can't begin soon enough.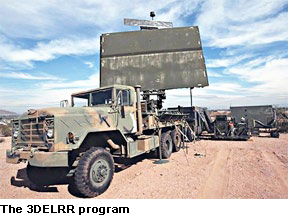 Deterrence Is The Key
North Korea's latest bout of saber rattling serves as a reminder that the United States and its allies still have a lot of work to do to preserve peace and protect lives. Of course, America does not have unlimited financial resources to devote to this effort. Therefore, our leaders must focus on innovative deterrence technologies that can effectively guarantee our nation's security without emptying the federal treasury.
For starters, the United States must make targeted investments in cutting-edge radar technologies to protect against assaults in or through the air.
In example, the
Army Navy/Transportable Radar Surveillance and Control
system
, or
AN/TPY-2
, is the most advanced mobile radar system in the world. AN/TPY-2 is capable of tracking ballistic missiles shortly after launch as well as serving as the fire-control radar for the
THAAD
system that destroys threatening incoming missiles with stunning accuracy.
There are reports that North Korea's long-range missiles may be capable of reaching Alaska. This means the AN/TPY-2 is precisely the kind of technology that deserves continued investment and innovation.
The same is true for the US Air Force's
Three-Dimensional Expeditionary Long-Range Rada
r (3DELRR). Intended as a replacement to the
AN/TPS-75
radar that has been fielded since 1968, the 3DELRR is far more capable at detecting stealthy targets in challenging environments and is also simpler to operate and maintain. Such creates an opportunity for significant long-term cost savings.
Then there's
JLENS
, which consists of a system of helium-filled aerostats that can hover as high as 10,000 feet, offering 360-degree detection, tracking, and targeting of everything from cruise missiles and low-flying aircraft to cars and boats.
JLENS can do the work of four or five fixed-wing surveillance aircraft—and represents a great example of how smart radar technology can lower the cost of protecting our country from attack.
Investments in these areas should be seen as an important part of the U.S. military's modernization efforts, which aim to create a more nimble, cost-effective and efficient fighting force through advanced affordable technology. Those efforts were a major focus of the recent annual meeting of the
Association of the United States Army
in Washington.
However, these important investments are not yet assured, particularly in the current defense budget environment. Yet, cutting-edge technologies—particularly new approaches to radar—represent a cost-effective way asset to safeguard the United States and should be at the foundation of our nation's defense strategy.
These improved radar capabilities can help ensure peace by retaining our warfighter's edge and should remain a budget priority to ensure our long-term national security.
About the author
David Gulla is vice president of Global Integrated Sensors for Raytheon Integrated Defense
* * * * * * * * *
UPDATE!

The Disassembling Of The North Korean Launch??

Unfortunately, NO!
As this issue went to "press," the Xinhua China News Agency reported that satellite images reveal North Korea engaged in activity that seemed to be disassembling the long-range rocket the country was planning to use to place a satellite into orbit. How incorrect those assumptions were...


North Korea did, indeed, fire a long-range rocket in its second launch on Wednesday, December 12th, under its new leader, defying warnings from the United Nations and Washington. South Korean and Japanese officials confirmed that lift-off took place at 9:51 am (6:21 AM IST). North Korea declared the launch of a rocket and satellite a success, and state television planned a special broadcast about the launch at noon.

The three-stage rocket's first stage had separated as scheduled and splashed down in the sea off South Korea's southwest coast. This successful launch carries profound security implications, marking a major advance in the North's bid to mate an intercontinental ballistic missile (ICBM) capability with its nuclear weapons program. Japan had been on high alert since the 13-day lift-off window opened, despite a suggestion from Pyongyang that it could delay the much-criticised blast-off. Tokyo deployed missile defence systems to intercept and destroy the rocket if it looked set to fall on its territory, with missile batteries in and around Tokyo and in the Okinawan archipelago. Most political analysts believe the launch is designed to bolster the credentials of new leader Kim Jong-un as he cements his rule over the country of 22 million people.

For additional updated information on this, and other SATCOM-related news, please head over to SatNews.com.