U.S. Defense spending dropped significantly in the last quarter of 2012. According to data compiled by Bloomberg News, military awards dropped 18 percent to $94.8 billion in the quarter ended December 31, 2012 from $115 billion in the previous quarter.
Yet, even with these cuts there are still areas that are experiencing high growth within the defense industry. One of those areas is
unmanned aircraft vehicles
(
UAV
) or
Unmanned Aircraft Systems
(
UAS
), a term generally used to describe all the operating equipment including the UAV, the control station where the aircraft is operated, and the wireless data link.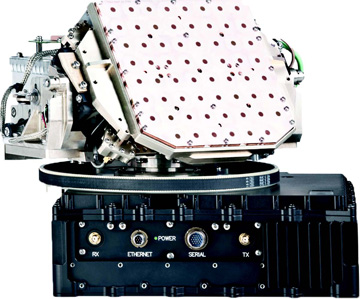 This comes as no surprise, given the statement made by outgoing U.S. Secretary of Defense
Leon E. Panetta
in January, 2012, who said, "…as we reduce the overall defense budget, we will protect, and in some cases increase, our investments in special operations forces, in new technologies like ISR and unmanned systems."
U.S. Vice President
Biden
also said it most emphatically during his debate with
Paul Ryan
in October 2012, when he noted, "What we need is more UAVs."
In fact, a 2012 study by consulting firm
Teal Group
estimates that UAV spending will almost double over the next decade from $6.6 billion annually to $11.4 billion annually.
Philip Finnegan
, Teal Group's director of corporate analysis and an author of the study, found, "The UAV market will continue to be strong despite cuts in defense spending. UAVs have proved their value in Iraq, Afghanistan and Pakistan and will continue to be a high priority for militaries in the United States and worldwide."
However, as the industry grows larger, such is not necessarily the case for the UAVs themselves. There is a clear demand to develop and deploy smaller UAVs for a variety of reasons. Smaller UAVs generally cost less and are more flexible for takeoff and landing and the ability to "cover" a target with less chance of being discovered. Another advantage of small UAVs is that they can be transported and launched more easily for rapid deployment. Their size also corresponds to a reduced radar cross section and a quieter system, which, in some cases, enables better intelligence gathering.
Information superiority based on the availability of real-time intelligence and facts on the ground is a key requirement of today's defense organization. Assets operating in unfriendly environments require a solution which provides them
Beyond-Line-of-Sight
(
BLoS
) intelligence which can be distributed using secure, communication solutions. Using local communication networks is not an option for obvious reasons of risk and the potential for exposure.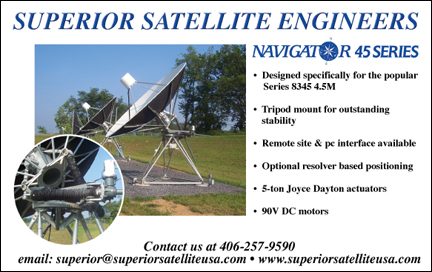 The longer the mission, the longer the distance, the more obscured the terrain, the more important it becomes to command a UAV that can stay in the air longer with the ability to carry an ample payload, while burning less energy.
Smaller UAVs have provided this endurance with the added advantage of being able to fly into more treacherous areas, while being less detectable to an enemy. The challenge then becomes to ensure that the UAVs have the communications capabilities needed to provide sophisticated communications back to the control center. In addition, the communications solution must be small, lightweight, and energy efficient, while providing the capabilities that, up until now, have only been available on larger and more costly UAVs.
Gilat Satellite Networks provides solutions for UAVs that address the defense and military market's critical need to exploit the full capabilities of the aircraft's operational range. These solutions include a small integrated UAV communication terminal that uses geostationary satellite capacity to provide full-duplex satellite communication, linking the UAV to its remote control facility. The forward link provides command and control capabilities while the return link transfers sensor data.

Leveraging in-house satellite communications technologies has enabled Gilat to address our customers' critical need for reduced size and weight, while offering an affordable, tightly integrated solution with fast customization times. For example, the terminal pictured below is a miniature, lightweight integrated terminal specifically designed to provide high data rate video download for small, tactical, long endurance UAVs.
Offering one of the industries smallest and most compact aerial solutions in its category, the Gilat integrated approach can dramatically increase mission effectiveness. Its miniature dimensions allow BLoS operations for even the smallest UAV platforms, while supporting UAV video and data downlink and uplink applications.
Gilat's UAV terminal is a highly integrated, minimal SWaP airborne terminal. It comprises best of breed technologies, tailor made to the customer's end user's specifications. The main subassemblies of the solution include a flat array, mechanically tracking RaySat antenna, a high performance Gilat satellite modem, and a power efficient Wavestream BUC or SSPA.
The system weighs only 10.5Kg / 22lb. but is capable of transmitting more than 1Mbps from the UAV. The terminal provides spectrum efficient IP connectivity adaptive in real time to varying link conditions. Network implementation is straight forward by adding the modem to any Ku-band gateway infrastructure including transportable hubs.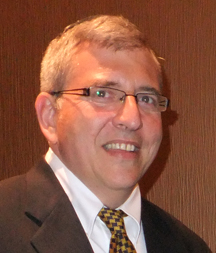 All of the critical technology building blocks are developed, manufactured and integrated by Gilat, providing high end-to-end performance and great design flexibility. Customized solutions are designed to customer specifications in short design cycles. Further information about Gilat's integrated solutions for UAVs can be found at
www.gilat.com/UAV
.
About the author
David Leichner is Vice President at Gilat Satellite Networks responsible for marketing and U.S. business development. Mr. Leichner has more than 20 years of technical, marketing and management experience in the areas of space and defense, communications and enterprise solutions.