Paradigm
While 2020 clearly presented numerous challenges, Paradigm has, nevertheless, used the situation effectively and strengthened their position as a provider of simple, state-of-the-art, SATCOM solutions. In spite of fewer opportunities for face to face contact with new and existing customers, the Paradigm team has adapted well to implementing COVID-safe working practices. These have included a hefty schedule of regular webinars, live bespoke demonstrations for customers, a library of new product videos, a bank of online training sessions, remote training support, the shipping of equipment for customer approval testing as well as some actual meetings being conducted at safe distances.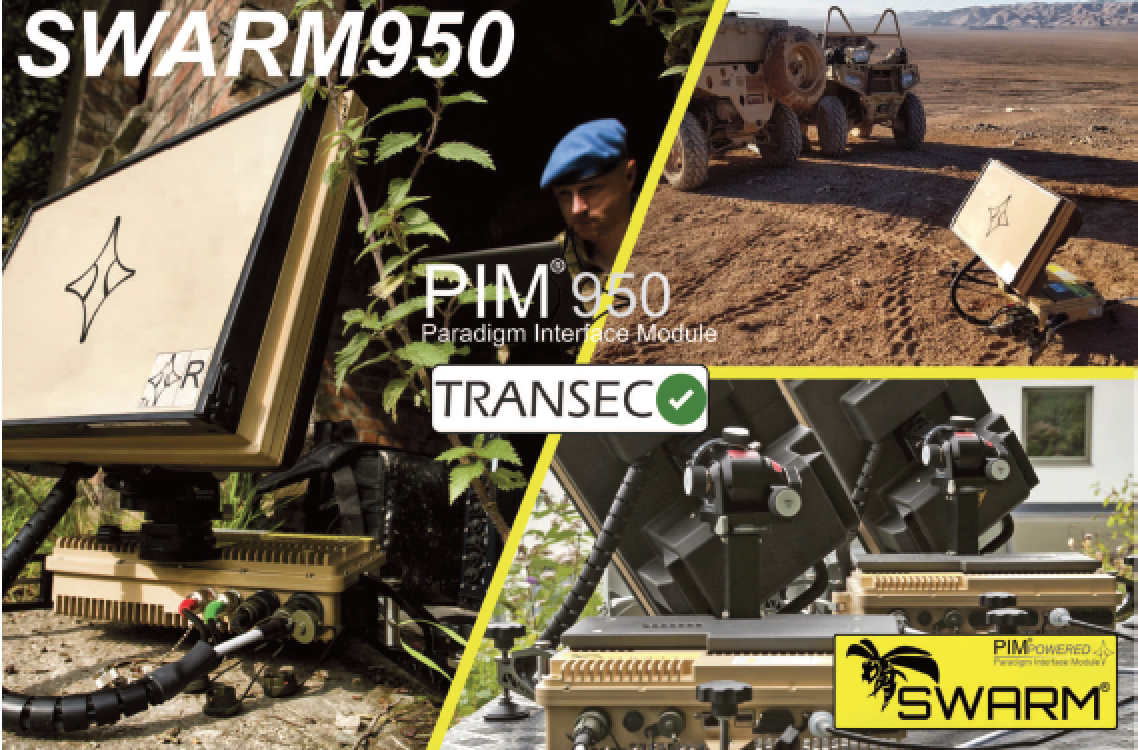 From this array of options, customers have been able to find something which has met their needs and in a number of instances, thanks to Paradigm's engineering expertise, Paradigm has been able to also provide support for users where their requirements have been over and above the original specification for the product.
2020 has been significant in terms of increased network approvals and certifications for Paradigm's PIM-powered terminals. Just in the last six months, network certifications for various terminals have been approved on more and more satellite networks, expanding our reach and adding to existing qualifications and usage of our terminals.
These approval processes are hugely facilitated by having the PIM, Paradigm's intelligent terminal control interface, as the common denominator across all terminals; once one PIM-powered terminal is operational on a network the procedure for subsequent terminals becomes largely an administrative, box-ticking exercise. This advantage also applies when the PIM is integrated with other manufacturer's terminals, providing a quick route to market for terminal manufacturers and another example of how Paradigm is making SATCOM simpler.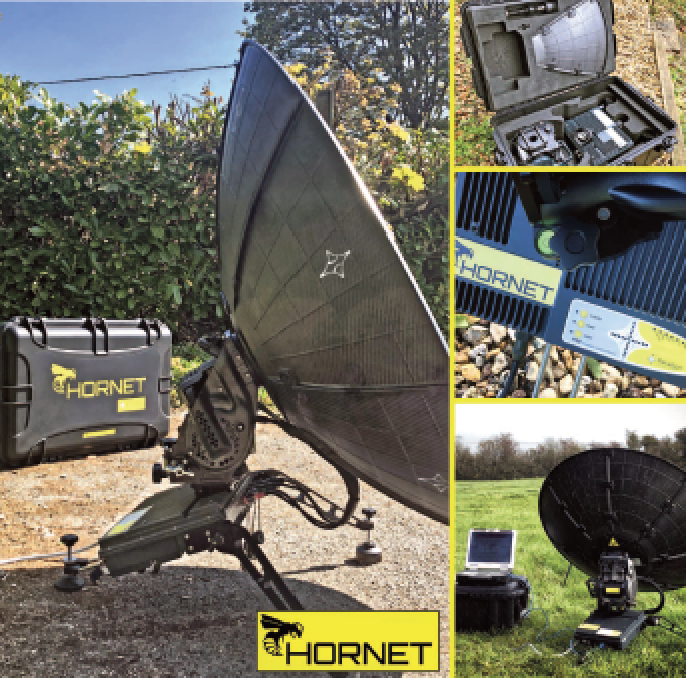 iDirect's 950mp modem has long been assimilated into Paradigm's PIM to create the PIM950 which opens up even more options for PIM-powered terminals. The PIM950 today operates with services on Mil-Ka-, Ka-, Ku- and X-Band for worldwide operations and can support other frequency bands and constellations as situational requirements demand. The PIM950 is lightweight, power-efficient and industrialized to MIL-STD in order to meet the most rigorous military and government demands for mobile, tactical terminals providing security and always-on broadband capabilities.
The PIM950 integrated into Paradigm's successful SWARM terminal to create the SWARM950 provides yet another facet to this world-leading and rugged carry-on terminal. The high-speed SWARM offers unrivalled global connectivity and has consistently outperformed other hand carry flat panel terminals, with the 950mp modem together with this year's type approval on Global Xpress it is now a tough option to beat for high throughput and flexibility wherever it is being used.
The 950mp modem alongside a Mil-Ka capable, higher power BUC now enables the end user to use GX anywhere in the world while also accessing their own national MILSATCOM systems on the same device. The PIM950 with the SWARM is providing this network with flexibility and intelligent operation as well as providing military grade security by having the ability to operate in TRANSEC mode and being FIPS 140-2 encryption compliant.
Customers have found it invaluable that any PIM-powered terminal can incorporate the PIM950 to provide this same level of flexibility, security and enhanced power.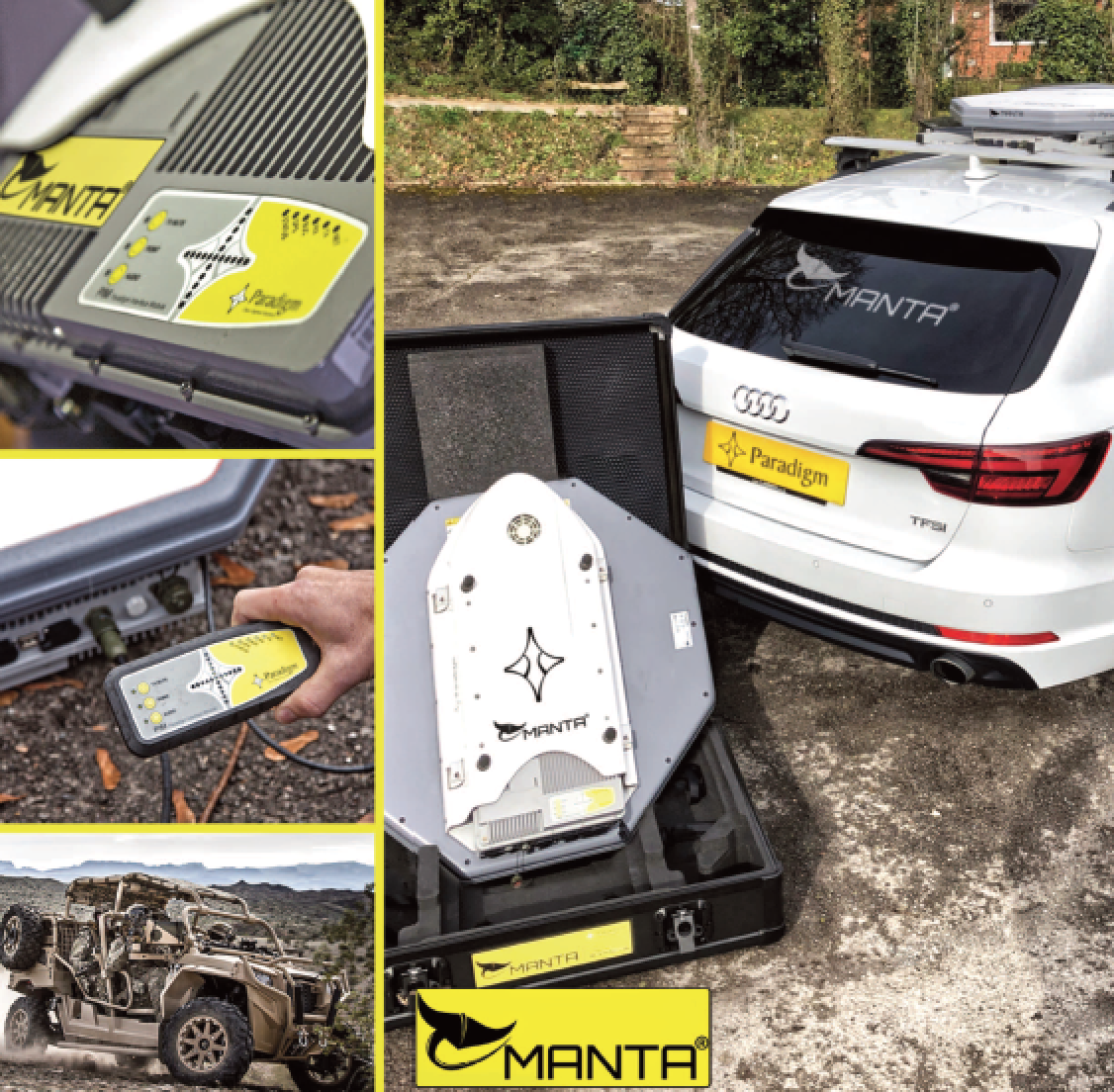 During 2020, Paradigm has seen significant uptake of their compact and rugged HORNET terminal that offers an interchangeable modular system operational on Ka-, Mil-Ka-, Ku- and X-Band frequencies. The HORNET terminal is extremely rugged and weatherproof with low power consumption. It provides a single case solution which is IATA compliant for easy transportation and, because it integrates the PIM, it is modem agnostic, supporting all high performance modems. It provides a highly flexible solution for users needing to configure antenna size and frequency bands, either in the field or at the planning stage and is operational on all major satellite networks. Customers have been overwhelmingly impressed with the flexibility of the HORNET and its capacity to provide the correct solution for a number of different use scenarios.
2020 also witnessed some interesting use case applications for Paradigm's terminals, one of which has been in the area of backhaul communication networks in the Peacekeeping and Conflict Resolution arena. Body-worn POV (Point of View) video cameras and health capturing devices are now frequently being used in this environment to feed real time, vital data to Command Centers. This has arisen from the need for rapidly delivered accurate and up-to-date situational information to give immediate oversight, as well as from the concern and value placed on the lives of those placed in harm's way.
The problem arises when it comes to delivering this information to those who know what to do with it and who are in an environment that is some distance away from the field of conflict, allowing them to think more clearly and make more effective decisions. Personnel sensors, camera feeds and local mesh radio networks can't truly deliver their full capability until the network is expanded out and beyond the immediate area of conflict.
While local cellular networks can be used, it is often the case that in some areas they bring an inherent lack of security, availability and, as such, reliability, operating as they do on the model of sharing the network with other cellular users. Consequently, the commonly witnessed fluctuations of a terrestrial network's performance and signal coverage means users are gearing toward adopting SATCOM to complement or provide an alternative path to the cellular option. Data can then be reliably and securely transmitted and received in extreme environments to levels that have never been reached before, opening up a new world of field personnel protection.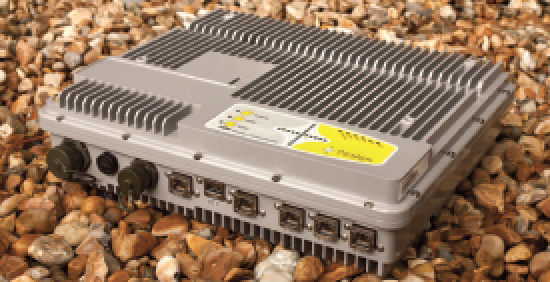 Paradigm Outdoor PIM common terminal interface
The types of satellite terminals used in these kinds of operations must have low SWaP characteristics, good operational agility, fast setups and, above all, be simple to use. If cost can also be kept down, then it becomes a winning formula. Paradigm's SWARM® is designed for rapid transport and setup and multiple network capability and the firm's MANTA® for zero-interaction "just add power" operation have both been adopted as key edge devices for these scenarios. The simplicity of operation of these terminals means that the personnel on the ground know that the wide area network connections they need will be possible and will also be uninterrupted, whether stationary or on the move, while also maintaining a covert-level of operation.
2020 has also seen more and more Border Patrol Units adding Paradigm's simple-to-use satellite terminals to their updated operations communication equipment list and represent another interesting use case scenario. Increasingly these units are now also recognising the significant advantages of communicating over satellite, both from the perspective of maintaining secure connectivity and staying one step ahead of the ever more sophisticated levels of border incursions. Keeping a border secure requires the means to relay high definition camera feeds, voice communications and geo-location data all with minimal latency and across land, sea and air.
As with the Conflict Resolution arenas outlined above, using existing local terrestrial networks isn't always possible or desirable, but the need to confirm local infrastructure before deployment is now removed with the advent of dual-bearer satellite communication equipment. These terminals combine multiple network options. The combination of LTE/4G/5G cellular paired with a satellite network option is a popular choice. While available, the unit's backhaul data connection is provided by the local cellular networks, capable of delivering the data bandwidth required when live streaming multiple HD camera streams. In the background, the satellite terminal has located and connected to the satellite network to provide a fallback connection.
These sorts of requirements from the patrol units have been met by Paradigm's SWARM and MANTA terminals. For ground based operations that use a temporary stationary communications node to provide mesh network and satellite backhaul connectivity, the SWARM and SWARM950 have become the ideal choices. Small, lightweight and carried in a backpack, the SWARM terminal is easily grabbed for helicopter transport and setup quickly when on location. Capable of being powered by either on-site AC power or battery DC power, and assembled in under 90 seconds, the SWARM also provides the units with the easy to use integrated pointing tool. Combined with a high throughput satellite service, the SWARM terminal delivered rugged and reliable lightweight satellite communication.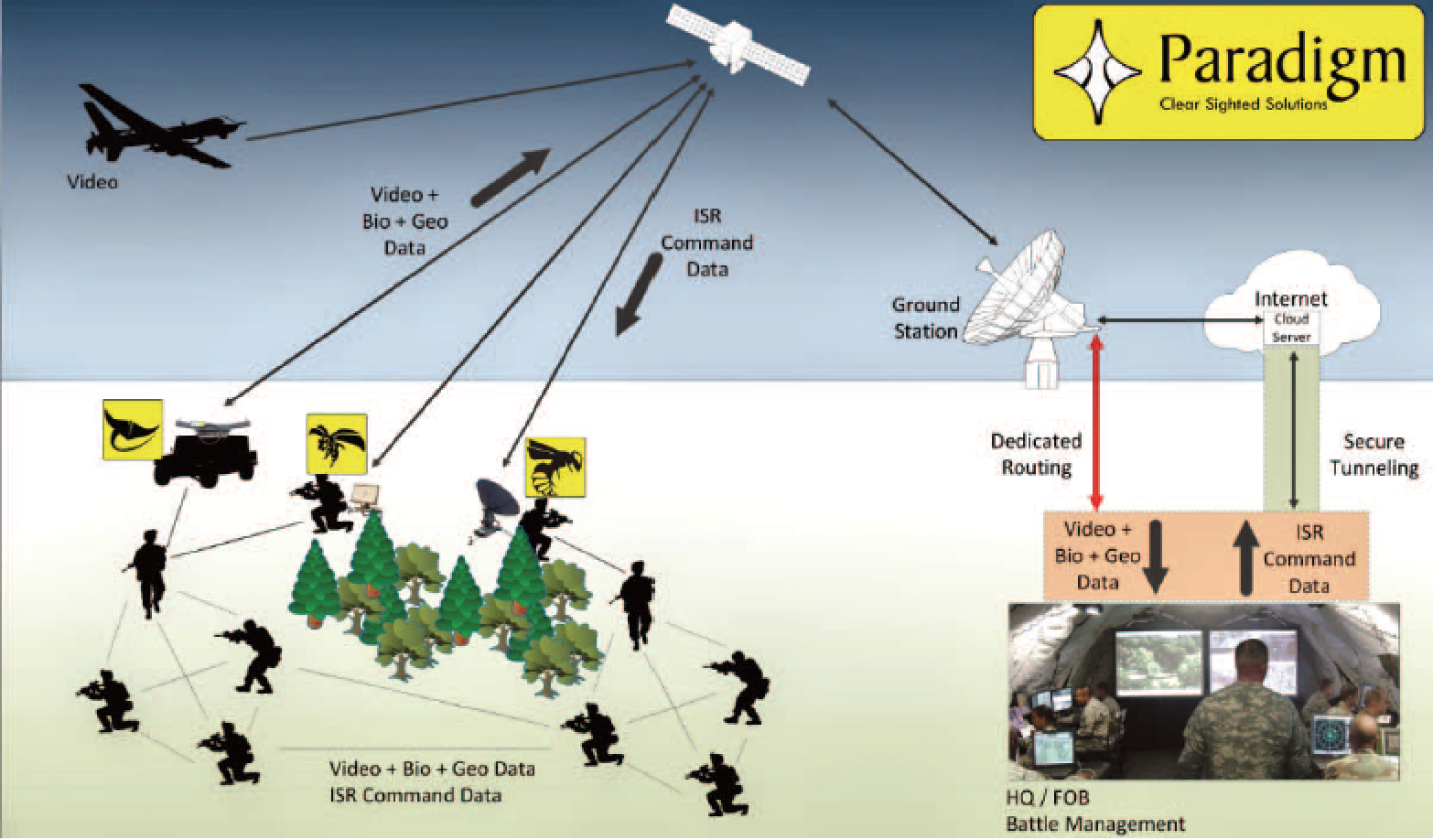 Click to enlarge.
For mobile vehicle operations and marine-based fast response boat operations, the MANTA terminal fits the bill perfectly. The MANTA has the option of a quick deploy vehicle and boat mount, meaning the mount can be installed and the MANTA terminal added for either environment. The hardware can be redeployed rapidly between the vehicle options, and even used as a stationary ground terminal if needed. The self-pointing, no-moving-parts satellite terminal allows users to connect over secure Wi-Fi connections, providing either a 4G/LTE cellular bearer network connection or a high throughput satellite connection, seamlessly switching between the two when operations are on the move.
Of course, both terminals contain the PIM (Paradigm Interface Module), to provide users with a common, simple to use interface to terminal pointing, configuration and status monitoring, reducing training requirements and cost across the terminals.

Overall, Paradigm's continuing aim of making satcom simple has been strengthened and progressed in 2020. Going forward the company will continue to work closely with partners and key customers to understand their needs and to deliver terminal enhancements and flexible solutions in order to meet them.
paracomm.co.uk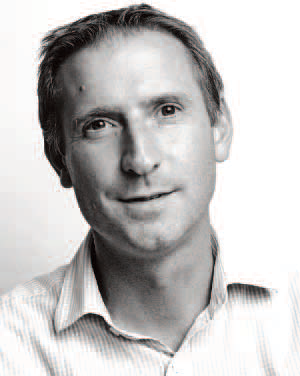 Author Jon Godfrey has been working for Paradigm since 2000, based in Paradigm's head office in the UK. He currently manages all of Paradigm's activities in the UK. Prior to joining Paradigm, Jon had a background in electronic engineering and radio communications engineering. After obtaining his BEng Hons degree in Electronic Engineering, he started his career in the Oil and Gas exploration sector where he travelled the world extensively, supporting exploration vessels with their sub-surface exploration, navigation and communication electronic equipment before moving exclusively into the communication electronics industry.
---
SatADSL
2020 will forever be remembered as being hugely challenging on a number of fronts but also for the way that connectivity became seen to be even more vital than ever before. SatADSL has met those challenges head on and its vision of offering continent-to-continent satellite connectivity services has never been more relevant than now.
Being able to stay connected during operations is clearly vital for the armed services. But military bases also require telecommunications infrastructure for the wellbeing of soldiers on-site, from calls to family to connecting on social networks.
---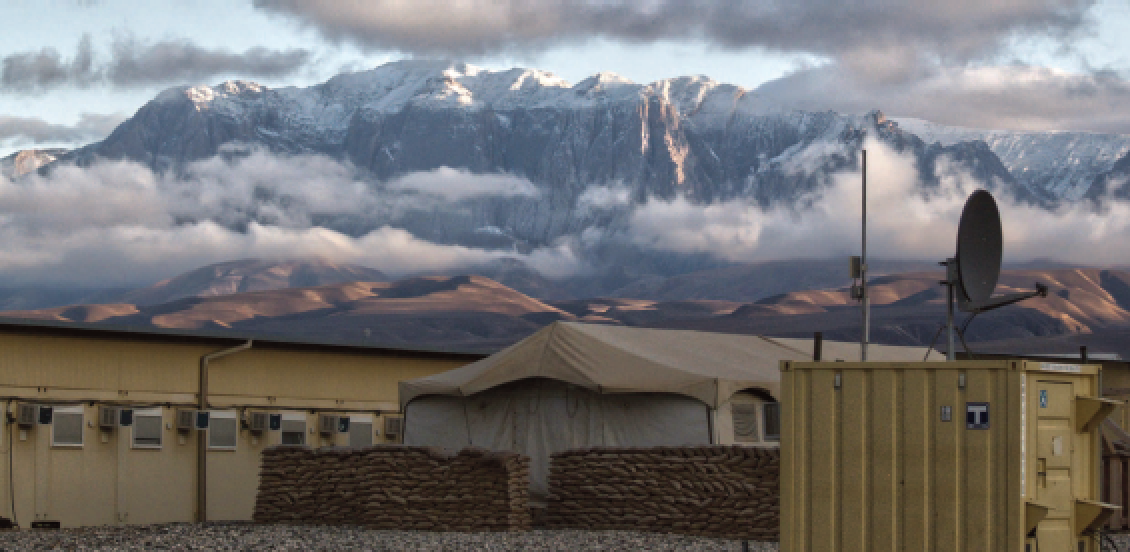 ---
This year, SatADSL has improved and advanced its flagship, Cloud-based, Service Delivery Platform (C-SDP), which enables hubs and teleports worldwide to interconnect, whatever the technology, so it can provide the higher levels of security needed when military, corporate and governmental organizations around the world need to transmit sensitive information across long distances.
Across the past year, the company has also extended its reach and influence through global Points of Presence (PoPs) that make the platform accessible to wider markets and which replicate SatADSL's European and African models. This has broadened the reach to the commercial market (mainly ISPs and large organizations), with a unique portfolio of connectivity services such as contended services, the software based VNOFlex, pre-paid vouchers, and congestion-based services.
Added Security + Resilience to Address Demand ​
To address new markets in 2021 and beyond, SatADSL has secured funding further from the European Space Agency (ESA) to support its own enhancement of the C-SDP. ESA's ARTES program enables European companies to explore innovative concepts to produce leading-edge SATCOM products and services. The 'Competitiveness & Growth' element is dedicated to the development, qualification and demonstration of products, systems and/ or applications.
As an aggregator of high-end satellite services, SatADSL can offer a competitive advantage to European teleports by giving them an unique secured and resilient Platform-as-a Service (PaaS) service that they can use for improving their service offering to their own customers, while at the same time monetizing their unused satellite capacity with new customers.
Through SatADSL's platform, service providers can also offer their own branded vouchers, allowing customers to buy access as and when they need and can afford it, and allocating bandwidth accordingly.
Corporate and governmental organizations around the world are increasingly requiring higher levels of security when transmitting sensitive information, either through permanent or on-demand connections.
Throughout 2020, SatADSL has been working to address increasing demands from its customers for it to respond to growing cyber-threats and natural/ human hazards. Thanks to funding provided by the ESA under the 4S (Space Systems for Safety and Security) Strategic Line of its ARTES program, SatADSL has embarked on a project which will increase levels of resilience, cybersecurity and quality on its C-SDP.
ESA's support will enable SatADSL to develop, test and validate security upgrades to its flagship cloud PaaS offer. The project consists mostly of system design, software developments and service demonstration with the objective of improving the existing C-SDP by adding security, service quality, resilience features to the platform. Furthermore, Value Added-Services (VAS) and a secured website will be developed for partner Teleports and ISPs in order to facilitate their access to the platform. The activity will also support the positioning of SatADSL in the high-end satellite service business by increasing the resilience and quality levels of its service delivery platform as well as the consolidation of SatADSL as an aggregator of high-end satellite services. It will also give a competitive advantage to teleports by offering them a unique secured and resilient PaaS service that they can use for improving their own service offering to their customers while at the same time monetizing their unused satellite capacity with new customers.
Continued Global Expansion
When it started, SatADSL focused on providing services to Africa, where much of the population lack terrestrial services and rely on satellite-based options. For four years, SatADSL has also targeted satellite and teleport operators and proposed access to its platform in the form of PaaS to offer them all the embedded advantages of the technology.
SatADSL's mission to evolve as a continent-to-continent satellite services provider was propelled forward this year through its expansion into the Americas this year — the company established a new PoP in Orlando, Florida and partnered with teleport operator Andesat in the LATAM region.
The PoP unlocks range of benefits, such as accelerating operators' go-to-market time, thanks to the complete suite of ready-to-use tools available on the C-SDP at all levels of the value chain. A Marlink teleport in South America was the first to be connected to the Florida PoP, using a SES 4 satellite with ST Engineering Dialog® technology, and integrated with SatADSL's C-SDP.
Another major step forward was SatADSL's strategic partnership with the teleport operator Andesat this year. The agreement opened new avenues for satellite services providers to access Spanish speaking markets throughout South America. The exciting new alliance has created a wealth of opportunities for bringing enhanced connectivity services to the region. Partnering with Andesat will bring high-performance, reliable IP access services to parts of the continent where the COVID 19 pandemic has highlighted a real need for connectivity. Connecting to the Eutelsat 117W satellite, SatADSL is combining capacity from Andesat with its C-SDP to provide a full range of flexible satellite services across Argentina, Uruguay, Chile, Paraguay and parts of South Bolivia via Andesat's teleports.
The alliance also represents a significant landmark in SatADSL's efforts to eradicate digital divides around the world and reinforces the company's commitment to stimulating social and economic growth via the provision of cost-effective internet access.
2021 & Beyond
The satellite communications sector still needs to break out of operating in individual silos. This lack of ability to bridges and to operate in a structurally collaborative system creates a fragile system that will struggle to survive major technological changes, such as the introduction of Low Earth Orbit (LEO) satellites.
It's important, even vital to the existence of the SATCOM sector, for disruptive technologies, such as the cloud, to be brought together and into the fold to deliver monetizable services. SatADSL's vision is to become the first company to apply the concepts of the new digital collaborative economy to the conservative, CAPEX-intensive world of satellite services, and become a facilitator by providing a PaaS to other operators willing to offer new services and to transact business with each other.

SatADSL is proposing a drastic change by interconnecting all teleports around the world with its platform. The platform will allow each teleport to resell services to whom it wants — including other teleports — at a price they decide upon. This allows each teleport to focus on offering its most efficient services and markets and avoid having to make significant and risky investments for customers or services that they have less control over.
SatADSL's plan is to become a "marketplace" (not owning any satellite, teleport nor hub infrastructure), making use of bandwidth coming from several competing sources and offering a complete portfolio of satellite services to its demanding customers.The approach will create a collaborative syndicate that is structurally more robust and efficient.
---
Spaceflight
This year has been unexpected and unique for industries, companies and individuals alike. At the start of the year, Spaceflight was scheduled to execute the most missions the company had ever done in one year, with several scheduled for the spring of 2020. To no one's surprise, the year didn't exactly unfold as expected.
However, despite the challenges and sometimes unbelievable global circumstances, this has been a significant year for Spaceflight. In 2020, Spaceflight achieved key business milestones, including the completion of the Mitsui acquisition, and debuted innovative programs and services, such as the Sherpa-NG (next generation) program and the Book My Launch online portal, both of which will benefit customers and provide unmatched launch flexibility.
---

---
Spaceflight Inc. Acquired by Mitsui
At the beginning of this year, Spaceflight Inc.'s parent company, Spaceflight Industries, signed a definitive share purchase agreement with Mitsui & Co., Ltd., in partnership with Yamasa Co., Ltd. to sell its satellite rideshare launch business. Following regulatory clearance in June of 2020, the acquisition of Spaceflight Inc. was finalized.
This acquisition presented an important opportunity for Spaceflight to further invest and expand our commercial and governmental rideshare launch services. The new autonomy and support from an established, global business provides our company with the independence and resources to focus on innovating and creating new service offerings that will improve our customers' launch experience. Spaceflight is dedicated to providing comprehensive launch services and providing smallsat companies with unmatched flexibility through its rideshare and mission management services.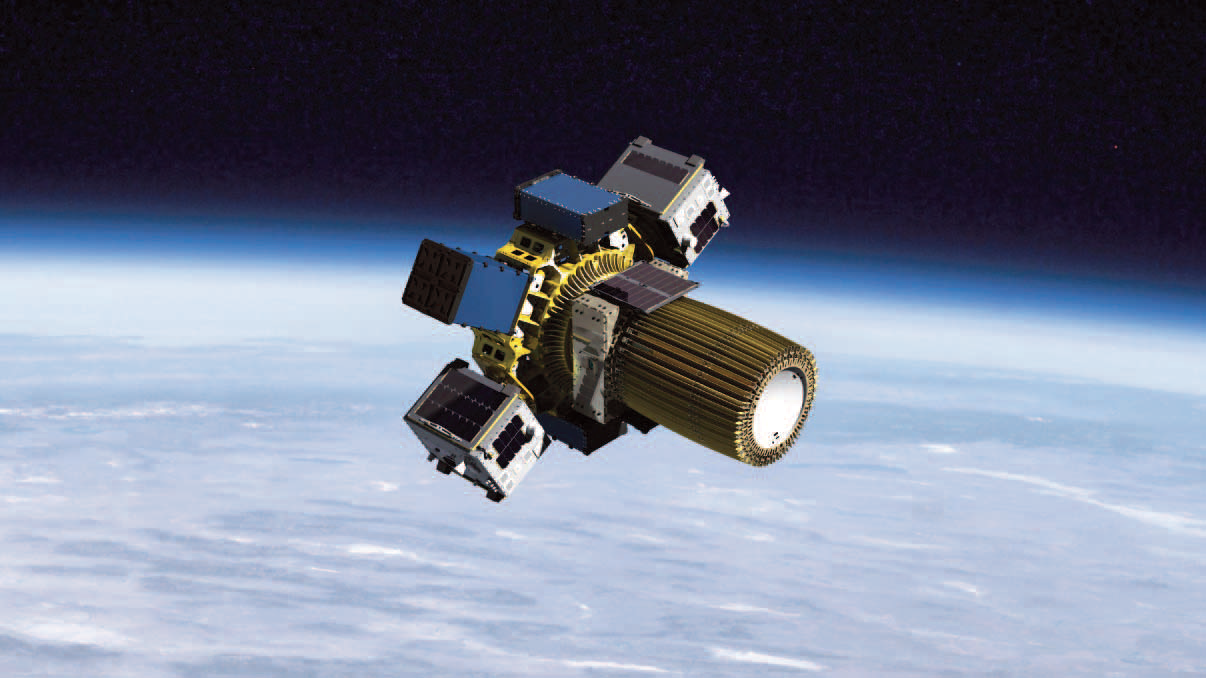 Artistic rendition of the SherpaFX OTV, image is courtesy
of the company.
The Debut of Sherpa-NG
A key initiative for Spaceflight in 2020 was the debut of our Sherpa-NG program. This is one of the many flexibility initiatives we launched and were able to direct our attention to following the acquisition.
In-space transportation is essential to getting spacecraft delivered to orbit exactly when and where they need to be. However, more often than not, an ideal launch might not exist for smallsat companies. We saw an opportunity to offer customers a truly unique and valuable launch service by creating an OTV program with a portfolio of vehicles.
Sherpa vehicles take advantage of low cost rideshare launch options available in the market and drop the cost per port even lower by integrating multiple spacecraft onto one port. The vehicle also provides unique benefits, including high-definition telemetry data to support the identification process, increased flexibility with the ability to easily move the entire OTV from one launch vehicle to another or remanifest individual satellites. Finally, it offers the ability to execute in-space transport to deliver customer spacecraft to an exact orbital destination. To meet the various needs of smallsat companies, the Sherpa-NG program contains three different vehicles.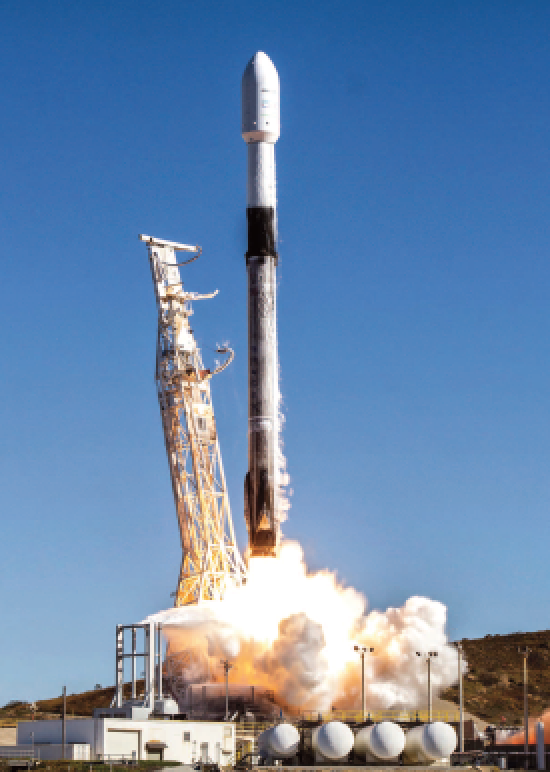 Launch photo is courtesy of SpaceX.
• Sherpa-FX is capable of executing multiple deployments, providing independent and detailed deployment telemetry, and flexible interfaces to accommodate different separation systems, minimizing development timelines while maximizing flight and schedule reliability and mission assurance. This is scheduled to debut on a SpaceX rideshare mission no earlier than December 2020.
• Sherpa-LTC features a high-thrust, high specific impulse (LSP) bi-propellant, green propulsion subsystem integrated seamlessly within the available space of the original free flyer. This propulsion technology from Benchmark Space Systems provides a low cost, rapid orbital transfer for many sizes of small spacecraft. This Sherpa is scheduled to fly the second half of 2021.
• Sherpa-LTE will include a low thrust, long duration propulsion system from Apollo Fusion, improving radiation tolerance, with the capability to deliver customers to a GEO, Cislunar or Earth-escape orbits. This vehicle provides a low-cost alternative to purchasing full direct-inject launch vehicles. The Sherpa-LTE is targeted to fly mid-2021.
The Sherpa-NG program is poised to become a key element of our launch service offering by enabling increased flexibility, low-cost launch options and a variety of capabilities to support customers' mission needs.
Established Key Partnerships
Driven by our commitment to offer the most launch options to smallsat customers across the industry, we signed multi-launch agreements (MLA) with SpaceX and Firefly Aerospace. The SpaceX agreement secures capacity for Spaceflight on SpaceX missions through 2021, providing launch schedule assurance to smallsat customers needing frequent, reliable, and cost-effective launches to Sun-Synchronous Orbit (SSO).
Additionally, we signed a MLA with our return customer, Hawkeye 360. Under the agreement, we will provide capacity, engineering, and mission management services to launch HawkEye 360's Cluster 4, 5, and 6 of its radio frequency mapping satellites.
Spaceflight also secured key partnerships with Benchmark Space Systems and Apollo Fusion Inc. to provide propulsion systems for the Sherpa-LTC and the Sherpa-LTE vehicles. These partners provide Spaceflight with reliable, trusted propulsion systems to deliver on-orbit transportation to customers.
New Customer Platforms Introduced
While the majority of Spaceflight's work is focused on the process of integration and launching satellites, we are always seeking opportunities to improve our customers' experience throughout the launch process. As such, we created several online initiatives to provide a seamless and simple customer launch process, including a reservation portal and a mission management platform.
Book My Launch allows customers to book a satellite launch completely online much like booking an airplane flight, while Mission Control provides customers with real-time status updates and milestone progress of their missions so they have easy access to information at every step of the launch campaign.
Leaning into 2021

Despite many schedule changes in 2020, Spaceflight has executed five missions already this year (with another planned) on four different launch vehicles in four different countries, taking nearly 50 smallsats to orbit. And, as the industry begins to see launch cadence pick up and a degree of normalcy return, we anticipate 2021 will be an even more active year for us, with several Sherpa launches.
While the year was unconventional and challenging in many ways, the accomplishments our team at Spaceflight achieved in 2020 will provide a strong foundation for the coming year and enable us to deliver unprecedented launch flexibility to smallsat customers.
spaceflight.com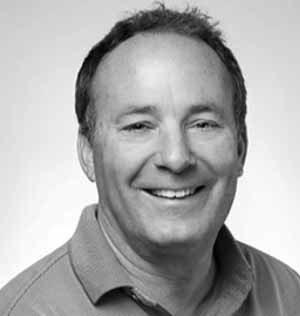 Author Curt Blake is the Chief Executive Officer and President of Spaceflight. He has more than 25 years of executive experience in high-growth technology industries. Under Curt's leadership, Spaceflight has successfully negotiated the launch of more than 300 satellites across 34 missions on behalf of its customers. Since the acquisition by Mitsui, and under Curt's leadership, Spaceflight introduced a wide array of flexible launch initiatives, including its Sherpa-NG (next-generation) program, new web portals to simplify the booking process and an identification program. Additionally in 2020, Curt led the company's efforts to secure a Multi-Launch Agreement with SpaceX, adding capacity and launch options to Spaceflight's already diverse launch portfolio. In 2019, the Spaceflight team executed nine successful launches, the most rideshare launches Spaceflight had performed in one year. Prior to moving into his role as CEO and president, Curt served as Senior Vice President and General Counsel for Spaceflight.
---
ST Engineering iDirect
To say that 2020 has been unique would be a true understatement. At the beginning of the year, no one could have predicted the impact that a global pandemic could have on every aspect of our lives and the markets that the satellite industry serves.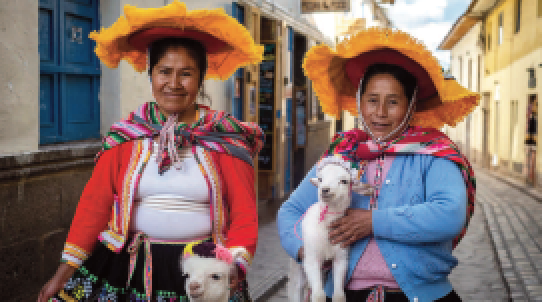 However, despite the challenges that COVID-19 has thrown at every company this year, it's been an extremely busy and rewarding one for ST Engineering iDirect during which we have worked together with our partners to ensure our joint success in these challenging times. The year began with the exciting prospect of bringing two companies together and integrating our talent and portfolios and we are emerging from 2020 having achieved milestones in technology innovation. We know more change is coming — and we are ready for it.
In this article, we'd like to take you through just a few of the accomplishments of 2020 and the great things that have been achieved with our customers all over the world. Though COVID-19 may have forced us physically apart this year, the ties with our partners and customers are stronger than ever.

Connecting Remote Places on Earth
Working with our long-term partner, Peruvian service provider, Andesat, we enabled a regional Mobile Network Operator (MNO) to extend its reach to remote and rural regions of the country. Known as 'Te Connectamos Peru,' this project is benefiting a universe of 60,000 towns and villages and a total of more than three million people. Using Andesat's already-installed multi-service Evolution hub, the requirement for any new services or hardware was eliminated and the company was able to move rapidly into a new market, providing Wi-Fi and 4G services to villages and allowing residents to access voice, data and video via computer or mobile device. The timing of the project was crucial, given that connectivity to these remote locations is particularly important to stay connected against the backdrop of COVID-19. Satellite plays an integral role in delivery of vital services such as education and healthcare to these remote villages.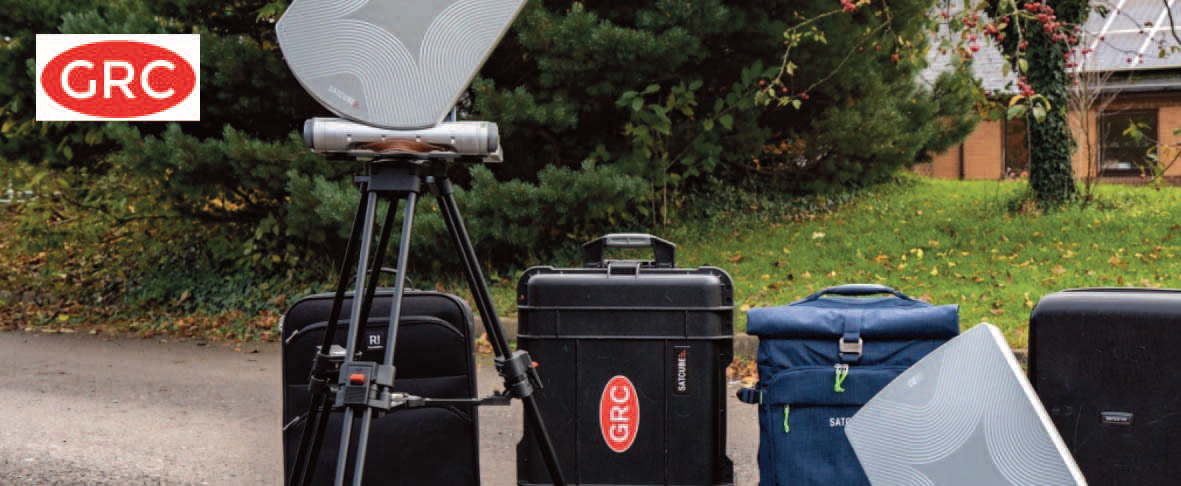 As a leader in satellite ground infrastructure and solutions for the cellular backhaul and trunking markets, it's critical that we collaborate with leading, like-minded players to continue to develop solutions for MNOs to extend their reach and solve the growing connectivity issues. Our work with the Telecom Infrastructure Project, or TIP, is a great example of the amazing work that can be done when we partner together. TIP helps accelerate the development and deployment of open, disaggregated, standards-based solutions with the goal of delivering high quality connectivity on a global scale.
Earlier this year our Head of Cellular Backhaul and Trunking, Semir Hassanaly, presented during their Plugfest event on the importance of establishing the right business case for satellite-based cellular backhaul.
Critical Connectivity for Government
Satellite technology has been a critical enabler for government agencies in the worldwide response to the pandemic. Our customers stepped up to the challenge deploying highly available, reliable connectivity solutions to enable first responders and the healthcare providers across the globe.
For example, Global Radiodata Communications used the iQ 200 modem for its Satcube solution that has been deployed to provide high-bandwidth, secure voice and data to medical teams. The lightweight terminal is online in less than a minute and is as simple as using a smartphone. It's this kind of instant access to connectivity that has been so critical at this time.
The iQ LTE is also having an impact in the first responder sector and has been integrated by IP Access into its FUSION range to create a converged solution that automatically finds and connects to all available networks, including LTE, 4G/5G and multiple satellite networks, without user intervention. As a result, it delivers reliable data communication for several use cases where the physical path redundancy is critical.
We have also supported those deployed to natural disasters that have occurred this year such as wildfires and hurricanes in the United States. The Dialog platform played an integral role in Verizon's response to Hurricane Laura earlier this year and enabled the re-establishment of connectivity to fuel the efforts of first responder and aid agencies to help rebuild and restore the community.

Innovation in the Defense Sector
The MDM9000 modem received Wideband Global SATCOM (WGS) Certification earlier in the year which expands our portfolio of WGS-certified solutions, including the iDirect Evolution Defense platform, Tactical Hub, and 9-Series family of modems. Designed to support a wide range of fixed and mobile government and defense applications, the field-proven MDM9000 modem is now one of the most powerful DVB-S2X modems operating on the WGS constellation. Its flexibility and efficiency open up new capabilities for high-speed data links, complementing existing WGS-certified Evolution Defense Solutions.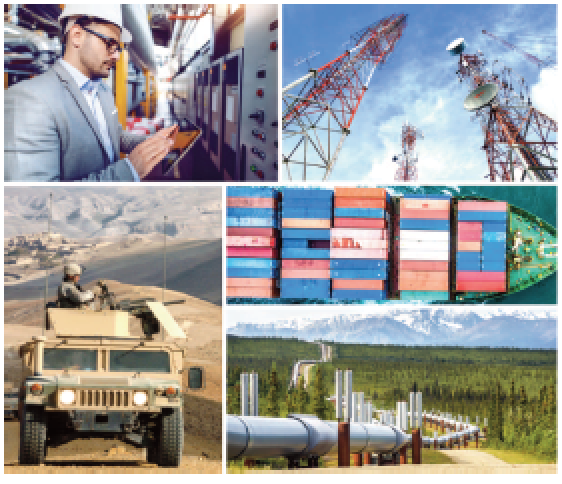 The defense sector is a prime target for both cybersecurity threats and intentional and unintentional signal interference. With the digitalization of the battlefield has come increased risk. Security systems must therefore have the capability to predict, detect, prevent and mitigate the mix of threats that could hamper operations. Our latest Evolution 4.2.2.0 release introduces Communication Signal Interference Removal (CSIR™) technology to effectively remove signal interference and reduce noise of satellite signal emitters in real time. This can help Defense customers to predict, detect, prevent and mitigate threats and vulnerabilities.
Agility in Broadcasting
We further strengthened our long-standing relationship with leading telecom provider VIVACOM with a new agreement to supply our MCX7000 modulators to facilitate additional broadcast offerings in Eastern Europe and Africa. VIVACOM, the largest telecommunications provider in Bulgaria, will use the MCX7000, a dense DVB-S2X, multi-carrier, satellite gateway, to launch new video services in Africa, in partnership with a global satellite operator. The modulators will also provide enhanced services for an existing Direct-to-Home (DTH) operator across Eastern Europe.

With the pandemic affecting live events broadcasters and SNG (Satellite News Gathering) operators were forced to learn to adapt and operate in very different circumstances. We supported our customers in their creative approaches to re-purpose SNG trucks, outfitted with our solutions, to turn them into mobile communication centers. These trucks can offer full IP capabilities and travel to wherever they are required for on-the-spot connectivity providing much needed help for aid agencies, medical staff and first responders.
We saw new interest in satellite's ability to provide OTT services this year. There was a dramatic increase in demand for video streaming and networks were hit with massive congestion as a result of home working and business closures, negatively impacting Quality of Experience (QoE). Our solutions were used to facilitate offloading of traffic from the terrestrial backbone and to feed the Content Delivery Networks (CDNs).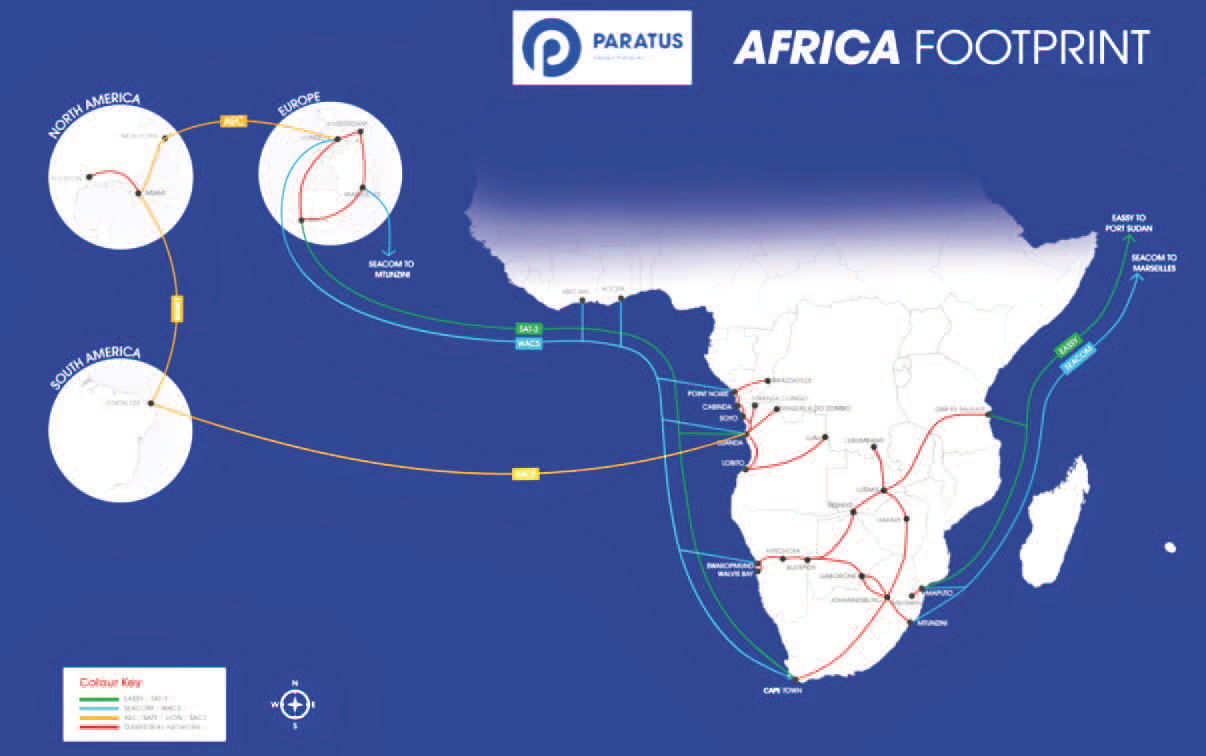 Excelling in Maritime Capabilities
Mobility is set to be an even bigger theme in 2021 due to an inexorable rise in demand for connectivity anywhere — and we have bolstered our position on the high seas with some significant agreements. Our leading mobility position and solutions that empower our customers across all mobility segments was recognized through the MSUA Company to Watch award. This was also a nod to our future vision and passion to facilitate seamless connectivity as new constellations, applications and markets emerge.
Speedcast has deployed the WTA Award-winning Newtec Dialog® platform to provide worldwide satellite broadband services for its customers. The deployment enables the service provider to respond to the rising requirement for high-speed connectivity on board cruise ships and may also be used for other vertical market segments with increasing bandwidth requirements, such as yachting, oil and gas and the enterprise market.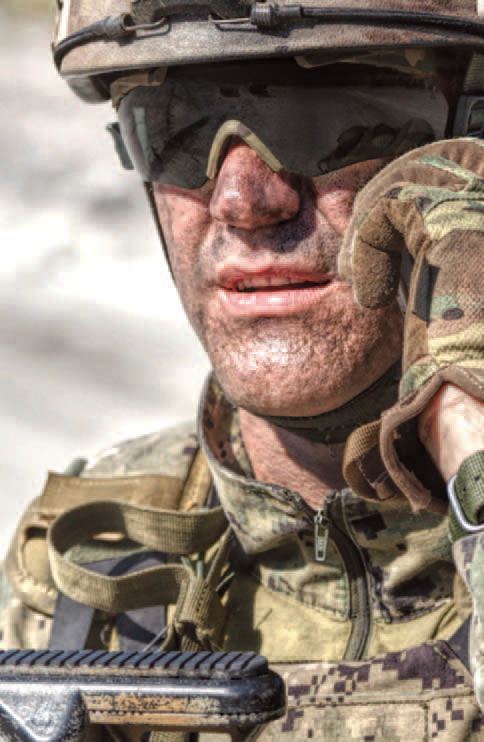 Evolution 4.2.2.0 is the company's latest
defensegrade release that enhances the
Evolution Defense platform with
information assurance (IA) and
cybersecurity
Already facing a daunting task of converting more than 100 maritime sites to this new technology, the team was confronted with a new challenge when COVID-19 prevented or delayed the dispatch of field engineers to some remote sites. The team came up with an innovative remote installation plan to move the project forward quickly, maintain the project plan timeline and support customer needs.
Marlink is also rolling out its deployment of Dialog that will help enable the company to deliver advanced solutions to their customers, further strengthening its maritime and enterprise offerings. This will enhance capabilities across additional market segments including shipping and tanker companies, cruise lines, ferries, yachts and fishing boats, all of which have increasing throughput demands due to digital transformation. Our technology enables Marlink's special purpose highly resilient satellite network solution for the Remotely Operated Service at Sea (ROSS) project developed by offshore services operator SeaOwl.
In Africa, our long-term customer, Paratus, a pan-African telecommunications group, is leveraging our Evolution platform alongside modems with marine antenna from manufacturer and integrator KNS, to provide reliable, high-speed connectivity to mining ships based in Guinea. With ships essentially becoming offices at sea, we anticipate more demand for high speed, highly reliable marine connectivity in the future.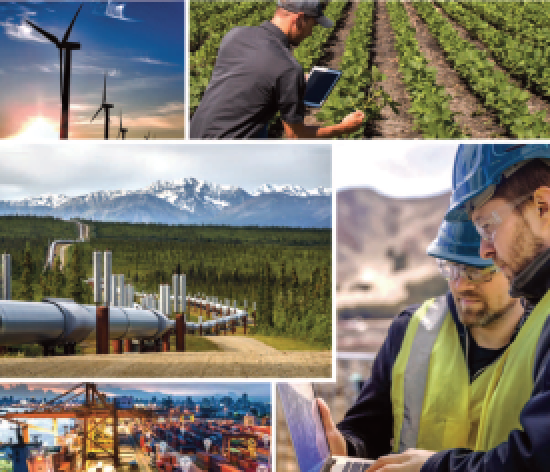 A Move Into IoT
As everyone and everything becomes more connected than ever before our customers will gain first-mover advantage with our flexible IoT enablement solutions, enabling them to deliver an IoT solution whilst leveraging their existing infrastructure investments and capacity. The offering entails a complete connectivity solution for Service Providers to procure the IoT terminals from a single trusted source, and flexible Service enablement options easing the entry into the IoT market.
A Vision of the Future Through Innovation
Throughout the year, our team continued to be heavily involved in several consortia and initiatives that promote the integration of satellite into 5G delivery. To play a significant role, satellite must fit, seamlessly, into a 5G hybrid ecosystem and utilize the technologies that are native to the telco world such as virtualization, orchestration and software defined networking. That will enable us to leverage advances in our industry, such as the move to multi-orbit constellations, and be part of the global communications fabric.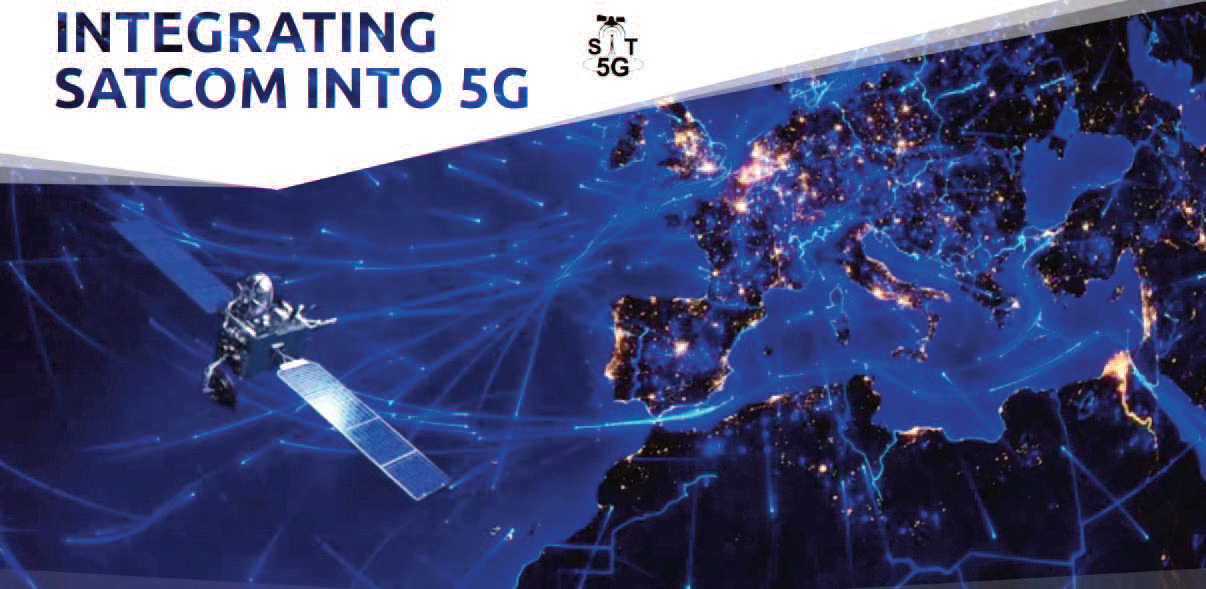 In October, together with Avanti Communications, we enabled the successful integration of a commercially available 5G core network into a live satellite network within the SaT5G project. This marked a major milestone for the Sat5G initiative and the industry as a whole, as it was the first time a live satellite network has been managed and operated using a standard and unmodified commercially available 5G core network. Several 5G use case demonstrations over live satellite links were performed with satellites carrying out several different tasks. The project undertook research and demonstrated the benefit of satellite technology in delivering content to the network edge.
We have taken our first and very significant steps toward the multi-orbit approach that will define our future as an industry. Our high-performance ground infrastructure has been selected for O3b mPOWER, SES's next-generation MEO communications system. Pairing our breakthrough ground technology with spacecraft innovations, O3b mPOWER will enable a flexible, low-latency, high-speed, fiber-like experience. Our ground technology is key to optimizing the end-to-end capabilities of the MEO constellation which promises to transform how satellite services are delivered.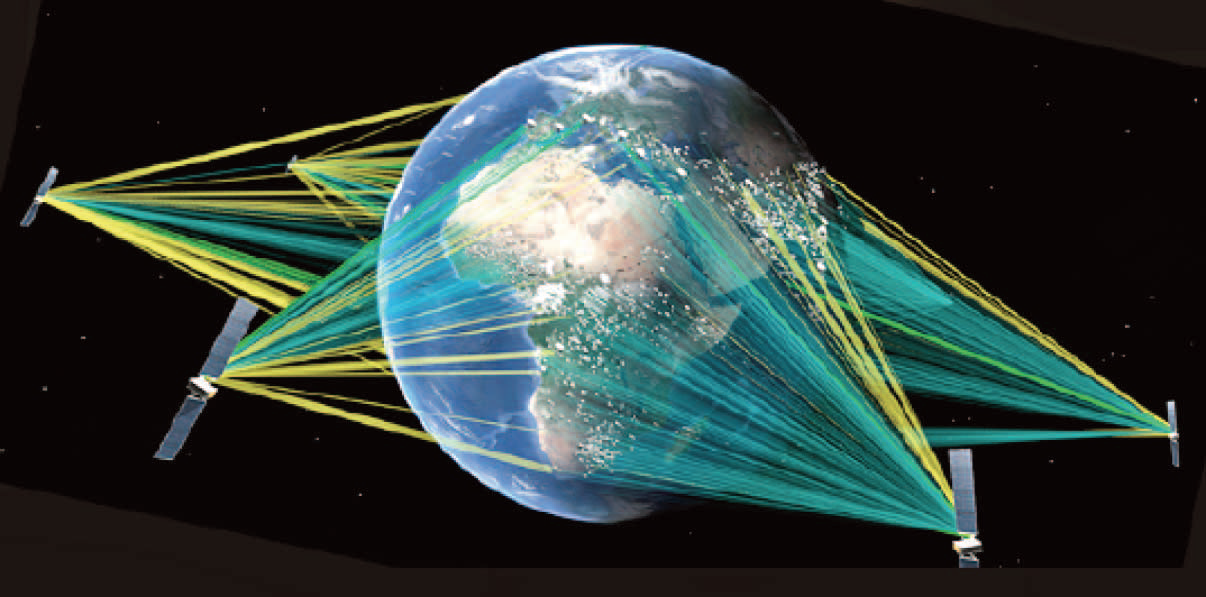 But it's not just MEO connectivity where we have seen significant developments. We have also made groundbreaking advancements in LEO (Low Earth Orbit), as well. We completed the world's first Over-the-Air (OTA) testing of our Multi-Frequency Time Division Multiple Access (MF-TDMA) return link on the Telesat Phase-1 LEO satellite. This achievement demonstrated dynamic sharing of bandwidth among multiple terminals within a LEO constellation, a capability that extends the capacity and flexibility of Telesat's multi-beam beam hopping architecture, and opens up a wide range of use cases for Telesat's LEO customers in the commercial, government, and defense markets.
The Road Ahead
Though 2020 has been filled with challenges for everyone, there are many reasons to be positive and we will see recovery with markets coming back to 2019 levels in 2021 and 2022. NSR already forecasts long-term potential with SATCOM revenues reaching $26.5 billion by 2029.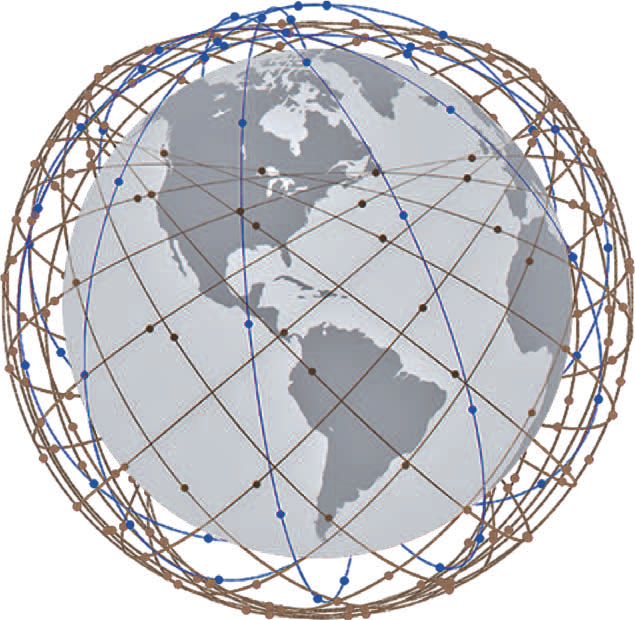 Telesat's LEO constellation graphic.
Some markets will recover rapidly but others, such as the aviation and IFC (Inflight connectivity) will take longer to bounce back to the levels they were at before. However, when they do, they will emerge as an important differentiator.

Technologically, there is much to look forward to and some disruptive technologies are emerging that will shape the future of our industry. Take virtualization and the cloud. As a ground infrastructure provider, we will create the scalability and throughput so that many different services may be used. This will transform the way in which satellites are viewed by the telecommunications industry and how satellites link up to the global fabric of terrestrial communication.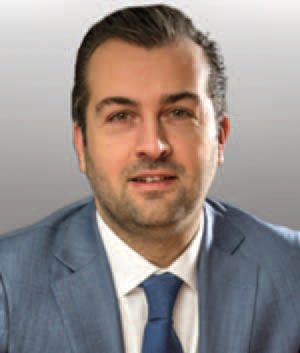 In 2021, we look forward to further enabling our customers and partners in our established, core markets and also to taking our first steps into new ones, opening up a new future of connectivity that can be enjoyed by everyone, everywhere.
www.idirect.net
Author Thomas Van den Driessche is the President and Chief Executive Officer of ST Engineering iDirect.
---
Wavestream
Celebrating its 20th birthday in 2020, Wavestream has shipped more than 40,000 systems to airborne, ground/mobile, and gateway customers in support of both commercial and military applications. Wavestream has earned a reputation across the SATCOM industry for innovative design, high quality, reliability, and performance of its Solid-State Power Amplifiers (SSPAs), Block Upconverters (BUCs), Block Downconverters (BDCs) and Transceivers.

2020 in Retrospect
2020 was a challenging year for the entire satellite communications industry. In a year full of disruption and uncertainty, Wavestream's employees, customers, vendors, and partners helped see Wavestream through one of the toughest challenges in its 20-year history. Like everyone else, Wavestream's employees had to learn how to adapt to business in a pandemic.
The best news is that Wavestream is going into 2021 with a head full of steam and a strong appetite for innovative and disruptive product development.
---

Wavestream's Matchbox 50W Kaband BUC.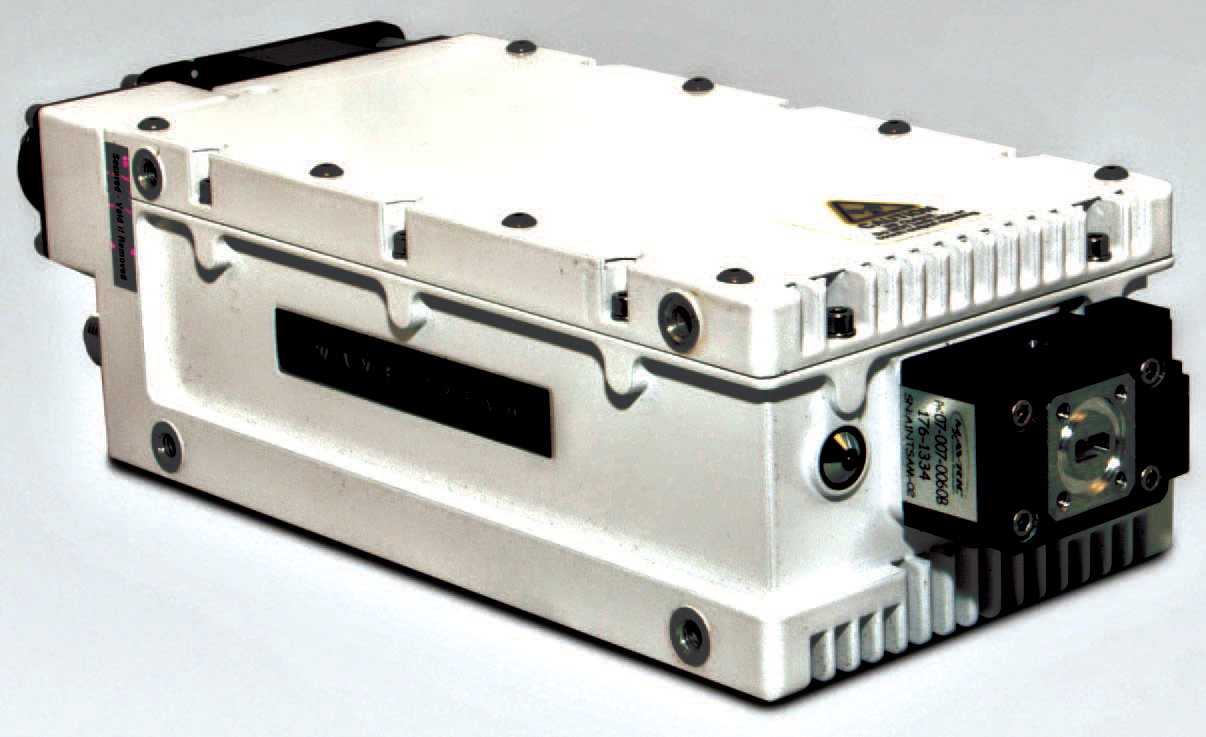 Wavestream's Matchbox 12W Kaband BUC.
---
Refocusing on Military and Ground/Mobile Customers
In 2020, Wavestream changed several things about the company's approach to their military and ground/mobile customers. Two new sales executives have joined the Business Development and Sales team — Tom Cox and Greg Johnson — both of whom have more than 20 years of experience supporting defense and military customers in the satellite communications industry. Their experience as customers of Wavestream means they can deeply empathize with the needs of Wavestream's current and future customers.
Wavestream re-tooled its Customer Support department and promoted Bruce Morris to Senior Director of Customer Success. Bruce now oversees product repair, sustainment, and lifecycle management as well as handles any problems identified by Wavestream's customers that cannot be solved through the firm's normal channels. Bruce is empowered to be the advocate for Wavestream's customers and has already had a tremendous impact on several of Wavestream's customers.
Wavestream also re-imagined the way the company interacts with their customers, with a focus on Customer Intimacy — the idea that the best relationships with customers are the ones where no one can tell where Wavestream's customer ends and it begins. Close alignment of Wavestream's priorities and a vigorous measurement of Key Performance Indicators (KPIs) has improved many facets of Wavestream's customer-facing capabilities and services.
Shipping Wavestream's 5,000th 50W Ka-Band BUC to the U.S. Army + New Ground/Mobile Products
This month, Wavestream is celebrating a huge milestone by shipping its 5,000th Matchbox 50W Ka product to the U.S. Army in support of a major military communications program. This is a tremendous moment in the history of Wavestream, as this program helped to first define Wavestream as a dominant Solid-State provider in the market more than 13 years ago.
Additionally, Wavestream also introduced a new Matchbox 12W Ka, Wavestream's smallest outdoor-rated SSPA product, as well as a new category of products called MicroStream, with the launch of MicroStream 20W ku.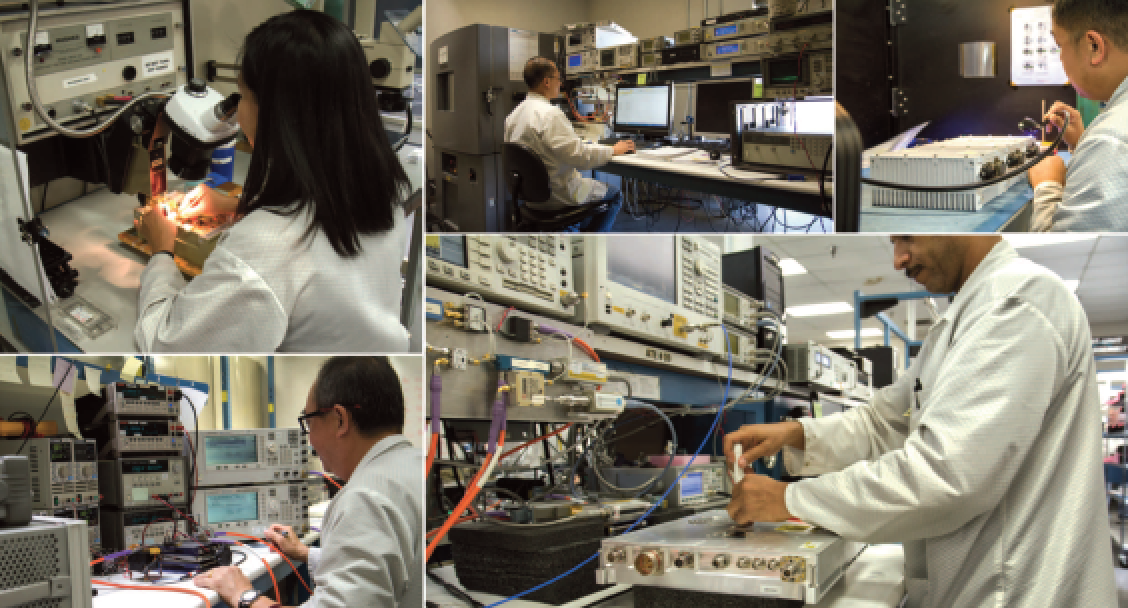 The MicroStream product line represents Wavestream's tightly integrated BUC/SSPA/BDC solutions that are packaged inside of an integrator's terminal. These are designed for both ground and airborne solutions, specifically where the Power-to-Weight ratio is critically important. These products tend to be custom-built for specific applications. This means if a standard product does not meet a customer's needs, Wavestream's engineering team will work toward a solution that fits those specific, client needs.
Looking Ahead to 2021 and Beyond
The Research & Development department at Wavestream is burning the candle at both ends these days. By the end of next year, Wavestream will have announced nearly a dozen new products and technologies that will transform much of Wavestream's industry.
The future of SATCOM systems integration will take place at the circuit board level and Wavestream is moving aggressively toward that style of engagement with the company's customers.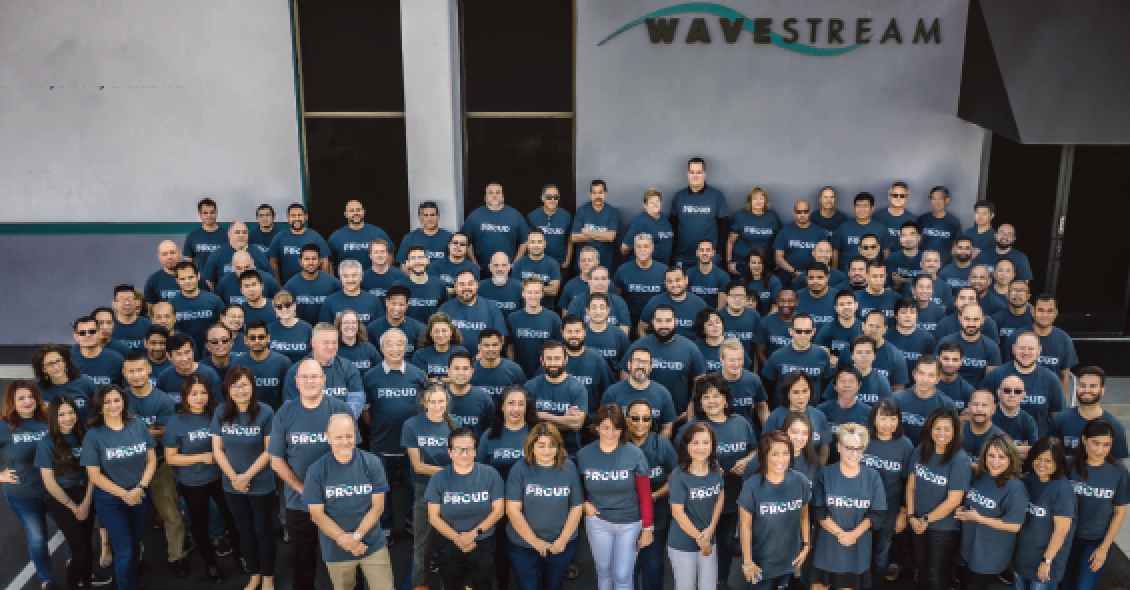 Team Wavestream celebrating 20 years of excellence.
In 2021, Wavestream intends to announce several new products in the MicroStream category, allowing Electronically Steerable Antennas (ESAs), Comms-on-the-Move (COTM) and Unmanned Aerial Vehicle (UAV) system integrators to pack far more power into a much smaller footprint.
Around mid-2021, Wavestream will launch an entirely new product line of highly modular SSPA/BUC/BDC solutions that can fit together to create hundreds of unique solutions for Wavestream's customers. This modular concept allows the firm's engineering staff to quickly build new purpose-built solutions and allows customers to spare modules that fit together like building blocks. These modular solutions will also redefine redundancy in a far more fluid manner, allowing for graceful failures with simple replacement processes as opposed to a hard failure that results in shipping an entire BUC/SSPA assembly back to the factory to fix one, small component.
Bringing 5G to the Battlefield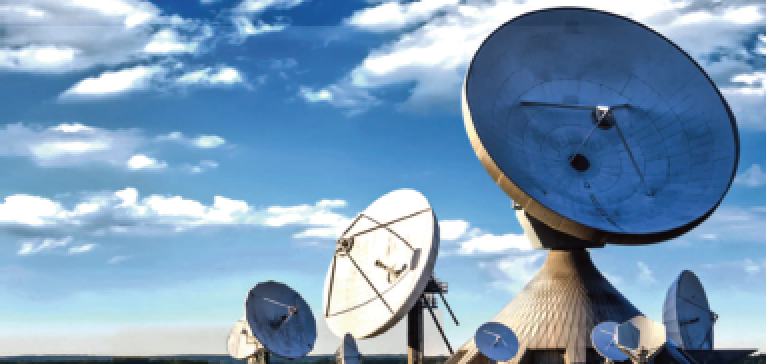 Starting in 2021, Wavestream will begin rolling out products and technologies to enable 5G on the battlefield for Gateway, Ground/Mobile, Airborne, and even Space-based platforms.
To enable higher bandwidth 5G services in support of streaming video and real-time collaboration tools, satellite networks need to push more data through a limited amount of bandwidth.
A trend that we are witnessing in the commercial world is the use of higher order modulation waveforms across satellite networks. These high modulation waveforms require extremely clean RF paths with very little phase noise and high flatness and linearity. By optimizing the RF equipment for higher Error Vector Magnitude (EVM) and Noise Power Ratio (NPR) at the Gateway, on the Satellite and at the End User Terminal, a satellite network can carry as much as eight times the data in the same bandwidth as current MILSATCOM links today can deliver.
A Bright Future
With the first 20 years under Wavestream's belt, the firm is moving forward at full speed to engage the next 20 years. As the defense market starts to adopt some of the technologies being rolled out in the commercial sector, such as LEO/MEO satellite constellations, higher order modulation schemes for more Bits per Hertz as well as ESA technologies, Wavestream will continue to design, develop, and deliver world-class products, technologies, and support for Wavestream's customers and partners for generations to come.
---
Increasing Data Throughput in Limited Bandwidth
By Tom Cox, Vice President Sales & Business Development, Wavestream
At Wavestream, we are watching a change in attitude toward network optimization in the commercial world, specifically among the Non-Geostationary Orbit (NGSO) constellation providers.