The U.S. Air Force's Advanced Extremely High Frequency (AEHF) protected communications satellites have the most sophisticated communication payloads ever built in order to meet a top national priority mission: Provide assured communications to strategic nuclear and tactical forces that are protected against enemy jamming, spoofing, detection and interception.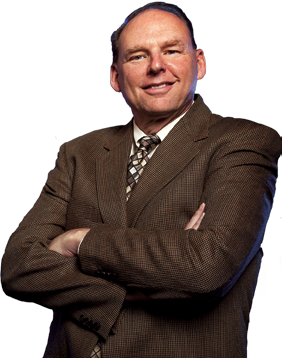 The third AEHF satellite launched in September carried a Northrop Grumman-built payload, as did Flights 1 and 2. The company is an integral part of a government and industry team that uniquely provides assured and protected satellite communications (SATCOM) capabilities for U.S. military forces and those of Advanced EHF's international partners.
Northrop Grumman delivered the payload for Flight 3 in 2009, and since that time, the government has focused on making anti-jam military SATCOM more affordable. This highly specialized capability historically has come with a price premium because of unusually stringent requirements.
Stuart Linsky, Vice President of Communications Programs for Northrop Grumman, is responsible for mission success and for on-time delivery of communication systems, including Advanced EHF payloads.
One of the company's leading inventors, Linsky holds 29 patents related to SATCOM. His experience with the company began with NASA's Tracking and Data Relay Satellite System and Milstar in the early 1980s. It has continued through Advanced EHF, Transformational Satellite Communications (TSAT) and most recently, Enhanced Polar System (EPS) payloads. Linsky spoke with MilSatMagazine about Northrop Grumman's role on the government and industry AEHF team following the successful launch of Flight 3 last month.
MilsatMagazine (MSM)
Please explain what a third Advanced EHF satellite on orbit will mean for U.S. military services and those of the program's international partners.
Stuart Linsky
A fully operational third AEHF satellite will substantially expand and enhance the "ring of protection" for space-based military communications. The ring is a constellation of seven protected communication satellites; five Milstar and two other AEHF satellites currently on orbit. When AEHF Flight 3 is cross-linked with those, it will mean more anti-jam capacity available for more users, as well as more coverage with new capabilities. Milstar gave the warfighter a taste of high-reliability Protected SATCOM. Advanced EHF—at 10 times the capacity—will change the way warfighters network.
Another AEHF satellite will give military services the ability to fully take advantage of all technologies, such as the new eXtended Data Rate (XDR) waveform that provides up to five times more data through-put than the Milstar waveform. It means backward compatibility to Milstar-era terminals. The third satellite especially makes the Protected SATCOM architecture more resilient.
Ground forces will be able to access top-quality maps, the best targeting data imaginable and first-class videoconferencing without being detected or jammed. They literally will have millions of options for countering adversaries' electronic, cyber and physical threats.

MSM
These are very unique capabilities, obviously. Is Northrop Grumman responsible for inventing and implementing all of them?
Stuart Linsky
We have provided all payloads that contain the unique technologies that make Protected SATCOM possible. Northrop Grumman is proud of its role on the Air Force and Lockheed Martin AEHF team. We've been together for more than 30 years, since the beginnings of Milstar in the early 1980s.
It's truly an honor to be a part of the only team anywhere that has been able to implement military SATCOM with this level of immunity to jamming, interference and detection. It gives our military forces an advantage no one else has.
MSM
You've often referred to the third payload as a "hat trick". What do you mean by that?
Stuart Linsky
That term comes from my days playing hockey. If you score three goals in a game, it's called a hat trick. We delivered the first three AEHF payloads ahead of schedule in 2007, 2008 and 2009, respectively. Delivering timely, ultra-sophisticated space flight hardware is an especially noteworthy accomplishment in any environment.
Three consecutive early deliveries are a true testament to the caliber of the government and industry team that has come together over the past three decades to develop the first and most advanced global, protected communications space network. On a larger level, lessons learned drove manufacturing efficiencies and refined processes that paid off on the third payload.
MSM
You have 29 patents under your belt. Please tell us about some of your innovations and how they were applied to Northrop Grumman projects?
Stuart Linsky
The technical innovations are in the communication system and signal processing realms. They range from signal processing and coding algorithms to system architectures. My first patent was granted more than 20 years ago. It was a signal processing algorithm for communication signal acquisition. Back then, on-board processing was challenging to the power and size available. This algorithm accomplished the various correlations and comparisons in half the resources of existing algorithms. This was key to meeting the capacity requirements on the Milstar Medium Data Rate (MDR) payload system.
At the other end of the spectrum, there is a patent on adaptive coding schemes for satellite communications. This will improve the future of Protected SATCOM by more efficiently using bandwidth and reducing interference while maintaining the high-quality transmission required.
We are also proud of some process innovations we developed over the years. We are always pushing the boundaries of technology, so we had to develop risk management disciplines and techniques. As an example, since we were the first to develop significant on-board processing, we developed the first, but true, simulations of our complex signal processors. This greatly reduced risk and allowed first pass success on advanced processing chips. Today that is routine, but back then, the computers were much more limited.
I've learned through the years that it takes a lot of hard work to turn an initial inventive concept into something that is buildable, valuable and affordable. In today's fiscal climate, we need to expand innovation in order to embrace affordability, while retaining our technical lead.
MSM
How did your hands-on experience as an inventor early in your career shape your approach to managing complex challenges like Protected SATCOM payload programs later in your career?
Stuart Linsky
"Hands-on" probably is the best way to describe how that experience manifested itself. Being part of the invention of Protected SATCOM gives our team a deep understanding of the subtleties that enable such a challenging system to work. There are many technologies and algorithms required that are not available commercially. To respond to that, we had to create, develop and make affordable a number of technologies like broadband hopping phased arrays, nulling antennas and anti-jam modems, among others.
We had to vertically integrate for Protected SATCOM payloads. We operate our own proprietary semiconductor foundry, and we perform all design, test and verification on-site. The results have been better quality control and a stable employee base in this unique community.
MSM
In what ways have your technology breakthroughs on AEHF payloads moved the state-of-art forward for the satellite industry overall?
Stuart Linsky
Advances have been made in the product and manufacturing technologies that enable much more capability with improved reliability and quality. The program established new capabilities across the aerospace industry for space-based signal and data processors, low-noise high-frequency electronics, 60 GHz crosslinks, phased array antennas, protected communications waveform design and onboard, software-based communication networks.
As an example, the high-density 44 gigahertz (GHz) RF electronics have dramatically improved performance and reduced size and power requirements. We now get entire subsystems on a chip. A highly precise lithographic process for making that chip enables the phase tracking required to operate a phased array hopping over 2 GHz at EHF frequencies. Each of these capabilities has enabled technical advances and innovations across the Northrop Grumman portfolio and across the industry. These proven technologies can be used to provide a number of RF-based systems affordably.
MSM
Is Protected SATCOM that much better than what is often called "secure communications?"
Stuart Linsky
Protected SATCOM communication payloads are the most secure we have, they also provide a full range of Protected SATCOM features. Those include anti-jamming, low probability of detection and intercept, rapid recovery during a nuclear event, the ability to operate through scintillation, greatly reduced risk from physical attack to ground systems, and significant protection from cyber attack. Only Milstar and AEHF have the capability to provide true protected communications needed in peer and near-peer anti-access, area-denial environments.
MSM
The AEHF 3Gen satellites will be protected against jamming, spoofing, detection and interception—how will they deal with the problem of interference?
Stuart Linsky
The same techniques and technologies that we employ to protect against jamming, spoofing and detection also thwart interference as well. The Protected SATCOM systems are inherently interference resistant.
MSM
We're concluding more than a decade of combat in the Middle East, and satellite interference by adversaries wasn't a problem. Why is such a sophisticated capability needed?
Stuart Linsky
That's a part of the world on the under-served side of the digital divide. We were fortunate to be able to communicate mostly unhindered. The ability to communicate showed time and again the value to the warfighter of being able to stay connected. Future adversaries will very likely target our communication satellites for that reason.
Growth in demand for government-owned, military SATCOM has been so huge that today we rely on commercial satellites to transmit more than 80 percent of all military communications. Getting the desired effects from the vast array of military systems our nation is investing in, is enabled by networking them together and with warfighters and leaders. The marginal investment in protecting the network is essential.
MSM
There was a significant break in production between the third and fourth payloads. What were the effects of that and how did you deal with them?
Stuart Linsky
With a break that large, there was time to see far enough ahead that we could begin making plans early on. That was the case with our employees. First, we have an extremely talented workforce that's very dedicated to the Protected SATCOM mission. We were able to retain these employees by deploying some to other programs during the interim. But there were some changes we didn't have any control over, such as parts that became obsolete and couldn't be replaced for several reasons. Those kinds of changes resulted in additional costs.
MSM
The emphasis on affordability arrived during that period too. Historically, protected SATCOM has always come with a price premium. What are you doing to adjust for this?
Stuart Linsky
There hasn't been a time when the team wasn't focused on cost and affordability. That was one of the big drivers for all the application specific integrated circuits that were designed specifically for AEHF payloads. They provide 10 times the warfighter capacity compared with a MILSTAR II Medium Data Rate payload at half the size and weight. Those reductions allowed the Air Force to save launch costs by launching on a smaller launch vehicle.
We worked for almost a decade on the TSAT program to advance Protected SATCOM further. When it was canceled in 2009, affordability came into sharp focus. Since then we have examined a number of different architectures and acquisition models to see if there were more cost-effective approaches
On AEHF, we have already begun changing to a fixed-price contract operating model. We worked closely with many programs throughout the Air Force and Northrop Grumman that have fixed-price contracts, leveraging their expertise to establish our current operating model.
MSM
What results have that and other initiatives achieved so far?
Stuart Linsky
The Air Force earlier this year was quoted as saying that the Northrop Grumman team is "steady as a rock" on cost performance for the AEHF Flight 4 payload currently in production. We'll refer you to Lockheed Martin, the AEHF prime contractor, and to the Air Force for any additional information they may want to provide.
Cost reductions are being facilitated by the government as well. The Air Force's block buys of AEHF 5 and 6 enabled management efficiency and efficiencies of scale. It also minimized parts obsolescence issues we experienced on Space Vehicle 4, saving even more money. The government and Lockheed Martin worked with us to eliminate requirements tied to development that were no longer needed in the production phase we're in now. Whatever the situation may be, the Air Force will work with us to achieve affordability.
MSM
Northrop Grumman has boldly declared it can deliver "Protected SATCOM for the cost of unprotected." Can you outline your plan for accomplishing that—briefly?
Stuart Linsky
As mentioned earlier, we have been looking at architectures and acquisition models designed specifically for affordability. Re-using the government's large investment in AEHF payload equipment means that we can use proven components to avoid costly and risky development. We then combine that with an architecture that maximizes commercial elements such as satellite buses and launch.
That gets us all to a low-risk system that is more resilient and costs no more than an Unprotected SATCOM system. We have already proven the approach with the EPS payloads delivered recently. We now have modular and scalable payload elements using the proven AEHF hardware.
The terminal segment is often overlooked when designing a system. We joined with Lockheed Martin and TeleCommunication Systems to develop a Low Cost Terminal (LCT) using innovative, proven commercial technologies with our own money. Our team is the first to develop an affordable satellite terminal for true communications on the move as well. This terminal will cost an order of magnitude less than many Protected SATCOM terminals.
MSM
You're advocating disaggregation of the protected MilSatCom system. Is that the only way to make it more affordable?
Stuart Linsky
The Air Force is considering alternative solutions for making Protected SATCOM capabilities more affordable, more resilient and more widely available. We have been working these options for years. We believe Protected SATCOM will be a competitive discriminator for our nation, and we are making it affordable and resilient.
MSM
With the now ever-present and continuing, looming, sequestration hatchets hanging over company heads, what are your thoughts about hosted payloads for military and government customers? How do you see such as beneficial, or are they more "pie-in-the-sky" chatter?
Stuart Linsky
Hosted payloads are certainly very real. There are clear benefits to government agencies looking to get the most from their space budgets. We have been flying hundreds of hosted payloads for decades. The company most recently delivered two protected communications payloads that will be hosted on government satellites. They constitute the Enhanced Polar System that will provide anti-jam communications in the North Polar Region.
Altogether, Northrop Grumman has delivered more than 500 payloads through all phases of development, integration, deployment and control, including restricted programs, during the last 50 years. Many of these have been multi-payload missions with primary and secondary payloads. Others have been payloads integrated into other contractors' space vehicles, such as Milstar, AEHF, plus various civil systems including the Clouds and Earth's Radiant Energy System (CERES) instrument, and restricted sensors. Hosted payloads should be an element of an affordable, resilient architecture, but if we want to realize a vision of a Global Standard Network, we will have to have free flyers as well.
MSM
Given the somewhat urgent need to promote better science, technology, engineering and math (STEM) curricula available in our schools, how can our industry help make STEM training and careers in the satellite/space industry exciting and relevant for today's students? What specifically is Northrop Grumman doing to promote STEM education?
Stuart Linsky
We are developing and inspiring the next generation of scientists, technologists, engineers and mathematicians and STEM activities are one of the main ways we're doing this. I'll mention several STEM programs, although there are many more.
Through the ECO Classroom, we collaborate with Conservation International to provide teachers with resources and learning opportunities in environmental sciences. This nationwide teacher development program seeks to inspire students to pursue STEM educations and also to become the next generation of environmental stewards and innovators.
We just completed our fourth consecutive year of sponsoring CyberPatriot, one of the country's largest high school cyber defense competitions. We hired 28 students last year who stood out in the local, regional and national competitions.
Northrop Grumman continues to increase its participation in the Vex Robotics competition that most recently involved 6,000 students from 20 countries on 600 teams. Through our High School Involvement Partnership program last year, company executives mentored nearly 700 students. Of course we also sponsor college scholarships, education grants and partner with universities and colleges on numerous levels.
MSM
Mr. Linsky, you have been with Northrop Grumman for many years, what made you decide to spend so much of your career there?
Stuart Linsky
When I joined the company, I had to move across the country to a whole new environment. I had no expectation of staying for this long. Once I got here, I was so delighted with the quality of my colleagues, and the exciting opportunities to exercise what I learned in school, that I had no reason to change. All these years later, I can look back and feel very satisfied that the work of my teams makes a difference. What else could you ask for?
MSM
One last question before wrapping-up: As an inventor, you're obviously very creative. What's next on the horizon for Protected SATCOM?
Stuart Linsky
We have been focusing our innovation on affordability and resilience. We also have some exciting upgrades we invented to dramatically increase resistance to jamming. We have to stay ahead of our adversaries and these upgrades will do that. Protected SATCOM that's the same cost as unprotected can serve as the Global Standard Network for our forces, something we don't have today. Anyone with one of these Low Cost Terminals will be able to connect to anyone else, anywhere in the world—from the President, down to the warfighter at the point. Stay tuned.