Spacecom

by Eyal Copitt, Senior Vice President, Sales, Africa & Asia, Marketing
What successes did Spacecom enjoy over the past year?
In 2012, Spacecom began in earnest its transition into becoming a global satellite operator. During the year, we expanded our management, sales, technical and service staffs and our local presence in the different countries to assume this mantle.
The first major milestone of the year was commencement of operations of our newest satellite
AMOS-5
at 17 degrees East for the African market, with connectivity to Europe and the Middle East. AMOS-5 is a game changer as it is one of the first satellites constructed and in an orbit specifically targeted for the African market, with three regional Ku-band and a pan-African C-band beams that encompass all of Africa. This makes the satellite an exciting solution for broadcasters and other communication providers who need either a regional or total African reach. We are seeing an increasing number of clients move to the satellite. For example, French broadcasters (among them
TV5 Monde Afrique
,
ITA
,
Infrasat
,
OFIVE TV
) joined the telecos and service providers such as
Infrasat
,
ITA
,
Glo
,
PPC
, and
Infinity
, among many others.
The entrance into the Africa market has opened a wide range of new business opportunities for us in one of the fastest growing continents for SATCOM, which we believe will keep producing growth opportunities over the years to come.
AMOS-2
and
AMOS-3
are also continuing to have almost full capacity. During the past year we have added new capacity for
Magyar Telekom
's
DTH
group and have enabled Ukraine's
XtraTV DTH
to grow even stronger. In addition, we expanded our contracts for supplying services to the
U.S. Department of Defense
.
What challenges did Spacecom need to overcome over the past year, and what challenges will the satellite industry face over the next few months?
Spacecom, along with the entire industry, is working under the terms and conditions of a world suffering economic doldrums. Our management and teams work closely with all of our clients to enable both sides to continue to be involved in a "win-win" situation. The past 12 months have not really been much different from the year prior, as the economic situation in the world continues to struggle with financial concerns. However, as Spacecom has always dealt in emerging markets, our business model is predicated upon risk management. We understand the economic fickleness that comes from immersion in less than stable environments and we are prepared for uncertainty.
The future of the general economic malaise does not seem to be clear and we do not see an end to such, as of yet. To quote a proverb, "
We truly live in interesting times.
"
Spacecom remains committed to moving forward with our plans for new satellites and business development efforts. The
AMOS-4
and
AMOS-6
are in development and the former is close to its launch and we are maintaining our schedule, all the while as we continue to raise funds and expand our group of investors.
We have not announced plans for
AMOS-7
or other satellites. However, we are working to find and develop the next spots for our business as a multi-regional satellite operator.
What upcoming projects are in the works and what may we expect to see from Spacecom over the next three to four quarters?

Spacecom is now a growing multi-regional satellite operator and we will continue to fill capacity on the AMOS-5 and look forward to bringing on new DTH clients as well strengthening our broadcast bouquets and data communications services.
In mid-2013, AMOS-4 is scheduled for launch to the
65 degrees West
orbital position to satisfy growing needs in Russia and South East Asia, particularly in the Indian subcontinent. AMOS-4 will have multiple Ku- and Ka-bands to service broadcast and broadband needs. These high power transponders, with steerable beams, will create a powerful platform enabling a wide range of cross-region, cross-band and cross-beam connectivity options to reach the vast urban and rural areas of these regions.
We have already started the pre-sales process and we will make announcements, as needed. AMOS-4 will also be our first foray into Asia and will provide extensive broadcast and broadband reach for satellite services, including DTH, video distribution, VSAT communications and broadband Internet.
Spacecom is also moving forward with plans for our AMOS-6 satellite, which is scheduled for launch in 2015 to the
4 degrees West
position. AMOS-6 will expand our reach to include Western Europe, add new Ka-band spot beams, and eventually replace the AMOS-2 satellite which is slotted over Central and Eastern Europe. We are excited to start moving forward with this project which will enhance our reputation as a multi-regional satellite operator.
As 4 degrees West is well known as the
AMOS Hot-Spot
, we are energized by the new options that AMOS-6 will offer, especially for Broadband Internet via Satellite. This is an emerging market and we are looking forward to working closely with providers in Western, Central and Eastern Europe.
* * * * * * * * *
TeleCommunication Systems, Inc. (TCS)
by Michael Bristol, Senior Vice President + General Manager, Government Solutions Group
As the U.S. and the world struggles out of a global recession,
TeleCommunication Systems, Inc.
(
TCS
), a world leader in highly reliable and secure communications technology, continues to grow. This is due in large part to our
Government Solutions Group
, whose products and services have been optimized for best commercial practice pricing with MIL-SPEC reliability. This approach is critical in helping the U.S. government with
state-of-the-art
C4ISR
solutions designed to combat increased threats from our adversaries in a shrinking budget climate.
In 2012, we were selected as one of the prime contractor awardees for the
Custom SATCOM Solutions
(
CS2
) contract. CS2 will be the main contract vehicle for the
Department of Defense
(
DoD
) and federal civilian agencies to purchase commercial SATCOM solutions for the next five years. As a leading provider of mission-critical total communication solutions consisting of deployable SATCOM solutions, managed SATCOM network services and field support staff, this positions us very well to offer our TCS
TotalCom
™ portfolio to new federal customers.
According to
Northern Sky Research
, the global market for commercial government satellite equipment and services will grow from $3.4 billion in 2011 to $7.9 billion in 2019. Additionally, according to
Frost and Sullivan
, the DoD C4ISR market is approximately $43 billion in size. This will likely grow, as the DoD's reliance on
Commercial-Off-The-Shelf
(
COTS
) secured technology to eventually replace most embedded systems grows—the future for our offerings looks bright.
Another milestone is our partnership with
Northrop Grumman
and
Lockheed Martin
to produce highly affordable satellite terminals for protected
Communications-On-The-Move
(
COTM
) and
Communications-At-The-Halt
(
CATH
). Our
Low Cost Terminal
(
LCT
) solution enables protected and secure communications for tactical warfighters in theater.
The DoD has also asked the industry to make more of an investment in developing and using innovative technologies to ensure our troops are receiving the solutions they need to help achieve success; development of the LCT solution clearly shows that TCS, Northrop Grumman and Lockheed Martin are more than capable of meeting this challenge. No other existing or developing terminals provide
P-SATCOM
for the tactical warfighter at similar price points or timetable; the LCT solution at full production levels is priced at one-tenth the price of currently fielded extremely high-frequency terminals.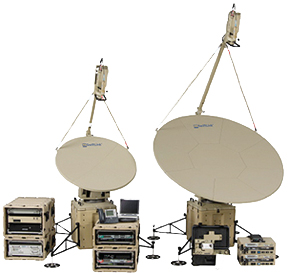 Two of our solutions also were accepted into, and successfully passed, the
U.S. Army's Network Integrated Evaluation
(
NIE
)
12.2
program this year: Our
Secret Internet Protocol Router
and
Non-secure Internet Protocol Router Access Point
(
SNAP
)
Very Small Aperture Terminal
(
VSAT
)
1.2M Lite
and
TCS IMPACT Tactical
baseband. The SNAP Lite 1.2M VSAT solution is our newest VSAT product and delivers the same battle-proven SNAP capability as our successful 2.0M SNAP VSAT, but in a 50 percent smaller physical footprint. The TCS IMPACT Tactical modular baseband system is the next-generation platform for multiple enclave NIPR/SIPR/Coalition baseband solutions, providing unprecedented modularity without additional integration requirements.
We have seen an upswing in interest and orders for our SNAP
Tactical Transportable TROPO
(
3T
) system, which provides long-haul, high-bandwidth and low-latency communications with best-in-class proven technology. As satellite bandwidth continues to be an increasingly limited and expensive commodity, the military is giving our 3T solution more scrutiny, as it is a significantly superior product to legacy Tropo systems. We currently have 28 3T systems deployed globally.
As of this writing, the outcome of the looming sequestration is unknown; this is key to what 2013 will hold for the Company. This unknown could present a "perfect storm" scenario for defense spending when you also consider the drawdown of troops in Afghanistan that is slated for 2014 and the current trend toward resets for federal entities—refurbishments of existing equipment instead of new equipment purchases. In anticipation of this trend, TCS has recently set up an 8,000 square-foot reset/repair facility to ensure we can meet the demand for re-use of the hundreds of existing systems fielded over the last few years.
TCS is taking other proactive measures to weather this potential storm. The LCT solution will make protected satellite communications a viable, cost-effective option for tactical warfighters. CS2 will allow us to expand our customer base by giving us an entry into new federal markets. We are also looking to expand our reach internationally; this is exemplified by our achievement of having our SNAP VSAT satellite systems be one of select group of systems to receive WGS certification, which opens it to trusted allies.
TCS is also well-positioned in the space services arena, where we are building Earth stations and putting high-reliability components on space launch vehicles for the U.S., as well as foreign governments. Our successful relationship with the
Japan Aerospace Exploration Agency
is also continuing, as we provide ground tracking services via our stations on
Guam
and
Christmas Island
.
ViaSat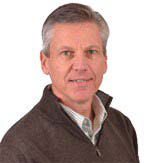 by Bruce Rowe, Director, Public Relations
What successes did ViaSat enjoy over the past year?
The ultimate success was when our new high-capacity satellite system entered service in January. That included the rollout of our
Exede
Internet service at the end of March. We had planned for that to occur for many years, starting with the design of our new system, including
ViaSat-1
, the satellite construction, building all the back office facilities and infrastructure for the network, and then the launch of the satellite in 2011. Consumer and media response to Exede Internet has been overwhelmingly positive and we've added more than 100,000 subscribers in the first six months.
Two additional commercial successes were winning satellite infrastructure contracts from
NBN Co
in Australia and
KACST
in the Middle East. Those helped solidify our position as the leader in new Ka-band technology.
ViaSat
experienced a successful year in our defense business, in spite of the current budget environment. This happened because we're working on unconventional projects that deliver capabilities that aren't being effectively addressed by bigger-budget programs of record. Two of the areas we saw grow the fastest this year were government mobile broadband services, mostly for airborne
ISR
missions, and our new system for
U.S. Army Blue Force Tracking 2
. Our year-over-year government segment revenues increased by almost 25 percent.
What challenges did ViaSat need to overcome this past year, and what challenges will the satellite industry—and specifically your market segment—face over the next few months?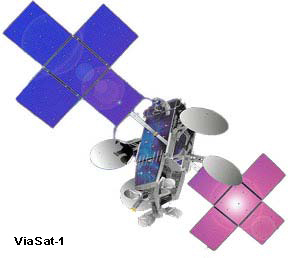 We broke new ground in the satellite broadband arena because our service is so different from what satellite service used to be. With that comes some uncertainty. The challenge is how will customers react? How do you market the service so they really understand just how different it is, and how do you make sure you can provide the best customer service? We had a good idea of what was going to happen, but you can never know until you launch the business.
The launch delays we encountered with ViaSat-1 also put us in a tough position as our fixed costs kicked in without the network up and running to generate revenue. That created a challenge across the company to build revenues from other sources to support that business until we could start to grow service revenues.
As we mentioned, we had to overcome the budget uncertainty created by sequestration, which delayed some government awards. But overall, I think we met all of those challenges extremely well.
As an industry, we need to continue to innovate to compete, not just within the satellite business, but within the greater communications industry. It's moving so fast that you can't rest. For example, we've had great response to our Exede service, but we're continually thinking about how to improve the service. In August, we launched the
Late Night Free Zone
so our customers can download large files in the nighttime hours without the usage counting against their volume cap. In October, we increased the data allowance on our entry-level plan from 7.5GB to 10GB.
Certainly the government budget situation—sequestration and the
fiscal cliff
—are a challenge for all businesses, particularly for those of us who derive a major part of Company revenues from government contracts. The administration is promising to resolve the problem before it takes effect and we hope they are able to get that done.
Another ongoing challenge is finding talented employees, particularly engineers, who can help us carry on with our growth as we execute on the new projects we're winning. We work hard to build the academic-corporate partnerships to foster talented students and attract them to ViaSat.
What upcoming projects are in the works and what may we expect to see from ViaSat over the next three to four quarters?

We've won close to $1 billion in new contract awards in the first three quarters of our current fiscal year, so we have a lot of exciting and challenging projects to work on. We've got the scale now to see that backlog continues to grow. Those projects include bringing a great broadband service to rural dwellers in Australia, keeping our troops safer with the next generation of Blue Force Tracking, delivering broadband connections to educational and research institutions in the Kingdom of Saudi Arabia, spreading high-speed Internet in Latin America, upgrading military SATCOM networks, and enabling military personnel to use smart devices on their missions with secure network technologies.
Another area where you will see continued innovation from us will be in improving and expanding our airborne broadband networks and services for private jets, commercial airlines, and the military. You may have seen the recent forecasts that Ka-band is going to see substantial growth in airborne broadband applications in the coming years. We will be at the forefront of that technology development.