From GPS to Weather Satellites to National Security, Space Assets Loom Large in Everyday American Life
---
Unfettered access to space isn't just a national security concern for the United States. It's an economic one as well, and the U.S. Space Force (USSF) is emerging as the nation's new hope for securing the global commons of space and identifying and mitigating threats.
---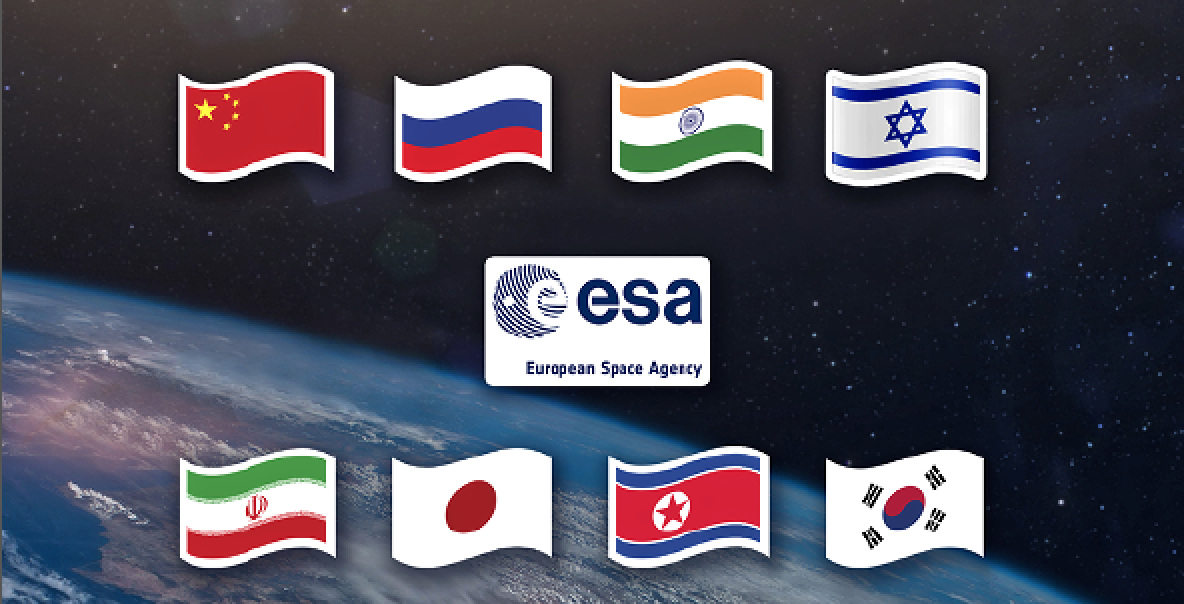 According to the National Air and Space Intelligence Center, at least eight other countries — China, Russia, India, Israel, Iran, Japan, North Korea and South Korea — and one international space organization — the European Space Agency — have the ability to independently launch spacecraft. Dozens more own or operate space assets on-orbit and have established space agencies, seeking the same economic, military and national security benefits as the United States.
---
"In the United States, there is no such thing as a day without space," said Cordell DeLaPena, Program Executive Officer for Space Production, Space and Missile Systems Center. "We, along with our program partners are required to continually push the envelope on the capabilities we deliver to users, both civil and military around the globe. The results of the capabilities that we produce and provide greatly help to ensure that our country and our allies are safe."
The stakes in space for the United States and its allied partners are high. Take the Global Positioning System (GPS) — originally developed for military use and reliant on space-based satellites. The National Institute of Standards and Technology recently found that GPS has delivered $1.4 trillion dollars of economic benefit since the beginning of civilian use in the 1980s.
---


SDA graphic, courtesy of Kratos Defense & Security Solutions.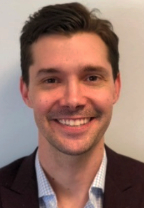 Sam Wilson
---
"It is hard to think of an industry unaffected by space services," said Sam Wilson, senior policy analyst, Center for Space Policy & Strategy, The Aerospace Corporation. "Space systems offer huge advantages in a variety of sectors that people may not realize. With the help of satellites and space-based assets, utility companies synchronize energy flows across the grid, stock market exchanges record transactions, oceanographers track endangered whales, scientists monitor the climate, and farmers increase crop yields."
Space Domain Awareness, which is the ability to monitor and track everything from active satellites to random pieces of space debris, ensures the safety of the global commons, including U.S. and allied astronauts on the International Space Station (ISS). By always monitoring for potential collisions, the USSF can alert officials in time for collision avoidance maneuvers to be performed.
"GPS is obviously enormously important," Wilson added. "But its other satellite classes as well – communications, weather, and remote-sensing. As examples, communications satellites let air traffic controllers manage planes in crowded airspace. Remote-sensing satellites reveal what is happening on Earth's surface in near real time. And weather satellites give us a better chance of having an umbrella when we need it."
Since its start in 1982, the COSPAS Search and Rescue Satellite (SARSAT) system has been credited with supporting more than 48,000 rescues worldwide, including nearly 9,400 in the United States and its surrounding waters — a feat not possible without GPS and weather satellites. The cost of even a 30 day loss of GPS has been projected at $45 billion by the NIST. To compare, the U.S. invests $1.3 billion annually to protect against an economic loss of 34 times greater magnitude — for only 30 days.
Protecting that investment and other space-based assets is one of the key missions of the USSF, which spends roughly $150 million annually to support the organization's more than 31 satellite vehicle constellations, control stations and other crucial systems. and other crucial systems.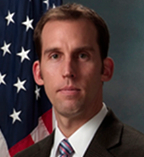 Gordon Kordyak
Space Domain Awareness, which is the ability to monitor and track everything from active satellites to random pieces of space debris, ensures the safety of the global commons, including U.S. and allied astronauts on the International Space Station (ISS). By always monitoring for potential collisions, the USSF can alert officials in time for collision avoidance maneuvers to be performed.
"With the launch of proliferated Low Earth Orbit mega-constellations, Space Domain Awareness is now more critical than ever," said Gordon Kordyak, Chief, Space Domain Awareness Division, SMC Special Program Directorate. "As these constellations provide impressive bandwidth for the entire globe, we must prevent collisions that could ruin entire swaths of space for decades to come. The global coverage/monitoring requirements for Space Domain Awareness require a world-wide distributed network of sensors."
Tracking more than 24,000 identified pieces of space debris is paramount to USSF mission success. The cost of mitigating space debris pales in comparison to the potentially catastrophic economic impacts worldwide that would occur due to failed space assets that could require decades to reconstitute.
Operating in space is costly, due to the complex requirements of the environment. Space systems must be resilient enough to face extreme environmental challenges over multiple years while protecting and operating sensitive equipment.
"Our space systems operate 24/7/365 without interruption; tolerate and recover from failures; and survive in a very hostile environment about which there is much we do not know," said Jay A. Landis, Chief, Mission Surveillance Team at SMC. "These systems are designed and manufactured by teams of craftsmen using cutting-edge technologies with intricately complex systems interactions. Total failure could result from the slightest error during design, manufacturing and testing — compounded by the fact that repairs and maintenance are very limited, at this time, due to the fact that the assets are in space."
As SMC officials explained, try designing a system that can withstand temperature swings of 200 degrees Fahrenheit every 90 minutes, high-energy charged atomic particles and rays that render "normal" electronics useless, as well as microscopic pieces of dust traveling at many thousands of miles per hour that can chip a solar cell or glass cover or puncture a shielded wire or cable.
"Given the space environment and the criticality to our Nation's economy and defense, space systems have traditionally been designed with a high degree of reliability and long life projections," said Colonel Kenny Decker, Chief, Integration & Futures Division, SMC Special Programs Directorate.
A launch has only a single chance for success. The consequences of a launch mishap can easily surpass $1 billion in damages and losses if the launch systems and their payloads don't safely perform as designed, SMC officials said. Preventing a launch disaster involves large infrastructure, specialized test equipment and manning by highly skilled engineers.
"A successful space launch results when the launch vehicle properly delivers the healthy satellite to its intended orbit, enabling full on-orbit mission life," said John Steinmeyer, executive director, SMC Launch Enterprise. "Launch mishaps may result from failures in any element of this process. This may include space vehicle environmental exceedances that damage the satellite (vibration, temperature, structural loads), anomalous rocket performance that prevents delivering the satellite to its correct orbit, or, in the worst cases, a catastrophic launch vehicle failure. Damage to the satellite could degrade the satellite's operational performance, or if launch vehicle performance is off, the satellite could be delivered to the wrong orbit and rendered useless."
National Security space satellites are large and typically go to orbits that need more expensive launch services that use more powerful launch vehicles than commercial satellites. They often stretch the state-of- the-art in payload or spacecraft bus capabilities and have specialized missions, with higher complexity and performance requirements than commercial satellites.
Additionally, space components are purchased in low quantities and typically have high quality assurance standards, which can be less attractive to industry manufacturers without a monetary incentive, said SMC officials.
Much of the space industry has moved to off-shore manufacturing; however, U.S. laws require purchases be made from U.S. manufacturers and that can drive up costs. Finally, U.S. space systems are required to maintain a higher security posture than systems in other domains.
In spite of all these factors, the USSF — and SMC — have found ways to reduce costs without sacrificing quality. Since 2013, the National Security Space Launch (NSSL) program has executed a strategy that stabilized the industrial base, incentivized economic quantity ordering, re-introducing competition and partnering with industry to develop next- generation, innovative launch systems, Steinmeyer said.
The result? Reduced life cycle costs through 2030 by $22 billion — a 28 percent unit cost decrease. The NSSL also reallocated more than $7 billion in budgeted procurement funds for additional warfighter capacity, Steinmeyer said, while achieving 85 consecutive successful launches. He added that competitive pricing across all required launch vehicle performance regimes cut launch prices for the USSF's most demanding missions by more than 50 percent and preserves commercial-like pricing for commercial-like launches.
The annual recurring and ownership costs over a space system's life cycle are much lower than those of traditional U.S. Department of Defense weapons systems. Satellites don't have recurring support costs, such as refueling or resupply and this offsets high initial delivery costs, SMC officials explained.

Many satellites continue to operate two to three times beyond their design life estimates without reinvestment through life extension modifications spent on traditional military assets. The USSF also is actively pursuing partnerships with international allies to cost share the development, deployment and operations of space capabilities for the mutual benefit of all involved.
The USSF's Space and Missile Systems Center, located at the Los Angeles Air Force Base in El Segundo, California, is the center of excellence for acquiring and developing military space systems. SMC's portfolio includes space launch, global positioning systems, military satellite communications, a defense meteorological satellite control network, range systems, space-based infrared systems, and space situational awareness capabilities. Contact Space & Missile Systems Center at SMC@Spaceforce.mil and follow us on LinkedIn.
---