Satellite Managed Services Take Off
For decades, the United States government and military have leased commercial satellite capacity on what is often referred to as the "spot market." This leased capacity was often purchased as needed from the leftover capacity in a region, and at a premium to the user.
---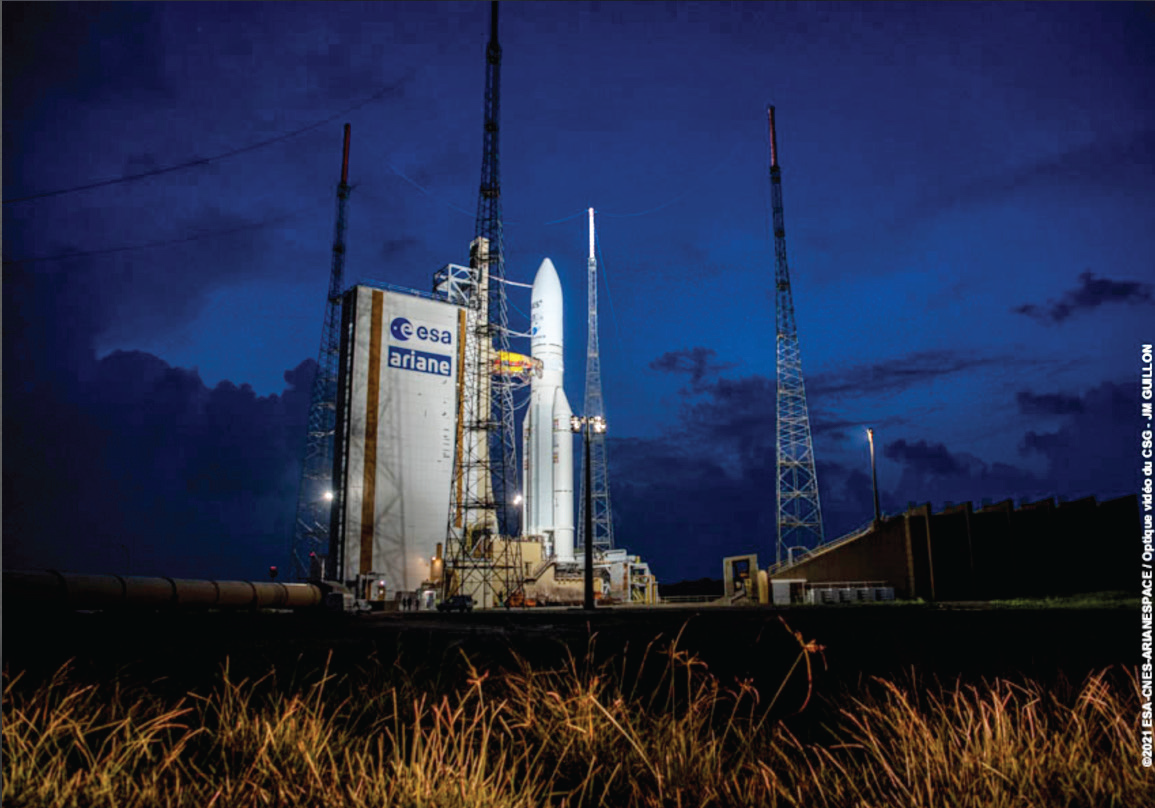 Arianespace preparing to lift the SES-17 satellite to orbit via an Ariane 5 launch vehicle.
---
However, there is a new approach to acquiring commercial satellite services that is rapidly gaining traction across the government — a movement toward satellite managed services — that promises to bring more innovative, more affordable satellite solutions to government users. As the government begins to shift from leased capacity to this new "Satellite as a Service" approach to satellite acquisition, commercial satellite providers are working to introduce exciting new technologies that can deliver the added resiliency, scalability, and flexibility needed to meet the demands of government users.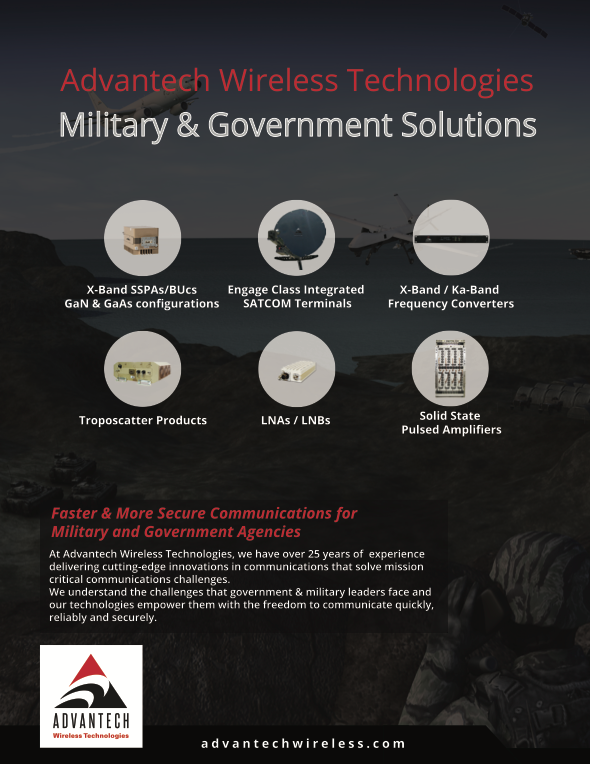 One of these providers — SES Government Solutions (SES GS)— has invested heavily into new systems and satellites that will enable the company to deliver high-throughput satellite connectivity to government users from multiple orbits, ensuring that its satellite service offering will be capable of meeting even the most bandwidth-hungry missions that absolutely demand assurance and resiliency.
A cornerstone in the company's plan to offer multi-orbit connectivity to government users as a service is the recently-launched SES-17 satellite, a revolutionary High-Throughput Satellite (HTS) that was sent into orbit in October of last year.
To learn more about the SES-17 satellite, why the company refers to it as a satellite that was "built for managed services," and what makes satellite managed services so attractive to the United States government and military, Amit Katti and Rashid Neighbors offered their insights.
SES-17 was launched in late October, but that doesn't necessarily mean that it's in use already, correct? What is the current status of the SES-17 satellite, and when is it expected to go into service?
Amit Katti:
SES-17 was successfully launched onboard an Ariane 5 launcher operated by Arianespace from a spaceport in Kourou, French Guiana on October 23, 2021.
Carolyn Cuppernull:
SES-17 is going through on-orbit testing for optimal performance, with the goal to commence services on June 15, 2022 — anticipate that SES-17 will commence service in about four months.
Recently, when SES has talked about the exciting new technologies that it's implementing in its spacecraft and ground segment, the company is touting its upcoming O3b mPOWER MEO satellite solution. Is SES-17 a part of that? If not, what is the difference?
---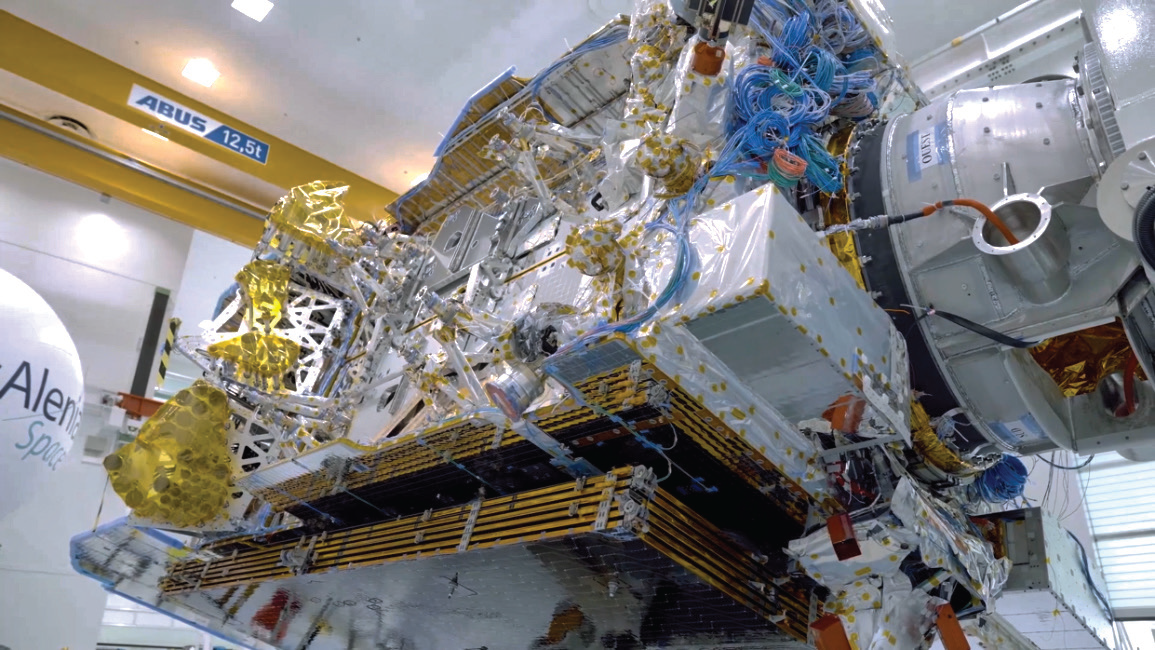 ---
Rashid Neighbors:
SES' O3b mPOWER service is a low-latency, high throughput satellite service offering that is anticipated to launch in Q1 of 2022. That service uses HTS at an orbit closer to Earth — at MEO — to deliver incredibly high throughputs at extremely low latency. While SES-17 is an HTS, much like the satellites that power the O3b mPOWER service, it will operate in GEO. There are many reasons why a government agency or military organization would want to use a commercial satellite service delivered from GEO. Depending on the mission and the use case, a GEO satellite solution with a larger coverage area may be ideal. Or the data being transferred via the satellite may not suffer from slightly higher latency — such as voice data. Ultimately, our intent is to provide the U.S. Government with highly resilient, multi-orbit hybrid satellite solutions. While the spacecraft technology in SES-17 and the O3b mPOWER satellites is fundamentally different, the ground system will be integrated through a centralized system called ARC. This allows our government customers to focus on their mission and applications and let SES GS worry about how the transport works.
You mentioned a system called ARC. What is that specifically, and what does it do?
Amit Katti: ARC functions like the motherboard for a computer. It basically creates a common interface for different processing units. With ARC, we can coordinate mission assurance across different technologies and orbits. We can also manage the space and ground segment resources, together, for our U.S. government and military customers.
In past conversations, you referred to SES-17 as a satellite built for managed services. How is a satellite managed service different from how the government and military have traditionally acquired satellite capacity? Why would the government and military want to make a move towards managed services?
Carolyn Cuppernull:
Typically, the government has worked with multiple commercial satellite service providers to lease or purchase wholesale bandwidth that it then distributes to its users, as needed. Ultimately, this system of purchasing capacity on the spot market was expensive for the government and limited its ability to leverage new technologies being leveraged by the commercial satellite industry. A recent trend that we're seeing in the government and military is a movement toward a managed service model. In this model, everything that is necessary for an end-to-end satellite network is delivered as a service. The satellite capacity, the ground hardware — including terminals and antennas — are all included in the service.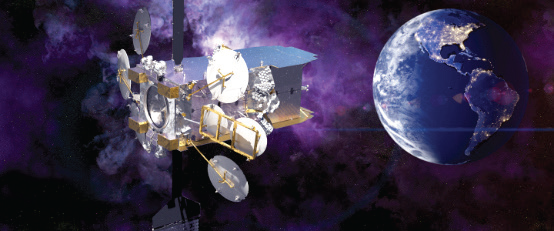 Artistic rendition of the SES-17 satellite on-orbit.
Rashid Neighbors:
With a managed service model for satellite services, the government would always have the latest commercial technologies and solutions available to them. With systems like ARC in place, they'll also have the added resiliency and capability of being able to leverage a multi- orbit constellation. This means they would have access to low-latency, high-throughput connectivity from MEO, as well as wideband high- throughput connectivity from GEO, and they would be able to seamlessly switch between those resources based on their mission requirements. The government and military rarely operate in static conditions. The environment changes, the mission shifts and evolves. Having a satellite managed service that gives them access to the latest and greatest technologies, as well as a multi-orbit satellite constellation ensures that they'll always have the communications and connectivity they need to accomplish their mission – even if mission parameters or requirements change. The technologies in SES-17, and the development of the ARC system, make this satellite a natural fit for the "Satellite as a Service" model, as it enables us to listen to the government's and military's requirements, and tailor a multi- orbit satellite solution that meets their needs and helps them accomplish their mission.
What is the coverage area of SES-17? Where will the government and military be able to leverage the services of this satellite, in particular?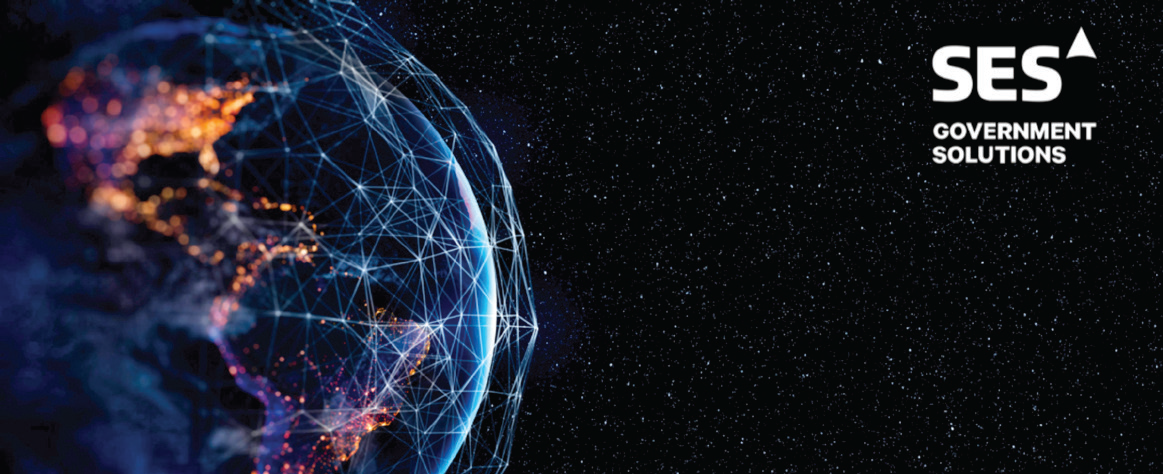 Amit Katti:
SES-17 will service the majority of North and South America. The satellite will also provide coverage to an area that is of incredible importance to the U.S. Department of Defense (DoD), delivering services to parts of the Arctic Circle. Coverage will extend east into Africa, and cover a large part of Europe, as well. SES-17 also offers coverage over much of the Atlantic Ocean, delivering seamless connectivity for maritime and air travel between the Americas and Europe.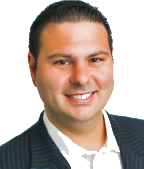 To learn more about SES-17 and its potential to enable multi-orbit satellite managed services to the government and military, select this direct link...
Author Ryan Schradin is the Executive Editor of Government Satellite Report.
This article was first published on GovSat and is republished in MilsatMagazine with the publication's and SES GS' permission.
---