Gordon has responsibility for the strategic positioning and development of Inmarsat's future Ka-band business in the Government and Military sectors in the U.K., Europe, Middle East, Africa and Asia Pacific.
During a successful early career in the U.K. Royal Air Force as a Communications Electronics Engineering Officer, Gordon had responsibility for the management and development of military voice and data communications from HF through to SHF, including a two year tour as the Commanding Officer of the NATO SATCOM Ground Terminal and Network Control Centre in the U.K. Gordon then spent three years in the field of telecoms regulatory affairs, representing the interests of U.K. telecom companies in Europe with European Commission and CEPT working groups.
In 1995, Gordon moved to Serco, the global support services company, in which he held a number of senior Government-focused business development and operations appointments over an eight year period. These positions included two years as Operations Director for Serco Aerospace and four years in the Middle East as Director of Business Development. In 2004 Gordon transferred to a venture capital company that he set up and ran a technology start-up business, before moving to Inmarsat at the end of 2006. Here he was responsible for the business development of Inmarsat's L-band services in the Government and Military sectors until mid 2011, when took up his current appointment with the GX program.
MilsatMagazine (MSM)
Mr. McMillan, could you tell our readers about your present role with Inmarsat?
Gordon McMillan
I am responsible for the strategic positioning and development of Inmarsat's future Ka-Band business in the Government and Military sectors in the U.K., Europe, Middle East, Africa and Asia-Pacific.
MSM
Given your military and civilian career backgrounds, how has the former assisted with the latter?
Gordon McMillan
During my relatively short eight-year military service as a communications specialist, I was exposed to a huge variety of operational scenarios for Air Force, Navy and Army communications and information systems' requirements, including international coalition operations with NATO, and defence intelligence.
This experience enabled me to fully appreciate the critical role that communications plays in the success of any military operation. This insight, when combined with a number of years' experience of running civilian support operations for military customers in the U.K., Europe and Middle East, positioned me very well for my roles at Inmarsat.
MSM
Why did you decide to join Inmarsat?
Gordon McMillan
Inmarsat fulfills a critical role in supporting government, military, peace-keeping, disaster-relief and aid operations on a global scale. The company has invested significantly over the last 15 to 20 years to ensure that it has the most up-to-date and sophisticated technology in space and on the ground to support its customers. This strategy continues with the development and launch of Global Xpress, positioning Inmarsat as a clear leader in the field of mobile satellite communication services. With a strong financial position, a world-class team, and a forward-looking can-do culture, Inmarsat represented a great opportunity.
MSM
Given that the Asia-Pacific (APAC) region represents huge market potential for the Company, would you please explain to our readers what Inmarsat's presence is within this area? How does Global Xpress fit into your company's overall planning for this segment?
Gordon McMillan
The APAC region is hugely important for Inmarsat and the company has had a presence in the region for many years. We work through local distributors and directly with some of our key customers across governments in Asia to provide essential communications services for both military and civil government use. Inmarsat's local partners provide a range of specialists' knowledge and solutions in-region; working together we can develop services and applications to satisfy the specific regional demands.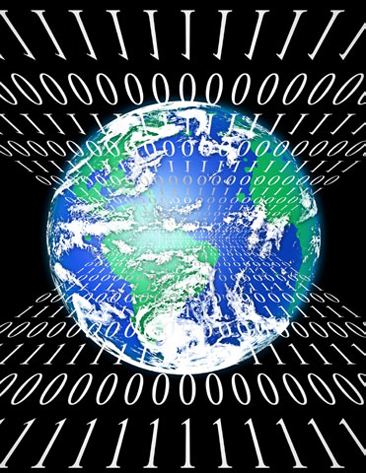 Militaries in the region are looking to upgrade their systems, develop their roles in region and internationally, and therefore require interoperability as they move to take on these more demanding roles.
Inmarsat has established a large office based in Singapore to service the Asia Pacific region and its key role is to help develop the business and support our local partners: and, in turn, enable them to provide support to those customers we serve already, introduce new services and applications and help to migrate clients to newer service offerings as older services decline and close down.
In terms of positioning, Global Xpress will be a significant differentiator for the company in the APAC region from 2014 onwards, bringing additional coverage, significantly greater bandwidth and flexibility, and also enhanced resilience with the integrated combination of Ka-band and L-band services. All of these features will add value to our offering to commercial maritime, land enterprise and energy, and government/military customers in the APAC region, all of whom are familiar with Inmarsat's current reliable, high-quality and flexible mobile satellite services.
MSM
What market segments do you believe are the most promising for your Company?
Gordon McMillan
In GX we see tremendous potential in the maritime and, in particular, the military market segments, among others. The global military communications market is estimated to be worth $9 billion by 2018. Increasing adoption of commercial satellite communication systems by government and military users, coupled with exponential demand for greater bandwidth, presents excellent opportunities for commercial satellite providers.
The impact of this is that in the future, fewer dedicated military satellite communications systems will be launched, and military forces will need to augment military systems with greater use of commercial satellite communications networks. As military budgets come under increasing pressure, the commercial satellite industry fulfills an increasingly greater proportion of the communications needs of government and military customers.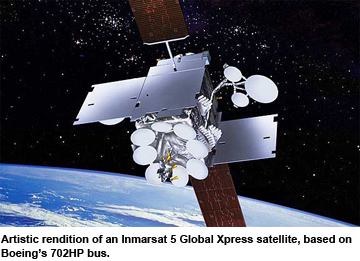 MSM
What do you see as among the most formidable business challenges for Inmarsat to surmount?
Gordon McMillan
A key strategy of Inmarsat when dealing with the challenges of expanding into new territories is to work closely with local partners who understand the culture, approach and expectations of local customers, along with the regulatory framework of the country. Inmarsat is excited at the prospect of growing its business in all market regions, as the many opportunities make it well worth overcoming the challenges.
MSM
Where do you see the opportunities for growth?
Gordon McMillan
We believe that machine-to-machine (M2M) communications is poised for a huge growth in demand. Experts predict that the number of M2M connections is projected to grow by over a billion in less than a decade. China is expected to account for 40 percent of M2M connections in the utilities sector, and overall, the M2M sector presents significant opportunities in this region for us.
MSM
Given ongoing as well as new concentrations into the APAC region, how do you believe the APAC satellite market will impact global, as well as your own company's, business opportunities?

Gordon McMillan
It has been said by many commentators that this is the Asian century. Satellite communications is a global business, and the growth in economic strength of many countries within the APAC region presents a great opportunity for Inmarsat to work closely with local partners to grow their businesses alongside ours, supporting the mission-critical requirements of our customers.
For further information regarding Inmarsat's Global Xpress offering,
access the Company's dedicated website