AvL Technologies
Is 2020 over yet? From a business perspective, 2020 has been a reasonably good year. From a personal perspective, it's been a year of unknowns, sweeping changes and never-ending uncertainty.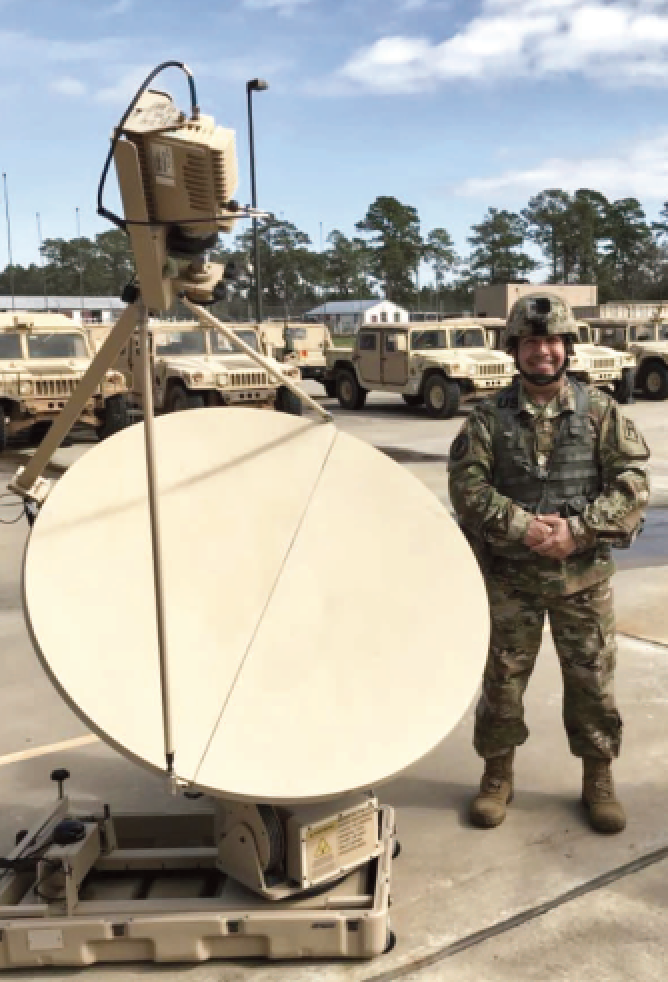 Many of us were attending the Washington, DC, satellite trade show when the Covid-19 pandemic was declared and large-scale events came to a grinding halt. The show ended a day early and left exhibitors scrambling; however, we figured things out. We packed our antennas and shipped them back to North Carolina and then flew back to the comany headquarters to determine how to operate in the "new normal."
AvL Technologies has remained open during Covid — the company is a recognized member of the Defense Industrial Base (DIB), which is a part of the Critical Infrastructure Sector, as determined by the Department of Homeland Security (DHS). As a member of the DIB, AvL Technologies is exempted from mandatory closures brought on by the pandemic. Manufacturing production has continued throughout the crisis and AvL has maintained the firm'scommitments to our clients.
Though we remained open, many things changed. First and foremost, our operations were dramatically altered to ensure the health and safety of all employees. Some personnel began working remotely and employees who work in our production facilities started observing strict safety measures that included wearing face covers, frequent handwashing, maintaining six-foot distances from each other at all times, frequent sanitizing of shared equipment and holding meetings via phone calls or outside with distancing.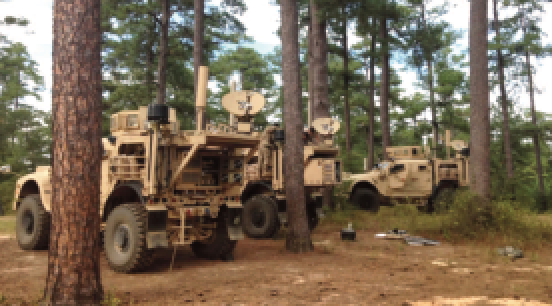 This was our new normal — the company remained efficient and productive thanks to the collective, positive attitudes of the firm's employees and their commitment to keeping themselves and others safe.
AvL's growth continued during 2020, though it slowed a bit. By the end of the year, the company had grown to 260 employees and this growth was reflected in new engineering capabilities, new prototyping capabilities, a new program management team, expansion of the information technology team, expansion of the electrical systems team, and expansion of the customer service team, to include a depot for a key customer.
We added two executives to the leadership team — Larry Watts, VP of Programs who's developing and building a strong Program Management office with a focus on customer satisfaction, and Dr. Hamad Alsawaha, Senior Antenna Systems Engineer, who is leading AvL's design and development efforts on many antenna products, including electronically steerable array (ESA) antennas.
AvL's continued growth sparked the need for additional information technologies expertise and we added David Cox, a network engineer, and Andrew Cartwright, a cyber security specialist.
We were excited and proud to complete the new 2.5m Model 2510 ruggedized, low-PIM (passive intermodulation) and high-wind operations trailer-mount antenna. The antenna supports Ku-, Ka- and X-band and is certified Low-PIM (multi-carrier) for X-band at 2 x 200 Watts.
The antenna's many certifications include MIL-STD-461 CE102 Conducted Emissions Compliance, MIL-STD-461 RE102 Radiated Emissions Compliance, MIL-STD-461 RS103 Radiated Susceptibility Compliance, IEC 61000-4-2, Part 4.2, Test Level 4 Electrostatic Discharge compliance, MIL-STD-810G Compliance, Munson Road Tested, Intelsat IESS Type Approved, and ARSTRAT Compliance.
---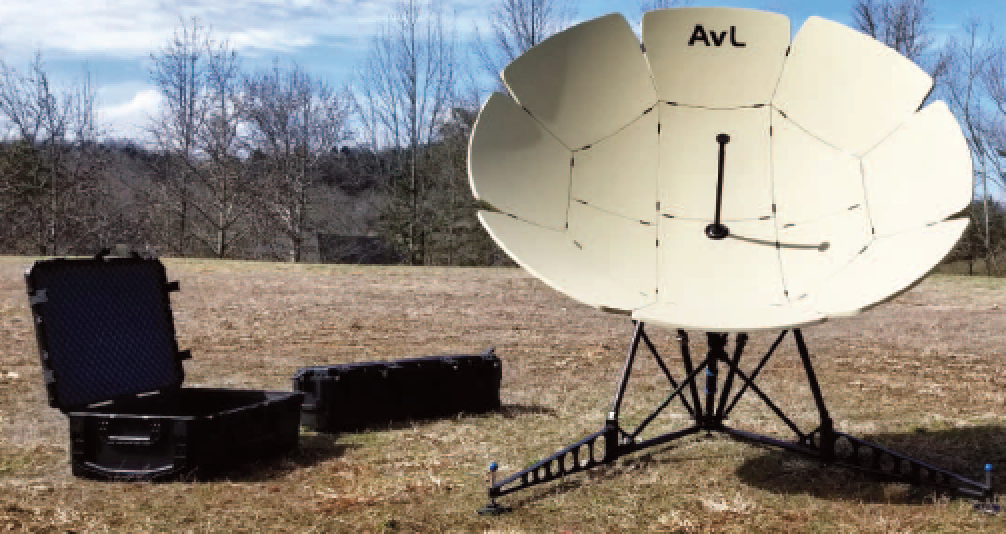 AvL Technologies' Model 2015 2.4 meter axisymmetric antennna.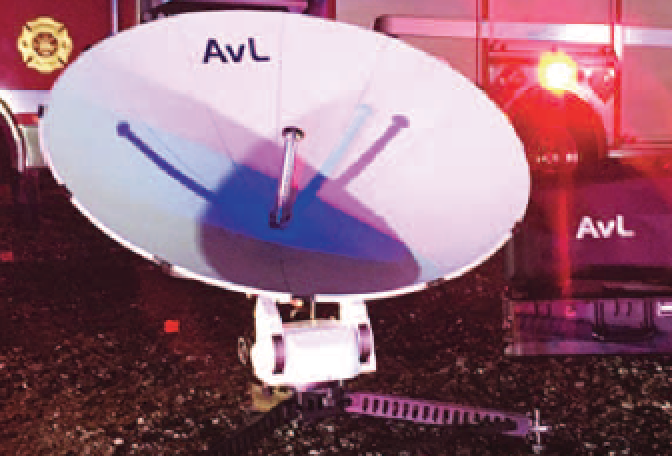 AvL Technologies' updated 1.3 meter Flexible Integrated Terminal.
---
Under an accelerated customer schedule, AvL completed this antenna with a full spectrum of enhanced, certified military communications capabilities that are additionally certified to support mission requirements designated for the most challenging and hostile environments. These capabilities can be provided ala carte, tailored to unique customer needs.
We also rolled out several new products during the DC show, including AvL's new Model 2015, 2.4m axi-symmetric antenna that is ultra-lightweight and packs into two lightweight cases plus RF kits. The 14 piece carbon fiber reflector is designed to operate in X-, Ku- and Ka-band, with new quick-change feeds and RF kits. The antenna is modular and flexible with numerous RF equipment options, and it supports RF or modem peaking.
This manual operation antenna functions on an aluminum space frame, which enables quick set-up and pack-up. Once the antenna is set-up, a simple, user interface computer assisted pointing assist tool is available for satellite acquisition.
The updated 1.35m Flexible Integrated Terminal (FIT) received ARSTRAT certification this year and offers a small package with big gain. This flexible, user-defined terminal platform has a 12-petal reflector and an integral tripod for a small pack-up in two IATA-compliant checkable cases. This antenna can be operated manually or upgraded to motorized operation with auto-acquisition. The terminals operate in X-, Ku- and Ka-band with new bayonet-style feeds and feed kits for quick RF changes. The terminals have a built-in receiver, are scalable with 75cm, 98cm and 1.35m reflectors, and flexible with modem, BUC and LNB options.
This new, ruggedized, 1.35m FIT platform was developed at the request of several customers looking for high wind auto-acquisition applications. This terminal has a rugged positioner paired with a high-stiffness 6-petal reflector and reinforced tripod. This terminal can be delivered in a compact, IATA-compliant, two case pack-up, and can be assembled by one person in five minutes. The terminal operates manually or with auto-acquire in X-, Ku- or Ka-band and is designed to operate in strong winds without additional wind stiffening. It offers a new bayonet-style feed mount, quick-change RF kits, an optional terminal control module with a spectrum display, BUC and LNB options, and RF or modem peaking.
The motorized auto-acquire models operate with the AvL AAQ antenna controller, which has an optional module with a spectrum display. Manually operated terminals point with new manual point computer assisted user interface.
The new 1.2m 1030-T is a new take on an antenna AvL has been producing for many years. This ruggedized terminal operates on a lightweight one-piece tripod that easily unfolds and anchors for a quick set-up. Once the tripod is in place the positioner attaches quickly with hooks and locks, and the positioner includes and I/O panel with connectors.
---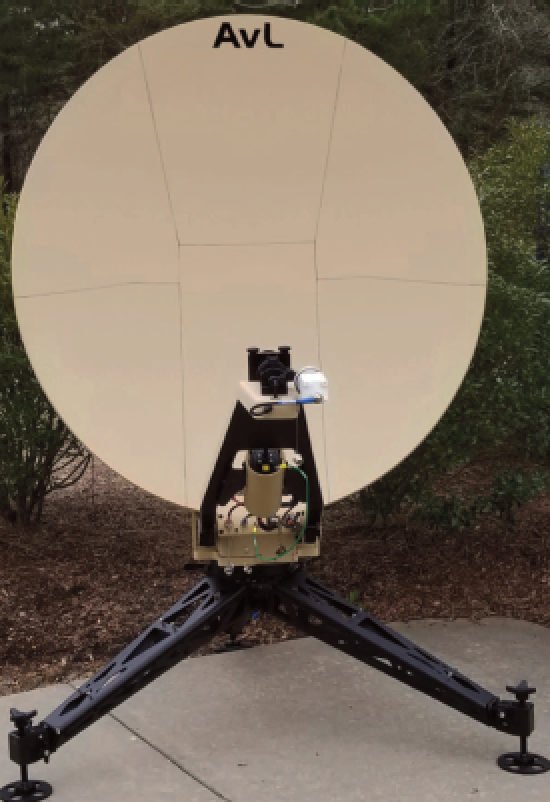 AvL Technologies' 1.2 meter 1030T ruggedized terminal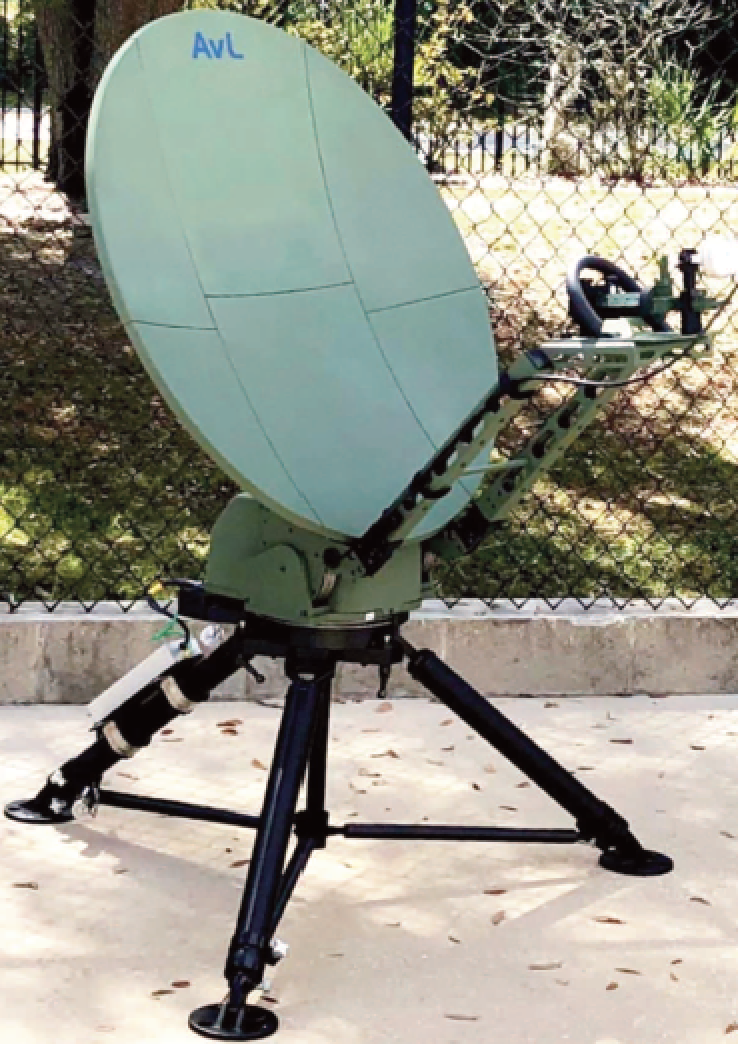 AvL Technologies' 85CM 830T Flyaway antrenna.
---
The offset 1.2m reflector flexible removes from the positioner to enable a compact pack-up as the antenna packs into two IATA-compliant airline checkable cases. This antenna is used by FirstNet civil emergency management agencies at both federal and local levels to support emergency communications.
AvL's 85cm 830-T FlyAway is a rugged, yet lightweight, antenna designed for rigorous use by military operators. The antenna packs into two, IATA-compliant airline checkable cases and can be assembled by one person in five minutes. The antenna is configurable with multiple modem, BUC and LNB options.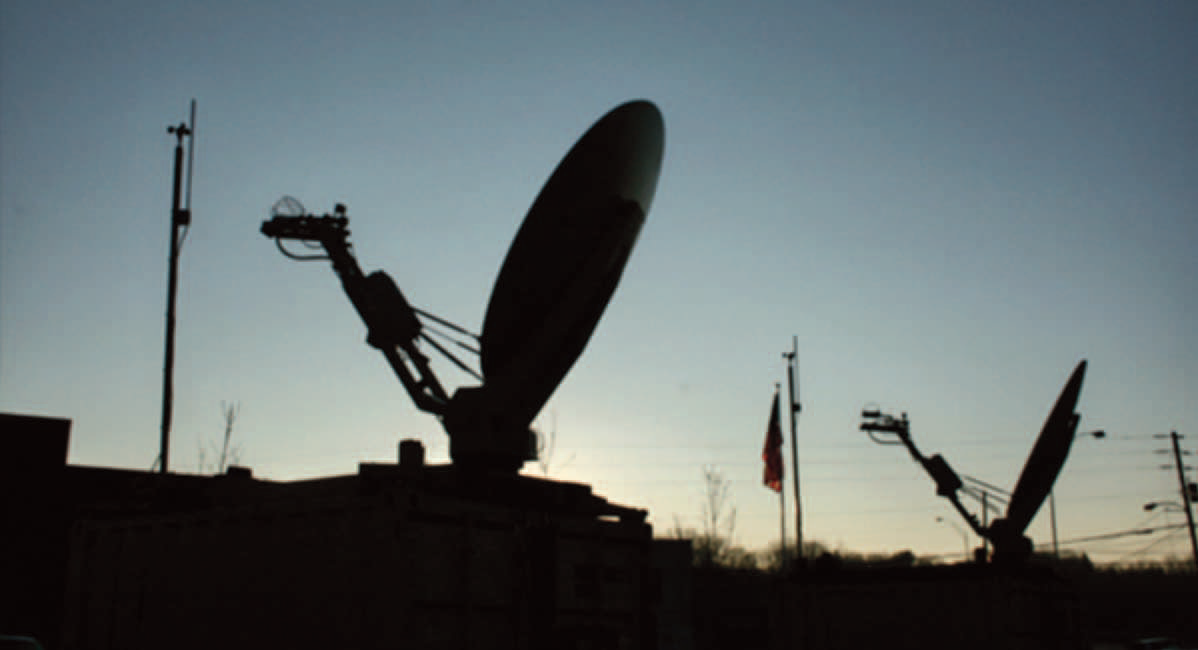 Considering the immense changes and challenges we've all faced in 2020, AvL has remained as rugged and reliable as its products. We were excited to continue growing during 2020 and add important team members and capabilities.
Our engineers immersed themselves in product development and enabled the launch of many great new antennas. We're proud to be a member of the DIB — now more than ever —– and a valued supplier to the U.S. Department of Defense (DoD).
Tough 2020 has been a year of challenges, everyone at AvL is looking forward to 2021 and the return to face-to-face meetings and events, and we anticipate spending time with our valued customers.
AvL's new product and new technology roadmaps for the next few years include several tactical LEO/MEO tracking terminals, fully electronically steered array antennas and numerous small yet rugged flyaway antennas now going through ARSTRAT certifications.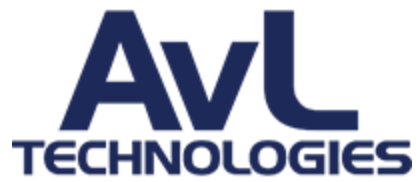 We don't expect 2021 to be without challenges, but the AvL team is committed to supplying our customers with much needed and high-quality SATCOM products.
www.avltech.com/
Author Krystal Dredge is the Marketing Director for AvL Technologies
---
Cobham SATCOM
2020 will be remembered as a time of momentous change and acceleration in satellite communications. The impact of COVID-19 generating an unprecedented demand for high performing bandwidth, both on land and out at sea, with businesses forced to digitalize operations and people seeking new means of communications to connect with loved ones amidst global lockdowns.
The rocketing demand has in turn increased the urgency of those at the forefront of the space race — with thousands of satellites being designed and launched this year to enable the new mega constellations to come online in 2022 and 2023.
Likewise, the COVID-19 pandemic has highlighted societies' ability to adapt at a remarkable pace. The prospect of decarbonizing global infrastructures, in line with impending environmental regulation, appearing to be less of a concept and more of a reality.
---


Cobham SATCOM land mobile comms solutions.
---
With this in mind, and with climate change being acknowledged as a priority by authorities globally, sustainability is increasingly at the forefront of business decisions and viewed as a critical element in ensuring the longevity of supplier and manufacturer operations.
This year's social, political and environmental climate has impacted the requirements of hard-pressed governments, as they prioritize the most affordable, sustainable and futureproof connectivity solutions for their militaries. More specifically, we have seen an increase from governments' in regard to the current and future expectations of connectivity solutions.
With many expressing the desire to be able to easily roam between LEO, MEO and GEO networks once mega constellations come online, to enable uninterrupted communications across military operations, among other things. Our team has anticipated such evolutions in the market and risen to the challenge of meeting our user's needs through the continued development of our industry-leading tracking antennas and radome technology.
Staying Ahead of an Evolving Market
With demand for high performing connectivity soaring, and the satellite communications' industry evolving at an unprecedented pace, 2020 has been one of our strongest years in terms of growth. This is in part due to the capabilities of our industry leading tracking antennas.
More than 40 years of development, design, and testing in the world's harshest environments, has resulted in our tracking antenna technology being the first choice for those in defence and government. This is due to them being not only the most affordable and cost effective in the market, but because our tracking antennas are compatible with new mega constellations; allowing almost instant access to new networks as soon as they come online. Therefore, it is increasingly vital that governments looking to futureproof operations are able to invest in tracking antennas that are compatible with future constellations and last the lifespan of satellites.
---


Cobham SATCOM maritime comms solutions.
---
By way of one of our additional successes this year, and relating to this year's market trends, we have seen the military increasingly look to integrate the current LEO network into their architecture. We are, therefore, continuing to deploy antennas to military bases that enable and utilize existing LEO networks and provide first responders with reliable mission critical connectivity in rural areas.
More specifically, we have found the ease of installing our ground terminals, unique to Cobham SATCOM, and the minimal number of personnel required to facilitate installation, to be of particular value this year, with COVID-19 rules restricting the physical contact of groups of people.
The Importance of Going Green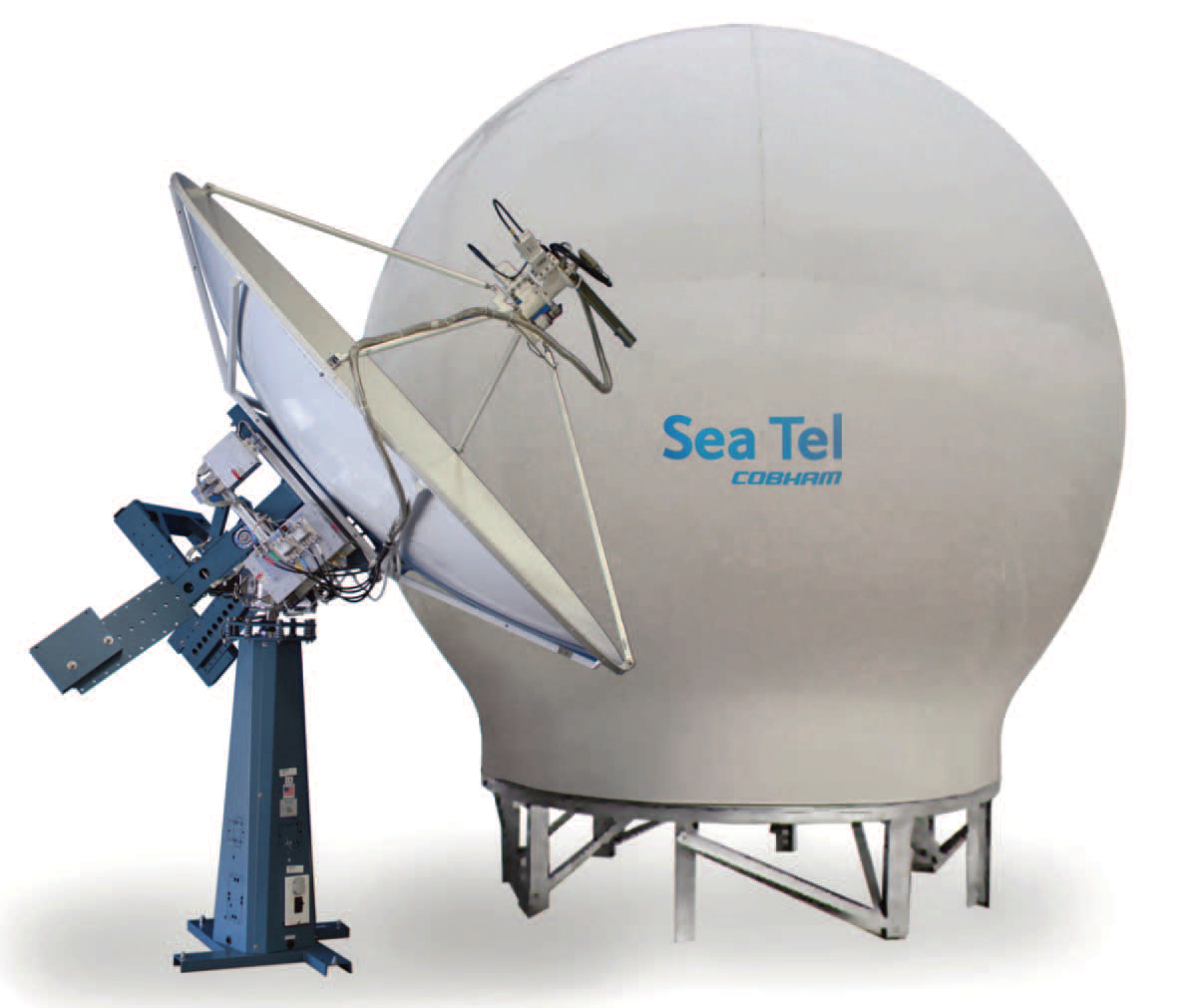 The Sea Tel ST94 is Cobham SATCOM's next generation 2.4m (94") TVatSea™ system. The reflector, radome design, RF components and the pedestal are based on our well proven 9497B system.
At Cobham SATCOM, we pride ourselves on developing the most sustainable connectivity solutions that help facilitate green initiatives. In light of impending environmental regulations, we have seen an increase in enquiries for futureproof, reliable and energy efficient connectivity solutions.
One of our successes for this year has been the ability to meet our user's requests for energy efficient technology, with the continued deployment of our market leading radome technology.
While protecting the tracking antenna, the radome reduces the huge amounts of energy typically used by similar size antennas not under a radome that include large motors to hold the antenna in place and maintain connectivity when operating in volatile weather conditions.
The radome enables market leading power savings of up to 90 percent, increasing energy efficiencies and reducing costs for hard pressed governments. Likewise, the radome increases the reliability and longevity of the tracking antenna, and expensive amplifier electronics, which is essential for military personnel operating in remote locations across the globe.
As sustainability is prioritized across all operations, by the government and military, we see reliability and longevity as fundamental considerations in driving purchase decisions over the next decade by the government and military.
With this in mind, we aim to take our technology to the next level, through continuing to work closely with proprietors and by further developing the materials used in our systems.
---

---
2021 and Beyond
In terms of further developments, we are anticipating some exciting announcements for 2021. We are very far in the development of advanced flat panel technology, which will be implemented in multiple bands, enabling both LEO and GEO network connectivity to provide even higher performing bandwidth.
The flat panel hybrid antenna will require low power consumption to operate, making it both cost effective and energy efficient. We look forward to being able to share more on this exciting technology - watch this space and please reach out if this has your specific interest.
Looking to the Future
Whether it be on land or out at sea, ensuring our users are supported wherever they are in the world, and receiving the highest levels of connectivity in all conditions, is at the heart of our operations. We know that access to rapid and reliable connectivity can be the difference between life and death on mission critical projects and therefore continue to work alongside governments to enable safer and more sustainable operations for those working in the world's toughest conditions.
Likewise, our teams are busy on the ground, trialing new technologies and working with both new and existing satellite providers to maintain our position as best placed to harness new LEO, MEO and GEO networks.
From tracking antennas to highly developed radomes, we aim to continue this year's trajectory and believe the next two to five years will be pivotal in the evolution of our organization and in satellite communications worldwide.
www.cobhamsatcom.com
Author Kevin McMahon is the Director of Sales, land Tracker Products and Solutions for Cobham SATCOM.
---
EM Solutions
Doubtless, history will record 2020 as the year of Coronavirus, the year in which Covid wreaked havoc on communities, economies and the overall health of the world.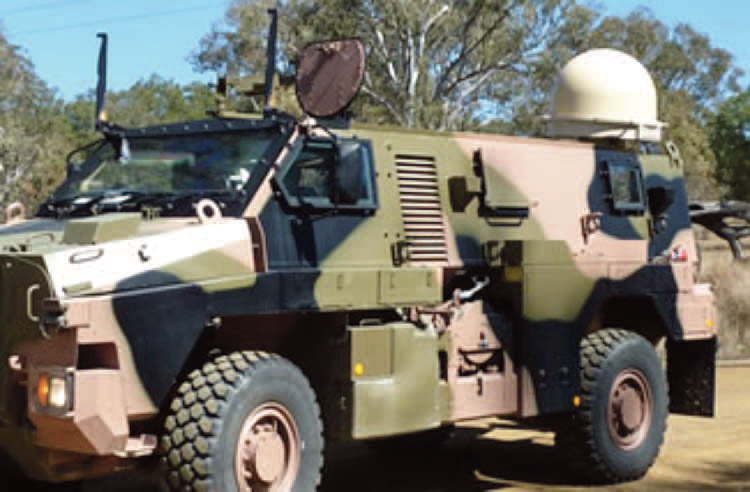 EM Solutions, although fortunate to have a large pipeline of product orders booked at the start of the year, was challenged by the international travel restrictions that began in March. The team had to fall back on the relationship credit they had built up with customers over many years, when freedom to travel was a right that was taken for granted.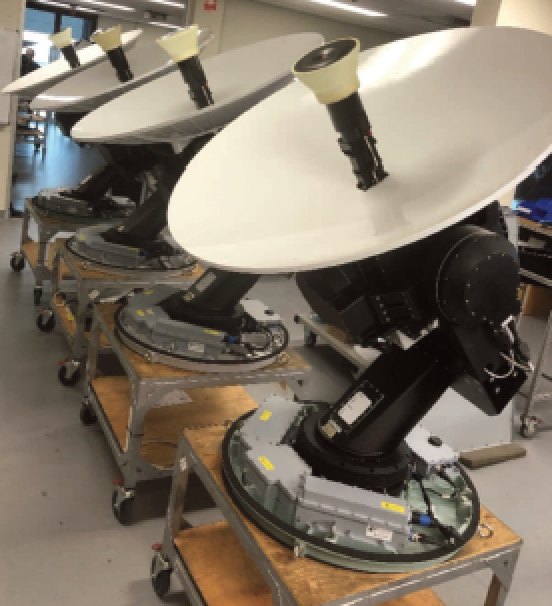 Figure 1. EM Solutions Cobra terminals.
Unable to meet in person, EM Solutions' customers throughout the world continued to trust us to build and deliver quality satellite terminals and subsystems to exacting military specifications.
Trusted relationships and proven commitment have been the keystones that have enabled EM Solutions to not only survive, but once again grow, during the Covid crisis.
EM Solutions' Cobra maritime terminals (Figure 1) continued to underpin the company's growing business. Covering three frequency bands (military Ka-, commercial Ka-, and X-bands), and with superior tracking and pointing capability, these terminals are now on order or in use with six of the world's greatest navies.
These maritime terminals are WGS and Inmarsat GX certified and have been delivered for installation on the Royal Australian Navy's newest Offshore Patrol Vessels, having already proven themselves on their Cape, Supply, and Anzac class vessels.
Others are on their way to some of the leading European navies, as well.
The company also released its new Antenna Diversity System (ADS) (see Figure 2). The ADS enables single-look or dual-look operation to satellites from a pair of ground terminals, by switching between them when the ship or vehicle orientation blocks visibility from one of the pair.
---

---
The ADS is a highly sophisticated system that brings resilience in satellite communications to a new level.
Reaching the final design stage of its new 2 meter Fleet maritime terminal—- already pre-ordered by three navies, for build and delivery in 2021 — was another milestone for the company. This new terminal is unique; it is a full Mil-Spec satellite terminal that simultaneously covers both X-band and the entire (commercial and military) Ka-band spectrum.
---


Figure 2.
---
With features such as optical fiber interconnect and built-in redundancy options, the Fleet terminal will be an exciting new addition to the communications portfolio of many naval customers.
EM Solutions is renowned for its technical expertise and the seamless, vertical integration of its terminals. In 2020, the company continued to develop and deliver its receivers (LNBs) and transmitters (BUCs) to various customer specifications, and with its new broadband Ka-band transceiver, won a several hundred-piece order late in the year for a US manpack terminal.
---

EMS Cobra Terminal.

EMS Taipan Terminal.
---
The frequency coverage and ability to meet demanding WGS specifications made EM Solutions a natural choice for this customer.
Two of EM Solutions' biggest advantages have been its flexibility and innovation and these haven't waned. Innovation occurs by building on the shoulders of giants that have gone before... The real giants in the innovation puzzle are those customers who embrace innovation and are prepared to fund its development. Such customers push the technology envelope and drive innovation by demanding specialized requirements, new features, and performance improvements. As a difficult 2020 draws to a close, EM Solutions salutes its customers — they are the real heroes!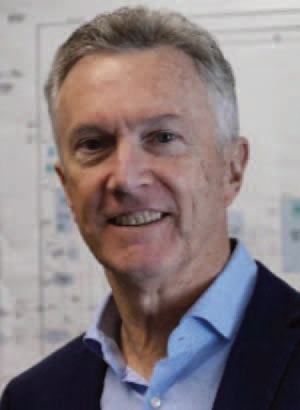 Rowan Gilmore is CEO of EM Solutions, a Brisbane, Australian based technology developer of mobile satellite communications subsystems and terminals. Rowan graduated from the University of Queensland (UQ) and later earned his doctorate in electrical engineering from Washington University in St Louis, Missouri. Since joining EM Solutions in 2011, the company has quadrupled its revenues and won a number of prestigious awards, including the 2016 Brisbane Lord Mayor's Business Award for Innovation and the 2018 Australian CASG Defence SME of Year Award. The company exports over half its products, which are in use by customers including six of the world's leading navies in Australia, North America, and Europe.
---


EMS Taipan 48 Land Terminal.
---
ND SatCom
With the company's in-house R&D, innovation is part of ND SATCOM's DNA. The goals achieved this year include: the SKYWAN 5G Release 2.0, the MFT1500 FLYAWAY, a new HPA product series and new powerful controllers — all highlight the company's drive and dedication to offer the latest technologies.

SKYWAN 5G
SKYWAN 5G Release 2.0
Through its ongoing commitment to innovation and customer satisfaction, ND SATCOM launched a new release of its flagship product, SKYWAN 5G, in November of 2020. This version has been integrated into the new FLYAWAY Terminal MFT 1500 that pushes functional boundaries and features the pioneering ingenuity of Adaptive Coding and Modulation (ACM) for meshed, hub-less networks and also for its new SCPC feature, all using the same SKYWAN modem box. Additional customer-driven product improvements with the new release bring SKYWAN 5G to the next level of usability and reliability.
Multi-Band FLYAWAY Terminal MFT 1500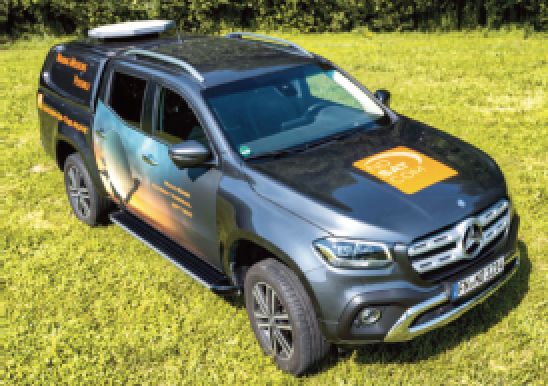 According to the company's goal, "Make Missions Possible," the new Multi-band FLYAWAY Terminal MFT 1500 with integrated SKYWAN 5G technology revolutionizes the market with its unique robust design. The terminal is built to withstand and function in whole gale conditions where the user can "send and receive" during very high wind speeds and in severe storms, thereby surpassing competitive products that are limited to wind speeds of 50 to 70 km/h. This terminal is extremely reliable and ready for immediate action. The FLYAWAY terminal consists of light and durable components that enable easy transport and a long product life.
Of course, there were certain challenges the company faced during development and testing of the FLYAWAY. Based on market analysis and customer needs, the goal was to design and develop a robust, wind-resistant terminal that, despite its robustness, would be light, durable, and easy to transport. This was a big task, one that ND SATCOM's in-house teams met head on and successfully accomplished. The first customers for the unit are impressed by the quality of the MFT1500 and ND SATCOM is proud of this achievement.
4th Gen High Power Amplifier HPA with Touch Screen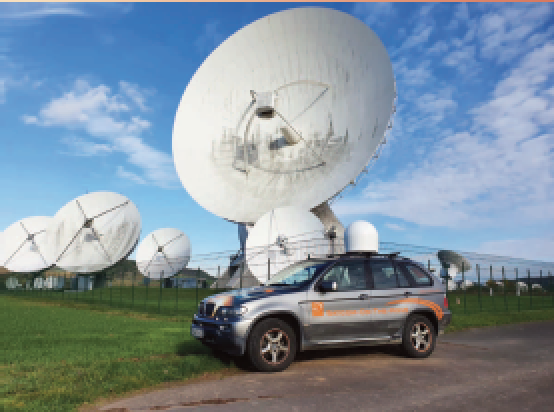 In 2020, the ND SATCOM R&D teams tackled another major activity on the firm's roadmap to business success — the company modified the TWT amplifiers, which have a large customer base. User experience was one major driver; however, technically demanding improvements were also applied to refresh all HPAs with this 4th generation technology, leading to a more competitive TWT amplifier portfolio for the coming years.
In total, ND SATCOM released 40 variants with its many combinations of power classes, RF bands, RF options and chassis types that are for sale now.
Redundant Control Unit RCU 6000
With the new 4th generation of HPAs, ND SATCOM developed, in parallel, a new controller platform. With its large touch screen, the controller platform initially serves to control the precious amplifiers in fixed ground stations (pre-integrated in ND SATCOM waveguide switching systems). Its powerful new processing core will allow ND SATCOM to add more functionality up to M&C applications or to integrate the antenna control functions needed to drive the larger SNG antenna with redundant HPAs.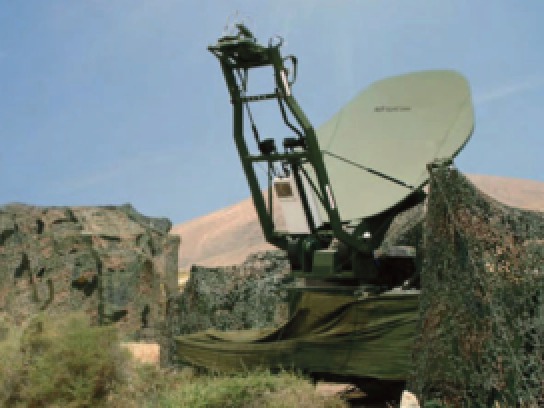 ND SATCOM MILSATCOM mobile terminal.
Many ND SATCOM solution tests used SKYWAN technology to integrate the SATCOM-on-the-Move (SOTM)-enhanced modem with many on-the-move antennas. In mid-2019, the company demonstrated the first SOTM solution to visitors at the company's Factory Event in Immenstaad. This triggered more customer activities with all manner of antennas in 2020.
ND SATCOM transmitted live video from its BMW SOTM reference car on rough roads to military end-users. Another successful project was video surveillance from an airborne camera crew via a SOTM vehicle to a control center. ND SATCOM supported a military customer with its systems expertise and several SOTM reference systems to compare different SOTM solutions. ND SATCOM engineers were proud to help all customers with these various technologies.
Big Accolade for ND SATCOM
In order to adapt to ever-changing market conditions, ND SATCOM launched a brand new identity and logo during 2020. Based on this repositioning, a new image plus brand campaign was developed and disseminated through all relevant touch points: "A NEW DIMENSION IN SATELLITE COMMUNICATION." The campaign idea was staged in a unique way: those who dive into space is the striking, key visual for all campaigns.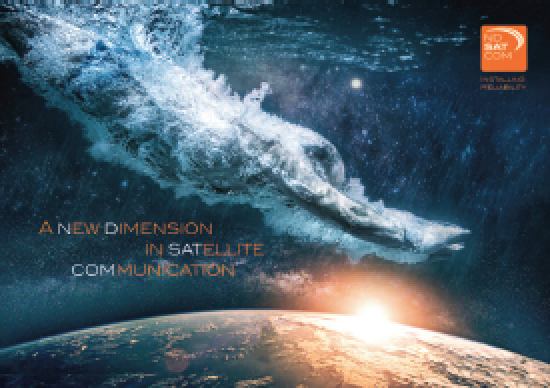 SATCOM-on-the-Move SOTM Tests + Demos
This award is a reflection of how well ND SATCOM's brand strategy has been received by its customers and partners, as well as the entire industry. The company's new brand identity and logo better reflect ND SATCOM's market-leading position and clearly demonstrate its promise to its global customers to provide total reliability and trustworthiness throughout any product's lifecycle.
The Way Out of this Crisis — ND SATCOM's Expectations for 2021
ND SATCOM is in the fortunate position of being able to continue its business during this unprecedented global crisis and the firm's outlook is positive for the future. For example, ND SATCOM teams are currently working hard toward a highly-anticipated product launch for the military sector.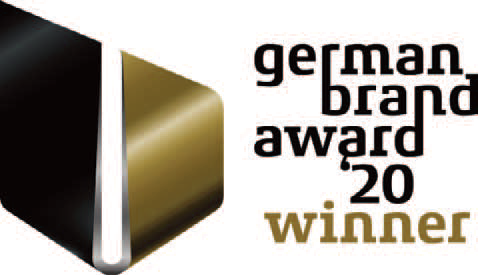 The company will continue to give priority to the health of its employees and their safe working conditions. The firm's flexible workplace adaptations during this period have taught the company that it is on the correct digitalization path.
ND SATCOM will invest more in new technologies in the near future to ensure seamless interaction with all of the firm's stakeholders, regardless of their location or circumstance.
The number of deals being made with ND SATCOM are increasing again. This is not necessarily back to what the order queue was before Covid-19 — organic growth is still being sought. ND SATCOM expects business to pick up again based on the company's specific, target markets and with the deals that have already closed, certainly a positive trend to follow.
www.ndsatcom.com
---