For too many years, there has not been a major push toward improving the mobility and flexibility of the Sensitive Compartmented Information Facility (SCIF). This runs contrary to other segments of the construction industry, within which you can quickly expand and/or relocate and/or reconfigure modular units as needed. If we can quickly expand and even relocate offices, public-school classrooms, medical facilities and restaurants, then why can't we do the same with SCIF?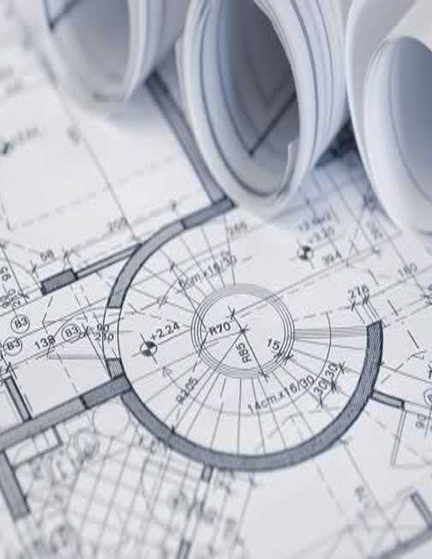 Previously, if a government agency operating a SCIF concluded that the structure is no longer large enough to accommodate increasing demands and personnel, that agency traditionally couldn't easily and rapidly expand it.
Fortunately, these limitations are now being addressed.
First, a thumbnail summary of what a SCIF is: It's an enclosed structure within a building that's used to process
Sensitive Compartmented Information
(
SCI
). Access is limited, and all activity and conversations inside relating to this classified information is restricted from any public disclosure. Government organizations use SCIFs to protect such information and communications—including satellite communications—for Department of Defense (
DoD
) bases,
Department of Homeland Security
locations and even within the U.S. Capitol itself when members of Congress meet for top-level, secret briefings.
SCIFs typically require significant demolition and bottom-up re-construction of areas requiring this level of security accreditation. Additional security features must be integrated into the construction including specialty materials and extensive security hardening of the perimeter. As for size, they can be as small as a walk-in closet, or constitute an entire facility comprised of hundreds of thousands of square feet. Regardless, SCIFs securely allow the U.S. Intelligence Community, DoD and defense contractors to support the most critical warfare and Intelligence missions.
For SCIFs, speed and flexibility of deployment have emerged as top priorities. Defense contractors use SCIFs to meet the security requirements of federal and DoD customers. However, as companies evolve, they often outgrow their leased spaces.
Currently, SCIF modifications into leased facilities are borne entirely by the federal contractor. Vacating traditional SCIF space translates to sunk costs of hundreds of thousands of dollars or more. One of the prime advantages offered by a more readily expandable and/or relocatable SCIF solution is the ability to retain capital investment through multiple moves, while re-configuring or re-sizing the SCIF to each unique environment.
Within the next several years, industry will transition to permanent-panel solutions that can get installed, broken down, relocated, and re-installed within a few days. This isn't part of some wish list—it's happening right now. Agencies and contractors no longer have to go through endless procurement/permit-approval steps to expand a SCIF or move it from one office/building to another. Pre-approved panel parts will sit in a
secure storage area
(
SSA
) warehouse and are instantly available for set-up and deployment.
Even better, these mobile constructions will readily adapt to each agency's specific requirements for a more customized fit. This circumvents what has proven to be an often dragged-out, painful process due to the many distinct directives of multiple government offices.
Anyone in the industry is familiar with that drill: After you thought you satisfied every single standard, an accreditor would come back and say you overlooked an agency-specific detail, and add, "Work on it and we will come back in 30 to 60 days."
That's a lot of downtime. The re-deployable version of the SCIF will adjust nimbly to the unique "must haves" of each customer.
This is going to improve the way we serve our Intelligence and warfighting operations, thereby becoming the era of asymmetrical combat. These SCIFs will enhance communications with commanders in the field who can pack up and relocate as the mission dictates. Intelligence, after all, ages by the hour, if not by the minute.
Today, when discussing projects with customers who are working out of traditional SCIFs about what's happening in this space, their eyes grow wide with the possibilities.
Within today's fast-paced contracting environment, there is a solution that can offer them a turn-key SCIF—faster than conventional construction, more dynamic, and scalable than a traditional drywall installation­—and even allowing for the opportunity to lease or rent a solution.

The greatest benefit is that, no matter how quickly your company outgrows its SCIF space, you can pack it all up and take it wherever you're going.
About the author
Robert Turner is Vice President of Business Development and Contract Compliance at MTN Government Services.
* * * * * * * * *
The Redeployable Secure Operations Center (RSOC)
MTN Government Services' RSOC represents this next generation of SCIF deployment. It can be flat packed, palletized and drop-shipped into any environment and assembled within days with just a couple installers. It can be broken down, shipped and rebuilt/redeployed multiple times with no degradation – resulting in indefinite, residual ROI.
It can be shipped bandwidth-ready – able to connect and integrate into a secure network of VSAT satellites with more than 36 active beams, ten teleport gateways and 14 points of presence strategically located throughout the world.
Specific features include:
•  Security standards. RSOC has been designed based upon Intelligence Community Directive (ICD) 705, the highest possible security standard used by the U.S. government. Services include accreditation assistance, security documentation construction, site surveys, and system integration into existing facilities and solutions

•  Construction/sound proofing. RSOC's modular panels are four inches thick, and welded with inner and outer electro-galvanized steel with high-density insulation to establish state-of-art sound proofing. In addition, there are unique sound masking device technologies and RF Shielding capabilities. Power, data and voice connections pass securely through a common point of entry and power connectivity is available for CONUS, OCONUS and MIL-Spec connections

•  Other features. LED lighting, power and HVAC, LKM7000 lockset with CD X09 and UL 2050-compliant alarm system