At Space Systems Command (SSC), "innovation" isn't just a trendy buzzword.
---

---
"In order to outpace increasing threats from adversaries, innovation has to mean something," said Col. Joseph J. Roth, director, SSC Innovation & Prototyping.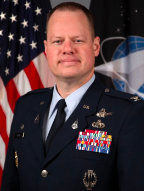 Colonel Joseph
J. Roth
It can't just mean "something new," — it needs to be something that makes a fundamental, positive impact, enhancing U.S. national security in space", Roth said.
Innovation & Prototyping is one of the acquisition deltas within Space Systems Command's new Space Domain Awareness and Combat Power program executive office portfolio. The organization is supported by more than 650 government, military, and contractor personnel.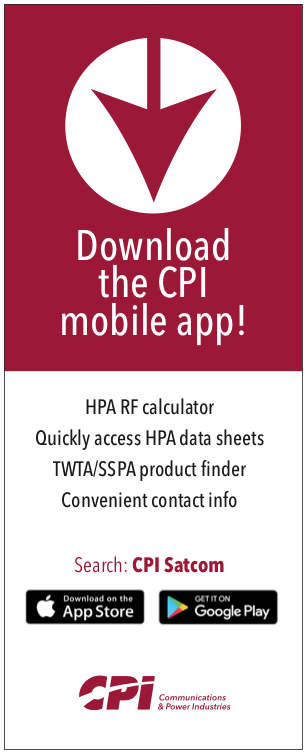 "Our mission is to develop innovative experiments, on-orbit demonstrations and prototypes for SSC and the U.S. Space Force, so we can make informed decisions on the future architecture," Roth said. "We do the whole acquisition lifecycle for prototypes all in one organization from development, integration and on-orbit testing and operations with a great skill mix of acquirers, cyber professionals, testers, intel specialists and space operators. We are basically here to support SSC's program executive officers, the Air Force Research Lab's technology executive officer and other mission partners to drive innovation throughout the USSF. Our job isn't just to fly these cool experimental and prototype spacecraft. The ultimate goal is to transition those capabilities to the warfighter and end user."
After the Cold War, Roth said, the United States had the luxury of about 20 years where space was a peaceful environment, "but our adversaries have seen the economic and military benefits space provides us and they're getting very bold and aggressive to take away that advantage. The reason we have the U.S. Space Force is not because it's a great organizational idea - although it was - it's because of the rising threat from China and Russia."
One of the unique elements of Innovation & Prototyping is that it is geographically dispersed: its headquarters are at Kirtland Air Force Base in Albuquerque, New Mexico, with operating locations at Schriever Space Force Base, Colorado; Los Angeles Air Force Base; and at NASA's Johnson Space Center in Houston, Texas.
Included under this new portfolio is the U.S. Department of Defense Space Test Program (STP), operating out of Kirtland and Houston.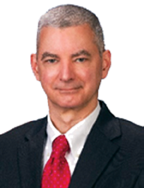 Craig R. Lamb
"STP is the longest-running space program in the U.S. Department of Defense and is the second-longest program in the DoD, after the B-52 program," said Craig R. Lamb, director, DoD Human Spaceflight Payloads. "Since its inception in 1965, the Space Test Program has sent 643 experimental scientific payloads into space since 1965 – many of them to the International Space Station. Ground-breaking technologies including GPS, Defense Support Program and Overhead Persistent Infrared were first tested and developed via the Space Test Program. We fly experiments and prototypes to test out concepts and burn down risk for the enterprise, but the key thing is we can go from an idea to a prototype that can launch in two years or less. You'll see the whole development cycle of this payload or prototype spacecraft, and then we can integrate it with the launch vehicle and get it on-orbit."
"One of the big Vanguard experiments we are supporting is with the Air Force Research Lab (AFRL) and it's called Navigation and Technology Experiment No. 3 or NST-3," Roth said.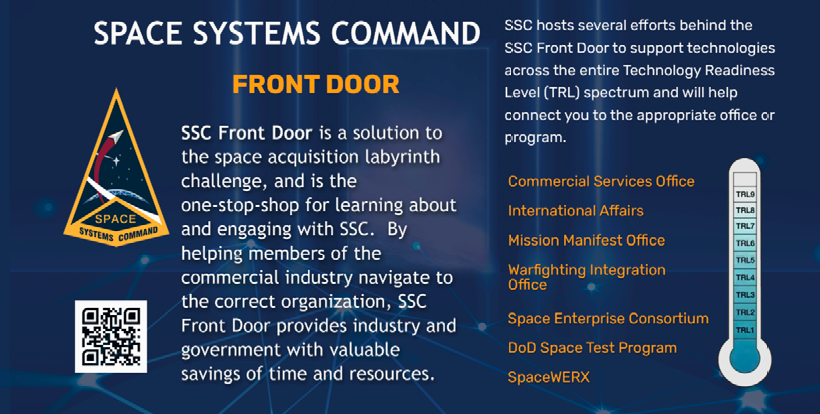 To ensure SSC continues to lead the way in space innovation and delivering cutting-edge capabilities to the warfighter, SSC has opened the Front Door program. This initiative will serve as a one- stop portal to help companies connect with the correct SSC organizations to make it easier for them to connect and do business with the USSF.
"SSC Front Door is a commercially facing initiative intended to help startups and non-traditional vendors navigate the labyrinth of the government acquisition process. It serves as the literal first step in connecting solutions to the appropriate opportunity and serves to help companies validate a product market fit within Space Systems Command."
"For startups and non-traditionals, finding the way to connect with the appropriate DoD customer is difficult and costly both financially and manpower wise. The Front Door serves as the starting point to get connected with SSC, routed to an appropriate opportunity and connected with end users or government customers who would directly benefit from that startup's solution. "-- Capt. Robert "Murph" Busbee, chief, Atlas X business innovation, SSC
Contact Space Systems Command at SSC@spaceforce.mil follow on LinkedIn.
The first two NTS experiments were done in the 1970s, and this experiment is testing what may become the first major upgrade to GPS technology in more than 40 years, using software-defined radios (SDRs) flying at Geosynchronous Orbit (GEO), instead of Medium Earth Orbit (MEO), paving the way for more resilient, multi-layer, PNT (Position Navigation & Timing) architecture. This experiment is flown from one of the 10 operations floors on at the Research, Development, Test & Evaluation Support Complex (RSC) at Kirtland AFB.
"Last summer, we just stood up the Rendezvous and Proximity (REPR) Satellite Operations Center, within the RSC, which contains a new ops floor which is multi- mission and multi-level security," Roth said. "This new ops center was designed with the operator in mind and we can fly a lot of different satellites at different classifications." REPR is the USSF's only prototype satellite command and control operations center that operates 24 hours a day, and 7 days a week. The 5,930 square foot, $17 million state-of-the-art facility can accommodate more than 50 highly skilled operators and support personnel to command and control multiple missions simultaneously.
"A key part of our mission is to provide enterprise enablers like the Long Duration Propulsive ESPA (LDPE) payload satellite," Roth added. "LDPE uses the Evolved Expendable Launch Vehicle Secondary Payload Adapter Ring – it's a ring-shaped adapter between the launch vehicle and the launch vehicle payload that is converted into a fully functioning satellite with the ability to host six or more ESPA- class payloads or small satellites. This concept — originally developed by the Air Force Research Lab (AFRL) — takes advantage of the extra throw weight of launch vehicles and gives the Space Force a very flexible and modular system where we can plug a variety of payloads on this single spacecraft bus. We launched the first LDPE mission, LDPE-1, last December. It's on-orbit now and we're flying it out of the new REPR ops floor."
"Our operations team is now used to the technology on the new REPR ops floor, so we're ready to take on the next missions for multi-mission ops on one floor," said Capt. Maggie Jones, the assistant director of Operations for the Prototype Operations Branch. "The architecture and logistics we have here on the ops floor is amazing. Our operators can easily and seamlessly switch between different information systems and different classification levels, so there is capacity for mission expansion in this facility. Right now we're getting into a groove operating the LDPE-1 mission, and this year we expect to add the LDPE-2, LDPE-3a, and Tetra-1 missions to the same ops floor."
The REPR Satellite Operations Center is supported by the Mobile Range Flight (MRF) at Manzano Mountain, which provides both in-garrison and deployable satellite command and control. The MRF employs and maintains a variety of mobile communications, command and control antennas as well as logistical capabilities allowing for global deployment and real-time reach-back to the RSC or other customer satellite operations centers.
These assets are used to augment access to space for R&D missions and to support test campaigns for future missions and ground command and control architectures. They are also critical assets in a time of increasing competition for use of the USSF's Satellite Control Network.
Innovation & Prototyping also works to harness the creativity and new technology of emerging companies through organizations such as SpaceWERX and the Space Enterprise Consortium (SpEC), which is also part of the Space Domain Awareness and Combat Power portfolio. SpaceWERX, a subsidiary of the Air Force's AFWERX, is one of the innovation arms of USSF and is modeled after the AFWERX unit, working to match commercial space industry technologies with military needs.
SpEC uses OTA (Other Transaction Authority), a DoD contracting mechanism) contracts to bridge the gap between military acquisitions and commercial space startups and small companies, particularly those who have never previously worked with the DoD. The consortium now has close to 800 members, 78% of which are non-traditional, and has executed more than $1 billion of total contract value over the past year, Roth said.
"We're really trying to leverage the commercial marketplace right now," Roth explained. "There's a second Space Renaissance going on right now, with a lot of investment from venture capital and innovative startup companies that are doing amazing things. How can we leverage commercial industry to help us so that we can buy a product or service from them so that we are positioned to develop and build only those military unique capabilities that we have to within the U.S. Space Force?"
Lt. Col. Dave Sampayan, Materiel Leader of SSC's Innovation Development branch, added, "We are challenging the paradigms of small satellite prototyping. Our Tetra program develops a series of small satellite technology risk-reduction experimental vehicles acquired under the Space Enterprise Consortium (SpEC) contract. Tetra prototypes will enable SSC to mature and transition new technologies and develop techniques, tactics, and procedures for space operations."
According to Adrian Wheelock, AFRL/RVEP project lead, "AFRL is excited to partner with SSC on the Tetra Program in order to test out multi-agent collaboration on up to three Tetra-5 spacecraft."
"Additionally, Tetra-5 will be the first USSF on-orbit fluid transfer refueling demonstration," said Maj. Krista Roth, SSC's Tetra program manager.
"Innovation & Prototyping is 'leading the charge' with our key mission partners to outpace the threat and we are now organized to maximize all these unique components to develop and deliver next-generation space capabilities more rapidly, more efficiently and more effectively than ever. Semper Supra!" Roth said.
---