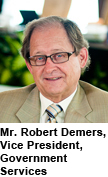 For decades governments have relied on the commercial satellite industry to provide critical communications services from disaster relief, to humanitarian assistance and combat operations. Today more than 75 percent, and at times as much as 93 percent, of current government needs for satellite communications are being met by the commercial satellite industry — it is forecasted that the trend will most likely continue.
The need to relay sensitive information rapidly, reliably and securely is key to facilitating military command and control. The more rapid the access to information during military operations, the better the situational response, which is vital when deploying troops in hostile environments. It is imperative that satellite communications solutions for government operations be robust, fast, dependable and resilient to interference; ensuring success for mission-critical operations. Requirements for high data speeds, highly portable and flexible terminals, as well as smart phones that provide advanced and imbedded secure encryption capabilities supported by powerful networks, continues to grow exponentially.
As commercial satellite providers have played a key role in providing defence consumers with critical satcom services, one such operator is Thuraya Telecommunications Company, with coverage areas that span 140 countries across Europe, Africa, Middle East, Asia and Australia where many of the world's challenging communications environments and of late, disaster relief operations, are located. By virtue of this, Thuraya has many years of experience in providing proven, reliable communication solutions, allowing military forces engaged in conflict or supporting humanitarian and disaster relief operations, to communicate across Thuraya's coverage area rapidly and securely through one network.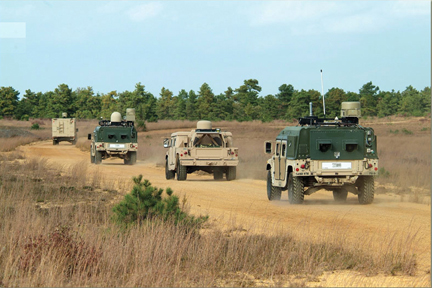 Powerful networks are a basic necessity for government consumers: Thuraya is a viable and ideal operator of choice since it has a network that is amongst the most robust in the world. The Company's satellites offer high gain spot beams and Dynamic Resource Allocation (DRA), features that ensure high quality service throughout the coverage area. Thuraya's network intelligently allocates resources to high traffic areas automatically, enabling multiple users to simultaneously benefit from a strong signal and clear communications. As a result, call drops are problems Thuraya defence consumers rarely experience.
Through considerable research and development, Thuraya has developed a portfolio of diverse products and services specifically tailored to defence and government consumers. Thuraya products are environmentally resistant, portable, simple to use and packed with market-leading functionality; and due to the range of available fixed fee and lease pricing plans, they are also highly affordable. The data, voice and maritime services are all streamlined to provide exceptional delivery of information, a necessity for military forces.
Making its mark in the data sector is Thuraya IP, the world's smallest satellite broadband solution supporting 384 Kbps of streaming data. The exclusive A5 size (158X225 mms) of this terminal makes it the most compact in the market to offer 444 Kbps Standard IP, ensuring rapid data speeds through a ruggedised solution — a basic prerequisite for the defence sector. The size of the terminal makes it highly portable and easy to pack in standard issue military rucksacks. Instantly deployable due to a simple plug and play system, compatible with military applications and easy to connect Thuraya IP requires no additional software making it the solution of choice for consumers requiring an intuitive option that can be set up in seconds.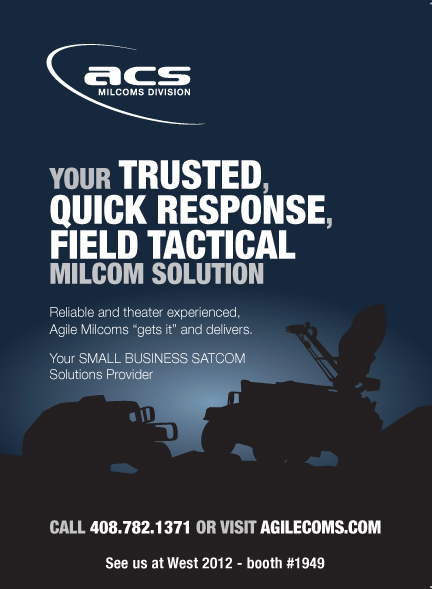 Trialed by the Royal Signals Squadron of the British Ministry of Defence and the Aerial Defence and Operations Command of the French Ministry of Defence, Thuraya IP consistently exceeded expectations and outperformed other solutions during testing. This has made the Thuraya brand synonymous with quality, reliability and affordability across the military sector.
Thuraya IP's ability to connect while on the move (Comms-on-the-Move, or, COTM) makes it an ideal option for humanitarian relief operations as well as for military deployments in contentious environments. Thuraya IP's vehicular antenna is the smallest in the market and allows consumers, due to its design that is based on a two-axis system, to access high-speed data while moving at speeds that exceed 150 kph. Moreover, Thuraya IP is the only terminal on the market that can connect to a number of different antennas, giving consumers the freedom to decide on their application without having to buy multiple terminals.
Thuraya pioneered a leading edge netted communications solution based on Thuraya IP which integrates different communications technologies into a single closed user group. This service allows for the interconnection of individuals using different communication networks, such as Thuraya IP, Thuraya handheld phones, public switch telephone networks, GSM systems, and radio systems, in order to provide military officers a powerful netted communications solution.
The versatility of Thuraya IP does not stop there; it is the only satellite broadband solution with Asymmetric Streaming capabilities. This unique feature translates into immediate cost savings for consumers as it allows a flexible and custom selection of upload and download speeds, meaning defence consumers only pay for the bandwidth they use. Coupled with unlimited data packages with a fixed monthly fee, Thuraya consumers are able to access high-quality and high-speed data services at affordable prices.
Furthermore, Thuraya also offers a lease service based on Thuraya IP which provides dedicated capacity to high-speed data users. An exceptional feature of Thuraya's Lease service is the "Follow Me" lease which ensures consumers can access unlimited bandwidth within a certain spot beam or region. As such, navy fleets which travel over expansive maritime waters can greatly benefit from reliable connectivity while embarking on long regional journeys.
Navy fleets will also find Thuraya's soon-to -be launched MarineNet Pro maritime broadband solution ideal as it provides data speeds up to 444 Kbps as well as streaming speeds up to 384 Kbps while at sea. The solution also offers voice, fax and SMS services. Compliant with maritime standards, MarineNet Pro has a phased array antenna option with fast tracking capabilities and no moving parts; ensuring speedy satellite acquisition and solid performance in rough weather conditions throughout Thuraya's coverage area.
The Company has a 65 percent market share in the satellite handheld market. The Company has set the bar for leading voice products, the latest being Thuraya XT, one of the world's toughest satellite handhelds. This device is the smallest to offer IP54/IK03 certification making it splash water, dust and shock proof. This sturdy phone combined with its beneficial size and ease-of-use, provides instant assurance that it will operate even in the most challenging operational environments, which is a basic factor of military operations.
The most significant feature of the phone is its full walk and talk capabilities, allowing consumers to move rapidly while remaining connected to the satellite. The Thuraya network ensures constant connectivity, meaning network congestion and call-drop out is never an issue for defence consumers. An intelligent device with a glare-resistant display, Thuraya XT handheld has the fastest data service (60 Kbps) with optional GPS waypoint navigation. It also offers embedded commercial grade encryption and is compatible with third party manufactured FIPS 140 encryption which is vital for almost all government communications.
Thuraya prides itself on innovating ahead of the market and is working closely with its partners to deliver fit-for-purpose solutions. The Company is currently developing a new solution for unmanned aerial vehicles (UAVs), a rapidly growing segment, requiring assured communications and information over a reliable satellite network. This product will be designed to the highest industry standards and tailor-made to meet stated requirements.
The ruggedness of Thuraya's products, the robust satellite network, and the specifically tailored pricing plans present an unbeatable package for government consumers, a realization that is underlining Thuraya's rapidly growing position as the MSS operator of choice within this sector that is one of the major growth drivers of the SATCOM industry.