Lockheed Martin Has More Work Ahead On AEHF
Lockheed Martin Space Systems Co., Sunnyvale, California, has been awarded a $53,505,013 modification (P00680) for Advanced Extremely High Frequency (AEHF) system capability augmentation.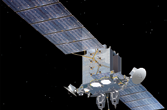 The contractor will provide mission planning functionality to support the AEHF transition from initial operational capability to full operational capability.
Work will be performed at Sunnyvale, California, and is expected to be completed by June 30, 2017.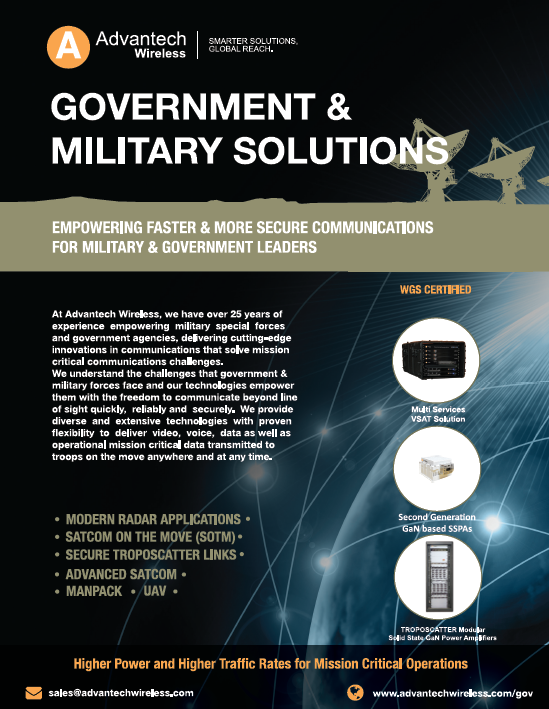 Fiscal year 2015 research, development, test and evaluation funds in the amount of $30,824,748 are being obligated at the time of award.
Space and Missile Systems Center, Los Angeles Air Force Base, California, is the contracting activity. (F04701-02-C-0002).
Additionally, Lockheed Martin Space Systems Co. will also provide technical refresh of obsolete hardware and software of the AEHF mission control segment to support the post-initial operational capability transition
to sustainment.
Work will be performed at Los Angeles, California; Colorado Springs, Colorado; and Philadelphia, Pennsylvania, and is expected to be completed by June 30, 2017.
Fiscal year 2015 research, development, test and evaluation funds in the amount of $31,802,865 are being obligated at the time of award. Space and Missile Systems Center, Los Angeles Air Force Base, California, is the contracting activity. (F04701-02-C-0002)
lockheedmartin.com/
---
Lines Of Communications Are Opened Behind The Scenes
Few plans survive contact with the enemy. No plan survives without a group of men and women standing behind the scenes tying all units together into a cohesive whole.
In order for Exercise Talisman Sabre 2015 to adhere to the commanders' plans, U.S. Marines with 7th Communication Battalion established communication channels in Australia before the majority of the personnel arrived.
Talisman Sabre is a bilateral training exercise between the U.S. Armed Forces and the Australian Defence Force designed to improve interoperability and readiness. More than 33,000 personnel are involved in the biennial exercise.
While the role of Marines in the communication battalion is often overlooked during exercises, there is no doubt communication is vital for any exercise. The main goal of communication specialists is to create a real-time transfer of data.
"You can't do anything without communications," said Cpl. Shea P. Nolan, a tropospheric scatter radio multi-channel equipment operator and maintainer with 7th Communication Battalion from Wallington, New Jersey. "If communications are down, then everyone else isn't able to do their job, so we are the vital link that keeps everybody together and keeps everything going."
In a military activity as large as Talisman Sabre, which includes a full gamut of ground, air, sea, intelligence, cyber and practically every military asset the nations control, communication becomes exponentially complex.
Talisman Sabre has units across the Pacific in Australia, Okinawa and Hawaii with more than 13,000 miles separating the locations. Communication specialists are using ground mobile force terminals to send data signals on multiple frequencies to a satellite located 30,000 miles in space. Transmissions are received through carriers on the satellite and repeated to other ground locations.
"We, as a communications battalion, allow everybody to join together to do their part in a cohesive manner," said CWO2 Robert M. Childree, an operations officer with 7th Communication Battalion.
During Talisman Sabre, time is essential. Vital information needs to be readily accessible at all times and communication makes that possible.
"We're not running letters by horse anymore. It's all about speed," said Childree from Hattiesburg, Mississippi.
In this day and age, the world is dependent on technology. Establishing a secure and ready to use network is a necessity. Without communication specialists, military commands would not be able to effectively lead their troops.
7th Comm. Bn. is with III Marine Expeditionary Force Headquarters Group, III MEF, currently attached to 3rd Marine Expeditionary Brigade for the exercise.
Story by Lance Cpl. Samantha Villarreal, III Marine Expeditionary Force / Marine Corps Installations Pacific
---
Harris MNVR Testing Completed During The U.S. Army's NIE Event
Harris Corporation's Mid-tier Networking Vehicular Radio (MNVR) has completed testing at the Army's Network Integration Evaluation (NIE) 15.2 held at Ft. Bliss, Texas.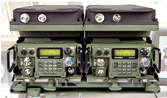 The MNVR Limited User Test (LUT) was conducted to test the ability of Soldiers at the company level to effectively use the MNVR to talk and send data, images and video to the battalion and brigade levels.
Harris will review the results and incorporate changes as necessary before the Initial Operation Test and Evaluation in the spring of 2016.
The Harris MNVR, which uses the Wideband Networking Waveform (WNW) and Soldier Radio Waveform (SRW), operates as a node in a mobile network, so information can hop from one MNVR system to another until it reaches its destination.
At the LUT, battlefield conditions were used to determine how the WNW and SRW waveforms would perform with regard to message completion rates, latency and voice quality. Testers evaluated the radio using 23 different cases that ensured the network routing was properly configured.
"These tests are important because they subject the radios to a wide range of operational and environmental conditions that Soldiers may face during real-world missions," said George Helm, president, Department of Defense Business, Harris RF Communications. "The MNVR LUT is a great example of the benefits of defense marketplace competition because it demonstrates the value of private sector innovation to quickly bring better solutions from concept to fielding."

"MNVR meets the need of getting data down to the Soldiers," said Lt. Col. Stephen Dail, communications officer, of S6, 2nd Brigade Combat Team, 1st Armored Division (2/1 AD). "The fact that you have the ability to push out data from locations in the field and graphically get that information back to higher headquarters—which has the expertise to examine it and potentially get information back to the Soldiers while they're still on the ground so they can react—is a game changer."
www.harris.com/
---
General Dynamics Is Improving the WIN-T Technology
General Dynamics has received the first full rate production order from the U.S. Army to build additional Warfighter Information Network - Tactical (WIN-T) Increment 2 systems.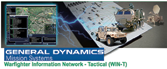 The $219 million order includes the production of more than 300 vehicle-based network communication nodes along with related equipment and materials. WIN-T Increment 2 is the Army's communications backbone providing secure, on-the-move communications, mission command and situational awareness for commanders and their Soldiers.
The order allows the Army to continue fielding WIN-T Increment 2 to Army units currently scheduled to receive the system.
WIN-T Increment 2 is integrated into Mine-resistant Ambush Protected (MRAP), High Mobility Multipurpose Wheeled Vehicles (HMMWV) and Stryker vehicles. To date, four division headquarters and 12 brigade combat teams have WIN-T Increment 2. The system successfully served Army units supporting the Security Force Assistance Brigades in Afghanistan by replacing the fixed communications infrastructure that was dismantled when the U.S. military closed its operating bases. Last summer, WIN-T provided the 'communications grid' for humanitarian operations responding to the Ebola epidemic in West Africa.
Production of the WIN-T system takes place primarily at General Dynamics' facility in Taunton, Massachusetts, and supports hundreds of jobs at General Dynamics and supplier locations nationwide.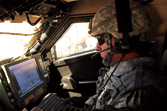 More information about WIN-T, tactical radios, satellite communications and the cyber-defense products that make up the Soldier's Network is available at http://www.thesoldiersnetwork.com/.
"WIN-T Increment 2 puts the power of the Soldier's Network into Soldiers' hands down to the company level, which is vitally important as the Army evolves into a more expeditionary force," said Chris Marzilli, president of General Dynamics Mission Systems. "As full-rate production begins, our engineering teams will continue working closely with the Army to upgrade technology and human-factors design, giving Soldiers a decisive information advantage wherever they are called to serve."
---