Microwave Makings
COM DEV International Ltd has been awarded three significant contracts to deliver hardware for commercial and military communications satellites.
The combined value of the contracts is in excess of $11 million. In addition, one of the contracts is initially structured as an Authorization to Proceed, and is expected to lead to a fully funded contract valued at a further $3 million, bringing the total expected value of the three contracts to more than $14 million. All figures are stated in Canadian dollars.
COM DEV will provide switches, multiplexer assemblies and other passive microwave equipment for the satellites. Work on the contracts will be carried out at the Company's facilities in Cambridge, Ontario and El Segundo, California, over the next 18 months.
* * * * * * * * *
FAB-T-ulous + #5 Completed
Boeing has successfully demonstrated end-to-end communication using a terminal from the Family of Advanced Beyond Line-of-Sight Terminals (FAB-T) system and the Advanced Extremely High Frequency (AEHF) satellite.
This first on-orbit test with the AEHF SV-1 satellite accomplished both extended-data-rate (XDR) and low-data-rate (LDR) communications using the FAB-T system.
"This critical test used an on-orbit satellite, proving the integrity of our FAB-T system and moving us closer to delivering this extremely important capability to our U.S. Air Force customer," said Paul Geery, Boeing vice president and FAB-T program manager. "We have conducted additional successful high-speed data tests as we work to complete the remaining software integration and prepare for functional qualification tests."
When operational, FAB-T will provide the Air Force with protected and secure wideband satellite communications to support command and control of U.S. nuclear forces.
The system's advanced XDR capability offers Internet-like functionality and improved speed compared with earlier systems and software. The on-orbit testing, conducted late last year through February at Boeing's Systems Integration Lab in Huntington Beach, California, involved a Block 8 FAB-T and the on-orbit AEHF SV-1 satellite. As part of the testing, FAB-T acquired backward compatible LDR and XDR uplinks and downlinks.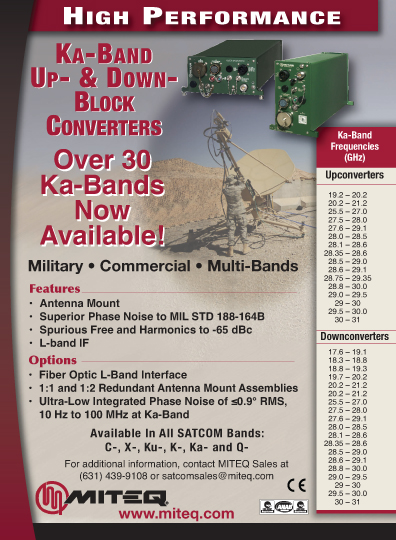 The terminal then logged onto the AEHF satellite and exchanged backward compatible LDR and XDR data with the Single Channel Anti-jam Man Portable and Secure Mobile Anti-jam Reliable Tactical Terminal used by the U.S. Army, the
U.S. Navy Multiband Terminal and Follow On Terminal, and the Air Force Minuteman Minimum Essential Emergency Communications Network Program Upgrade terminal.
The demonstration also included AEHF Calibration Facility-Interim Command and Control terminal testing, during which FAB-T successfully transmitted and received data at 8 Mbps.
The FAB-T system additionally demonstrated terminal rekey and rekey requests via crosslink, as well as Air Force report-back capability. Since the initial test with the on-orbit AEHF satellite, the FAB-T program has demonstrated, via a satellite simulator, 24 Mbps receive capability, Navy report-back functionality, and XDR Air Force report-back functionality.
The series of tests has thoroughly demonstrated the key interfaces and functionalities used in FAB-T operations. FAB-T's success demonstrates progress toward functional qualification testing.
Boeing has also completed the fifth of 12 Global Positioning System (GPS) IIF satellites the company is building for the U.S. Air Force.
The spacecraft was built at the Satellite Development Center in El Segundo using the GPS IIF pulse-line manufacturing approach, which draws on commercial production line practices to build satellites faster and more efficiently.
Of the five completed GPS IIF satellites, two are on orbit as part of the current 31-satellite constellation; both satellites are meeting mission requirements. Three satellites are in storage on standby for launch by the Air Force.
The remaining seven are in various stages of pulse-line production and will likely be added to the constellation over the next three to five years as determined by the Air Force to ensure robust constellation availability.
The next GPS IIF launch is scheduled for the fourth quarter of 2012. The satellite will be launched aboard a United Launch Alliance Delta IV vehicle from Cape Canaveral Air Force Station, Florida.
All images are courtesy of Boeing.
* * * * * * * * *
WAPS The Big Deal...
Sierra Nevada Corporation and ITT Exelis have teamed to build Vigilant Stare, a manned aircraft-based Wide-Area Airborne Persistent Surveillance (WAPS) system capability.
This partnership will offer customers proven, advanced solutions in airborne wide-area surveillance on an affordable, fee-for-service basis, saving upfront costs and risks.
Hosted on a Twin Otter aircraft, the Vigilant Stare system is derived from a U.S. Air Force operationally-proven system.
Vigilant Stare will provide visible and infrared coverage of city-sized areas, providing real-time motion imagery directly to diversified users involved in domestic support missions. Vigilant Stare motion imagery simultaneously covers three tiers:
– The full field of regard
– Multiple sub-views of the full field of view
– Best-resolution tactical chip-outs
These products will be provided to users through an enterprise dissemination backend with best-resolution chip-outs provided directly and in real time to users engaged in ground operations.
The Vigilant Stare partnership between SNC and Exelis brings mature operational capability to market, delivering ready-now Wide-Area Airborne Surveillance capabilities with multiple service options that help customers meet their mission needs on a more affordable and flexible basis.
The Vigilant Stare is based on technology used on board the U.S. Air Force's Gorgon Stare UAVs but is tailored for domestic security agency applications.
* * * * * * * * *
Honoring Achievements
The Society of Satellite Professionals International (SSPI) has opened nominations for its seventh annual Promise Awards.
These awards honor young leaders in the satellite industry for outstanding achievement. Nominations are also being accepted for the Mentor Award, which recognizes an industry executive for mentoring rising young professionals. The Awards will be presented at the Future Leaders Dinner in Manhattan on Tuesday, November 13, which is the opening night of the SATCON and Content & Communications World events. A portion of the proceeds from the dinner will go to SSPI's Educational Fund.
Nomination criteria and forms can be downloaded from the SSPI web site. Nominations close September 14, 2012.
Nominees for the Promise Award must demonstrate initiative, innovation, creativity and problem-solving skills that positively impact their company's financial performance, marketing effectiveness, technical advancement or research capabilities.
Past winners of Promise Awards have included young employees of SpaceX, Hughes Network Systems, the Space & Missile Systems Center of the United States Air Force, RRsat Global Communications, Space Systems/Loral, CNN, Boeing Satellite Systems, CapRock Government Solutions, Willis Inspace, Intelsat, Lockheed Martin Commercial Space Systems, and Futron.
Mentor Award nominees are distinguished by their voluntary contributions to industry causes and track record of coaching, motivating and fostering young professionals to elevate their professional capabilities and leadership potential.
Past Mentor Award winners have included Tom Eaton, President, Harris CapRock, Dick Tauber of CNN, Dom Stasi of Avail/TVN, Francesco Frenza of the Cisneros Group, and Andrew Werth of Hughes Network Systems.
* * * * * * * * *
Coyotes + The Black Hills
The South Dakota National Guard's 28th annual Golden Coyote training exercise is underway in Rapid City and the southern Black Hills, with more than 2,200 service members participating from across the country and the world.
The two-week training exercise, which began June 9 and continues until the 23, allows military forces to conduct combat support and combat service support missions in a realistic training environment and provide valuable services to the public.
Created in the mid 1980s with the cooperation of the National Forest Service and Custer State Park, the exercise provides relevant training opportunities in support of overseas contingency operations and homeland defense.
Golden Coyote has developed into one of the nation's top training opportunities for National Guard, reserve and active-duty forces, as well as military personnel from foreign countries.
"This exercise is a great opportunity for units to tailor their training to their needs," said Brig. Gen. Jeff Marlette, commander of forces for Golden Coyote. "Nationwide there are very few exercises that are designed for National Guard, U.S. reserve and international forces to come together and train. It helps to prepare units to be able to go abroad and support operations overseas, as well as train on homeland security missions right here in the United States."
There are 37 units representing 17 states and six foreign nations participating in the exercise and from multiple branches of military service—Army, Navy, and Air Force­— working together to create an invaluable training experience.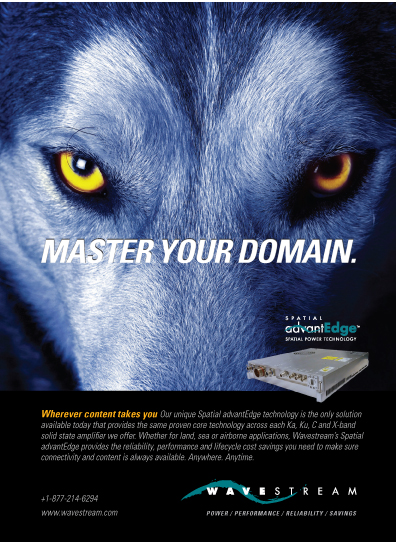 This includes medical, chemical, transportation, signal, aviation, military police, engineer and quartermaster units. These military forces train on their equipment and employ tactics to prepare them for any future overseas deployment.
"Military forces are able to participate in numerous warrior training tasks and battle drills, such as urban combat operations, medical aid, and day and night convoy operations," said Maj. Travis Eastman, exercise coordinator.
Units can also participate in combat patrols, fire arms training and reacting to improvised explosive devices, said Eastman.
Participating units also complete various projects that help improve the forest and local communities. Local residents receive numerous benefits of the many engineering projects conducted during the training exercise.
Units will be repairing roadways, providing reclamation of hazardous wilderness areas and hauling cut timber from the forest.
"We have transportation units moving timber cut by the National Forest Service for fire control purposes to Native American reservation communities who can use it as firewood," said Eastman. "Our engineers will also repair hazardous wilderness areas and make them safe for public use, and re-surface local roadways that have fallen into disrepair."
"This exercise is a great testament to how we come together with the civilian public," said Marlette. "We coordinate with the National Forest Service, Custer State Park and other local agencies, and the event allows both their agencies and us to be better prepared to meet homeland security missions and provide services to the public."
This year's exercise also includes members from the United Kingdom, Denmark, Canada, Australia, New Zealand and Suriname.
"The training aim for this exercise is the interoperability with our allies and synchronization between different work forces and equipment," said United Kingdom Territorial Army Maj. Andrew Inglis, Headquarters, 71st Engineer Regiment. "We are looking to provide aid to your civil community here; mainly to conduct route construction, hauling missions and other construction projects.
"As combat engineers we are soldiers first, so we will take part in the exercise's warrior lanes," continued Inglis. "The majority of (soldiers) here will probably deploy in the next two to three years, so this is a method of the sub-unit commander to look at his people and make sure they are ready to deploy."
"The international units here provide us an opportunity for joint operations that we will conduct serving our counties abroad," said Marlette.
Story by Maj. Anthony Deiss
* * * * * * * * *
Joining Forces For JISR
SES has an agreement with Northrop Grumman Corporation (NYSE:NOC) to supply satellite capacity and services for the NATO Alliance Ground Surveillance (AGS) system.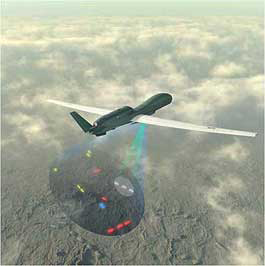 Operating under NATO command, AGS will be a major data source for NATO's system for Joint Intelligence, Surveillance and Reconnaissance (JISR).
AGS supports NATO's intelligence, surveillance and reconnaissance requirements and a broad range of missions, including protecting ground forces, border and maritime security, counter- and anti-terrorism, crisis management, peacekeeping and enforcement, humanitarian assistance and natural disaster relief.
SES will deliver Ku-band capacity over the U.S. and Europe, as well as engineering support in the design and development of the system.
As prime contractor for the NATO AGS program, Northrop Grumman will provide the necessary five Global Hawk air vehicles, supporting systems and payloads. The payloads include the Multi-Platform Radar Technology Insertion Program (MP-RTIP) radar system capable of detecting and tracking moving objects as well as providing radar imagery of target locations and stationary objects.
Northrop Grumman signed a $1.7 billion (1.2 billion euros) contract with NATO and 13 participating nations in May 2012. In addition to the air segment, the contract also includes the purchase, initial operation and maintenance of the ground stations, comprised of mobile and transportable units and providing real-time data, intelligence and target identification to commanders within and beyond line of sight.
AGS participating nations include Bulgaria, Czech Republic, Estonia, Germany, Italy, Latvia, Lithuania, Luxembourg, Norway, Romania, Slovak Republic, Slovenia, and the USA.
The AGS Core will be able to look at what is happening on the Earth's surface, providing situational awareness before, during and, if necessary, after NATO operations.
The AGS Core will be an integrated system consisting of an air segment and a ground segment.
The air segment will be based on the Block 40 version of the U.S. RQ-4B Global Hawk high-altitude, long-endurance unmanned aerial vehicle (UAV). The UAV will be equipped with the state-of-the-art multi-platform radar technology insertion program (MP-RTIP) ground surveillance radar sensor, and also with an extensive suite of line-of-sight and beyond-line-of-sight long-range, wideband data links.
The ground segment will provide an interface between the AGS Core system and a wide range of Command, Control, Intelligence, Surveillance and Reconnaissance (C2ISR) systems to interconnect with and provide data to multiple deployed and non-deployed operational users, including reach-back facilities, remote from the surveillance area.
The primary ground segment component will consist of a number of ground stations in different configurations, such as mobile and transportable configurations, which will provide data link connectivity, data processing and exploitation capabilities, and interfaces for interoperability with C2ISR systems. The AGS Core ground segment will also include dedicated mission support facilities at the AGS Main Operating Base (MOB), and ground stations for flight control of the UAVs. The Main Operating Base will be located at Sigonella Air Base, Italy.
The composition of the AGS Core system will provide NATO with considerable flexibility in employing its surveillance capabilities in a manner that can be tailored to the needs of any emerging situation.
The Core system will be supplemented by interoperable national airborne stand-off ground surveillance systems from NATO countries, thus forming a system of systems.
* * * * * * * * *
Will Deliver DoD Upgrades
Harris Corporation has been awarded a $26 million indefinite-delivery, indefinite-quantity contract to upgrade and maintain the U.S. Department of Defense Soldier Radio Waveform (SRW) for wideband tactical communications.
The U.S. government will leverage Harris' expertise in wideband networking to add greater capabilities to the open-standard SRW waveform software and make it more widely available to U.S. forces in next-generation tactical radios.
Developed by the Joint Tactical Radio System (JTRS) program, SRW is a DoD voice and data waveform standard used to extend battlefield IP networks to the tactical edge. Under terms of the contract, Harris will deliver improved capabilities, maintenance and ongoing support for the waveform over five years.
Key enhancements developed by Harris will be placed in the JTRS Program Information Repository (IR), which was established to facilitate software re-use in DoD tactical radios.
The Harris Falcon III® AN/PRC-117G manpack is NSA certified for a Type-1 implementation of SRW.
Additionally, Harris has integrated the AN/PRC-117G and AN/PRC-152A with the JTRS Joint Enterprise Network Manager to assure interoperability with tactical radios developed by other vendors. Both the AN/PRC-117G and AN/PRC-152A operated SRW in the recent U.S. Army Network Integration Evaluation at Fort Bliss, Texas, and White Sands, New Mexico.
A principal goal of the NIE was to validate the Army's network architecture, which includes both the AN/PRC-117G and AN/PRC-152A radios, for Capability Set 13.
* * * * * * * * *
Special Ops Special
L-3 Communications' announced its L-3 GCS subsidiary has been awarded a contract by the U.S. Special Operations Command (USSOCOM) to develop and manufacture VSAT satellite systems.
The program, known as Special Operations Forces Deployable Node-Family of Terminals (SDN-Lite FoT), will provide tactically deployed Special Operations Forces (SOF) users with worldwide communications connectivity.
The total contract value is up to $500 million over the next five years.
* * * * * * * * *
Space + Cyberspace Priorities...
The following is a new list of Air Force Space Command's space and cyberspace priorities. Included is a brief explanation of why the priorities are in place and a definition of each priority.
The Air Force defines itself through
12 Service Core Functions
:
– Air Superiority
– Building Partnerships
– Global Precision Attack
– Personnel Recovery
– Nuclear Deterrence Operations
– Special Operations
– Rapid Global Mobility
– Agile Combat Support
– Global Integrated ISR
– Command and Control
– Cyberspace Superiority
– Space Superiority

The Secretary of the Air Force designated the AFSPC Commander the Core Function Lead Integrator (CFLI) for the Space and Cyberspace Superiority core functions.
In this role, the AFSPC Commander is responsible for defining Service-wide investments supporting these Core Functions, and for establishing a desired end state in the Core Function Master Plans (CFMPs) to guide Air Force investment decisions.
While all capabilities fielded within a CFMP are important to the Air Force, the CFLI evaluates current military doctrine, operations, policy and potential threats to prioritize capabilities within the core functions. Prioritized capabilities then guide the strategic planning, investment decisions, and development and fielding of space and cyberspace systems.
The 15 Prioritized Space Capabilities are:
Nuclear, Survivable Communications.
Global satellite communications designed to operate in a highly contested environment in support of national and military needs. These types of satellite systems are designed to fight in and through an adversary's denial and disruption techniques as well as continue to operate when exposed to high levels of man-made or environmental radiation.
Launch Detection / Missile Tracking.
These space systems, often supported by ground-based radar systems, have sensors that detect the infrared heat signatures of missile and rocket launches around the world. Through a network of information sharing, this sensor data is processed to provide early warning of launches to U.S. and coalition forces.
Position, Navigation and Timing (PNT).
PNT, commonly referred to as GPS, provides precise location, elevation, direction and speed for land, sea and airborne assets equipped with a receiver. The timing signal from these space-based systems is also used in many data transfer and communications systems that require precise timing signals.
Space Situational Awareness & Battlespace Awareness
.
Space situational awareness, or SSA, is comprised of both ground and space-based optical and radar systems that provide "visibility" into orbital operations, satellite position and space debris tracking. This information is provided to space operators for cataloging space systems, avoidance maneuver and protection. Battlespace Awareness is the knowledge gained from processing and presenting information necessary to plan and control military space operations.


Defensive Space Control (DSC).
DSC consists of actions taken (e.g., certain maneuvers) or defensive sub-systems built into our space systems (e.g., shutters to protect sensors) that enhance the survivability of space systems when exposed to the natural environmental hazards of space or when purposely targeted by adversaries who possess electronic, high-energy or kinetic anti-satellite weapons.

Assured Space Access / Spacelift.
The ability to launch payloads into space, which includes the launch range assets required to conduct space launches.
Space Command and Control (C2).
Space C2 is the ability to provide reliable and unimpeded observation, orders, direction and effects-based monitoring for military space operations, space units and space systems.
Satellite Operations.
Spacecraft and payload operations conducted to monitor, configure, maneuver, operate and sustain on-orbit assets. This includes telemetry, tracking and commanding (TT&C), maneuvering, monitoring state-of-health, and maintenance and sub-functions for the spacecraft and payloads.
Protected, Tactical Communications.
Satellite communications which are designed to operate in a day-to-day and contested environment to support worldwide national and military communications.
Offensive Space Control.
Operations conducted to prevent an adversary's hostile use of U.S. and/or third party space capabilities and service, and to negate an adversary's space capabilities (e.g. disrupt, deny, deceive, degrade, or destroy).
Unprotected Communications.
Satellite communications which are designed to operate in a day-to-day (benign) environment to support national and military communications worldwide.
Space to Surface Intelligence Surveillance and Reconnaissance (ISR).
This capability is comprised of sensors that can detect or image objects, geographic features, physical change, movement of objects and electro-magnetic spectrum variances on the ground.
Terrestrial Environmental Monitoring.
Characterization, analysis and prediction of meteorological and oceanographic environment factors (surface, sub-surface and air conditions) that might affect military operations.
Nuclear Detonation Detection.
Persistent, global and integrated sensor capability providing global surveillance of nuclear detonations and their specific place, height of burst and yield.
Responsive Spacelift.
The capability to rapidly deploy, augment or reconstitute satellites/ payloads, including the capability to responsively place payloads on orbit to meet the warfighter's needs.
The Nine (9) Prioritized Cyberspace Capabilities are:
Proactive Defense.
Comprises the continuous measures taken to secure and protect AF and DoD cyberspace assets from attack and exploitation.
Defensive Counter Cyberspace (Recon/Counter Recon).
The employment of defensive measures that ensure the military can continue to operate in cyberspace.
Cyberspace Intelligence, Surveillance and Reconnaissance & Situational Awareness.
The integration of systems in support of operations providing accurate, relevant and timely intelligence.
Persistent Network Operations.
The continuous and agile operation of worldwide AF garrison and deployed networks. Data Confidentiality & Integrity Systems. Activities that safeguard information that resides on the Air Force Network and is provided to the joint warfighter.
Cyberspace Operations Center.
Activities that provide real-time command and control over military cyberspace forces.
Offensive Counter Cyberspace for Global Reach & Access.
Operations conducted to project power against adversaries in or through cyberspace.
Net Extension and Resiliency.
The U.S. Air Force will extend and expand cyberspace services for military and business operations.
Influence Operations.
Influence operations serve to amplify the effects of traditional military operations and influence perceptions and behaviors of leaders, groups or entire populations by means other than force (e.g., operations security, public affairs, counterintelligence operations, etc).