Late in February, senior leaders from the US Navy, Marine Corps and Coast Guard descended on San Diego, California, for the premier naval conference and exposition on the West Coast—AFCEA West.

Now in its 27th year, AFCEA West brings private industry together with the military to discuss challenges, best practices and the new technologies that are revolutionizing warfare.
In anticipation of the event, GSR sat down with Bill Flynn, the Vice President of Programs at SES GS and a former Naval Officer.
The communications challenges facing the Navy today, the particular challenges presented by the Asia Pacific (APAC) region and the role that SATCOM plays in the Navy's network infrastructure were discussed, as well as "information warfare" and how SATCOM—specifically COMSATCOM—can be an "information warfare" weapon for the military.
Here is what Bill had to say:
Government Satellite Report (GSR)
Much of the AFCEA West agenda seems focused on delivering a prepared, combat-ready and connected warfighter. What does a connected warfighter look like for the Navy? What role can SATCOM play in enabling that?
Bill Flynn
A connected warfighter should have access to the network capabilities that provide them the information they need to know—when they need to know it—to meet their mission requirements. This can be a challenge for maritime forces which are typically spread across a wide Area of Responsibility (AOR) and almost always over the horizon, especially in the Pacific.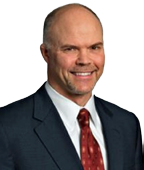 You've probably heard the term "network-centric warfare." That term refers to connecting all the nodes—sensors, platforms and weapons distributed throughout the battlespace. SATCOM plays an integral part in achieving network-centric capabilities for the Navy. And COMSATCOM is a significant part of the transport layer, delivering essential comms to meet mission requirements.
In addition to meeting warfighting requirements, the Navy must also consider providing warfighters the ability to communicate home, for [Morale, Welfare, and Recreation] reasons. Today's warfighters are young men and women who have grown up with communication devices in their hands. They expect to be able to connect back no matter where they are in the world, and that can be a challenge for people in the military.
Unfortunately, when you assess the [Navy platforms'] throughput, it's not nearly enough to meet all their mission requirements. There are threshold —or minimum—requirements and there are objective requirements. The Navy is currently meeting their threshold requirements; however, they're not meeting their objective requirements.
Consider how many people are on a carrier. How much bandwidth do they need? And how much bandwidth are they getting? Is that enough to really address all their requirements?
That's one area where SATCOM—especially COMSATCOM—can help. COMSATCOM can provide that high throughput capability to ships at sea.
GSR
AFCEA West, being where it is geographically in San Diego, California, naturally lends itself to discussions about the Navy and military operations in the Pacific. Are there particular challenges that the APAC theater creates for the military in the areas of communications and connectivity? How does SATCOM—and specifically COMSATCOM—help address these challenges?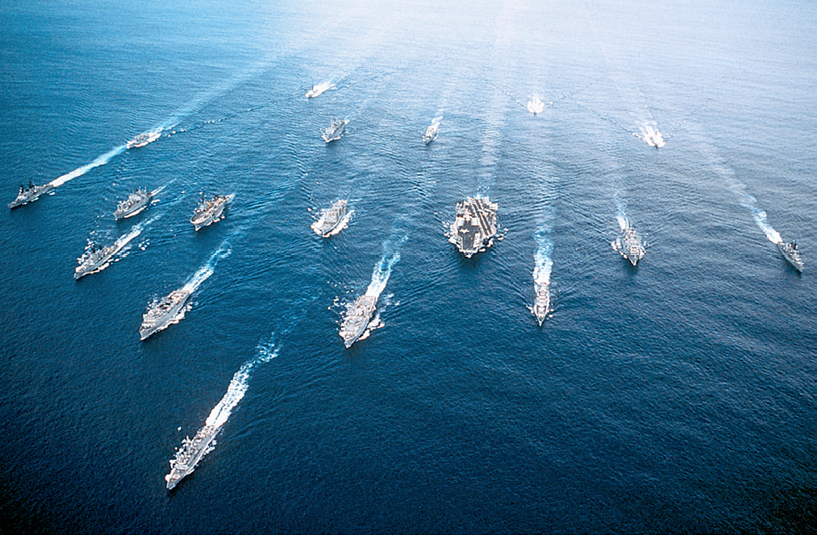 Bill Flynn
In terms of communicating and providing network-centric capabilities, there's no more challenging area than the Pacific. You could probably argue that—now that the ice caps are melting—you're going to have challenges at the North Pole and above the Arctic Circle. But, at this point, the Pacific has the most challenging communication requirements because it's vast and we have challenging missions there. There are high priority missions and platforms that deploy in the Pacific. We have important national level requirements that have to be addressed.
This geographic challenge is compounded by the fact that terrestrial networks in the region are not reliable. If you go to a place like the National Weather Service Station in American Samoa, they've replaced their terrestrial network with O3b high-throughput, low-latency satellite connectivity because the terrestrial network was not reliable.
We anticipate that other US Government agencies and military organizations will look to utilize similar services in the same way. This would give them access to the high-throughput, low-latency capabilities similar to what they would get with terrestrial fiber, but with the benefits and reach of SATCOM.
GSR
There are a significant number of panels and discussions at this year's show regarding "information warfare." What is "information warfare?" What role does SATCOM play in "information warfare?"

Bill Flynn
Information warfare is the effective use and management of information and communication technology in the pursuit of a competitive advantage over an opponent—this can include the collection of tactical information, denial of information collection opportunities, electronic warfare, cyber warfare, information assurance, and other weapons. In fact, the Navy has an entire career path dedicated to information warfare, which illustrates the importance the Navy places on it.
SATCOM plays an important role in information warfare by connecting the disparate sensors, platforms and systems that are taking part in information warfare missions. SATCOM delivers the connectivity that's required to meet mission requirements. For example, SATCOM allows us to capture high definition video from RPAs and convert it into an intelligence product quickly and efficiently.
In the old days, you would go out to do a mission, collect things on a tape, come back and play that tape at an analysis center where they would turn it into intelligence products. The whole process could take weeks or months. Today, we greatly shorten that process by delivering high definition video back to analysis centers in real time via COMSATCOM. This has enabled us to conduct warfare in a more efficiently and effectively—it's simply amazing.
GSR
What challenges are facing our military when it comes to "information warfare" in the space domain, and what role can COMSATCOM play in better preparing our Navy—and broader military—for "information warfare?"
Bill Flynn
One of the key challenges facing our nation in the area of information warfare is how contested and congested space has become. You can't go a week without somebody writing an article about space and the wars that are going to be waged—and may currently be being waged—in space today.
How does SATCOM play a role in that? When you've got a combined MILSATCOM and COMSATCOM capability, you've got resiliency. You've got the capability—when one gets taken out —to go to the other. I think that affords the US Government tremendous ability to get past this contested environment.
We're also paying close attention to this in the COMSATCOM world. We're looking for ways to provide jam-resistant capabilities that benefit both our commercial SATCOM users, as well as our military users.
GSR
What do you hope and expect to learn from Navy leadership at AFCEA West this year?
Bill Flynn
Well, like all of the services, the Navy continues to express concerns that the fleet is too small and the operational tempo for getting ships at sea is relentless and very challenging for them. So, right now, the Navy is looking at their funding levels and wondering how it will impact ship and aircraft maintenance abilities, and how it will impact their mission readiness. We're hoping to learn how Navy leadership is going to tackle that, especially with the new administration and the budget uncertainty that comes with it.
Despite some of the uncertainty, we do expect to see communications programs high on almost everyone's priority lists. We'll be listening specifically for ways the COMSATCOM industry can address their requirements — how can we help solve their problems with our COMSATCOM solutions?
GSR
You mention using COMSATCOM to fill those communications needs, but the military already has access to its own satellite constellation in WGS. For what reasons would the Navy want to utilize COMSATCOM vs. WGS?
Bill Flynn
COMSATCOM provides flexibility, controllability, rapid reconfigurations, and tailored, immediate responses. When the US government leases bandwidth from the COMSATCOM industry, they own that bandwidth for all practical purposes. They'll be assigned an engineer and a program manager dedicated to support their requirements. So, we can also be a lot more resourceful when it comes to overcoming outages and handling surge capacity.

It's common practice for a government agency to come to us and say, "I need capacity now, over this area." Since the COMSATCOM providers have worldwide networks consisting of large constellations of satellites, we're well-equipped to support that.
With WGS, bandwidth is available to the military based on priority. If a military organization requires satellite capacity, it goes on a priority list. Depending on the mission and its level of priority, it could either wait a long time for bandwidth, or even get kicked off the WGS satellites should higher priority missions need that capacity.
GSR
How do you envision next-generation Navy communications changing ten years from now? What are some in-theater examples?
Bill Flynn
When you assess almost any US Government customer, they are typically using some combination of MILSATCOM and COMSATCOM. I anticipate the next-generation to continue to use that hybrid solution approach.
However, I also think they will take larger advantage of the high-throughput, low-latency solutions that are available via High Throughput Satellites (HTS) and Medium Earth Orbit (MEO) satellites. They'll make the move towards HTS because it's less expensive. With advanced HTS solutions, the cost per megabyte decreases significantly, meaning that the government can get more capability at a lower cost.
To embrace HTS, there will need to be some upgrades to military SATCOM terminals and hardware. We're looking for ways that will enable the government to support that kind of transition on a limited budget. One way is to lease the terminals. Another way is to somehow incorporate the cost for the terminals into the COMSATCOM pricing. However, even with the cost to upgrade or replace some ground infrastructure, the cost savings of HTS should be enough to justify the transition.
This article is republished, courtesy of The Government Satellite Report (GSR) and Executive Editor Ryan Schradin. He is a communications expert and journalist with more than a decade of experience and has edited and contributed to multiple, popular, online trade publications that are focused on government technology, satellite, unified communications and network infrastructure. His work includes editing and writing for the GovSat Report, The Modern Network, Public Sector View, and Cloud Sprawl.
His work for the Government Satellite Report includes editing content, establishing editorial direction, contributing articles about satellite news and trends, and conducting written and podcast interviews. Ryan also contributes to the publication's industry events and conference coverage, providing in-depth reporting from leading satellite shows.
The Government Satellite Report is sponsored by SES Government Solutions
---