Fiscal Uncertainty Threatens Readiness
Declaring U.S. Strategic Command mission-ready for its global missions today comes with a warning. According to its commander, who addressed Congress, given the specter of fiscal uncertainty and declining resources, he's concerned he "may not be able to say the same in six months or a year."
Air Force Gen. C. Robert Kehler painted a picture of an uncertain, complex national security landscape during testimony before the Senate Armed Services Committee, even as the United States transitions from more than a decade of conflict.
These factors make the transition "unlike any we have experienced in the past," he said, with increasing volatility in many of the world's regions and the global interconnections that can quickly cause regional issues to go global.
Kehler cited examples over the past year alone: actions by violent extremists, increasing cyber activity, Iran's nuclear ambitions, North Korea's nuclear activities, the civil war in Syria and the rise in Russian and Chinese strategic capabilities among them.
Fiscal uncertainty adds to these challenges, he said, threatening already-overdue modernization efforts and, ultimately, readiness.
Kehler emphasized that this point is not lost on those intent on doing harm to the United States and its interests. "Our enemies and potential enemies are watching," he told the Senate panel.
Meanwhile, Stratcom remains focused on the missions critical to the nation's core national security interests, he said.
"To do this, our men and women wield a range of complimentary capabilities to create the tailored effects the nation needs," he said. "Our primary objective is to prevent conflict by influencing in advance the perceptions, assessments and decisions of those who would consider threatening our vital national interests."
This, Kehler said, demands continuing credibility of the United States' military capabilities, working in concert with other elements of U.S. national power.
The general emphasized the importance of Stratcom's historic mission—nuclear deterrence—and the need to ensure the readiness of the nuclear triad of strategic bombers, intercontinental ballistic missiles and submarine-launched ballistic missiles into the future for as long as nuclear weapons exist.
He recognized the need to modernize the command-and-control systems that ensure nuclear deterrence, and to replace the current fleet of Ohio-class submarines that is approaching the end of its service life.
Asked about the viability of the U.S. missile defense deterrent in light of North Korean activities, Kehler said he is confident the United States could defeat an attack from North Korea today. But he signaled that additional steps could be necessary in the future if North Korea continues to boost its own capabilities.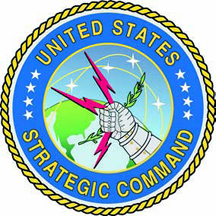 Sequestration and other budget uncertainties threaten these and other aspects of deterrence, he said, and ultimately, the command's readiness to defend the United States and assure its allies and partners.
It also puts the brakes on growth in essential areas such as cyber defense, he said, and ultimately could degrade the nuclear deterrent, global strike, missile warning and e-defense and situational awareness in space and cyberspace capabilities.
That will have a direct impact on Stratcom's support to warfighters around the globe, he said.
Kehler said he's also concerned about the impact on Stratcom's workforce, particularly civilians who are "integral to everything we do." They serve in some of the command's senior leadership positions and contribute specialized expertise to the mission, he said.
"There will be impacts across the board," he said, telling the committee the true extent of that impact won't be totally understood while the budget remains in flux. #
Story by Donna Miles, American Forces Press Services
* * * * * * * * *

A Whole Lot Of Shaking Going On
Data Physics Corporation recently installed a SignalStar Matrix multishaker vibration controller for use in the testing of missiles at a U.S. west coast Navy test and evaluation facility.
The Navy uses the Matrix multishaker vibration controller in several, single and multiple shaker configurations. Some applications use a single Data Physics SignalForce electrodynamic shaker with the Matrix vibration controller and some use two SignalForce electrodynamic shakers to test a missile in a single degree of freedom.
Yet other applications use electrodynamic and hydraulic shakers in combination to test missiles in up to six degrees of freedom. There is even one application that combines two six degree of freedom hydraulic shaker systems to test a missile in its container to produce defined linear or rotational motion.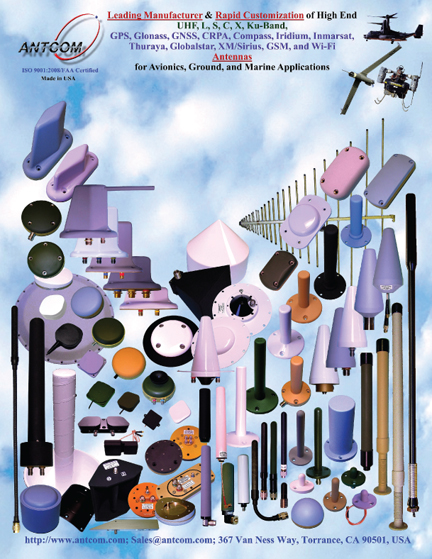 What is common to all these applications is the ability of the SignalStar Matrix controller to drive these multiple shaker configurations, producing precise motion in specified degrees of freedom.
Shock and vibration testing is used to test products in simulated real world environments. Most vehicles, vehicle components, and consumer electronics undergo some type of vibration testing in the design and validation cycle. Critical components often also undergo shock and vibration screening as part of the manufacturing process.
Vibration testing on missiles and missile canisters is critically important because of the potential for accidental detonation during transportation.
A difficulty with performing multishaker testing has been vibration control of the shaker systems for random, sine and shock test types.
The SignalStar Matrix controller has proven to be capable of operating most multishaker arrangements producing accurate control in many commercial and government aerospace applications.
For instance, when used to control two six degree of freedom actuator systems on a common large test article, the actuators can be controlled to one, two or three directions of translation while constraining the rotational degrees of freedom. Realtime vibration control of this shaker configuration to random, sine, and shock profiles is a unique feat that truly demonstrates the capabilities of SignalStar Matrix.
The U.S. Navy now uses SignalStar Matrix vibration controller and analysis systems at several large test facilities and joins other advanced users, such as NASA. The Matrix is designed to meet the demanding requirements of advanced testing and evaluation, and provides a single solution for both multishaker and single shaker control.
* * * * * * * * *

GaN Is All Amp'd Up
Comtech Xicom Technology, Inc. introduced a compact and highly efficient GaN-based amplifier for X-band MILSATCOM service.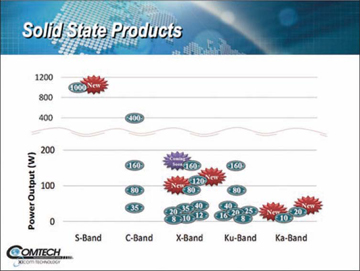 Model XTSLIN-100X-B1 features 100W of WGS linear power in a compact, rugged 32-pound package. Drawing only 750W of prime power while at linear RF output, this amplifier is ideal for transportable applications where robust, high efficiency, lightweight and high-temperature operation is required.
In addition, this unit has demonstrated the ability to support critical multi-carrier X-Band operation with extremely low leakage levels in the receive band, even for the case with the SSPA in view of the antenna and feed.
Model XTSLIN-100X-B1, measuring just 6.8-inches x 10.5-inches x 17-inches, includes an integrated BUC, output isolator and harmonic filter.
This amplifier has been developed and is manufactured in the USA, facilitating military procurement and logistics.
It is the perfect solution for military users who need high power, high-efficiency, compact solid-state amplification for single- or multiple-carrier X-Band tactical SATCOM systems.
"We are extremely proud to introduce this industry-leading X-Band product in support of our military customers who are looking for greater mobility, efficiency and linear power. Our new HPA delivers 100 Watts of WGS linear power in a smaller and lighter package. No other product in the marketplace offers this level of linear power in such a lightweight package," said John Branscum, President of Comtech Xicom Technology, Inc. "As customers demand higher performance, they continuously turn to Comtech Xicom Technology where we are dedicated to rapidly providing solutions to their most challenging problems."
* * * * * * * * *

U.S. Army Builds STEM Interest
In honor of National Engineers Week, U.S. Army Corps of Engineers Europe District employees presented structural engineering, alternative energy and fire-protection concepts to Department of Defense Dependents Schools-Europe students February 19-21, at Wiesbaden Middle School.
Lawrence Carabajal, a district structural engineer, presented a bridge-building lesson to eighth-grade science and math students. Carabajal used a hands-on approach, constructing a Leonardo da Vinci-designed wooden bridge for students to test and re-create.
"What engineers love doing is building things and testing them, so let's do it," Carabajal said as he assembled the self-supporting arch bridge in front of a 46-student audience.
Once the bridge was constructed, students were eager to test the capacity by adding textbooks, two at a time, to determine the applied load the structure could hold. Volunteers loaded the bridge with 20 textbooks until an audible crack replaced the silence in the school foyer.
"Wow! There went something. What just cracked?" asked a member of Elaine Young's eighth-grade science class.
A few seconds later the structure collapsed.
"Our bridge has reached its limit," Carabajal said.
Due to excessive weight, the bridge failed and needed to be rebuilt, he explained. Carabajal asked the class to suggest a method to strengthen the bridge. As a clue, he described the weakness of the previous bridge design.
"On our previous arch bridge, the ends were translating or going outwards. For arch bridges you don't want the ends translating. You want them pinned or fixed," he said.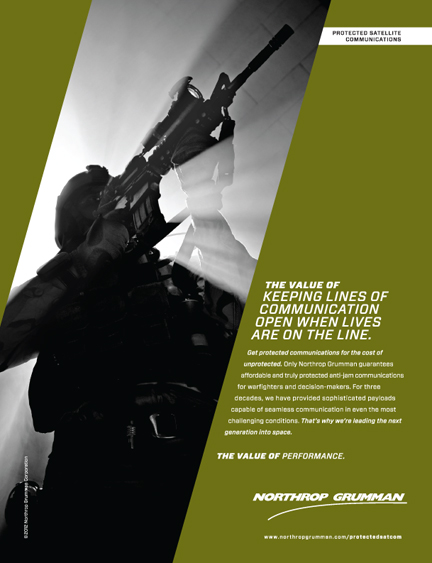 An engaged student's hand popped up in the air; he said reinforcement was the answer to strengthening the bridge.
"This guy is smart," Carabajal said.
Using their feet, students created abutments to reinforce the new bridge, causing the arch to resist through compression and withstand a greater applied load than the previous bridge. The demonstration provided a real-world lesson on compression versus tension, a concept critical to bridge design and construction.
"This is a practical application of the learning taking place in the classroom," said Millicent Dixon, a Wiesbaden Middle School math and resource management teacher. "We need to use math to do this, to build this structure."
For teachers, it is always a challenge to explain how classroom lessons translate into reality, Dixon said. The bridge-building exercise provided students tangible examples of applied math and science.
David Williams, an eighth-grade student who fancies math, said the structural engineering exercise was a good way to learn about bridges.
"At first, it looked like a jigsaw puzzle and I thought, 'Wow, how do you make it stand?'" he said.
As the presentation progressed, Carabajal explained how the arch bridge transferred the weight of the bridge and its load to the abutments or reinforcements at either end. He also explained that there are four main types of bridges: beam, suspension, truss and arch. During the workshop, Dixon saw interest gleaming in her students' eyes.
"Experiences like this with our community motivate our students to learn. The more hands-on engagement, the more real and accessible engineering seems," Dixon said.
The students enthusiastically raised their hands, asked questions and volunteered to build, load and measure the bridge. The hands-on exercise allowed students to touch, feel and break the structure.
Getting students excited about engineering in middle school or even earlier is advantageous. Frequent exposure to engineering activities and professional engineers is key to attracting students to the field, Dixon said.
"I remember being a student and thinking all engineers went to (Massachusetts Institute of Technology). For me it seemed unattainable," Dixon said. "But the more experience [my students have] with people in this field the better.
"They see their teachers every day so they want to be teachers," he continued. "They see athletes on television, so they want to be athletes. They need to see people in science and technology to get them interested in these fields."
As a sponsor, Europe District works with Wiesbaden Middle School teachers and administrators to engage students throughout the year. In addition to Engineers Week, district volunteers connect with WMS via videoconferencing lessons, Earth Day activities and Take Our Daughters and Sons to Work Day. At USACE, it is a priority to attract students to science, technology, engineering and math, or STEM, through a variety of outreach programs.
"Our country is in dire need of more scientists and engineers," Carabajal said. "The president has this STEM initiative because so much of the work is being sent overseas. We have to educate [students] and keep that work in our country."
STEM jobs are growing at a rate three times as fast as non-STEM jobs, and by 2018 they are projected to grow by 17 percent, according to the U.S. Department of Commerce.
As Carabajal's bridge-building presentation drew to a close, he made a plea to the students, "Please consider engineering as a career field."
Story by
Jennifer Aldridge, USACE
* * * * * * * * *

Three More On The Books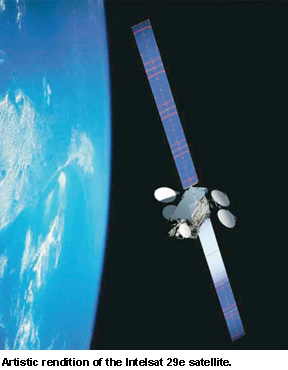 Arianespace has completed a launch services contract with Intelsat S.A. for the launch of three satellites through 2017.
Weighing more than six tons each at launch, the satellites will be placed into GTO by the Ariane 5 ECA from Europe's Space Port in French Guiana.
The three missions will include the launches of Intelsat's previously announced, high throughput EpicNG–class satellites. Intelsat EpicNG is designed to address wireless and fixed telecommunications, enterprise, mobility, video and government applications that require broadband infrastructure.
On this occasion, Jean-Yves Le Gall, Chairman & CEO of Arianespace, said, "We are particularly proud to be able to serve the world's largest satellite operator and we thank Intelsat. It is an honor to continue a partnership that goes back nearly 33 years.
This new contract for three satellites—representing the 52nd, 53rd, and 54th satellites Arianespace will have launched for Intelsat—is for us a confirmation of the quality and the competitiveness of our launch services."
* * * * * * * * *

Readjusting The Ceiling
Harris Corporation has received a $500 million increase in the ceiling value of its 2011 Indefinite Delivery, Indefinite Quantity (IDIQ) contract with the U.S. Army Communications Electronics Command.
The increased ceiling provides the U.S. government with greater flexibility in acquiring Harris radios, accessories, systems and services to assist international partners with their mission-critical communication needs.
Under the contract, Harris provides military and land mobile radio systems to international partners of the U.S. State Department and U.S. Department of Defense.
The contract is part of the U.S. government's Foreign Military Sales program, which supports coalition building and interoperability through sales of defense equipment, training and services.
The contract allows all of these organizations to acquire product from the entire Harris Falcon radio portfolio. Such includes many advanced wideband solutions—such as the RF-7800H High-Frequency, RF-7800M Multiband Networking and RF-7800S Secure Personal radios—as well as Harris Unity and other land mobile radios for public safety and first responder communications.
"The increased ceiling expands our ability to support international customers with advanced tactical radios and integrated communications system solutions," said Dana Mehnert, group president, Harris RF Communications. "Backed by 50 years of expertise and world-class customer support, our radios have been proven extensively in missions all around the world. We provide users with mission-critical network communications for applications in command and control, border security, counter-terrorism and other missions.''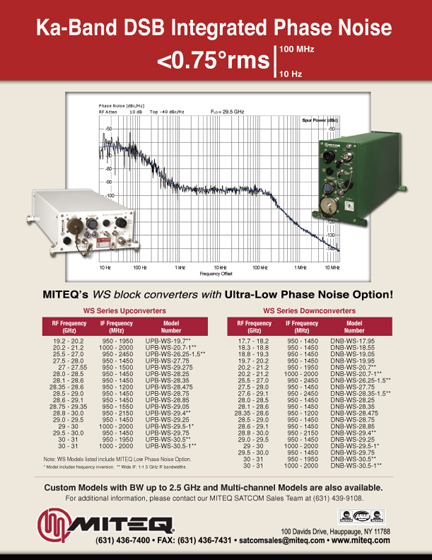 * * * * * * * * *

Roaming Resources
Thuraya Telecommunications Company has just announced a strategic partnership with AT&T Inc., which will provide outbound GSM roaming for voice and data services to Thuraya users across the United States.
The roaming service, which commenced on March 15, 2013, allows Thuraya subscribers to roam seamlessly with their Thuraya XT-Dual handsets on the AT&T network.
Thuraya customers in the United States, including Puerto Rico and the U.S. Virgin Islands can now make and receive calls, and also send and receive text messages (SMS).
The next stage of the roaming service between Thuraya and AT&T will enable AT&T customers to roam and use the Thuraya satellite network which spans more than 140 countries across Africa, Asia, Australia and Europe.
* * * * * * * * *

Expansion of EXPLORERs
The EXPLORER BGAN portfolio is expanding with the addition of four new series of VSAT terminals, all bearing the famous EXPLORER name.
To make this possible, Cobham SATCOM is migrating its established TracStar portfolio of VSAT terminals to become EXPLORER products, creating a most comprehensive range of land-mobile satellite communication products in the market, covering both BGAN and VSAT. The expanded EXPLORER portfolio now includes:
– EXPLORER 300, 500 & 700 Series: Ultra-portable and easy-deployable Inmarsat BGAN terminals (L-Band)
– NEW – EXPLORER 3000 Series: Manual Deploy Fly-Away VSAT Antennas
– NEW – EXPLORER 5000 Series: Auto-Acquire Fly-Away VSAT Antennas
– NEW – EXPLORER 7000 Series: Auto-Acquire Drive-Away VSAT Antennas – Communication-on-the-Pause (COTP) for vehicles
– EXPLORER 325 & 727: Satcom-on-the-Move (SOTM) BGAN terminals for vehicles
– NEW – EXPLORER 9000 Series: Satcom-on-the-Move (SOTM) VSAT Antennas for vehicles
The Cobham SATCOM land portfolio now features a diverse array of turnkey satellite terminals, ensuring that it can fulfil critical communications needs and offer true choice and flexibility for end-users. Regardless of location, when traditional communication infrastructure is unavailable, EXPLORER products keep users connected with reliable voice and data links.
EXPLORER enables high quality IP-based services such as voice communication, radio, data, fax, and live video transmission that work efficiently across the BGAN network and now, on VSAT satellite links.
Customers of Cobham SATCOM's TracStar land-mobile product lines will experience no major changes in service as the TracStar products become EXPLORER.
The same sales, engineering, and support staff remains focused on servicing products in the field and developing world-class mobile VSAT solutions under the EXPLORER name.
These efforts are strengthened by the structure of Cobham SATCOM, which benefits from the expertise of the teams behind EXPLORER and TracStar.
* * * * * * * * *

Monitoring Those Remote Assets
Globalstar Inc. signed a three-year manufacturing, airtime and distribution agreement with Nupoint Systems to expand the Company's M2M data communication service offerings beyond the reach of terrestrial (cellular) communication.
Nupoint products and services integrated with Globalstar satellite data services will be used to provide two-way communications for M2M data collection and monitoring of customer assets.
Companies that work in remote locations such as: Oil and gas wells, mining sites, water management systems, environmental/weather sites, pollution detection systems, early warning systems and remote security, will benefit from this cost-effective, long-term asset monitoring solution.
Wayne Carlson, President & CEO of Nupoint Systems, said, "Companies can't always choose the location of their assets, but they can choose a reliable and cost effective satellite communications solution to connect to those assets. With Globalstar's recently launched satellites having a design life of 15 years, Nupoint is able to provide reliable two-way connectivity with our customer's data equipment, even in the most remote locations for years to come."
"Globalstar's satellite network will provide reliable solutions to meet the varying needs of Nupoint Systems' many customers. Decision making information will be available in real-time regardless of the asset location," said Frank Bell, President of Global Sales and Marketing for Globalstar.

Globalstar successfully launched its final batch of second-generation satellites on February 6, 2013.
Once placed in service, Globalstar will be positioned as the first mobile satellite services provider to complete the deployment of a second-generation constellation of low-Earth-orbit (LEO) satellites.
Combined with the Company's affordable and award-winning suite of consumer retail SPOT products, Globalstar will be uniquely positioned to offer the world's most extensive lineup of highly reliable and lowest-priced mobile satellite services to the broadest range of customers around the globe.
* * * * * * * * *

Processing Those Payloads
Astrotech Corporation has announced that its Astrotech Space Operations (ASO) subsidiary has been awarded a NASA task order contract to provide payload processing services for the Soil Moisture Active Passive (SMAP) satellite at ASO's Vandenberg Air Force Base, California, facility
.
SMAP is the second mission awarded by NASA under the current Not-to-Exceed $16 million Indefinite-Delivery/Indefinite-Quantity (IDIQ) task order contract that runs through December, 2017.
The Jet Propulsion Lab satellite, scheduled to launch in October, 2014, will gather global measurements of soil moisture and its freeze/thaw state from space. The three-year applied science mission will enhance weather forecasts and climate monitoring and prediction capabilities.
In January, NASA awarded a Not-to-Exceed $12.1 million IDIQ task order contract to ASO Florida to provide services for satellites launched at Cape Canaveral Air Force Station, Florida.
* * * * * * * * *

Plenty Of Support
Northrop Grumman Corp. has completed the fabrication of the primary mirror backplane support structure (PMBSS) wing assemblies for NASA's James Webb Space Telescope.
The primary mirror backplane supports the telescope's beryllium mirrors, instruments and other elements during ground test operations and launch. It holds the 18-segment, 21-foot-diameter primary mirror nearly motionless while the telescope is peering into deep space. Their unique folding design permits the telescope to fit in the five-meter fairing of the launch vehicle.
Measuring approximately 24 by 21 feet, and weighing more than 2,000 pounds, the primary mirror backplane support structure—which includes the wing assemblies as well as the center section that ATK completed in February 2012—must meet unprecedented thermal stability requirements. While the telescope is operating at a range of extremely cold temperatures, from -406 to -343 degrees Fahrenheit, the backplane must not vary more than 38 nanometers (approximately 1/1,000 the diameter of a human hair).
The wing assemblies of the Webb Telescope's primary mirror backplane support structure were designed and fabricated and will be tested at ATK facilities in Magna, Utah. ATK designed and built the 900 composite parts of the wing assembly using lightweight graphite materials and advanced fabrication techniques.
* * * * * * * * *

Impressive VSAT Efficiency Gains
The newest and highest capacity member of its family of VSAT indoor units builds on the proven VSAT while tripling its throughput.

STM Group, Inc. announced Monday, March 18, at the Satellite 2013 tradeshow, the newest and highest capacity member of its SatLink® family of VSAT indoor units.
The SatLink 2910 builds on the proven SatLink 2900 VSAT while tripling its throughput. Multicast or streaming IP data is supported at rates up to 150 Mbps. Interactive IP traffic and bulk file transfers are handled with exceptionally high throughput as well.
The SatLink 2910, like all current SatLink products, supports the DVB-RCS2 standard for efficiency and link performance with ACM on DVB-S2 carriers and superior performance on TDMA carriers by using ACM per burst. Its capabilities deliver both higher return link throughputs and much higher link availability.
TDMA carriers up to 8 Msps are supported, enabling information rates up to 24 Mbps on return links.
All satellite bands are supported by the SatLink 2910 VSAT indoor unit, including: C-, Ku-, and Ka-bands.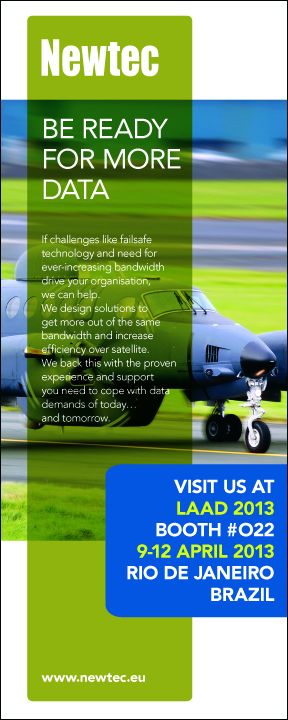 The new 2910 is especially well suited for powerful new High-Throughput Satellites in Ku- and Ka-band. In some maritime and mobile markets the efficiency gains realized can be up to 250 percent, even with conventional Ku-band satellites.
Value-added IP networking features in all SatLink networks and in the SatLink 2910 include: advanced QoS, integration of traffic shaping with ACM controls, integrated link encryption using AES-256, VLAN tagging with private networking extensions, and mesh networking among VSATs. The SatLink 2910 includes a built-in 8-carrier mesh TDMA burst receiver for excellent mesh networking performance.
The SatLink 2910 is a 1U rack-mountable unit targeted primarily into maritime and other professional markets for broadband multimedia services. It will also serve demanding specialized applications for large commercial enterprises, such as oil & gas exploration companies, as well as defense, homeland security, and other government ministries.
In maritime environments and other mobile VSAT markets the SatLink 2910 uses the VSAT Antenna Control Protocol (VACP), an open protocol developed by STM and supported by most manufacturers of stabilized antennas. VACP enables seamless beam and satellite handovers for mobile VSATs when roaming or experiencing blockages.
The SatLink 2910, like other SatLink VSATs, is fully configured and automatically controlled from the Hub, avoiding the download of configuration files or any manual actions during beam handovers.
The DVB-RCS2 standard includes all best-in-class technologies, such as: linear modulation up to 16QAM; 16-state Turbo code FEC; and burst formats with encapsulation optimized for IP communication. This ensures the lowest possible overheads and best bandwidth utilization, while also removing the need to configure return carriers in SCPC mode simply to obtain high throughputs at the best efficiency.
STM is currently the only supplier shipping products with support for the DVB-RCS2 standard.
The SatLink 2910 will be commercially available in Q3, 2013.
STM also announced a development project for a very high-throughput, integrated TDM/TDMA Hub modem, supported by the Norwegian Space Centre and the European Space Agency.
This project will produce a compact 1U rack-mountable unit with 350 Mbps of IP throughput over DVB-S2 forward carriers with symbol rates up to 200 Msps. Also, the new DVB-S2 extensions currently being standardized by DVB, like 64APSK modulation, will be supported.
At the same time this new modem will perform burst demodulation for up to 64 DVB-RCS2 return carriers simultaneously, each using ACM per burst with an IP throughput of 150 Mbps.
The hardware platform for the modem will also contain an integrated Network Control Center (NCC) function handling all TDMA return link burst scheduling and burst performance tracking for up to 10,000 active VSATs.
* * * * * * * * *

SAMS™ Saves
Satellite traffic planners have a host of tasks and solutions usually are costly.
SAMS™ by Glowlink is a NexGen satellite capacity and link planning tool. Satellite traffic planners can use SAMS™ to plan satellite communications traffic, perform link budget analysis and optimize space assets to meet data throughput and link performance objectives—all at a fraction of the price of other planning products on the market.
SAMS™ is designed for both fixed and mobile networks including aeronautical and maritime networks. The product is designed with an emphasis on ease-of-use. Its point-and-click interface gives the user a graphical and intuitive way to plan traffic links and predict their performance on a link-by-link or network-wide basis.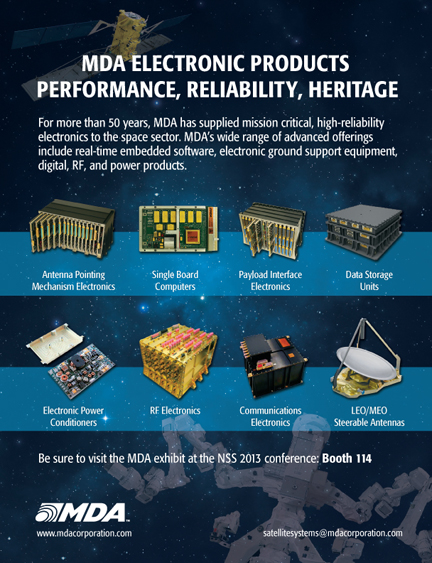 SAMS™ can be used either as a stand-alone link planning tool, or seamlessly integrated with Glowlink's industry-leading carrier monitoring systems for an end-to-end, all inclusive network planning/management operation: real-time carrier measurements can be incorporated into the refinement and assessment of planned traffic. Likewise, spectrum plans can be loaded into the monitoring system with a simple mouse click so the planned traffic can be immediately monitored for performance verification.
SAMS™ comes packaged with a SAMS™ Server and an integrated SAMS™ workstation for a true turn-key, plug-and-play solution.
http://www.glowlink.com
* * * * * * * * *

The Dilemma Of Decreased Spending
According to Euroconsult's newly released research report Government Space Markets, World Prospects to 2022, government spending on space reached a peak in 2012 of $72.9 billion, a non-negligible increase compared to 2011, which followed two consecutive years of minimal growth.
This upswing is attributed to increased activity of countries such as Russia, China, India and new world or regional leaders who compensated for budget uncertainties affecting North America and Europe. Euroconsult expects global government expenditures on space to decrease due to fiscal policies exerting continuous pressure on public finances; improvement is not expected before 2015.
"As forecasted in the previous editions of this research report, global government spending in space has entered a deceleration phase," said Steve Bochinger, COO at Euroconsult. "2013 should mark for the first time in 12 years a global decrease in government funding for space programs."
According to the research report, government space programs should be affected in the short term by an overall flat spending environment and decrease in global funding.
The situation is expected to recover in the second part of the decade, driven by a cleaner public finance environment, a new procurement cycle and R&amp ;D in historical leading space nations, and sustained spending from new world/regional leaders and nascent programs. By 2022 global government funding for space activities is anticipated to pass the $77 billion mark.
The landscape for civil space activities has experienced profound structural changes in the last decade. In 2003, the top three civil space programs (U.S., Europe, Japan) accounted for 90 percent of world's civil expenditures. In 2012, their share accounted for only 64 percent illustrating the "decentralization" of space investment worldwide.
Following a peak launch of 65 satellites in 2011, governments worldwide sustained a dynamic launch rate in 2012 with 58 satellites for civil and defense applications, marking the second highest launch rate over the last decade.