The need for satellite communications (SATCOM) in Australia and the APAC (APAX) region continues to increase.

Due to the geography in these locations, which includes vast remote land and maritime regions, and large rural and densely populated urban areas, many villages and cities are inaccessible by road and, therefore, have a difficult time communicating with the outside world in cases of disaster or simple day-to-day needs.
Along with topographic considerations, budget and funding play a significant part in the final solutions when it comes to the varying SATCOM requirements within and across governments. However, whether military or civilian, budget-conscious government customers demand reliability, scalability and the ability to operate globally when required.
As populations and economies grow, driven by industries such as oil, gas, mining and tourism, organizations and governments in the APAC region are reaching out to SATCOM service providers to help supplement connectivity.
This is where Speedcast stands ready to deliver. With a global network of 40 teleports supporting 8.5 GHz of capacity across global X-, C-, Ku-, Ka-, UHF- and L-band networks and access to more than 70 satellites, Speedcast is uniquely positioned to deliver services across the full range of government requirements.
By rolling out satellite broadband to remote locations that lack sufficient access and infrastructure, Speedcast helps connect communities with communications for areas such as healthcare, education and commerce.
An example of this is Speedcast's recent work with the Australian government to leverage the service provider's
Ka-band network to provide wireless and 4G network Internet services to residents and businesses on Christmas Island when local infrastructure became unavailable.
Delivering services within the APAC region also means understanding the specific contracting regulations and processes, including how to integrate the solution within each country's unique telecommunications architectures. Coupled with budgetary restrictions and capabilities, across both civilian and military, governments are being forced to do more with less.
Securing government contracts, as a result, is traditionally a much longer process than that of commercial contracts. Years can be spent developing and demonstrating services and capabilities with no guarantee of being successful on a resultant tender.
However, government contracts remain active and viable for several years, as well as help build strong, trusted relationships as critical capabilities are delivered to end-users, making it worth the effort and investment.
The Applicability of SATCOM
Speedcast's investments in its people and networks allow the service provider to deliver across the full range of government requirements. Military and humanitarian assistance and disaster relief (HADR) are two such mission-critical segments.
Military
Militaries are continually reviewing needs and incorporating new SATCOM capabilities into their overall communications posture as the demand for big data grows. Military customers typically have a more rigorous set of requirements than those of civilian and local governments.
In many cases, militaries have much higher throughput needs in order to execute intelligence, surveillance and reconnaissance (ISR) assignments. With the type of reconnaissance militaries are responsible for in order to provide safety and security to their country, there is a significant push towards big data, especially in video streaming.
With a seemingly insatiable desire for throughput, High-Throughput Satellites (HTS) are coming more into play as they are introduced to the market. Militaries and other organizations are moving toward more managed end-to-end services.
With fewer firms building their own teleports, managing their own hubs and procuring their own bandwidth, the need for improved connectivity, efficiency and cost-effective networks increases, making the use of HTS an important part of meeting these needs.
How is the need for speed, managed services and security in addition to the interoperability with the NATO and US forces accommodated? Speedcast's work in Australia with the Australian Border Force (ABF) is a good example.
Speedcast has incorporated the latest technology, specialized networks and monitoring software to meet the rigorous requirements of military organizations, either on land, at sea or in the air.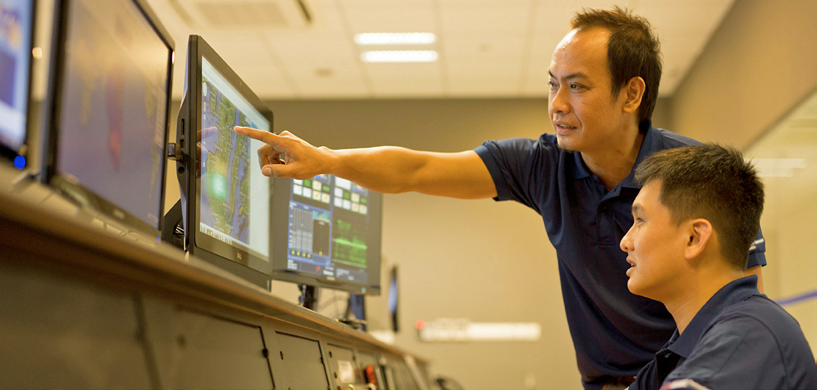 In October of 2016, Speedcast was awarded a tender for delivery of customized Wideband Management Systems for military and commercial satellite networks used by the ABF for the delivery of SATCOM to their Cape Class Patrol Boats, augmenting their existing military SATCOM services. Since then, Speedcast has begun implementing a full network management system that includes equipment, software and support, as well as providing a secure network integration strategy to satisfy ABF's stringent security and quality requirements.
With a maritime domain exceeding 10 million kilometers, Speedcast's delivery of high-quality services for ABF's Patrol Class vessels through sophisticated equipment and superior network monitoring allows the border forces to be more efficient in how they patrol and protect this vast area from a wide range of civil maritime security threats. In addition to these benefits, this service has also brought new capabilities to ABF that could expand to the Royal Australian Navy and other navies within the region.
Civilian
The requirements change when considering the needs of the civilian side of government. HADR is central to governments in the region. Unpredictable weather, natural disasters and other emergency situations require rapid response and connectivity for the safety and security of civilians. This is especially evident when it comes to tsunamis and earthquakes in Southeast Asia. Rapid deployment capability is essential to call for aid and emergency assistance.
In cases where such communications infrastructures are compromised, portable SATCOM devices like fly-away kits are great to have on hand. These kits are secure communications devices that are a combination of very small aperture terminal (VSAT) technology, innovated with solar panels, battery packs and wide area network (WAN) technology that gives a complete solution to the end-user — all about the size of an airport carry-on suitcase.
For most HADR agencies and first responders, they don't have the requirement, or budget, to utilize SATCOM services on a daily basis. While they may not need the service to be "always on," they absolutely do need it to be "always available."
This availability, should an incident or natural disaster occur, allows agencies to plan and execute their missions with confidence — delivering emergency services quickly to the affected region and allowing work to begin toward a permanent solution.
The Benefits of a Local Presence
Having a local presence is essential to maintaining a strong relationship and building trust with governments in this region of the world, as is true elsewhere. With the years it can take to make headway in government contracts, operating locally demonstrates an investment in the community and delivers real, tangible value to the customer.
As is true with fly-away kits, Speedcast is constantly working with specialized local partners in the APAC region to deliver unique and innovative solutions. Speedcast engages intimately with agencies, building strong partnerships, trust and relationships in the region.
This approach affords Speedcast insight into the specific needs of the country or area and, consequently, an intimate understanding of the real problems the local agency faces — sometimes before the government agency has fleshed out what requirements are needed to fix the problem.
Due to these varying requirements, there is no one-size-fits-all SATCOM solution across all governments in the APAC region. Each opportunity requires hard work from teams of sales, engineering and service delivery professionals, with trusted relationships across partners and government agencies in each of the affected areas.
www.speedcast.com/industries/government/
Mike joined Speedcast in March 2017 and is the Vice President of Government Services. In this capacity, he is responsible for the positioning and sale of Speedcast products and services to governments globally.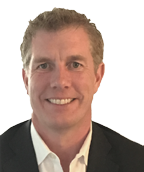 Mike has more than 20 years' of experience in sales, service delivery and support of satellite communications services to government customers, both directly and through channel partners. Prior to joining Speedcast, Mike spent four years at Inmarsat and 17 years at Stratos.
At Inmarsat, as Vice President of Sales for the US government business unit, he was responsible for the sale and distribution of all Inmarsat products and services, via wholesale distribution partners, into all US government verticals. At Stratos, Mike held several senior positions across sales, engineering, and operations over 17 years, with a focus on US government maritime sales.
Prior to joining Inmarsat, Mike spent six years as Director of Maritime Sales — US government, driving revenue through both direct and indirect sales. He was awarded the US Navy Space and Naval Warfare Systems Command (SPAWAR) "Lightning Bolt Award" in recognition of his efforts delivering satellite communications services to the US Navy in 2002. Mike holds a Bachelor of Engineering degree in electrical engineering from Memorial University of Newfoundland, Canada.
---