Contributing Editor Mike Kelley spoke with Lt. Gen. (ret.) Mark Curran, Vice President of Army Programs and Huntsville Operations for L-3 Communications. L-3 supports a variety of businesses, but is primarily a supplier of electronic and communications products to the DoD. In July, L-3 finalized the spinoff of Engility, a new company that comprises much of L-3's former government services business. In Huntsville, L-3 supports a wide variety of federal programs and agencies, including the Space and Missile Defense Command. and MDA.
Mike Kelley
What prompted L-3 to open a Huntsville office?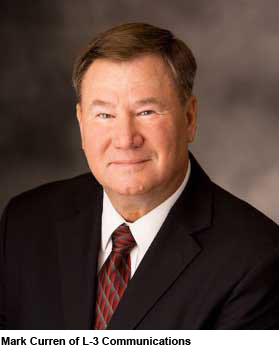 Mark Curran
We saw Huntsville as one of the key areas in the United States to establish an office. Ten of our business units have a presence here, and over 30 of our business units do business in this area, either as a product supplier or providing capabilities to organizations like Missile Defense Agency, PEO Aviation or PEO Missiles and Space.
We started the office in 2007. It's a small office from a corporate standpoint, but we feel it has been effective with coordination with our customers, and it also helps our business units understand what business opportunities are available with the commands located here in Huntsville. It's interesting to me that the growth has not turned out where you think it might be, not on the missile side, but on the aviation services side.
Mike Kelley
Can you comment for us on the immediate, and long-term goals, for this office?
Mark Curran
With our services focused on the Missile Defense Agency and Space and Missile Defense Command, we are now focused more on the product side. Most of that product we're supplying as a first- or second-tier supplier to other large prime defense companies.
Our first, and immediate, goal is to represent L-3 here in Huntsville as number one, a strong member of the community. Number two, we want to act as a facilitator of opportunities for our business units, and to help with relations with our government and defense industry partners.
Longer term, we want to sustain the business we have and grow the business here, especially in the aircraft maintenance and aircraft manufacturing area, the services side of aviation, where we have a lot of strength.
We hold three large contracts that anchor the aviation maintenance side of our business. L-3 Aviation Fleet Support is the eleventh largest employer in Alabama with regard to the kind of maintenance work we are doing on about 650 aircraft at Ft. Rucker. We are the incumbent on the Fort Rucker Aviation Maintenance Contract which is being recompeted. It's a very big contract which we hope to win again.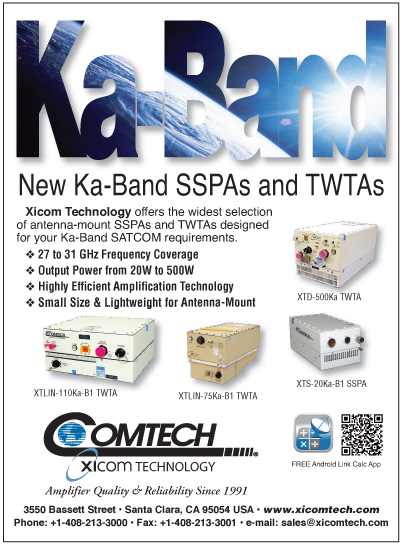 We also have the Contractor Logistics Support contract through the Program Office Fixed Wing for all the Army's C-12 and UC-35 aircraft. We maintain both the ISR C-12 platform and the utility C-12 and UC-35 platforms. We actually have a PMO shop here in Huntsville that manages that program, and they're located in this building.
Our third contract is the maintenance contract that runs through AMCOM. It's the regional aviation support maintenance contract, and it has employees at Ft. Stewart, Ft. Bragg, and Ft. Campbell who are doing reset of rotorcraft as they are coming out of theater, before they are re-deployed.
Mike Kelley
What led to the decision to create and spin off Engility?
Mark Curran
We decided to take a good portion of our government services business and spin it off into a new publicly-traded company called Engility. We think it's a very positive thing for both L-3 and Engility because, as a new corporation, Engility will be unburdened by the larger infrastructure that a product and services-oriented corporation has. That lower overhead will allow it to compete more effectively in a services environment. Finally, it helps both corporations with OCI (organizational conflict of interest) issues.
Mike Kelley
Much of the Huntsville office supports the Space and Missile Defense Command. What can you tell us about that?
Mark Curran
Through our Global Security and Engineering Solutions divisions, we are supporting them in two primary areas. They work for both the Technology Center and the Future Warfighting Center at SMDC.
For the Tech Center, they provide a product called Vista and some software engineering and technical analysis and development. For the Future Warfighting Center they provid
e a product called the Joint Enabled Messaging System
(
JEMS
). They provide modeling and simulation support, and exercise support command and control.
The JEMS software allows rapid, seamless data, format, and protocol translation between SMDC, U.S. Army, Joint, and other assets and our coalition and multi-national partners. JEMS provides the critical linkage between systems without requiring modification to the systems in question or lengthy software development, and the system serves as the enabling technology in truly realizing immediate sensor-to-shooter linkages.
Our
Vertical/horizontal Integration of Space Technologies and Applications
(
VISTA
) product is a software capability providing integration of relevant operational information for decisive Brigade and below operations, what we term "Space to Foxhole".
VISTA, leveraging the aforementioned JEMS software, provides the right information, in the right format, at the right time, to be displayed on the appropriate Mission Command system. VISTA software supports both current and future
Army Battle Command Systems
(
ABCS
). It operates across Strategic, Theater, and Warfighter networks, supporting Joint, Interagency, Intergovernmental, and Multinational Mission Command on current computer and communications systems. The focuses of the VISTA capability is on seamless distribution of relevant information from Space and Missile Defense and multiple sensor assets to individual Soldiers/Warfighters at the tactical edge.
Now, when you talk about what's inside the missiles being built by the Primes, we provide some electronics and avionics pieces. That also applies to
Patriot
and
THAAD
missiles for MDA.
Mike Kelley
L-3 provides support to the Missile Defense Agency. What can you tell us about those activities?

Mark Curran
Well, I'm limited due to security reasons on the information I can give you, but I can say that for MDA, we furnish a host of services through our
Global Security and Engineering Solutions
, or
CS&ES
, and some products. The services to MDA are similar to what we do for SMDC: financial management, administrative support, systems engineering, infrastructure and environment test, security and intelligence operations.
A lot of that is products. On the electronic products side, we are premier suppliers to multiple prime contractors who build air defense missiles and interceptors for MDA, things such as encoders, encryptors, transmitters, flight termination receivers, electronic safe and arm systems, and transponders. On the testing and range support side we provide translated GPS range systems, airborne flight test data collection using our
HALO-I
and
HALO II
airborne platforms, and targets provided by
L-3 Coleman Aerospace
.
Coleman is also very heavy into
Flight Test Integrated
(
FTI -01
), which is a very large test MDA is getting ready to run where they'll have multiple targets and multiple kill systems, all going on simultaneously.
Mike Kelley
L-3 was instrumental in development of the AVCATT training system. What can you tell us about your support to that program?
Mark Curran
We have the presence of L-3 Link simulations here, and they are the prime on AVCATT. They provide continuing support to AVCATT around the world. They are charged under that program to do a number of things. They physically do them either where the AVCATTS are or in their labs in Arlington, Texas or Orlando, Florida. They also work with the Software Engineering Lab here as a partner.
As a prime of AVCATT, we are heavily involved with supporting the AVCATT post-deployment software by keeping the software refreshed, by keeping the platforms up to date and integrated as platforms change. AVCATT is an aviation combined arms trainer with reconfigurable cockpits, so the cockpit can be an Apache helicopter one day, and the next day it can be a
CH-47
cockpit or a
Kiowa Warrior
. And as those versions of those aircraft change, you have to update the software. You could also have two cockpits configured as Kiowa Warriors and two as Apaches, or you could have a formation of Apaches flying. It's quite a capability.
Mike Kelley
What major activities or new developments are planned for the rest of 2012?
Mark Curran
We are looking forward to being successful on the aviation maintenance related contracts as they get recompeted. Then we're looking forward to relocating this off
ice to another location in Cummings Research Park
towards the end of the year. Finally, of course, we want to continue to support both our government and our commercial customers.