We're in the middle of hurricane season—this year, meteorologists predict there is an above-average probability for major hurricanes making landfall in the Atlantic Basin, including the Caribbean Sea, the Gulf of Mexico and along the U.S. coastline.1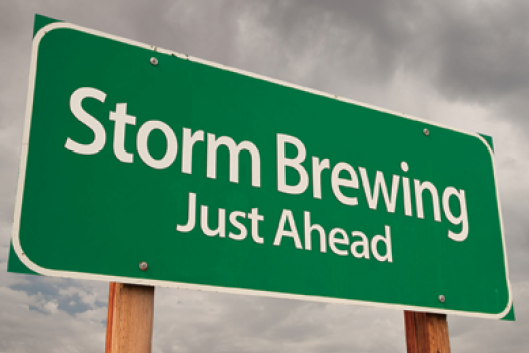 That means businesses, governments and non-profits would do well to prepare by assuming there will be at least one hurricane that causes significant damage—enough to knock out terrestrial and wireless communications as happened with Superstorm Sandy. As proven then and in numerous other disasters, the only way to avoid ground-based network disruptions is to employ satellite-based emergency response and Continuity of Operations (COOP) solutions—providing the most robust communications option—which Hughes stands ready to deliver again, as needed.
It's difficult to think about preparedness when the weather is clear. However, as you put on your shades to block the glare of the sun, consider that it's satellites in the sky that are the key to enabling critical communications when storm clouds gather and a hurricane strikes. Recall that Sandy knocked out approximately 25 percent of all cell phone communications across 10 states.2 New York City's telecommunications were some of the most affected, with countless landlines and cell towers out of commission. Adding to the problems, a key hub for a major telecom provider in lower Manhattan flooded, so they were unable to provide Internet or voice communications to their customers. In fact, thousands of people still had no service six months after the storm occurred.3
Unlike terrestrial technologies that rely on ground-based infrastructure—such as cell towers that are vulnerable to being disabled or knocked out when disaster strikes—satellite broadband provides a true alternate and robust communications path that is easy to deploy virtually anywhere using small antenna dishes. There are three primary types of solutions: Emergency Response, COOP and a blended approach that combines capabilities of both.
Emergency Response Solutions
Hughes Emergency Response Solutions are designed to provide satellite broadband Internet for emergency response and recovery scenarios—even in the most remote locations. Powered by our advanced Ka-band satellites—Spaceway 3 and EchoStar XVII, with JUPITER high-throughput technology—Hughes solutions provide the industry's fastest satellite Internet speeds, up to 15Mbps.
In the days that followed Sandy, Hughes supported Habitat for Humanity of Westchester with an Emergency Response Solution in its efforts to rebuild over 100 homes that were lost in the Breezy Point area of New York. A command center was set up to help coordinate rebuilding efforts and Hughes joined in the recovery effort by providing key communications capabilities, including broadband services.
COOP Solutions
Hughes COOP solutions are designed for emergency communications preparedness. These path-diverse solutions provide Internet connectivity when terrestrial or wireless primary networks fail. Hughes pre-positions a permanent terminal at a designated location. Featuring policy-based routing with automatic failure detection and switchover between primary and backup links, the solutions complement existing primary networks with 99.99 percent availability.
A Proactive + Reactive Approach
Hughes Emergency Network Restoral (ENR) Solutions blend pre-disaster planning with rapid post-event deployment—offering a completely diverse Virtual Private Network (VPN) backup service for locations connected by Wide Area Networks (WAN). Hughes designs, configures, manages and integrates a private satellite network with a WAN. After an emergency occurs, Hughes ENR Solutions ensure communications restoral within 48 hours using its off-the-shelf satellite terminals.
Satellite Leveraging
Hurricane Sandy caused approximately $20 billion in damage and an estimated loss of $50 billion in revenue from interruption to businesses.4 We know at least some of that can be attributed to the loss of connectivity. There isn't a business, government agency or non-profit in existence that wants to try to serve its customers, citizens or partners again without connectivity, as so many were forced to do following Sandy. So, as we stand here with our shades on looking at the summer sun, let's not just hope for the best, but prepare for the worst—by leveraging those reliable satellites in the sky.
References
1NOAA's National Weather Service Newport, Morehead City, NC Event Summaries/Case Studies, Oct. 29, 2012
2Peter Svensson, Sandy Takes Out 25 PCT of Cell Towers, AP, Oct. 30, 2012
3Phillip Dampier, Six Months Later, Still No Verizon Service in the Rockaways, Stop the Cap!, April 8, 2013
4NOAA's National Weather Service Newport, Morehead City, NC Event Summaries/Case Studies, Oct. 29, 2012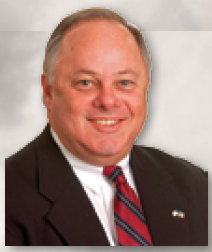 About the author
Anthony "Tony" Bardo has 20+ years of experience with strategic communication technologies that serve the complex needs of government. Since joining Hughes Network Systems in January 2006, Bardo has served as assistant vice president of Government Solutions, where he is focused on providing Hughes satellite broadband applications solutions to Federal, State, and Local governments. Bardo also recently served as Chair of the Networks and Telecommunications Shared Interest Group (SIG) for the Industry Advisory Council, an advisory body to the American Council for Technology (ACT).
Before joining Hughes, Bardo was with Qwest Government Services for nearly five years where he served as senior director of civilian agencies sales and marketing, senior director of marketing, and senior director of business development. Prior to Qwest, Bardo spent 14 years with the government markets group at MCI where he held the position of executive director for civilian agencies. During his tenure, his teams managed programs with the Federal Aviation Administration's national air traffic control network, the Social Security Administration's toll-free network, the U.S. Postal Service Managed Service Network, and the U.S. General Services Administration's FTS2001.