---
Eclypsium Awarded AFWERX SBIR Phase One Contract To Explore Into USAF Use of Enterprise Security Platform
Eclypsium®v has been awarded a U.S. Air Force, AFWERX Small Business Innovation Research (SBIR) Phase 1 contract.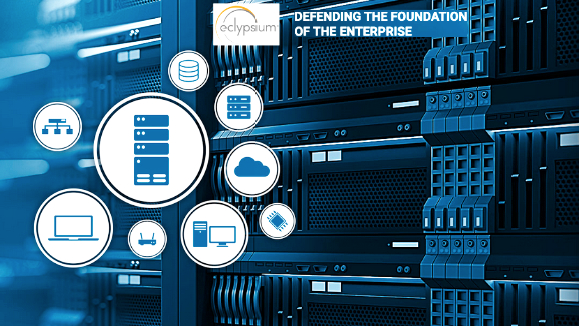 This contract will allow Eclypsium to conduct feasibility studies with the Department of Defense (DoD) to demonstrate how the company's enterprise device security platform supports unprecedented device visibility, risk management as well as threat detection.
With ongoing supply chain attacks burying deep into critical information technology assets, little-known firmware and hardware components stand as some of the highest impact, most unguarded threats facing modern organizations.
The risk posed to government systems has become far more widespread, due to the availability of tools, hardware and firmware knowledge, and the wealth of vulnerabilities for attackers to target.
Eclypsium's technology provides comprehensive device visibility and defends against vulnerabilities and threats hidden within devices. This lower level of visibility is essential to a resilient cybersecurity strategy.
"Nation states represent a significant, persistent cyber espionage and attack threat to our military and critical infrastructure systems," said John Loucaides, VP Federal Technology at Eclypsium."As adversaries continue to expand their capabilities into the many devices in our infrastructure, the DoD must deploy the most advanced cyber defense measures available. We are pleased that they have chosen Eclypsium to bring more holistic device visibility and security across an array of devices, components, and environments to the Air Force."
---
Kratos 1st Company To Exhibit The Optimization Of Wideband SATCOM Using Enterprise Management and Control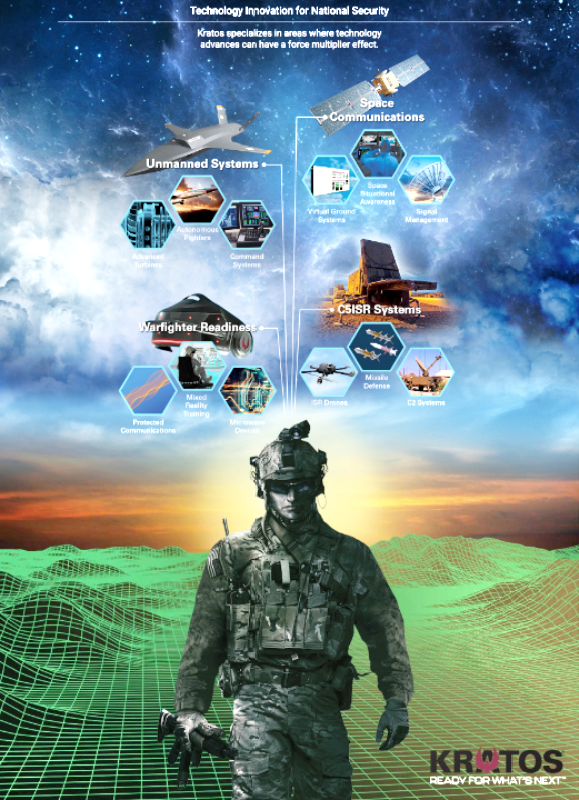 Kratos Defense & Security Solutions, Inc. (Nasdaq: KTOS) has been the first company to successfully exhibit an integrated SATCOM capability that provides real-time Situational Awareness (SA) to an operationally secure environment.
The demonstration included roaming among different networks to optimize wideband satellite communications (SATCOM) using Enterprise Management and Control (EM&C). EM&C is an effort by the Department of Defense (DoD) to plan, initiate, monitor and restore rapid, automated access to hybrid satellite constellations and networks, operated by various service providers.
The demonstration was part of a multi-national Joint All Domain Command and Control (JADC2) demonstration hosted by U.S. European Command, U.S. Air Forces in Europe and Air Forces Africa, and the Department of the Air Force Chief Architect Office. EM&C capabilities provided by Kratos and its industry partners highlighted a means for providing real-time satellite communication end-to-end connectivity status and operational readiness including spectral data, link and equipment status and detecting/geolocating electromagnetic interference (EMI).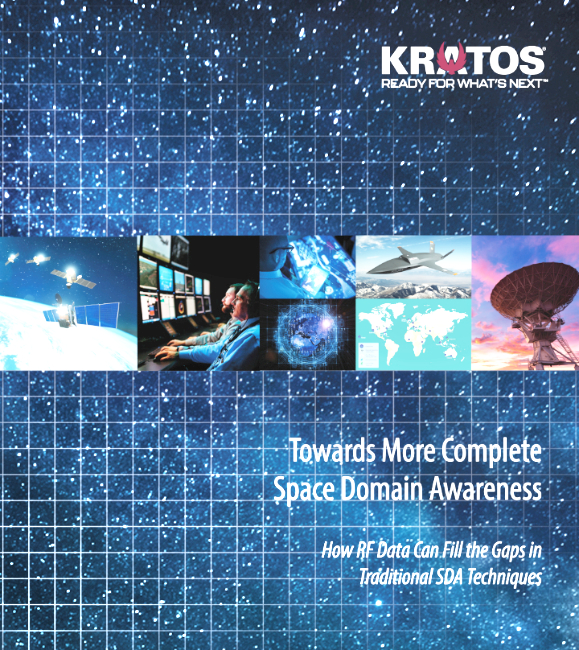 The event also highlighted a method to restore satellite service in response to interference and the capability to gather and fuse information from sensors and satellites through the Unified Data Library (UDL) which is a U.S. government owned, cloud-enabled database accessible by the DoD and coalition partners. The capabilities available through EM&C are important as they support real-time warfighter communication across domains in times of war or conflict.
EM&C is an important strategic goal of the military to effectively operate an integrated SATCOM enterprise by increasing assured SATCOM access for the warfighter with legacy and next-generation terminals. It improves the effectiveness of the DoD's critical SATCOM infrastructure by enhancing resilience and giving more satellite link choices, reducing resource allocation times and improving bandwidth efficiency.
Funding for the recent European demonstration was provided through the Air Force Life Cycle Management Center Advanced Battle Management System (ABMS) Broad Agency Announcement, of which Kratos is an award recipient. Kratos' partnered with Knight Sky, LLC., for terminal and Gateway equipment supporting the Flexible Terminal Interface (FTI), and SES Government Solutions (SES GS) to provide SATCOM capacity.
Lieutenant Colonel Gary Thompson, Chief, Fighting SATCOM Capability Integration, SMC SATCOM Capability Integrator Office said, "This demonstration of EM&C helped the warfighters better understand the key satellite links used for communication and enabled precision identification, characterization, and troubleshooting of interference along the long-haul communication pathways. In addition, utilization of the UDL allowed the sharing of critical information across the joint forces for timely, fused situational awareness and lethality."
---
Space Micro Receives Five Contracts From U.S. Government Programs
Space Micro Inc. received five, separate, SBIR contracts to develop and enhance Space Micro products for scientific, defense and dual purposes. These Q1 2021 awards were received from U.S. Army, U.S. Air Force AFWERX and NASA.
Space Micro stated that their core expertise in developing and orbiting reliable radiation-hardened space subsystems, including communications (RF and optical), processors and cameras, provided a foundation for the award-winning proposals: U.S. Army: STTR contract for "Machine-Learning Based Sensing and Waveform Adaptation for SDRs Operating in Congested and Contested Environment."
U.S. Air Force AFWERX: STTR contract "Modular Software Defined Radio for Resilient SATCOM" to enhance Space Micro's Nanocom™ Software Defined Radio (SDR) for new U.S. Space Force programs, including smallsats and cubesats.
NASA: Phase I SBIR award for "Radiation Tolerant Artificial Intelligence (AI) Processing in Space."
U.S. Air Force AFWERX: Phase 1 SBIR contract for "SpaceCam: A Dual Use Space Imaging and SSA Camera" to further enhance Space Micro's SpaceCam™ space cameras.
U.S. Air Force AFWERX: Phase 1 SBIR award for "Multi- Layered Space Communications Full Duplex RF-to- Optical Converter for SATCOM."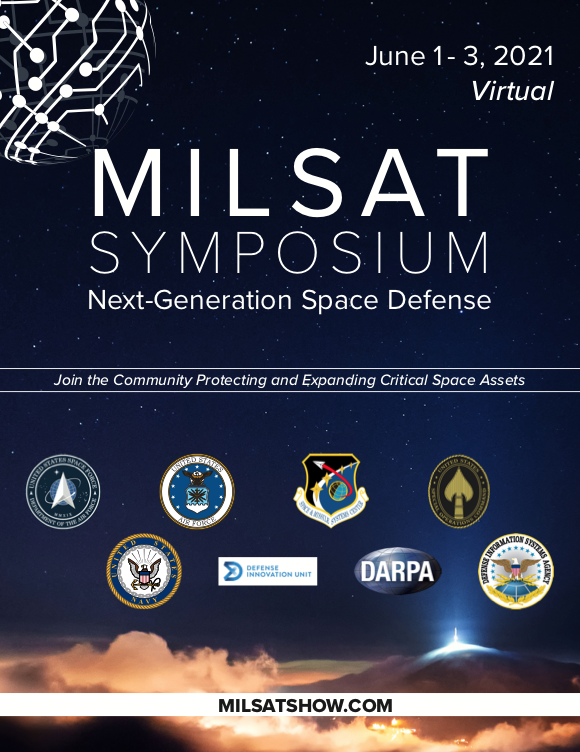 "These SBIR awards add to the $50M in government investment in Space Micro products we've received over the past two decades as we've successfully engineered highly reliable, space-qualified and flight-proven technologies," said David J. Strobel, Space Micro CEO.
---
The USAF's AFWERX Awards Solstar Space With An SBIR Phase 1 Contract
Solstar Space has been awarded a U.S. Air Force, AFWERX SBIR Phase 1 contract — as a participant in the Phase 1 cohort.
Solstar Space will conduct feasibility studies with the Department of Defense (DoD) to demonstrate how the company's onboard, satellite Critical Data Relay supports continuous connectivity and provides vital global communications for spacecraft in LEO orbit.
LEO smallsat operators, including the DoD, have limited opportunities to communicate with spacecraft to ensure optimal operation.
Troubleshooting of any issues is constrained to pass over windows where downlink stations are available leading to downtime, protracted recovery processes, and risk for catastrophic loss.
Continuous 24/7 connectivity through a space-based IP network will seek to increase asset utilization and efficiency while mitigating risks associated with limited communications links.
"Space-based connectivity is critical to providing immediate notification of spacecraft anomalies and to support worldwide recovery command capabilities," said M. Brian Barnett, Founder and CEO, Solstar Space. "Under this Phase 1 contract, the practicability of Solstar's short burst data (SBD) services and the Critical Data Relay will be assessed."
---
ThinKom Selected By U.S. Army For Phased-Array Sat Terminals For COTM Options
ThinKom Solutions, Inc., has been selected to supply phased-array satellite terminals for a pilot program evaluating Communications-On-The- Move (COTM) options for U.S. Army Armored Brigade Combat Teams (ABCT).


Mobile Surveillance Solution with ThinSat®300.
Photos are courtesy of Broadcast-Solutions.
The ABCT COTM solution will integrate enhanced mobile network solutions directly onto select vehicles to make command posts more expeditionary, while enabling soldiers to retain network connectivity as they drive across the battlefield.
The Army is currently setting the stage for an ABCT On- The-Move (OTM) pilot this year to evaluate new commercial network system prototypes integrated onto select ABCT vehicles. The goal is to enhance mobile battlefield ABCT network communications, mission command, situational awareness and ultimately unit lethality.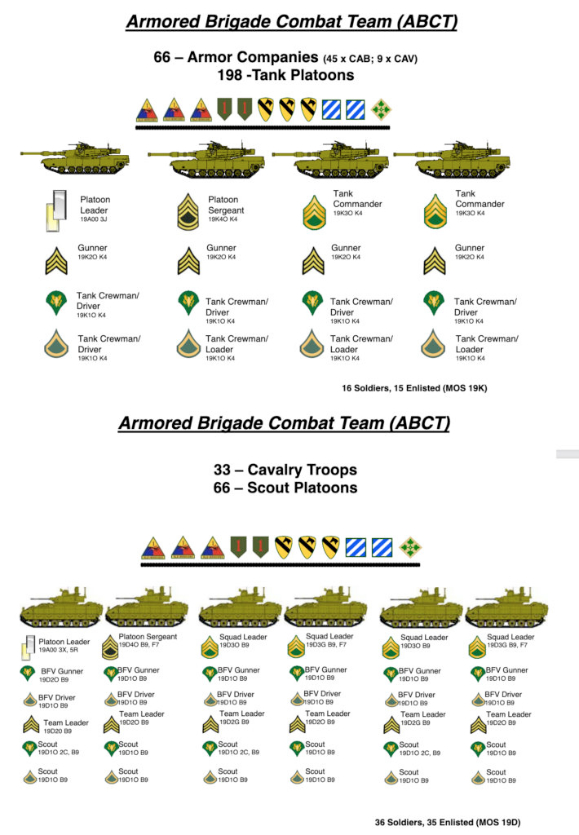 ThinKom ThinSat® 300 vehicular satellite antennas were acquired by General Dynamics Mission Systems for testing as a design option for mounting on commandpost vehicles in armor formations. As a subcontractor, ThinKom provided these three antennas as part of the U.S. Army's contract award to General Dynamics to support integration, engineering and fielding services for the ABCT COTM experimentation effort.
The Ku-band ThinSat 300 antennas are based on ThinKom's patented and proven Variable Inclination Continuous Transverse Stub (VICTS) phased-array technology. VICTS antennas are currently deployed on 1,600+ aircraft with more than 20 million accrued operational hours, representing an impressive 100,000 hours mean-time-between-failure record. Vehiclemounted VICTS antennas are also widely deployed in a range of commercial and government COTM programs.
ThinKom's low-profile, lightweight antennas provide industry-leading spectral efficiency and are capable of sustaining network connectivity at high vehicle speeds, on-road or off-road. They support robust network operations at very high and extremely low elevation-angle requirements with near-instant connectivity recovery after partial or sustained blockages.
Designed to work with a full range of modems and networks, the ThinKom system provides flexible "futureproof" interoperability options with current and next-gen satellite systems, including geostationary and low earth orbit constellations.
The COTM experimentation program is expected to lead to prototype deployment and testing under the Army's two-year Capability Set cycle in 2023, according to the U.S. Army's Program Executive Office for Command, Control, Communications-Tactical.
"The ABCT pilot program will demonstrate that our field-proven commercial off-the-shelf technology can provide a reliable and low-cost solution to meet this demanding requirement in support of U.S. armed forces," said Bill Milroy, ThinKom's CTO and Chairman.
---
DARPA Selects Lockheed Martin For Blackjack Work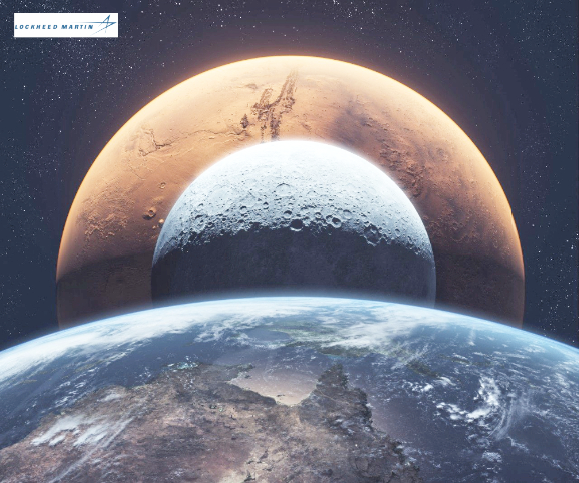 Lockheed Martin (NYSE:LMT) has been awarded a $5.8 million contract by the Defense Advanced Research Projects Agency (DARPA) to define and manage the interfaces of satellite integration with the agency's Blackjack program.
Blackjack intends to develop a high-speed global network comprised of 20 satellites that will operate in LEO to provide autonomous, highly connected, resilient and persistent coverage for payloads of all genres and missions for the Department of Defense (DoD).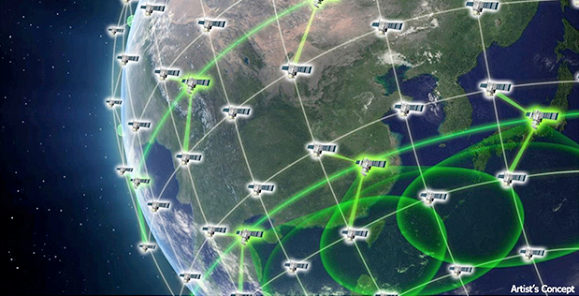 The expectations are that a demo constellation could be launched between 2021 and 2022, if the building of the project and subsequent testing go as planned.
This contract will entail Lockheed Martin getting involved with the definition of, and the interface for, DARPA's Blackjack bus, the payload as well as the space-based command and data processor that is called Pit Boss.
An important aim of this project is reduce the cost of custom building spacecraft by developing satellites that can "plug-and-play" payloads without requiring bus redesign.
---
Sierra Nevada Corp. Creates Sierra Space Commercial Company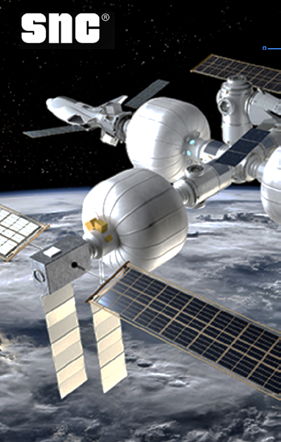 Sierra Nevada Corporation (SNC) has created Sierra Space, a new, commercial, space company. The new company's "space-as-aservice" business model will leverage cuttingedge technologies, such as Dream Chaser® spaceplanes and expandable LIFE™ habitats, within the fast-growing new space economy, which is projected to grow to $1.4 trillion by 2030. With assets transitioned from the SNC's Space Systems business area, Sierra Space will deliver the future of space transportation, destinations and infrastructure, including plans to offer the first free-flying commercial space station.
The new commercial space station integrates the large size and versatility of LIFE habitats with the high cargo capacity, and non-toxic runway returns to Earth, of the Dream Chaser spaceplane. Under NASA contract, Dream Chaser will perform the first of at least seven cargo missions to the International Space Station starting next year. Sierra Space will take advantage of synergies made possible by SNC's broad customer base and industryleading space technology.
Sierra Space will have the independence to seek creative partnerships and market opportunities to scale its growth quickly and capitalize on a fast-growing and competitive marketplace. The company starts their journey with $3 billion+ in active contracts and anticipates revenues exceeding $4 billion within the decade.
---
Innoflight Teams With Lockheed Martin On Avionics For SDA's Transport Layer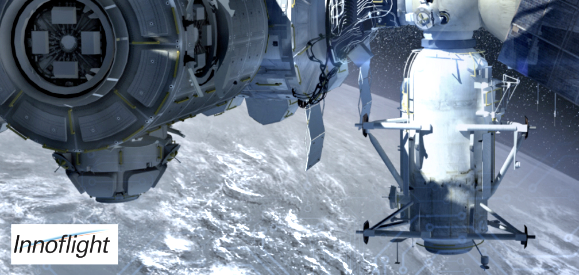 Innoflight has been awarded two subcontracts from Lockheed Martin (NYSE: LMT) and Tyvak Nano-Satellite Systems (Tyvak) for the delivery of key avionics for 10 satellites produced by Lockheed Martin under the SDA Transport Layer Tranche 0, consisting of 20 space vehicles total.
This program will be the first generation of SDA's Transport Layer, an important step toward the development of a National Defense Space Architecture including networked satellites with Optical InterSatellite Links (OISLs) capable of sending and receiving wideband data to and from other space vehicles and ground stations.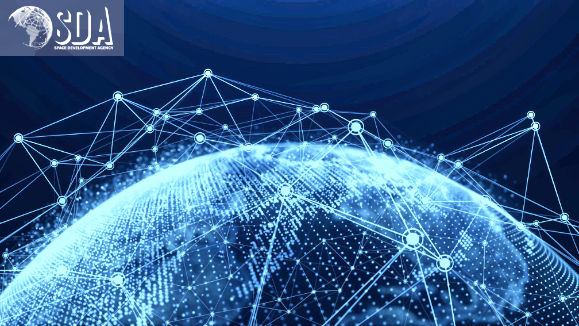 The capability demonstrated in the Tranche 0 will provide our warfighters with periodic regional access to lowlatency data connectivity via space-based extensions of existing tactical data links. Under its contracts with Lockheed Martin and Tyvak, Innoflight will be delivering communications, cybersecurity, and processing/networking avionics for all 10 satellites and three engineering development systems. More specifically, Innoflight will be delivering Ka-band Software-defined Compact Radios for Telemetry, Tracking, and Control (TT&C) data link.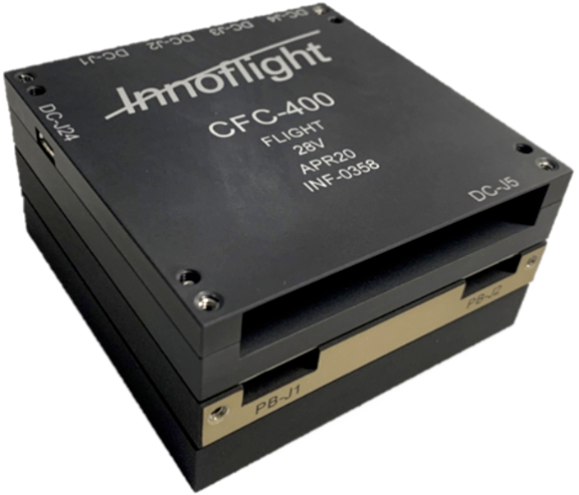 Innoflight Compact Flight
Computer CFC-400X Flight Unit
Furthermore, Innoflight will be delivering its "Mesh" Networking and "Bulk" End Cryptographic Units (ECUs). Finally, Innoflight will deliver its network switch/router, based on the Compact Flight Computer CFC-400X hardware platform. "Innoflight's extensive and unique offering complements Lockheed Martin's vision for a Joint All-Domain Operations battlespace fueled by agility and innovation from space," said Chris Winslett, Lockheed Martin's SDA Transport Layer Program Director.
"Innoflight's technology will help Lockheed Martin connect space to other domains and pioneer interoperability for our customers." "Lockheed Martin has been a key and excellent customer contributing to Innoflight's rapid growth," said Jeff Janicik, Innoflight CEO and President. "Innoflight is proud to be part of Lockheed Martin's team for such a high-profile and important program for U.S. National Security Space (NSS)."
---