Ed Spitler is the President of Astrium Services Government, Inc. and brings more than 30 years of experience in military, government and commercial satellite operations to his role as President.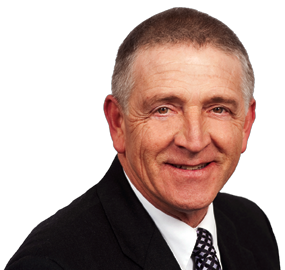 In this capacity, Spitler is responsible for the overall business, technical and operations functions for Astrium Services Government, Inc. With extensive working knowledge of commercial and military satellite communications, and recognized for his expertise, Ed's efforts include building strategic relationships between the company and U.S. government agencies.
Prior to Astrium, Spitler spent more than a decade at ARTEL as vice president of managed network services, where he worked to develop strategies and solutions in sales, customer relations, procurement, and business development. He also served as the program director for DoD and DoS programs, including the DISN Satellite Transmission Services-Global (DSTS-G) and Future COMSATCOM Service Acquisition (FCSA) Contract.
Mr. Spitler has also held key leadership positions at several major corporations, such as ITT, Raytheon and MCI. He spent six years active duty in the U.S. Army as a cryptographic and telecommunications specialist. He is also the recipient of numerous industry awards and recognition that includes the Washington Technology's "Government Channel Leadership Award." He is a 3rd term Officer on the Mid-Atlantic Chapter SSPI Board and currently serves as the organizations' President.
MilsatMagazine (MSM)
Mr. Spitler, how did you decide to enter the world of satellite communications?
Ed Spitler
I started out as a specialist in the U.S. Army working with COMSEC and cryptographic technology for secure RF communications. At that time, we were required to troubleshoot to the circuitry and component level, which meant that we had to have a thorough understanding of the electronics. It was during my six years of active duty that I realized my passion not only for the field of communications, but also particularly for RF communications—both microwave and SATCOM.
MSM
Given the need for well-prepared individuals to work within companies who supply the communication product and services so crucially needed by today's warfighter, how can the industry better promote such careers for today's youngsters? How do you see the need for enhanced STEM training in middle and high schools as well as college programs to better equip tomorrow's professionals for SATCOM and MILSATCOM?
Ed Spitler
It is no secret that this country, and the world faces a shortage of people trained in science, technology, engineering and math. A recent report cited that STEM jobs are expected to grow by 17 percent through 2018 as compared with 10 percent for the rest of the U.S. labor market. According to Georgetown University, STEM employees also earn about 26 percent more than non-STEM employees.
Supporting efforts to strengthen STEM programs at the middle and high school level are imperative to ensuring the next generation of SATCOM and MILSATCOM professionals provide continuity and build upon the successes of the current generation.
Organizations such as the Society of Satellite Professionals International, Armed Forces Communications and Electronics Association, National Defense Industry Association and Satellite Industry Association among others are playing a significant role. For example, SSPI has launched a number of initiatives in support of STEM training, providing annual scholarships to deserving high school and university graduates to enable them to pursue satellite-related study. SSPI's Satellite Scholars program offers internships support or mentoring and helps them connect to employment opportunities with the industry. Local chapters of AFCEA are collaborating with public schools to prepare the next generation of scientists.
Finally, our industry has a role to play by expanding their efforts in the area of apprenticeships and mentoring. It is to the industry's benefit to support STEM training. Industry can enable students to continually broaden and deepen their knowledge and experience and to develop and acquire new competencies that will one-day lead to the type of innovation that the space and satellite industry is known for.
MSM
With sequestration continuing to play a crushing role for the MAG environs, how can Astrium Services Government, Inc. best provide viable support in this time of reduced budgets?
Ed Spitler
In a time of reduced budgets, it's clear that our military and government customers are working hard to meet their growing satellite communication requirements with their own assets. Whether used for routine day-to-day communications or to meet contingency operations, commercial satellite communications provide warfighters with a service that is critical to mission success at every level of military operations. A partnership between the military and commercial satellite communication providers is crucial.
For government customers, Astrium Services Government, Inc. provides COMSATCOM and MILSATCOM solutions through a one-stop-shop provisioning arrangement. The company's solutions are cost-effective, secure and scalable with QoS that support the most critical missions including COTM, asset tracking, troop welfare, infrastructure design and operation and civil security.
MSM
Would you please tell us about your role with the U.S. Department of Defense and the application of the DISN Satellite Transmission Services—Global (DSTS-G) and Future COMSATCOM Service Acquisition (FCSA) programs? How did these projects prepare you for your role within the commercial communications world?
Ed Spitler
It was my active duty service and a military communications user that helped me better understand the warfighters requirements and their needs. Post 9/11, the military's demand for SATCOM services and innovation to combat evolving threats to our national security grew exponentially as the DoD sought to rapidly bring new solutions to the warfighter. With our engagements in Kuwait, Afghanistan and Iraq, the government found that it simply did not have enough satellite capacity to meet their communications requirements and so they increasingly reached out to commercial providers to fill the gaps. One of the direct consequences of this need was the government's recognition that they needed to change the way they procure SATCOMs.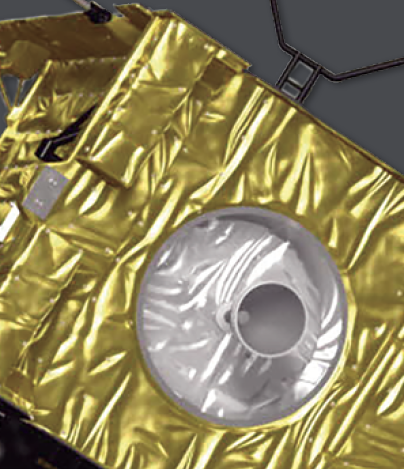 The Department of Defense's DSTS-G and FCSA programs were developed and designed to promote innovation and increase the speed of procurement. They also helped create a more competitive landscape. As commercial providers, we began packaging our services precisely in the way the government wanted to buy them. We put the right mix of service offerings in order to cost-effectively meet critical mission goals and keep people and our troops safe.
MSM
Please tell us about your company's Skynet X-band and UHF satellites and the services they provide.
Ed Spitler
The features and benefits of a SATCOM network designed specifically for military operations using secure satellite links in X-band are vastly different compared to other commercial
frequency solutions. The Skynet 5 fleet of four satellites is the most powerful ,commercially controlled, military X-band satellites launched to date and are specifically designed for mission critical, sensitive command and control communications systems, where loss of communications is not an option. The high power 160W transponders give 50.5dBW peak EIRP in each transmit spot beam and 41dBW peak EIRP in each global beam making them ideal for supporting smaller, low powered tactical terminals deployed across multiple theaters of operation.
Each Skynet 5 features a high performance On Board Active Receive Antenna (OBARA) which can shape multiple uplink beams, and allow for flexible switching of any uplink beam to any transponder which in turn can be connected to a fully steerable downlink spot beam. The OBARA also provides space based geolocation capability and the protection against interference, whether intentional or unintentional within its anti-jamming capability. It also has nuclear hardening and laser protection unlike other commercial X-band operators. However, it is not just about the satellite, the full Skynet system is compliant to NSA, NATO STANAG (interoperability standardization agreement) and MAC1 standards.
Each Skynet 5 satellite's UHF payload has a mix of 25 and 5kHz channels. UHF is the ultra-critical communications link designed for users at the tactical edge as well as for command and control reach-back. As the most robust BLOS satellite communications available, access to scarce UHF capacity is becoming increasingly important. Last February, the U.S. government launched the first of five next generation UHF satellites known as the Mobile User Objective System (MUOS). Despite the substantial increase in capacity and capability offered by MUOS, the demand for UHF satellite capacity still exceeds supply by over 200 percent, according to recent reports last released by the Government. By collaborating with solutions providers, Astrium Services has stepped forward in delivering real capability directly to the end users.
MSM
X-band is definitely a major area for Astrium Services —how well do military buyers understand X-band?
Ed Spitler
X-band is not a new technology for the U.S. military and intelligence communities and has been in use since at least 1967 when the Defense Satellite Communications System (DSCS) Phase I satellites were first orbited. They used X-band and provided secure voice and data communications globally for the U.S. military, including limited communications from forces in Vietnam back to the U.S. The DSCS Phase II satellites began orbit in the early 1970s and used X-band exclusively up until the mid-1990s. Launched in 1982 and in contrast to its predecessors, DSCS III satellites once again used X-band for significantly greater capacity, longer life and improved resistance to hostile activities such as jamming.
With relatively few satellites in orbit in the X-band frequency, there is a wide separation between adjacent satellites, making X-band ideal for COTM applications. United States government agencies are currently using Skynet 5 X-band and UHF channels for naval, airborne and land-based operations primarily for its Beam-Forming-Network capability. This capability is a feature of the anti-jamming design that allows discreet micro spot beams to be instantaneously laid out via on-board software. These tightly focused beams enable disadvantaged terminals on naval or airborne platforms to transmit at data rates in excess of 2Mbps and in airborne platforms, Astrium Services has achieved data rates from air-to-ground of up to 20Mbps using Skynet 5 spacecraft. We also achieved 155Mbps on a single channel making X-band an ideal service choice for the military.
MSM
What is the advantage of X-band for military and government needs? How does X-band address the increased security needs so crucial for MILSATCOM?
Ed Spitler
Having access to satellite communications services in the right place and at the right time is critical to today's varied and often unpredictable operational needs. X-band satellite capacity is flexible enough to meet the needs of military and government users. Our Skynet 5 X- band constellation has been designed specifically to support smaller, low-powered tactical terminals deployed across multiple theaters of operation and in particular operations in harsh and remote locations. It has the advantage of being highly resistant to rain interference, unlike Ku and Ka-band. This makes X-band suitable for U.S. government and military customers who need to support rapid deployments over a large geographic area or need high-speed transmissions from small land, sea or airborne terminals.
For critical command communications, Special Operations Forces, missile defense units and other users whose service must not be interrupted, our Skynet 5 X-band satellites are military hardened and have jam-resistant capacity ensuring secure communications. Military and government users are also assured of non-preemptible bandwidth to support their security requirements and for mission success.
MSM
Astrium Services is already working with the United Kingdom Ministry of Defence and other governments. In your experience, what would be the best way for the U.S. military to work with commercial providers?
Ed Spitler
It is no surprise that many of the new military satellite communications systems that the U.S. DoD are deploying and planning are adopting commercial business practices and technologies to improve cost, schedule and performance.
Partnership is key along with understanding the customer's requirements. Astrium Service's expertise and experience in providing MILSATCOM capability largely contributes to its success in building a trusted government and industry partnership with the U.K. MOD. The MOD benefits from the current space capacity on Skynet 5 with the option to surge its demand at short notice. These capabilities can be used for joint and combined operations through agreements and memorandum of understanding currently in place with other allied nations.
For example, an issue that continues to plague government users of DoD assets is prioritization, where a surge in military usage may override other government departments' requirements. Commercial X-band satellite communications assets can provide interoperability to accommodate re-allocated traffic in a cost effective manner.
Astrium Services has signed contracts and agreements with the U.S. DoD and other government agencies, as well as other nations. We have a 15-year contract to supply NATO with X-Band SATCOM and additional bandwidth for the International Security Assistance Force. We have direct contracts with the Netherlands, Portugal, Canada, Belgium, Australia, France, Germany, Slovenia. We also have inter-governmental memoranda of understanding arrangements with the United States and Australia, Poland, Norway, Czech Republic and Turkey.
MSM
Interference is of prime concern during missions. What can be done to mitigate interference?
Ed Spitler
Our Skynet 5 satellites are designed to be used by allied warfighters, including the United States and NATO, for their Anti-Access and Area Denial protection features, jam-resistance and high-power throughput. Skynet has been specifically designed to cope with this type of A2/AD scenario. The smaller zone beams of the X-band satellites can support speeds of up to 2Mbps transmitting from antennas as small as 18-inches (45cms) without interfering with adjacent satellites.
The greater spacing of X-band satellites and the less congested bandwidth reduces the possibility of adjacent satellite interference. This coupled with the smaller zone beams of X-band satellites enables us to limit the adjacent satellite interference issues.
The U.S. government is faced with significant challenges to protect its ever-increasing communications needs. As part of the "Tilt to the Pacific" strategy, the threat of service denial attacks in this particular region has been recognized and various U.S. government parties are currently studying mitigation options.
MSM
How is Astrium Services Government, Inc. ensuring that X-band is fit for today's mission? What future endeavors might we expect to see from Astrium Services concerning increased X-band coverage?
Ed Spitler
With the launch of Skynet 5D and Anik G1, Astrium Services is the only operator in the world providing near-global coverage reserved exclusively for government and military use.
Currently, from 180 degrees West to 135 degrees East with 75 X-band transponders, our constellation has a total of 2.2GHz capacity. We now offer more available capacity for our customers and a continuous coverage at X-band than any other operator. This is crucial for our customers because it allows the end user to have seamless maritime operations, integrated transit and deployment CONOPS, all supported by our expert MILSATCOM operations.
More importantly, the new satellites give Astrium Services Government, Inc. the opportunity to provide unique and tailored customer solutions for the ultimate in secure SATCOM. This includes tailored beam and transponder leasing solutions that deliver significant benefits to our customers.
MSM
What are your thoughts concerning hosted payloads? Would these be of any assistance to your firm in the launch of additional X-band payloads?
Ed Spitler
We look forward to the prospect that hosted payloads will become a routine part of government architectures during the next decade.
Astrium has considerable expertise in the field of hosted payloads having worked on more than 20 hosted payloads over the last two decades for commercial and institutional users both civil and military missions. Sharing access to space offers large cost reductions for both the payload customer and the hosting spacecraft operator. In addition to payloads hosted on satellites built by Astrium, our affiliate Astrium Services, leased the full X-band payload on Telesat's Anik G1 satellite. Launched earlier this year, Anik G1's X-band, 3 channel, hosted payload is fully interoperable, compatible to NATO standards and provides continuous X-band coverage from a single satellite operator from 178˚W to 135˚E anchoring services over the continental United States and the Pacific Ocean region.
MSM
Mr. Spitler, given your 30 plus years of experience, what project or projects truly bring a sense of satisfaction to you?
Ed Spitler
Two projects come immediately to mind. Site Chief and Commander for 7 DCS Telecommunications Sites. Being part of the team that implemented the transition from analog to digital microwave communications throughout U.S. Army Europe certainly stands out for me. The impact was immediate—improved quality of service and reliability of the U.S. Army's communications systems. In some small way, we were all part of the digital revolution.
Another project I had the honor of being part of brought together parents, educators and community volunteers working together to bring Internet service to the students and schools of Shenandoah County and Harrisonburg City, Virginia. The project was part of a nationwide initiative championed by President Clinton designed to help bring schools online. Nine schools were wired for the Internet as part of the project. It provided an immense sense of satisfaction to all of us knowing that our efforts were helping children from rural, suburban and city schools have the same access to the same universe of knowledge.
About Astrium Services Government, Inc.
Astrium Services Government, Inc., an EADS North America company, is a leading operator of customized and secure end-to-end satellite communications services. Headquartered in Rockville, Maryland, Astrium Services Government, Inc. delivers a full portfolio of fixed satellite solutions (X-Band, UHF, C-Band, Ku-Band and Ka-Band) and mobile satellite solutions (Inmarsat, Thuraya and Iridium) to the U.S. Government and military for their most critical missions. Formerly known as Vizada, Inc., Astrium Services Government, Inc. is the point of contact in North America for Astrium Services' Skynet solutions.
For further information, please access the company's website: http://astriumservices.com/government-kcy-kkw/