Securing Higher Ground for Bolder Purpose
For as long as history has recorded military efforts, holding the high ground has always been one of the keys to success. Scouting teams, aircraft, radar and satellites — these capabilities allow us to look ahead to inform the next strategic move. While times and technology have changed, the formulation of holding higher ground has not, and it was one of the guideposts for Space Foundation's 2020 actions.
---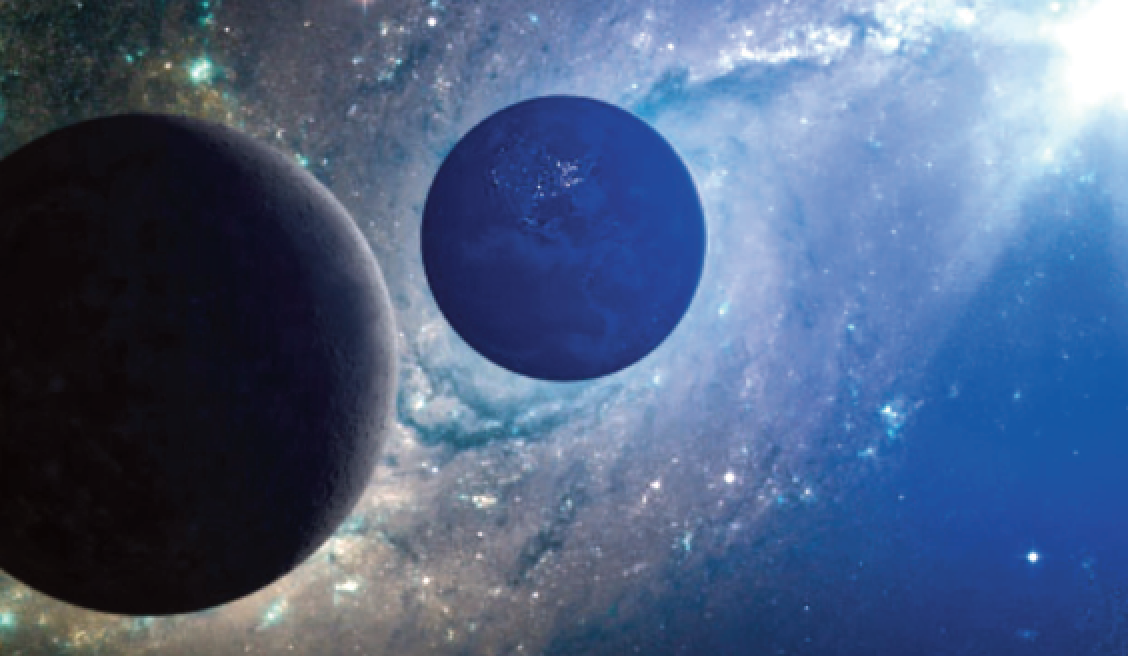 ---
In a year where a microscopic virus inflicted tremendous cost in terms of lives, economies and operations (including the postponement of our annual Space Symposium), the global space community marched on, particularly in the defense and intelligence space sector. Launches and satellite deployments proceeded with minimal interruptions, and in 2020, six nations deployed 60 military satellites (United States, China, Russia, India, Japan and Mexico), according to "The Space Report."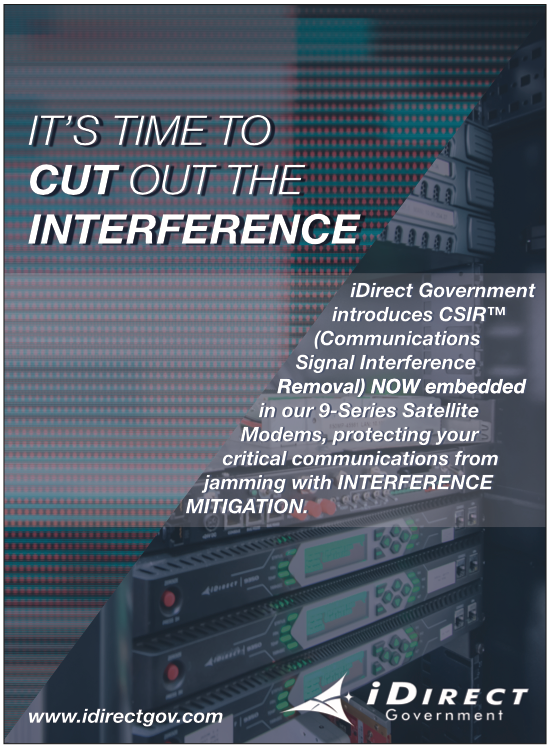 The U.S. Space Force began to take shape, prompting countries such as France and Canada to explore similar military models. The Artemis Accords united international partners for future lunar missions, and America returned its astronauts to space from home soil aboard commercial spacecraft. At the same time, world powers continued developing a range of weapons capable of disrupting critical space infrastructure.
Space is the high ground, and it is evident that more countries than ever are staking their claim in what is an increasingly contested and congested arena. Critical to the success and security of space are developing and sustaining relationships, partnerships and collaborations that respect the national and economic security needs each nation has for space.
There are challenges inherent in securing national and economic security, and Space Foundation is determined to help address them.
Perhaps most important, success in any endeavor hinges on talent — people with the knowledge and skills to turn lofty goals into operational realities. Securing the necessary talent is among the greatest challenges the space community faces, particularly given that all space sectors are growing simultaneously. The workforce demands in civil and commercial space compete with the demands in defense and intelligence. Not surprisingly, statistics and analysis from several U.S. agencies, as well as the Organisation for Economic Co-operation and Development (OECD), forecast significant shortages in workers and needed skills.
Put simply, we need more space professionals than the world currently has available. More people are needed to drive technology development, enhance cybersecurity practices, advance AI and machine learning, and support and secure other space-dependent critical infrastructures. To inspire and cultivate the talent we need, in 2020, Space Foundation launched the Center for Innovation and Education to drive workforce development and expand economic opportunity.

The Center works with organizations with the greatest talent demands — private industry, civil space, military services, infrastructure owner/operators, international organizations, educators and more — to build partnerships and programing that enhance, expand and diversify the talent pool. It is designed and focused on investing in and growing the foundation for a multisector space workforce — the talented people we will depend on to serve strategically, economically and operationally in countless ways.
Driving workforce development and connections requires an open platform for members of the space community to learn, discuss, plan and collaborate. The fast pace of developments and advances, particularly in the national security space sector, demand a constant flow of information and dialogue. It is one reason Space Foundation launched Space Symposium 365. The digital engagement platform delivers a way to extend dialogues, share research and data, and identify challenges and opportunities as they emerge.
Space Symposium 365 gives subscribers access to exclusive content, including presentations and interviews with space leaders, mission briefings, space economy data, panel discussions, and workforce perspectives for the next generation of professionals and business leaders. The virtual platform allows us to reach globally to support the space community. In 2020, Space Symposium 365 featured prominent leaders in defense, space policy and commerce, including from the U.S. Air Force, the Department of Defense (DoD), NASA, NOAA and the FAA.
Meanwhile, Space Foundation leadership is active throughout the space sectors. For my part, in September, I was sworn in as a member of the Defense Innovation Board Space Advisory Committee (DIB SAC). Our task is to deliver advice and recommendations to the secretary of defense and DoD leadership on emerging space technologies and the innovative steps DoD should adopt to maintain technological and military dominance in space. After a 30-year career in the U.S. Navy, it is an honor to continue serving the United States on advancing its security and unfettered access to space.
As we look to 2021 and beyond, the activity in the national security space sector will only accelerate. We are reminded that even as we cultivate a strong current space workforce, we must also consider the future space professionals. The first men and women to walk on Mars are likely students right now. We are, in part, holding the high ground for them — tomorrow's space leaders who will take us to new places, conceive new technologies, and serve their nations as stewards of a peaceful space environment.
To this end, Space Foundation's work in the year ahead will include growing that younger workforce. The Center for Innovation and Education will expand programs for young professionals, educators and students as well as for entrepreneurs and small businesses. The Center's Space Commerce Entrepreneurship Program will continue to enrich and support today's generation of space professionals, but just as important, the Junior Space Entrepreneur Program will provide educational resources and opportunities for young people. This will include materials for teachers, virtual visits to the Colorado Springs Discovery Center, and eventually, when health safety permits, the full suite of in-person programs that inspire students to think about careers in STEM and the space economy. All this while we continue growing our cadre of Teacher Liaisons who take the excitement and wonder of space and use it to train other teachers to inspire young people.
Building workforce capacity requires a long roadmap of building awareness, creating access, offering training, forging connections and providing mentorship. This essential work does not have an end date. We are instilling a lifelong worldwide cultural shift that continually builds more and more capacity, while enabling more people to be a part of the space community. For a resilient, sustainable trillion-dollar space economy to come into fruition, it must expand its practices as well as its practitioners.

To fulfill that vision, Space Foundation is building the network of practitioners, partners, programs and endowment, the last of which is essential for delivering educational programing for free to advance broader inclusion in the growing global space community. Today's satellite industry, cybersecurity community, and national security providers have the most pressing talent needs given the dynamic threats and demands they face. They cannot serve, protect or hold higher ground without capable reinforcements. Realizing that, we hear a call to action that must be answered boldly.
Space Foundation has taken its first steps to answer that call, and we invite others to join us. Holding higher ground offers not just a superior view but a shared opportunity. Together, we can secure a future in space where all people can participate, all nations are welcome, and we enjoy the confidence that space access and growth is assured because the available talent is so great.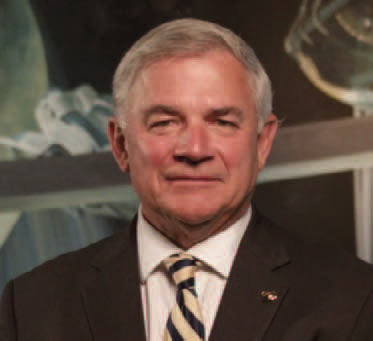 Tom Zelibor
Tom Zelibor is the CEO for Space Foundation, a 501(c)(3) global space advocate. Headquartered in Colorado Springs, Colorado, Zelibor manages a national staff with a worldwide impact across the business, government, education and local communities. Before joining Space Foundation in April 2017, Zelibor served as chairman and chief executive officer for Lightwave Logic Inc., among other executive roles in commercial enterprises. Prior to his leadership tenure in the private sector, Zelibor had a distinguished 30-year career in the United States Navy, retiring as a Rear Admiral in 2006.
www.spacefoundation.org
---