Little did Kevin Ashton know in 1999 that a catchy term he once used in a presentation about tracking technology would captivate the tech world 15 years later.
Internet of Things — (IoT) — refers to a concept that's been around for decades but one that only became a buzzword in 2014 with Google's acquisition of home device automation company, Nest.
While organizations have been using connected devices and Machine-to-Machine (M2M) networks for a long time, the real potential of the IoT phenomenon has only been explored and universally attested in the recent past.
---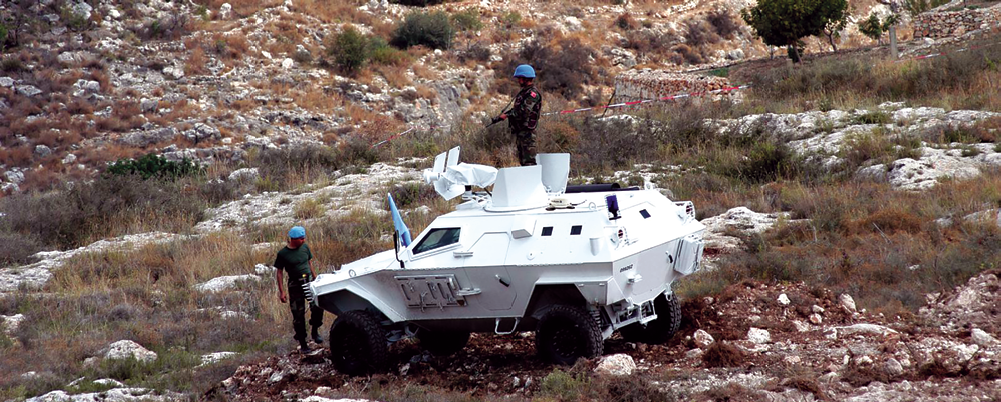 ---
Today, IoT is all the rage and for good reason — there's no doubt that its implementation is the way forward for developing more efficient, responsive and reliable systems that gather data, generate insight and intuitively take actions in light of those decisions.
With a growing understanding of the technology's wide-scale application and cost-cutting capabilities across vertical markets, the public sector has taken a keen interest in IoT and M2M technologies. After China took the initial step to add IoT to the nation's strategic plans in 2010, governments worldwide have allocated annual budgets for M2M integration in countrywide projects. This year alone, the MENA region is reported to have dedicated $8 billion to IoT infrastructure.1
As these technologies grow congruent with daily life, satellite-based IoT is increasingly relevant to the mix. Given that IoT devices are primarily used to eliminate the need for human interface and provide real-time automated monitoring and control across distances, it's often essential to enable its functioning in remote regions that lie outside the range of terrestrial networks coverage.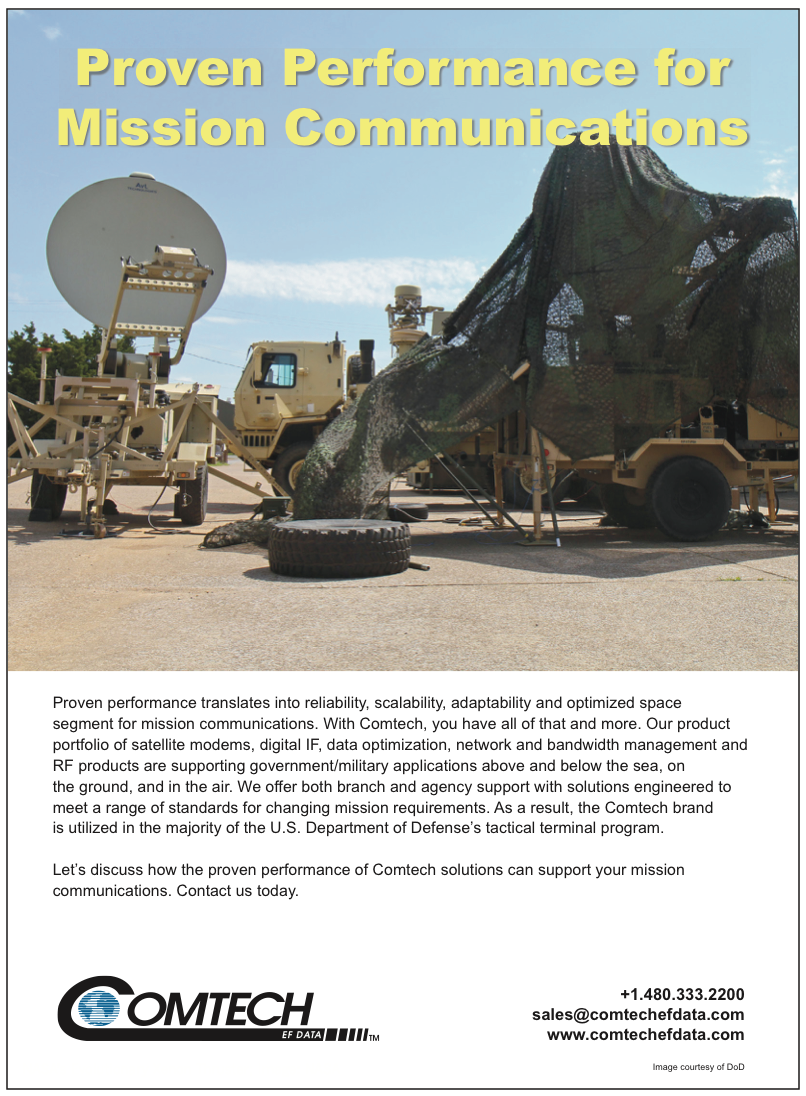 That's why SATCOM companies, such as Thuraya, are set on continuously improving their M2M capabilities, empowering all kinds of IoT applications to seamlessly run over an always-on, robust satellite network with global reach.
Furthering Government Prospects and Public Welfare
Satellite connectivity is an absolute necessity in the optimized adoption of M2M technology, especially in the case of government-run projects involving diverse industries and dispersed assets across the country.
M2M enables the collation and exchange of data in real-time from many inaccessible points and industrial zones to one central monitoring hub, enabling smart and efficient processes and reducing time, money and personnel requirements on extensive operations.
Thuraya typically works with different service providers — for example, security companies - to sync their services and existing infrastructure with satellite technologies that support M2M; this 'backhand systems integration' process then gives us access to meet the government's specific M2M demands. The focus on exactly how satellite M2M is integral, across the board, to public sector interests, follows:
Safety and Security
One of the top priorities of any government is to ensure the safety and security of the nation and safeguard its borders, territories, population and resources. IoT solutions like seismic sensors are ideal for use in remote border security and perimeter monitoring by civil defense and military teams. Real-time video surveillance is an enhanced capability in border protection, made available with services like Thuraya IP
M2M which supports higher bandwidth applications.
Many governmental authorities have already expressed interest in deploying these telemetry solutions for civil defense missions. Additionally, all critical infrastructure requires monitoring, especially in far-off, unmanned areas. Even private organizations working in remote regions, such as oilfields, have to adhere to government protocols for safety, often achieved via satellite-enabled remote asset control terminals.
Harvesting Green Energy
This is big on the to-do list of many environmentally-focused public sector agencies. As natural resources are fast depleting, there is an urgent global call to harness clean energy and develop sustainable practices. Remote connectivity is essential to efficiently monitor solar and wind farms and other renewable energy sources. With a smarter understanding of how inaccessible appliances are working, personnel are better equipped to boost the production of clean energy.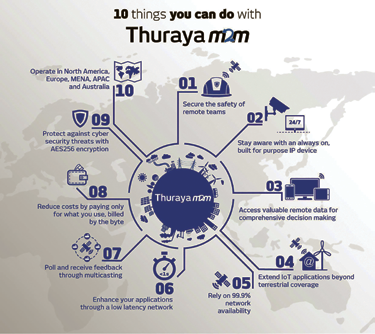 Resource Protection
In the recent past, government agencies have collaborated with us and our service partners to use satellite M2M solutions for the smart monitoring of groundwater levels, and to manage and conserve water supplies in order to prevent droughts.
As in this case, IoT solutions are ideal for helping to safeguard resources. Satellite M2M services can be used to study weather systems and forecast impending climate changes; monitor regions prone to calamities like earthquakes and forest fires; and protect endangered habitats, and inland and aquatic resources.
Utilities
While utilities are often offered by private companies, they usually still fall under the jurisdiction of government authorities. With the introduction of smart metering and the monitoring of power grids and treatment plants outside areas of mobile coverage, satellite M2M delivers a scalable, efficient solution in high-volume data collection for electricity, gas and water authorities.
Moreover, an IoT solution helps ease the stress to meet the increasing demand for utilities as consumption and supply are better managed with timely detections in delivery networks - for example, with smart sensors that can swiftly detect water pipe leakages.
Banking
Banking as an industry has been using an early IoT prototype for decades with the ATM, lending customers access to financial services without having to meet a bank teller. Over the years, these virtual transaction trends have moved towards mobile banking services and governments are now taking measure to add more efficiency to banking procedures.
These steps include setting up real-time video for customer support and surveillance at 'smart ATMs'; customized offers to smartphones using beacon technology when customers enter a bank branch; and POS terminals at establishments that allow customers the convenience of secure credit or debit card transactions right from their phones.
---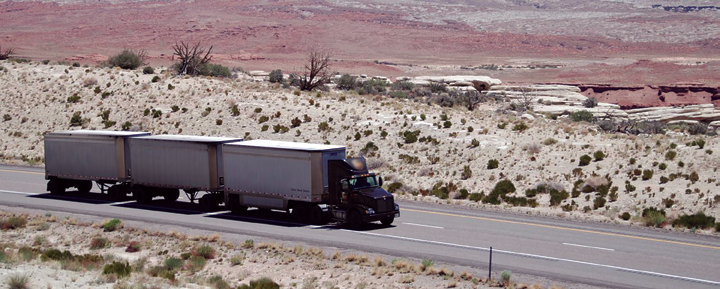 ---
IoT services, by way of satellite, offer many more applications — from smart agriculture, and transportation and fuel management to cargo and personnel tracking.
As knowledge and legislations for convergence technologies become pervasive, governments around the world are set to embrace IoT solutions in every relevant industry.
Creating Resilient Systems
While most agree on the benefits of IoT, there are no doubt dilemmas associated with its implementation, from different perspectives including technology, regulatory, and so on.
Public authorities are generally open to new tech solutions, as long as they don't compromise on information data security. As we rush towards an ever more connected future, the danger of hacking looms larger.
Moreover, the increasing use of artificial intelligence (AI), while spectacular in its capabilities, comes with its own problems - a reduction in human factor with such technologies implies that system errors are harder to find, stop and fix.
These examples pose an ongoing challenge for IoT service providers — to develop highly resilient IoT platforms with advanced encryption, and early warning and predictive systems.
The service provider's responsibility is to develop intuitive capabilities for data exchange and monitoring and to incorporate elaborate protection and data leak detection.
Another important factor to keep in mind when dealing with users from the government sector is timeliness — authorities are constantly bombarded with services and solutions and have rigid roadmaps and procurement plans.
As service providers, product portfolios need to be distinguished as well as possessing a superior understanding of the public sector's operational needs and purchase cycles. It's vital to know when to approach public agencies with a sale and be ready for how long the integration process may take in order to be recognized as a preferred partner for smart government needs, emphasizing solutions and not just products.
Connecting Distances
Despite the aforementioned hurdles, governments usually include IoT in their annual plans in some form or shape.
Currently, the percentage spent is rather negligible in terms of overall budgets; private sector undertakings in the same vein are certainly moving at a rigorous pace in comparison, and the public domain has a lot of catching up to do.
With the rising trend in smart urban spaces and smart cities though, there is a surge in joint IoT initiatives as public and private entities work together on shared goals for their locale.
The Asia-Pacific (APAC) nations take a lead here — as Amy Kean of Mindshare Asia Pacific recently mentioned, this region is most eager to adapt to a connected future.2
Satellite service providers, likewise, have a lot more to tap into when it comes to IoT offerings — the future is rife with possibilities to further develop resilient IoT platforms with AI, data mining and big data capabilities, which will especially be beneficial for governments.
www.thuraya.com
References
1arabnews.com
2campaignasia.com
As Chief Strategy Officer, Jassem Nasser leads the strategy and business development division which includes Corporate Strategy, M&A and investigating new ventures outside the company's core MSS business. Jassem also manages Thuraya's Corporate Affairs including Regulatory, Spectrum Management & Development.
Jassem has more than 19 years of experience in the satellite industry including roles of providing strategic direction, as well as overseeing spectrum and frequency management. His engineering background has been applied to a business environment specializing in satellite communications and other radio communication systems. Jassem has been involved in setting up and managing a start-up satellite organization and seeing the company through its various stages of development by devising strategic direction and priorities, identifying and selection of strategic options.
Jassem graduated with first class honors from Khalifa University of the UAE with a bachelor's degree in Communications Engineering.
---