---
SMC Partnership Fuels Innnovation
Working on government and military projects often requires obtaining additional security access to handle Sensitive Compartmented Information (SCI) – sensitive information unique to a particular defense project that can take an average of six months to get through the nomination and arduous manual paper approval process.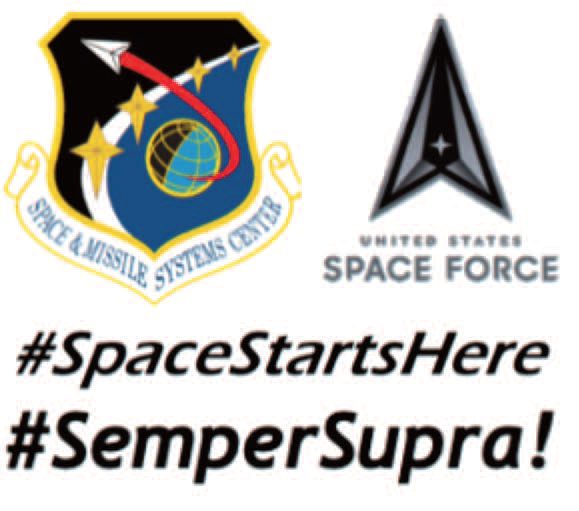 A new software application, the SCI Nomination Evaluation Tool, or SCINET (pronounced "skynet") is set to streamline the process, reducing processing time by as much as 80 percent, and potentially saving the Space and Missile Systems Center (SMC) alone as much as $600 million per year in lost labor expenses. The application also has the potential to be scaled and customized for use at other U.S. Air and Space Force installations – and potentially used across the DoD.
SCINET has been funded, championed and facilitated by the business innovation office within SMC's Atlas Corps. The group, AtlasX, works with individuals and teams to increase fluency in analytics, Agile methods, and entrepreneurship at the Center. Its mission is to modernize and transform how SMC conducts business in line with the organization's vision, "to forge an agile team that delivers innovative, war-winning capabilities." AtlasX has successfully gained advocacy, awareness, and partnerships for SCINET, making it one of the group's most intriguing projects to date.
SCINET is one of SMC's fastest software developments to date due to the Agile DevSecOps pipeline approach — which implements security decisions and actions at the same scale and speed as development and operations decisions and actions — and a strategic partnership with the U.S. Department of Defense's software factory, Platform One.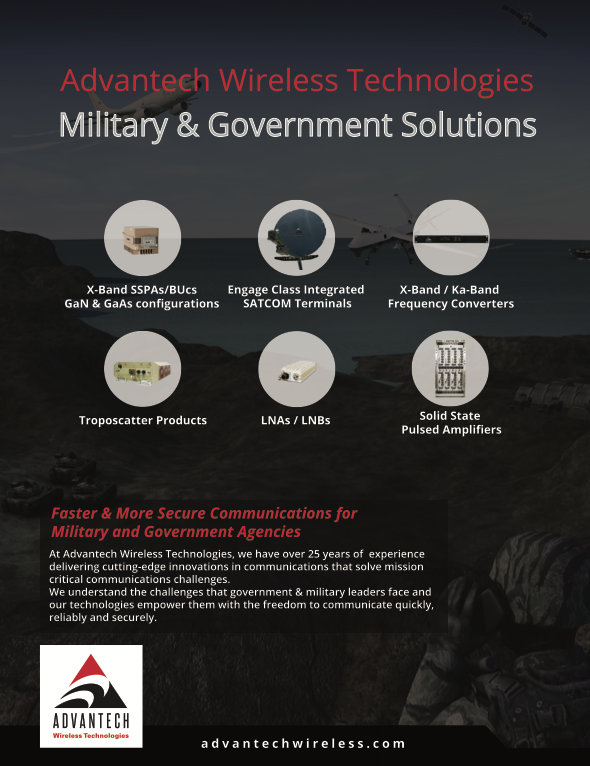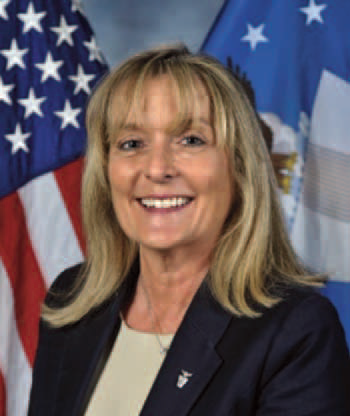 Joy White
-Joy White, Executive Director of SMC, said, "The SCINET team sought to solve a problem not only suffered here at SMC, but throughout all forces. We supported the team to acquire funding and align with strategic partners. The DoD's software factory provided a much needed Continuous Authority to Operate that alleviated some of the most critical delay points related to software development."
The Special Security Office (SSO) is the function within the United States federal government that oversees administration of the SCI control system. Security responsibilities for use and dissemination of SCI are accomplished through the integrated disciplines of Personnel Security, Information Security, Physical Security, Industrial Security, and Cyber or Information Systems Security.

Amanda Pulsipher
The nomination process for personnel to receive required access has many moving parts within each of those disciplines, many of which are beyond the SSO span of control, which contributes to the extensive processing timeline. The demand for access is increasing at an average of 8.5 percent per year, and a tool that integrates the moving parts with full transparency in order to maintain the integrity of the SCI control system is "just what we need and long overdue," said Amanda Pulsipher, Chief, Special Security Office of the Intelligence Directorate at SMC. "Rework, routing errors and an overall lack of transparency with our paper systems are just some of the inefficiencies plaguing our current access process," Pulsipher said. "SCINET will integrate all the moving parts and give us efficiency and transparency throughout the process."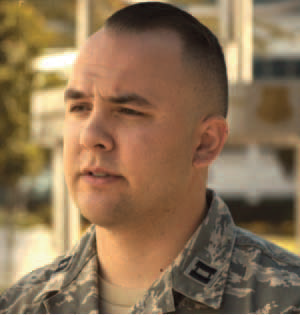 Capt. Dominic Vicino
SMC's Captain Dominic Vicino, SCINET creator and program manager, experienced the backlog first-hand when he was first assigned to SMC in July of 2018, and had to wait four months for his access.
"I couldn't do my classified work because I didn't have access to SCI," Vicino recalled. "I had a stake in it, because I wanted to get to work. What we needed was a force multiplier that could do the job, and the only solution was software."
Pulsipher was well aware of the needs and had already secured some initial funding to try to get a customizable tool to improve the process because the commercial off-the-shelf products did not meet SMC's needs. Vicino and another officer, Captain Manny Smith, then secured additional funding from SMC leadership to further develop the project that ultimately became SCINET.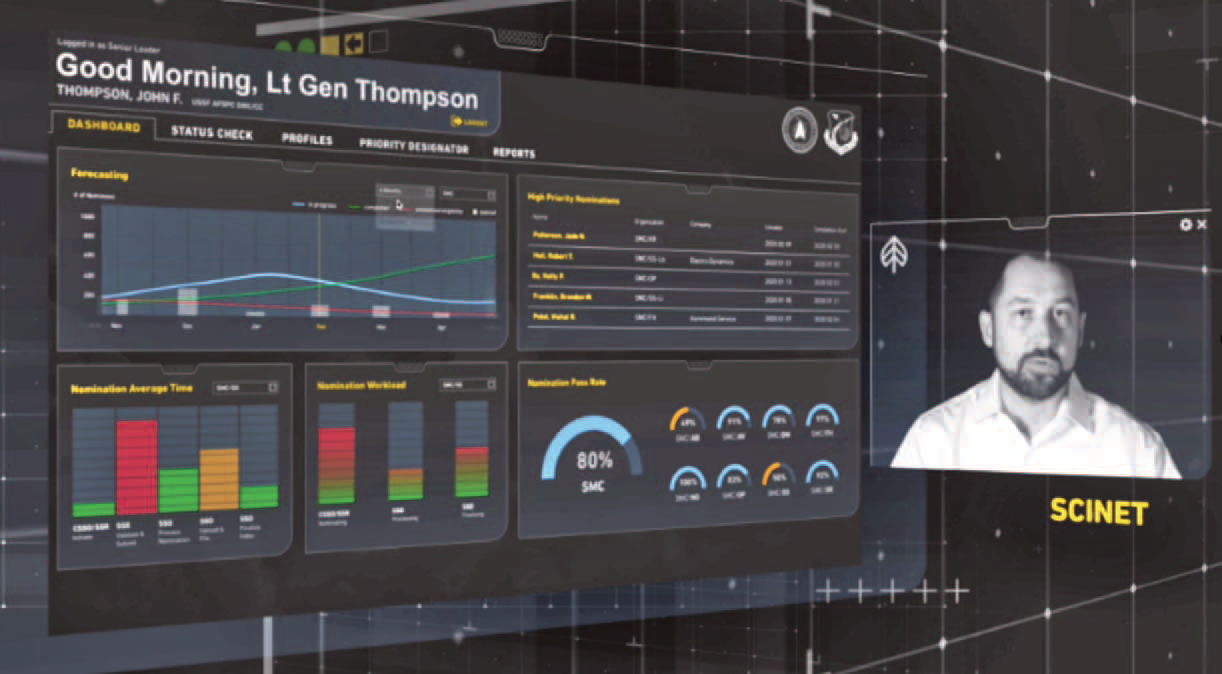 SCINET launched for SMC in September 2020 as the first in a group of new applications. SCINET is the workflow tool that manages personnel nominations, indoctrinations, debriefs and personnel records and has been shown to decrease processing time from 180 days to 70 days and in Spring 2021, at full rollout, to a mere 60 days. Eventually, the processing time will be only 30 days.
Another application, the DD254 Database, which will be rolled out in the spring of 2021, consolidates contractual information and pushes information to SCINET for access validation. It also responds to data inquiries from other authorized systems. The third piece is the Security Education, Training, and Awareness (SETA) program, which meets mandated SCI-access training requirements at the lowest possible workload for the SSO.
Another key component is SMC's partnership with a small business, Elder Tree, of Norwalk, California, to develop the customized software platform that converts the traditional, paper-bound process into a digital, centralized portal with management dashboards.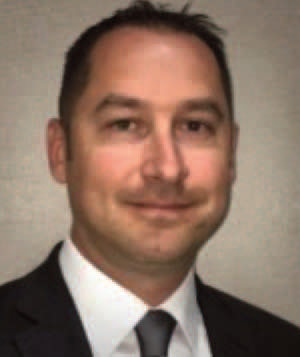 This was the first DoD project for Elder Tree, which operated as a subcontractor of ManTech of Washington, D.C., for this project, said Cade Peterson, the COO of Elder Tree.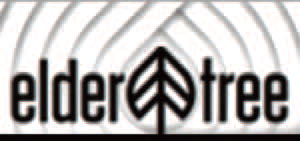 "We really enjoy the opportunity to solve problems," said Peterson, MBV (USAF, Ret.), "When we're uniformed service members, there's excellence in all we do — we want to make things better. Sometimes the vehicle for that isn't always through the organic DoD process; sometimes it requires a commercial solution and an outside perspective. Our methodology is to create an interactive solution that renders people compliant with whatever rules they need to follow. You have all of these complex programs and processes and if you can automate all of these functions for them, it's better for everybody. The owning agency can decide how it operates, and the user just operates it. You want to engineer the human error out of the process."
SCINET is designed to help officials track these applications and easily identify bottlenecks, issues and even future needs through predictive analysis, Peterson said. The web application can deliver the current status of any SCI submission, validate data coming into the system, reduce process error and ensure policy compliance.
"The goal here is to give absolute data transparency to enable the user to query all aspects of the process to find out what's going on," Peterson said.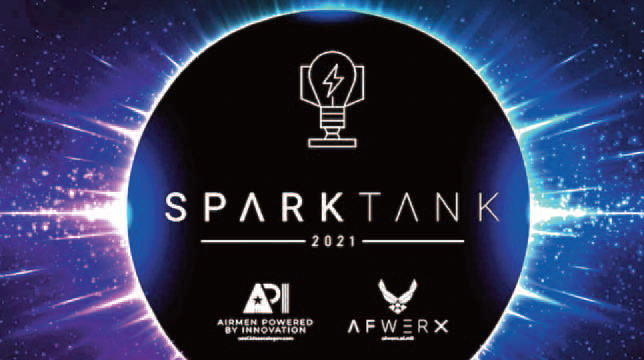 Spark Tank, a collaboration between AFWERX and Deputy
Under Secretary of the Air Force, Management, is an annual
campaign designed to spur and empower innovative ideas
from Airmen to further strengthen Air Force culture and
capabilities. (U.S. Air Force courtesy photo)SCINET is fully compliant with DoD SCI regulatory requirements and is customizable to unique processes that might be present at different installations. SCINET also allows senior leaders to prioritize which nominees should be cleared first, Vicino said.
The fact that the program name — SCINET — is similar to "Skynet," the name for the fictional, artificial, self-aware neural network that serves as the main villain in the "Terminator" movie franchise, was just a happy accident, Vicino said. The full name of the program — Sensitive Compartmented Information Nomination Evaluation Tool — made it an easy choice for a name, but also makes it memorable.
With the help of AtlasX, SCINET was recently entered into the annual U.S. Air Force Spark Tank innovation competition and is currently holding at third place in voting prior to the semi-finals. Spark Tank is patterned after the "Shark Tank" TV show and is designed to encourage airmen to be creative and expose their ideas for funding and to a wider audience.
If the concept wins, SMC will ask for $10 million to scale the application to five USAF/USSF installations with full implementation in 1.5 years, at an estimated savings of up to $3 billion over the next five years. Ultimately, SCINET is designed for scalability to be implemented across the USSF, the DoD and other military services, Vicino said
If the savings sound high, the average amount the government pays for these highly trained space subject matter experts — the "wrap" rate — which includes salary and overhead costs — can be $450,000 a year, Vicino said. The longer these professionals wait for their SCI clearance, the more money lost when they can't work on the projects they were hired for.
"This is the kind of creative problem-solving our people at SMC are known for," said Ms. White. "The potential for this new application to save time and money and get our highly trained space professionals to work faster is a win for everyone."
The Space and Missile Systems Center is the U.S. Space Force's center of excellence for acquiring and developing military space systems. SMC's portfolio includes space launch, global positioning, military space vehicle communications, defense meteorological space vehicles, range systems, space vehicle control networks, space-based infrared systems and space situational awareness capabilities.
Contact SMC at SMC@Spaceforce.mil
---

---
International Space Pitch Day Recruits New Technology Partners for the USSF, DoD from Other Nations
Ten companies were awarded same-day defense contracts at the first International Space Pitch Day, a joint U.S.-U.K. industry competition held 17 Nov. 2020 with the goal of finding, funding and fast-tracking innovation and technology for military space professionals.
Led by the U.S. Space and Missile Systems Center (SMC) and U.K. Defense and Security Accelerator, the U.K. Defense Science and Technology Laboratory Space Program, and on behalf of the U.K. Ministry and the U.S. Department of Defense, the competition was originally to have been held in London. It became a virtual conference due to the global pandemic, using the United Kingdom's Defense Conference as a backdrop.
One-hundred and fifteen start-up companies from 14 different countries made their public pitches, and 10 were offered same-day day contracts of up to $66,000 to cover a three-month period, said Captain Michael Telcide, Space Partnership Program Manager and lead officer in charge of International Space Pitch Day for SMC.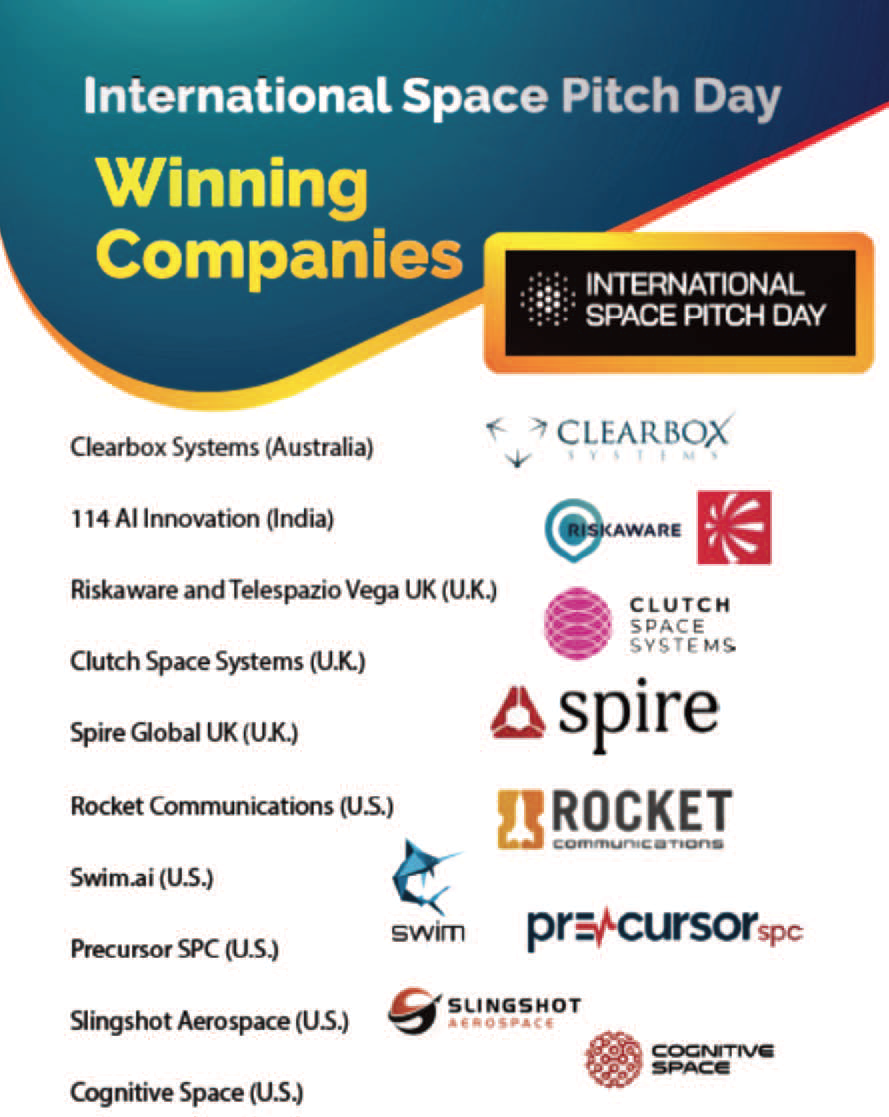 The 10 awardees, which included companies from the United States, the United Kingdom, Australia and India are: 114 AI Innovation Limited (India); Clearbox Systems Pty Ltd (Australia); Clutch Space Systems Ltd (U.K.); Cognitive Space, Inc. (U.S.); Precursor SPC (U.S.); Riskaware Limited and Telespazio Vega UK (U.K.); Rocket Communications (U.S.); Slingshot Aerospace (U.S.); Spire Global UK (U.K.); and Swim.ai, Inc. (U.S.).
"The first-ever International Space Pitch Day was a huge success," Telcide said. "I look forward to continue working with these companies to transition them into the Space Force architecture."
"I am so proud of the work our SMC team has done with our friends in the UK MoD to continue discovering new innovation and technology for the security of space," said Lieutenant General John F. Thompson, SMC Commander and Program Executive Officer for space. "By jointly acquiring innovative and technologically relevant space capabilities, we harness the strength of partnerships between the U.S. Space Force and our allies to rapidly deliver war winning capabilities that outpace threats."
International Space Pitch Day follows the first, successful, domestic Space Pitch Day held November 2019, in San Francisco, which resulted in 30 companies being awarded almost $40 million in same-day contracts, said Van Espahbodi, CEO of Starburst, a global aerospace and defense accelerator based in El Segundo.
Starburst worked with SMC on the Space Pitch Day last year and the International Space Pitch Day this year, reaching out to its network to help recruit emerging tech companies, providing mentoring to help those companies improve their pitches and also inviting potential investors to participate, Telcide said.
"This is the first time we've ever made it possible for an American program to award a foreign startup a contract," Espahbodi said. "This event and everything leading up to it will culminate in a precedent: a new way of doing business to make sure our defense warfighter has access to the best technologies anywhere in the world."
Companies were invited to propose technology solutions in six challenge areas, Telcide said. Instead of a broad category, such as Artificial Intelligence (AI), the challenge areas focused on a specific problem statement. For example, "Understanding the present and potential impact of space weather on users across all domains," and "Visualization to help a commander in the field to understand satellite systems relevant to their operations."
The International Space Pitch Day contracts are "the discovery phase" that allow the companies to demonstrate their solution to the DoD with the possibility of future, multi-year contracts, Telcide said.
It's a myth that the DoD is only interested in working with large "prime" defense contractors, Telcide said. Pitch Days — of which SMC and the DoD are planning more, domestic as well as international — are an opportunity for even one- or two-person start-ups to connect with government and private investors to help them realize their ideas and grow.
"We give them a lifeline – some of these technologies, without funding, they might not make it," Telcide said. "Events like International Space Pitch Day gives them an opportunity to be discovered and get a contract while early in their journey, and it can be vital to some companies."
"Small businesses are not just disadvantaged R&D; they're on par with Facebook and Uber in the early days," Espahbodi said.
In addition, the DoD isn't solely looking for military use applications, Telcide said. Usually, the department is looking for dual-use technology so not only can a company get a defense contract, but the solutions are usually viable for the commercial sector. Working with the DoD may help those companies attract venture capital for their efforts. Academic institutions and private investors also were invited to hear the pitches, broadening the tech companies' exposure to potential funding.
"You don't need 'exquisite' technology to operate in space anymore and that levels the playing field for a whole new cast of characters," Espahbodi said. "It's important for these new players as well as the existing space innovators to get creative and prioritize ways of working together."
"I think it's important that the space defense acquisition process applies the right level of risk at the right level of engagement," Espahbodi said. "Program Executive Officers have to be able to do business with any foreign entity with same-day contracting and same-day awards. They don't have a choice: if they don't, they miss out. Most [innovative technology companies] can't be bothered with the time frame of doing business with defense. If the DoD wants access to the tech, they have to find ways to make it easier to do business with them."
Dr. William Roper, Assistant Secretary of the Air Force for Acquisition, Technology and Logistics, also stressed the importance of making it easier for technology companies to do business with the DoD during the 26 Oct. 2020 AFWERX "Ask Me Anything: Deep Tech & Skyshots" YouTube live video event. New government partnerships might help the Air and Space Force close the gaps between baby steps and giant leaps, Roper said.
"Tech is global, opportunities are global and if companies around the world aren't working with us, they could easily be working with our competitors," Roper said. "So we need to take the innovation battlefield."
---