Communications infrastructure outages can occur for any number of reasons, from natural, weather-related disasters to man-made causes such as human error, jammed/full networks and vandalism/terrorism.
To provide first responders, law enforcement and non-government organizations with the capabilities needed to sustain critical communications, satellite technology is the solution. Satellite communications networks are quickly deployable and provide the backbone for the rescue and support initiatives during times of crisis. Additionally, they are easy to use and can be quickly scaled to meet the demands of any emergency situation.
The reasons satellite solves communications challenges include its inherent benefits: The technology offers reliability, anytime and anywhere communications, security and interoperability with an "always-on" network. This makes satellite attractive to use for emergency communications because satellite serves as a redundant communications channel when terrestrial communications networks have outages or are damaged and are not fully functional.
Losing access to crucial information for even short periods of time can do irreparable damage and impact emergency reaction capabilities, not to mention the damage to reputations of first responders and agencies involved. A unified command vehicle system, powered by iDirect Government Technologies (iGT) SATCOM technology, can benefit organizations of all sizes.
The vision for the unified command system includes projecting the technical and logistics footprint of any organization to any point in the continental United States using virtually any band satellite. Leveraging commercially available technologies and standards where possible, satellite provides incident command and communications coordination (including radio interoperability/cross-banding) for major events and critical incidents.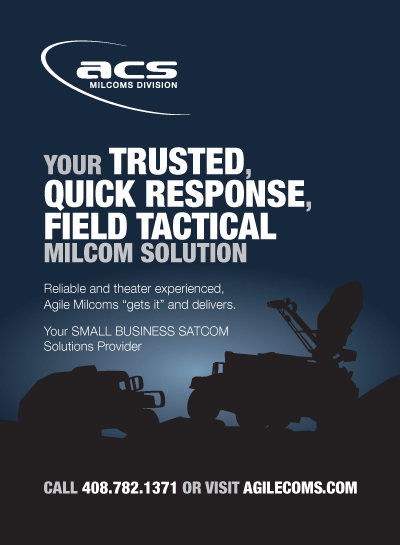 A properly equipped unified command vehicle is able to provide instant situational awareness while on the move, eliminating the setup and alignment procedures for reach-back satellite communications. The system is easy to use, also eliminating the requirement for expert technicians on site for setup and operation.
With an iGT equipped unified command vehicle, IP satellite communications network can operate completely independently of a failed terrestrial infrastructure, it can integrate seamlessly into any landline network, and it can operate both integrated with a landline network and independently. The unified system meets the most demanding mobility and security requirements for public safety and national security users, enabling real-time secure and reliable voice, video and data transmission while in transit.
Public safety users and first responders can take advantage of satellite's constant connectivity in transit to communicate and prepare for the situation at hand. This is important because the coordination of multiple public safety agencies using voice, video and data communications may mean the difference between life and death. The satellite-based emergency management solution supports public safety emergency communications with communications services that are fast and easy to deploy on short notice—a critical need in a crisis or emergency.
The system provides for a centralized management with high reliability, unlike terrestrial communications systems that can experience widespread outages for various reasons such as weather/storms and other environmental factors or malicious activity. The satellite-based system provides complete data path diversity, which is a must when responding to critical situations.
Satellite creates a reliable communications network even in the most devastated areas. In the case of a unified command vehicle, satellite technology is used to coordinate response efforts and dispatch for police, fire and emergency medical service and other agencies. The mobile command center can back up all of a city's or organization's emergency dispatch call volume from any location. Additionally, it can serve as a temporary base of operation.
A unified command vehicle can be equipped to receive live video feeds from helicopters and from cameras that are situated throughout the event area. Such bird's eye views can help emergency response teams to see the big picture as well as where extra help is needed.
A SATCOM-powered unified command vehicle also helps law enforcement personnel, emergency managers, first responders and others tasked with protecting lives and property to access critical information quickly, reliably and seamlessly anywhere and anytime, including on the move. SATCOM supports "always on" broadband services and effectively operates public safety communications systems to manage emergencies. It can be used to coordinate major events, both emergency and non-emergency events.
Via a unified command vehicle agencies can share real-time data for situational awareness such as camera feeds, medical support, route information, and more. The command vehicle can be designed to comply with local, state and federal emergency communications guidelines and maintain interoperability.
Benefits of a Unified Command System
The advantages of a unified command system for agencies are numerous, and include:
– Rapid and pervasive reach: Integrates with landline systems to provide effective voice, video, data and Internet communications.


– Situational awareness: Able to provide instant situational awareness while on the move with live video feeds. Video provides a more accurate assessment of an emergency at hand.

– Local dispatching: Enables dispatching of police and fire from the unified command vehicle.

– Disaster communications: During a disaster, a city's entire 9-1-1 call volume can be supported from any location. Additionally, an organization's entire call volume can be supported from any location.

– Command and communications coordination: Provides incident command and communications coordination (including radio interoperability/cross-banding) for major events and critical incidents.

– IP network extension: Satellite-based unified command system extends global IP networks when terrestrial networks are not available.

– Reliability and quality: Satellite IP platform ensures multiple users can share network without sacrificing quality due to more data transfers.

– Quick installation: By leveraging commercially available technologies and standards, setup is fast and easy.
Any major organization must prepare for and be ready to respond to the unexpected. A threat to an organization's infrastructure and occupants could come from anywhere. Because the stakes are high to protect citizens and facilities, organizations must evaluate innovative technologies such as SATCOM that can help them to respond to pending dangers. A unified command system using satellite to support redundant, back-up communications is paramount to connecting emergency responders and other agencies to put first responders and organizations in control during emergencies.
About the author
Karl Fuchs serves as Vice President of Technology for iDirect Government Technologies (iGT) and is also a Contributing Editor to MilsatMagazine.
You may contact Karl at
kfuchs@idirectgt.com