Northrop Grumman Drops Off Third SBIRS Payload @ Lockheed Martin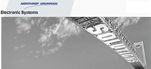 A Space Based Infrared System payload was delivered by Northrop Grumman Electronic Systems to Lockheed Martin Space Systems Company in Sunnyvale, California.
This is the third payload delivered on the SBIRS Follow-on Production contract in 15 months.
The payload will be integrated with a SBIRS geosynchronous spacecraft in preparation for its projected launch in the summer of 2016.
The GEO payload features a pair of infrared sensors which operate in multiple bands and provide expanded capabilities over the Defense Support Program satellites that it replaces.
The scanning sensor is paired with a staring sensor to support strategic and theater missile warning, battle-space awareness, and technical intelligence.
"Delivery of the payload is a major accomplishment in the life of the program, and I would like to congratulate our entire team, contractor and Air Force, on reaching this milestone," said Maj. Jon Seal, GEO-4 vehicle manager. "It takes a tremendous amount of work and dedication to bring these systems together, but it pays off when we deliver new capabilities to the warfighter."
The fourth GEO satellite is the last production unit required to complete the geosynchronous portion of the SBIRS constellation.
The fifth and sixth GEO satellites, which were placed on contract earlier this year, will replace the first two GEO satellites at the end of their mission lives.
The SBIRS program is led by the Infrared Space Systems Directorate at the U.S. Air Force Space and Missile Systems Center. Lockheed Martin Space Systems Company is the SBIRS prime contractor.
Northrop Grumman Electronic Systems, Azusa, California, is the payload integrator. The 460th Space Wing at Buckley AFB in Aurora, Colorado, operates the SBIRS system.
The Air Force Space Command's Space and Missile Systems Center, located at Los Angeles Air Force Base, California, is the U.S. Air Force's center of acquisition excellence for acquiring and developing military space systems.
SMC's portfolio includes GPS, military satellite communications, defense meteorological satellites, space launch and range systems, satellite control networks, space based infrared systems, and space situational awareness capabilities.
The Northrop Grumman SBIRS infosite is accessible at: http://www.northropgrumman.com/Capabilities/SBIRS/Pages/default.aspx
The Lockheed Martin Space Systems infosite may be accessed at http://www.lockheedmartin.com/us/ssc.html
---
During MILCOM 2014, A Plethora Of Promised Productivity From Inmarsat
Inmarsat, in partnership with its VARs, has started to provide wideband communications capability to U.S. government customers through its Global Xpress service which will be carried over the first Inmarsat-5 satellite.
Using 72 fixed beams in commercial Ka-band, along with military Ka-band capacity available on its high-capacity steerable beams, Global Xpress is now supporting aeronautical and land terminal operations in the Indian Ocean Region with high-throughput connectivity. The steerable beams are designed to complement military Ka-band capacity provided by the Wideband Global SATCOM system (WGS) in areas of high demand, while the fixed beams enable consistent and reliable service across nearly all of the visible earth.
Global Xpress exceeded expectations during extensive user evaluations and tests. Users indicated that terminals were highly reliable under all operational conditions, providing seamless wideband SATCOM connectivity crucial to their mission requirements. The Inmarsat-5 military Ka-band steerable beam technology efficiently supports very high data rates and very small apertures enabling the satisfaction of previously unmet key mission requirements.Plus, the iDirect evolution-based Global Service Beam (GSB) performance met or exceeded data throughput available on older Ku-band services using satellite terminals of equal or smaller size.
Inmarsat-5 F1 achieved commercial service introduction (CSI) for U.S. Government users in the Indian Ocean Region coverage area on July 1, 2014, after successful launch and activation of the satellite and related redundant ground infrastructure. The service is currently supporting users across its footprint, including in Europe; the Middle East, Africa; and southwestern Asia.

Additionally, Inmarsat and TECOM, a part of Smiths Microwave, have established a Memorandum of Arrangement (MOA) to manufacture Global Xpress® aviation terminals for the government market.
TECOM's initial offering for the government aviation market is the recently-developed Ka-5000 SATCOM antenna system. This terminal will allow government aeronautical customers access to the high-speed wideband capabilities of the Inmarsat-5 Global Xpress satellite constellation in both the military and commercial Ka-bands. The Ka-5000 features a special thermal management solution that enables government users to operate in a wide variety of operational scenarios. Additionally, the system's multi-modem capability allows customers to use any desired network infrastructure, providing maximum flexibility.
Inmarsat is also expanding the availability of mobile tactical Beyond-Line-of-Sight (BLOS) communications to actively deployed U.S. and coalition forces through the skills of its partners and the capabilities of its powerful Inmarsat-4 satellite constellation.
The company's L-band Tactical Satellite (L-TAC) service delivers an 'Ultra High Frequency (UHF)-like' tactical satellite capability to existing military and commercial radios used by the U.S. government. L-TAC uses the significant spectrum resources of the Inmarsat-4 constellation to seamlessly augment UHF capacity on military satellites. It fully enables interoperable SATCOM using existing radios, waveforms and cryptography. In addition to adding much needed channels where UHF SATCOM is restricted, degraded or unavailable, L-TAC can also be used with VSATs. This allows the service to support secure BLOS Push-to-Talk voice and data networks for both encrypted and non-encrypted terminals, whether man-portable or installed in vehicles, helicopters, ships or other mobile platforms.
To access the L-TAC service, users require only an easy-to-install antenna adaptor for their existing tactical radios. With the simple addition of this applique, no additional training, certification or infrastructure is needed. The L-TAC antenna is also significantly smaller than most UHF SATCOM antennae, providing the added benefit of a lower profile terminal.
This interoperable augmentation capability allows tactical users to meet their security and reliability requirements affordably and cost-effectively through L-band spectrum leases for durations as short as one month.
In addition to the U.S. military and defense agencies, L-TAC will also support the civil government market for activities such as emergency response and border protection. By enabling interoperability between UHF and VHF radios on the same network, federal agencies, National Guard units and civilian personnel will be able to coordinate more effectively in the event of a major incident or civil emergency.
Inmarsat's infosite may be accessed at http://www.inmarsat.com/
The TECOM infosite is accessible via http://www.tecom-ind.com
---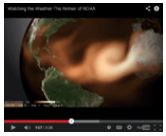 The Airmen Of NOAA­—Giving The Warfighter "A Leg Up"
Tucked away in the cavernous NOAA Satellite Operations Facility, four airmen work together to oversee the operation of America's weather satellite constellation.
Captain Tyson Johnson talks about his day to day duties and the critical information he and his team (which includes some 40 NOAA engineers) provide for our nation's military and civilian population in an informative video that is available at the Air Force TV YouTube Channel: http://science.dodlive.mil/2014/10/10/ watching-the-weather-the-airmen-of-noaa/?source=GovDelivery
---
Rockwell Collins Earns A MUOS First
The Rockwell Collins ARC-210 radio recently became the first airborne radio to operate over the U.S. government's newest satellite constellation—the Mobile User Objective System (MUOS).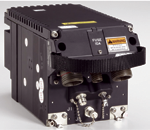 The MUOS system is based on cellular phone technology and represents a paradigm shift for Department of Defense satellite communications. The U.S. Air Force Research Laboratory (AFRL) conducted two weeks of MUOS ground and airborne testing.
During the first week of testing, the ARC-210 was deployed in a ground environment for system operational tests that included conducting Over the Air Provisioning of the radios and passing of IP data.
During the second week, airborne MUOS operations were conducted from a system installed in a C-17 Globemaster III aircraft to a communications base station at Joint Base Lewis-McChord Air Force Base located near Tacoma, Washington.
Testing also included voice and data operations, with the ARC-210 becoming the first airborne radio to successfully transmit over the full MUOS satellite system.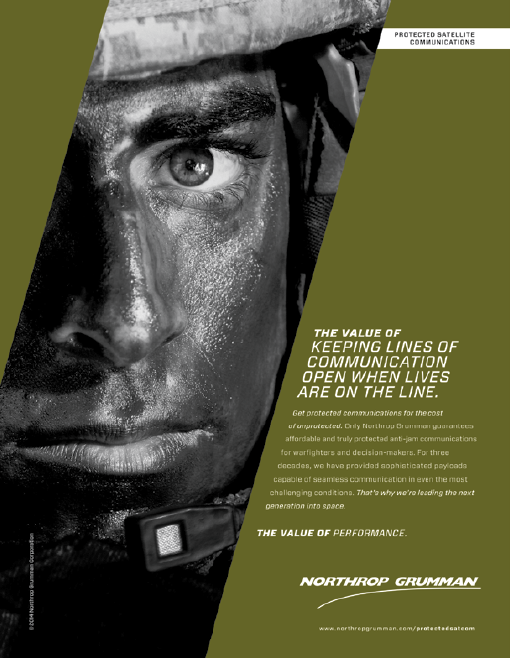 In addition to supporting Air Force planned testing, the Rockwell Collins team completed successful interoperability testing with the government's ground MUOS radio, the AN/PRC-155.
The ARC-210 currently contains Demand Assigned Multiple Access (DAMA) and Integrated Waveform (IW) satellite communications capabilities. With the implementation of the MUOS waveform, the ARC-210 will provide all expanded and modernized Department of Defense UHF Beyond Line of Sight (BLOS) capabilities, and enables the use of new warfighter applications for increased situational awareness and connectivity.
The Rockwell Collins infosite: http://rockwellcollins.com/
---
An AFRTS Agreement
Intelsat General Corp., an indirect, wholly owned subsidiary of Intelsat S.A., has been awarded a complete one-year contract renewal to deliver radio and television programing to U.S. military forces serving around
the world.
The original one-year contact was signed in 2011 and had six, one-year renewal options. Under the contract with the American Forces Radio and Television Service (AFRTS), Intelsat General provides a global distribution network that delivers multi-channel, broadcast-quality radio and television programs to military forces and their families stationed outside of the United States as well as to military personnel aboard United States Navy ships at sea.
The service, which incorporates on- and off-network capacity, reaches more than 200,000 people using 307MHz of bandwidth carried over 9 satellites, 6 teleports, and the IntelsatOnesm terrestrial network.
"AFRTS is a lifeline for U.S. service members and their families stationed around the globe," said Skot Butler, Vice President, Satellite Networks and Space Services. "In many cases, it is the only American media broadcast content available to them while they are deployed overseas for long stretches of time."
In addition to a wide range of American news, entertainment and sporting events, the service carries the Department of Defense (DoD) News channel.
The Intelsat General infosite may be accessed at http://www.intelsatgeneral.com
---
The First In The World... As Far As A Digital Troposcatter Modem Is Concerned...
Comtech Systems, Inc. has released the world's first 50Mbps Digital Troposcatter Modem,
the CS67500A.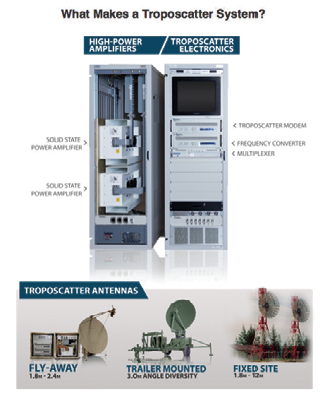 This modem takes advantage of Comtech's more than 40 years of continuous troposcatter research and innovation to provide unmatched throughput for point-to-point, over-the-horizon communications.
The CS67500A incorporates Comtech's advanced troposcatter features including troposcatter-specific Forward Error Correction (FEC) with embedded Turbo Product Coding, Automatic Code Rate (ARC) and Adaptive Link Power
Control (ALPC) to maintain performance even under adverse conditions. CS67500A 50 Mbps Troposcatter Modem highlights include...
• The CS67500A provides high-speed, low-latency transmission for over-the-horizon communications, without the need for satellites or multiple line-of-sight relays. The CS67500A is the latest generation of Comtech's CS-series digital troposcatter modem platform, which is fielded in over 90% of the high data rate troposcatter systems throughout
the world
• The CS67500A is the first troposcatter modem to be deployed capable of achieving 50Mbps throughput
• The CS67500A incorporates Forward Error Correction, Automatic Link Power Control, and Automatic Code Rate to maintain levels of availability that match or exceed that of satellite or line of sight communications
The first CS67500A modems have been integrated into the TSC-198V3 system and fielded to a US Army Expeditionary Signal Battalion for test and evaluation as a replacement for the legacy AN/TRC-170 troposcatter systems.
The TSC-198V3 terminals have also been purchased by the US Army Integrated Air and Missile Defense program for use with Patriot Missile Battalions during global deployments.
Comtech troposcatter systems play a vital role in the US Military C4I operations, providing intra-theater high-bandwidth range extension over beyond-line-of-sight distances, thereby reducing the demand on limited satellite bandwidth.
The very low latency characteristics of these troposcatter systems are ideal for the critical, time-sensitive information used in missile defense.
An international version of the CS67500 platform will also be available in the near future. This will bring the CS67500's increased throughput benefits to the commercial sector as well, providing essential high data rate, over-the-horizon communication links for offshore oil platform networks, arctic communications, remote power generation, and other communications applications.
The Comtech Systems infosite offers additional information at http://www.comtechsystems.com/
---