Platform integrated, satellite-enabled COTM solutions ensure mission success
Critical communications between Command Centers and troops in the field call for systems that are reliable, available and secure. With militaries transitioning to connected, unmanned and collaborative combat, satellite communications are the only way to guarantee Beyond-Line-of-Sight (BLoS) extended connectivity, considerably reducing the decision-making process to a few seconds, and giving a vital tactical advantage.
---


Figure 1. Yahsat provides endtoend solutions to enable Communications-on-the-Move on land, seaborne and airborne platforms over the company's integrated FSS MSS network. Click to enlrarge.
---
Initially reserved for Special Forces operating in depth within enemy lines and commanders, satellite-enabled Comms-on-the-Move (COTM) solutions are increasingly preferred by military, government, and commercial users to maintain communications in any situation on vehicular, seaborne and airborne platforms.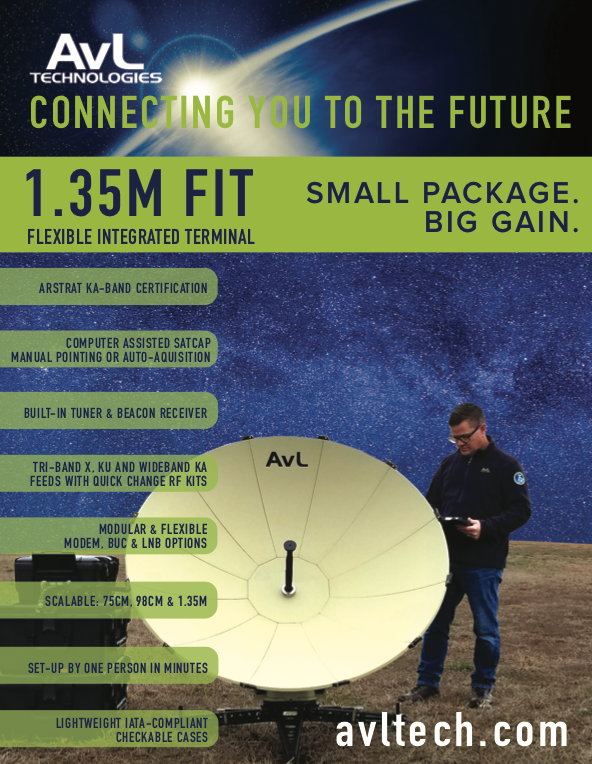 Tailored for Government Operations, Applications + Other Critical Needs
The lessons learned from large scale deployments have created requirements for satellite-based COTM solutions supporting different concepts of operations, ranging from ensuring a wider area of coverage and stable connectivity during sand storms and tropical rains to higher data rate connectivity in more geographically focused operational areas (see Figure 1 above).
Furthermore, newer defense and government use cases demand flexible, secure platforms with beyond-line-of-sight capabilities to enable a host of bandwidth hungry applications supporting the Connected Soldier, Artificial Intelligence (AI), Common Operational Picture, Situational Awareness and Remote Command and Control.
Providing ubiquitous coverage, satellite architecture is expected to leverage network orchestration, software-defined technologies, virtualization and slicing functions to offer defense entities a seamless communication service anywhere in the world. Besides combat scenario applications, armed forces and governments require these communication systems to deliver humanitarian assistance, disaster relief, telemedicine and training. Governments' bid to improve their communication infrastructure is spurring service providers, such as Yahsat Government Solutions, to expand the scope of COTM services to include flexible options, addressing their different operational needs:
Designed for rough conditions
COTM solutions are developed to be deployed in situations that are very constrained. They are rugged and robust, and usually mounted on platforms that bounce around in dirt or tossed by rough seas while providing consistent operational performance.
Multi-network COTM system interoperability
An effective COTM solution works on secure, reliable, flexible and dedicated networks that are interoperable between themselves and with existing communications infrastructure to ensure persistent and resilient connectivity. Such systems operating on multiple networks, enable users to cope with the complexity, uncertainty and dynamic nature of an emergency, allowing them to integrate tactical information from multiple sources (more than one Command) to improve effectiveness and achieve a common operational picture.
---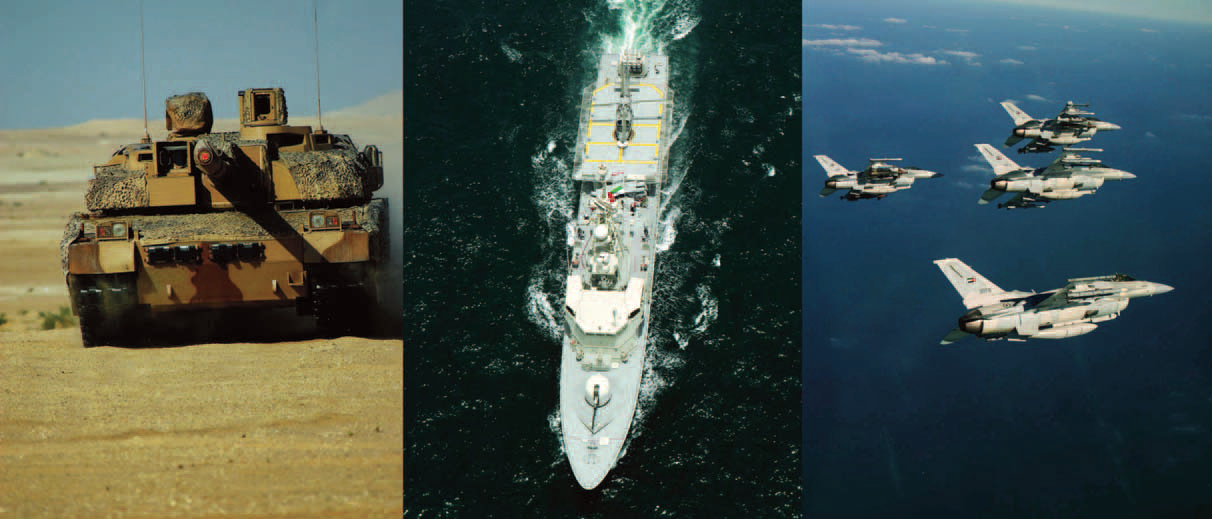 ---
Operating on multiple satellite frequency networks
Comprehensive satellite services, operating cohesively on different frequency bands ensure real-time information sharing for situational awareness. Users now look to switch between frequency bands based on their operational requirements, as the military community considers such operational flexibility critical for mission success.
Manned-Unmanned Teaming (MUM-T) operations
As militaries continue to invest in new capabilities such as teaming of manned and unmanned platforms, integrated satellite COTM solutions have become a core component. They meet user requirements for HDR video processing, tracking, surveillance and monitoring on remote operated vehicles and airborne systems, working hand in hand with manned command post communication vehicles, seaborne, and airborne platforms. As a result, users gain capabilities for additional situational awareness and are able to accommodate C4I/C2SA systems.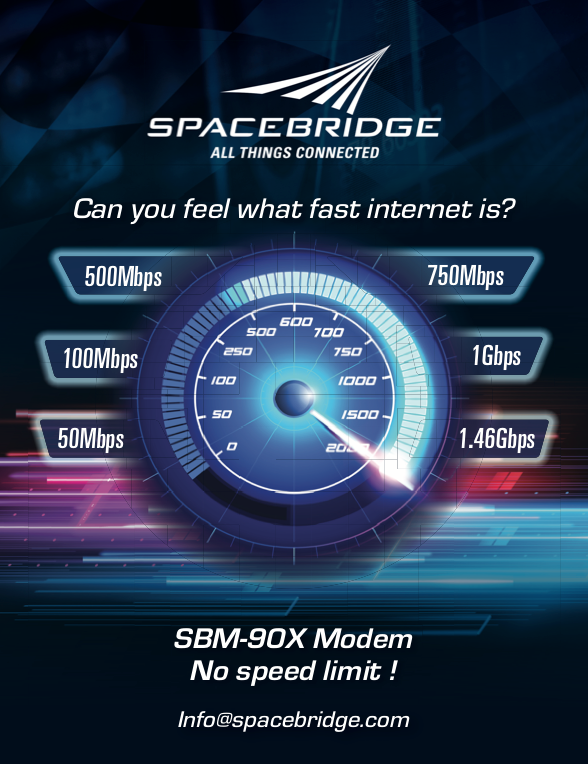 Integration with other combat sub-systems
Users require COTM solutions on various land, sea and airborne platforms to be designed to integrate easily with other combat and operational systems as a single offering.
Communication redundancy and resilience
Satellite-based COTM solutions often provide redundancy to the traditional, line-of-sight land-based variants. Moreover, a COTM service operating on multiple frequencies enables users to counter possible jamming measures by opponents or link degradation due to adverse weather conditions. When links are provided through multiple satellites — a case in point being Yahsat and Thuraya systems —- on the same platform, the risk of both of them getting compromised by weather or offensive frequency jamming measures is mitigated.
Comprehensive Portfolio of Next Generation COTM Solutions
Yahsat offers cost-effective, turnkey solutions with advanced capabilities to enable comms-on-the-move on vehicular, sea and airborne platforms over its integrated FSS - MSS network. After acquiring Thuraya, Yahsat has grown to be one of the few satellite operators in the world, operating networks that provide both government-focused Ka- and L-band services as part of an integrated network solution. Drawing on the synergies of both Ka- and L-bands, Yahsat's COTM services enable communications with high throughput rates in good weather, in addition to providing resilient links, which are operational even in inclement conditions.
In addition to ensuring uniform coverage across vast geographies, L-band allows Yahsat to design terminals with smaller form factor and antennas, making them lightweight and portable to enable tracking and monitoring, command and control and situational awareness. While Ka-band devices support significant uplink data rates for programs such as government Intelligence, Surveillance, and Reconnaissance (ISR) and other data-intensive applications.
Yahsat's COTM solutions provide operational units secure connections with high availability to exchange HDR videos, voice and data flows in fast evolving circumstances, and can be integrated with tactical radio as well as C4I systems. They enable capabilities that are not available through legacy non-satellite based communication systems for applications such as beyond-line-of-sight ISR, and remote command and control on both manned and unmanned platforms. Users can add equipment sensors, video cameras and radios to mobile platforms on land, at sea or in air. Recent developments and growing government interest While Yahsat provides an extensive range of airborne COTM solutions, it is generating interest in its land vehicular and seaborne COTM solutions for both manned and unmanned
applications. After its successful COTM capability demonstrations on airborne platforms in 2019, vehicular and shipborne platforms in 2020, Yahsat is currently working with some government end users to hold a series of demonstrations in 2021.

Recently, owing to customer interest, Yahsat has been working on an integrated mobile platform for a telemedicine solution, comprising a wide range of medical sensors and devices linked remotely by satellite connectivity. It facilitates full motion video, audio and ultrasound streaming to support medical tele-monitoring and expert tele-consultation. The hardware can be deployed on ambulances and medevac vehicles as well as ships functioning as remote clinics in flashpoints, disaster-stricken areas or regions lacking GSM telecom infrastructure.
Innovation is all about continuous development and improvement, and satellite technology is no exception. Melding Ka- and L-band COTM technologies, Yahsat is constantly developing superior, more resilient and flexible systems to meet the growing needs of its government customers on land, sea and air platforms.
www.yahsat.com/en/government-solutions/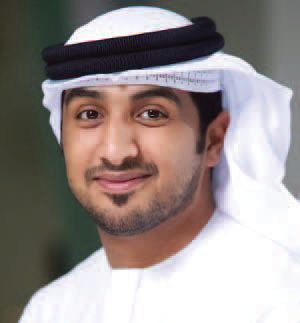 Eisa Al Shamsi is the Deputy General Manager for Yahsat's Government Solutions (YGS). He is responsible for the Government Business including systems infrastructure, projects delivery, operations and maintenance services. With his extensive technical and commercial expertise, Eisa leads the department's strategy and operations to grow in line with Yahsat's mission and objectives. Prior to his role as YGS Deputy GM, Mr. Al Shamsi was the Executive Vice President of Engineering and Program Management at YGS where he was responsible to deliver YGS projects and ensure the design of the Yahsat Military network. Eisa holds an Executive MBA from INSEAD and a Bachelor of Science in Electrical and Electronics Engineering.
---