Coastal countries face a group of wily opponents: illegal and unregulated fishing vessels, their owners and the black market.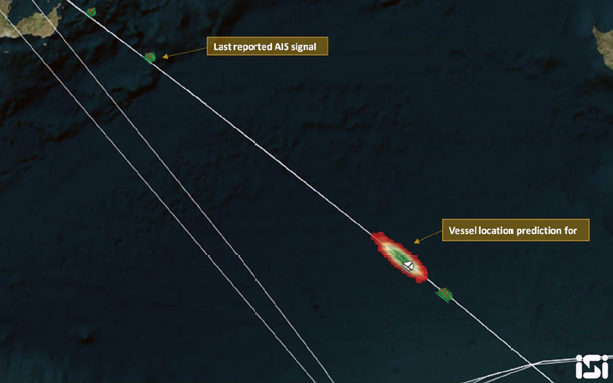 In 2009, experts measured the volume and extent of illegal, unreported and unregulated fishing (IUU) and noted that global economic losses from these activities equaled as much as US$23 billion annually. This $23 billion represents lost tax revenues, lost economic opportunities, lost jobs and above all, an expanding and dangerous black market that exploits human and natural resource.
To fight these organized crime efforts, Image Sat International (ISI) developed Kingfisher, a multi-sensor, multi-layer maritime intelligence system that combines and analyzes a variety of information sources to expose the deceptions of IUU criminals.
Using space based data sources, such as Satellite Automatic Identification System (S-AIS), Synthetic Aperture Radar (SAR) satellite imagery, Electro-Optics satellite (EO) imagery that are combined with other sources, such as Vessel Monitoring Systems (VMS), Coastal Radar and Open Source Intelligence (OSINT) — even weather patterns — the system detects abnormal vessel behavior — the tell-tale patterns of criminals.
One of the Kingfisher's major advantages is the systems unparalleled capability to capture satellite images of suspect activities and then perform high end analysis of that imagery.
Kingfisher brings together this vast assemblage of knowledge with an added AI (Artificial Intelligence) twist — a behavior pattern recognition and prediction, multi-agent-based simulation that's integrated with deep learning techniques.
Kingfisher's AI enables users to improve satellite usage for rapid tasking, leading to a lower cost of operation with greater effectiveness in the detection and tracking of non-cooperative vessels.
The system's deep learning algorithms automatically identify vessels captured in satellite imagery and, through correlation with other sensors, detects vessels whose Automatic Identification System (AIS) has been turned off. The Kingfisher system is ready to identify maritime vessels that are using fake identification or operating without AIS, both of which are indicative of abnormal, maritime behavior.
Case Study
ISI worked with the Coast Guard of one South American country and proved the worth— technological, economical and enforcement-wise—of the Kingfisher System. Translating oceans of data into highly detailed information, Kingfisher's advanced algorithms fused numerous sensory signals from satellite based sensors to other maritime monitoring sensors to deliver vessel-specific insights and alerts.
Together, the teams used diversified data sources and advanced computing technology, including citing abnormal activities, to outsmart evasive AIS techniques (including fake AIS updates).
One case monitored a fishing vessel that approached the country's Exclusive Economic Zones (EEZ) and turned off the vessel's AIS system. The vessel then sailed on the outside edge of the EEZ for period a time, turned into the EEZ for a few hours, and then sailed out of the country's national waters. Continuing to travel with the AIS system off, the ship sailed away from the EEZ, fully believing their unlawful action had not been discovered.
Kingfisher's operators, however, had other plans...
With the system's predictive behavior AI algorithm based on multi-agent based simulation and through study of the vessel's behavior pattern, Kingfisher forecast the vessel's next moves that were quite different from those of the country's Coast Guard enforcement team's existing system.
Based on Kingfisher's separate recommendation, the Coast Guard alerted their units following the recommendations from Kingfisher and pursued the ship that was sailing away from that nation's territorial waters.
Within a short period of time, the Coast Guard units reported engagement with the unlawful fishing vessel at the precise point that had been calculated by the Kingfisher's AI algorithm.
As a result, the vessel, captain and crew were apprehended and returned to shore for legal and financial adjudication and the entire fish haul was confiscated.
Satellite detection of moving objects in marine environments has often been considered as similar to 'finding a needle in a haystack.' Kingfisher changes this perception—maritime enforcement authorities now have the upper hand. Kingfisher delivers reliable analysis compiled from the initial stages of strategic surveillance up to the profiling of individual vessels. This leads to a far more effective use of satellite resources and provides a more economically-viable solution.
AI algorithms, behavioral pattern recognition and dynamic deep learning skills all contribute to make Kingfisher an emerging and important platform that is able to...
• Counter IUU fishing
​• Protect EEZ and borders from unauthorized movements of maritime vessels
• Fight terrorism and piracy
• Counter human trafficking and illegal immigration
• Counteract drug smuggling
• Reduce enforcement reaction times

Ori Zeisel is the business development and product manager at ISI (Image Sat International). He joined ISI in 2015 and possesses more than seven years of corporate leadership and UAV operation experience within the defense sphere. Zeisel holds a BA from the Open University in Israel.
---