---
Mynaric Demos Laser Comms Using The Space Development Agency's OISL Standard
Mynaric (Frankfurt Stock Exchange: M0Y, ISIN: DE000A0JCY11) successfully demo'd their implementation of the Optical Inter-Satellite Link (OISL) Standard of the Space Development Agency (SDA). The demonstration marks a crucial milestone in the industrialization of laser communication and, as such, a first step in the technology's widespread adoption within the satellite industry and beyond.
Mynaric has achieved the industry's first over-the-air transmission using an OISL terminal communicating with an independently built testbed both of which are compliant with the SDA's OISL standard.
The demonstration was composed of a set of optical and electronic tests characterizing Mynaric's CONDOR optical, inter-satellite link product.
The successful demonstration confirmed that Mynaric's product are downward compliant with the SDA OISL Standard, thereby ensuring baseline compatibility with products of other OISL vendors implementing the same standard. The demonstration marks yet another positive achievement in support of SDA's efforts to establish the National Defense Space Architecture, a large-scale satellite constellation providing a range of capabilities to U.S. warfighters and to be comprised of several hundred, laser-linked satellites.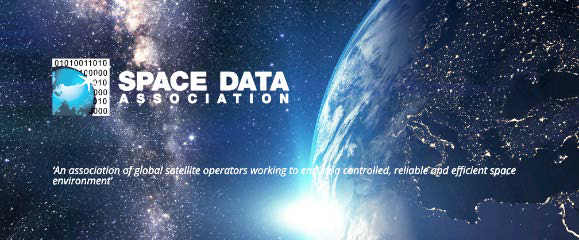 After procuring first satellites for the program last year, SDA is currently seeking industry feedback on its approach to procure the next tranche of up to 150 satellites, each equipped with optical links.
Mynaric is currently in the process of setting up a laser communication link testbed at the firm's Los Angeles facilities that will replicate the already-established facility at the company's headquarters in Munich. The internal testing facilities will allow Mynaric to fully test its terminals and their compliance with the SDA OISL standard in-house to further reduce development time.
They will also allow third parties to test their compatibility with Mynaric's products.
"In the quest to support the SDA and other governmental customers in our core markets, it is important that we help bridge the differences between the commercial and governmental markets, and reduce the risks of technology adoption. Standardization is crucial in facilitating both objectives and we are excited to be leading the field with our CONDOR line of terminals. We are proud to have yet another industry first under our belt," said Bulent Altan, CEO, Mynaric.
---
MILSATCOM Equipment For Military Use To Be Supplied By Gilat Satellite Networks
Gilat Satellite Networks Ltd. (Nasdaq: GILT, TASE: GILT) has been awarded a contract to supply satellite communication equipment for military usage — the company was selected as the sole provider to address advanced present and future defense connectivity requirements. Today's net-centric warfare and the digital transformation have increased the importance of satellite-based communication solutions in the battlefield. According to Gilat, their advanced technology exhibits superior performance and efficiency, thereby meeting defense long-term requirements.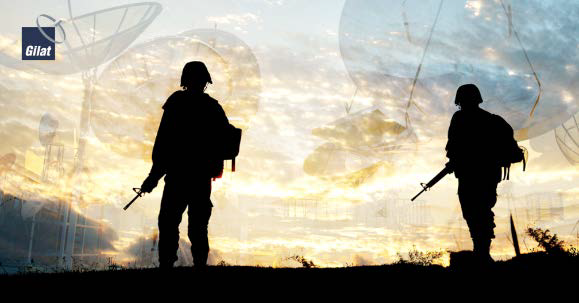 "Gilat will provide the defense satellite communication infrastructure that is a critical necessity on the battle field, wherever and whenever communication is required," said Res. BG. Eyal Zelinger, Gilat's Vice President of Defense. "We are proud that Gilat's SkyEdge II-c platform and roadmap answer the most stringent requirements and thus provide the technological capability to enable realizing the demand of digital warfare. Furthermore, this contract is a significant step in implementing Gilat's strategy in the global Defense market."
Gilat Satellite Networks Ltd. is also reporting that the company entered a strategic agreement valued in the tens of millions of dollars, including a potential for significant project expansions, with a large government corporation in Asia Pacific (APAC).
The equipment and multi-year managed-services contract will enable connectivity for multiple applications across the nation. Gilat will be responsible for building and operating the network to provide nationwide coverage for a range of applications. These include, but are not limited to, enterprise applications, with strong opportunities for cellular backhaul, emergency-response and mobility applications such as Comms-On-The-Move (COTM) and Comms-On-The-Pause (COTP).
Gilat's multi-service single platform, SkyEdge II-c, and its wide set of fine-tuned VSAT will answer the government's requirement for robust connectivity to the country's most remote areas.
"This strategic partnership follows successful delivery over the past years and will leverage Gilat's strong technical and management abilities for robust solutions," said Abhay Kumar, Regional Vice President, Gilat.
"Gilat is fully committed to the project's success and is dedicated to help deliver the essential high-quality customer experience to address the needs of the people, as mandated by the Government Corporation."
---
Viasat's to Deliver Enhanced Military-Grade Encryption on the First-Ever, Link 16-Capable, Low Earth Orbit Spacecraft
Viasat Inc. (NASDAQ: VSAT) will integrate its In-line Network Encryptor (INE) into the world's first, Link 16-capable, Low Earth Orbit (LEO) satellite that Viasat is developing for the U.S. Air Force Research Laboratory Space Vehicles XVI program.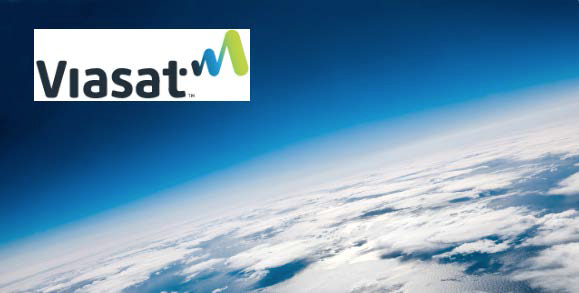 Viasat's INE will be the first crypto deployment on a Link 16-capable LEO satellite, and will provide communications security (COMSEC) and additional enhanced cybersecurity capabilities initially associated with mission data transfer, with future evolutions expected to simultaneously secure user data; telemetry, tracking and command (TT&C) management; and inter- satellite communications—at multiple security levels.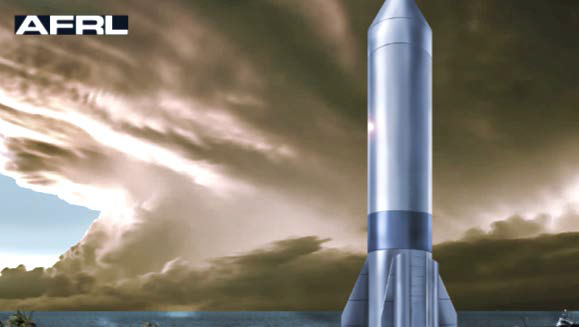 Viasat's INE, which was designed for a very low Size, Weight and Power (SWaP) constrained system, is expected to provide radiation-tolerant network encryption aligned with the LEO space environment and will be capable of supporting speeds exceeding 100 Megabits per second (Mbps) aggregate throughput, which makes it an outstanding encryptor to secure Link 16-to-LEO communications. The INE will also be able to secure the data flow between an unclassified spacecraft bus and the classified processing domain.
"In addition to building and testing the first-ever Link 16-capable LEO satellite prototype, Viasat is also focused on delivering the first high assurance, fully- programmable crypto deployed in space," said Craig Miller, president, Government Systems, Viasat. "Our focus is on revolutionizing space-based cryptographic and cybersecurity solutions by moving away from embedded, fixed single-application ASICs and moving to 'plug and play,' fully-programmable, multi-functional and highly-efficient military-grade cryptos that can be rapidly deployed by supporting commercial off the shelf technology enhancements for small satellites." mmercial of satellites."
---
Honeywell Intros Advanced Monitoring + Incident Response Service To Help Improve OT Cybersecurity + Increase Operational Resilience
Honeywell (NASDAQ: HON) has introduced their Honeywell Advanced Monitoring and Incident Response (AMIR) service.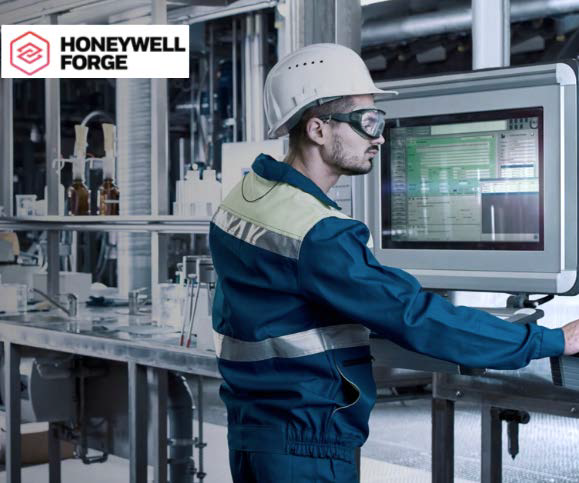 The service provides 24/7 operational technology (OT) cybersecurity detection and rapid response for current and emerging cyber threats.
AMIR is a cost-effective, easy to deploy, scalable cybersecurity service that is tailored to help IT and OT security teams that may struggle to keep up with the continuing evolution of today's cyber-attacks that target industrial control systems (ICS) and operational technology networks due to a lack of expertise or budget constraints.
AMIR is part of Honeywell Forge Managed Security Services (MSS), an end-to-end security as a service solution that helps protect OT environments, control systems and operations. In comparison, other third-party MSS providers and in-house solutions may rely either on basic monitoring that doesn't employ a proactive approach to securing critical OT assets and operations or on IT security operation centers that lack OT domain knowledge and expertise in different industrial protocols and assets. AMIR continuously monitors OT environments by "hunting" for anomalous behavior, including both known and emerging cybersecurity threats. It analyzes indicators of compromise and alerts operators to potential problems before significant damage can occur.
Through the use of proprietary technology, AMIR collects, correlates, prioritizes and analyzes security events and log data from multiple sources, providing a comprehensive approach to better minimize cyber risk and support cybersecurity compliance.
AMIR is integrated with the broader Honeywell Forge Cybersecurity portfolio designed to help further strengthen cyber defenses for operating environments.
The AMIR offering is already being deployed at multiple sites worldwide to help companies boost their cybersecurity maturity.
"Honeywell's Advanced Monitoring and Incident Response solution provides a combination of advanced cybersecurity software, experts, and playbooks with remediation guidance in order to better detect, prevent, analyze, evaluate and coordinate the response to cybersecurity threats occurring within OT environments," said Jeff Zindel, vice president and general manager, Honeywell Connected Enterprise Cybersecurity. "Staffed by cybersecurity experts with specific OT experience, AMIR offers a tremendous resource to complement any existing IT/OT cybersecurity program and help ease the burden of cybersecurity challenges."
---
DoD Organization Selects Tailored Cyber Threat Intelligence Data From LookingGlass
LookingGlass Cyber Solutions announced that a Department of Defense a (DoD) organization selected the company's integrated cyber threat intelligence and analytics platform, scoutSuite, to provide tailored cyber threat intelligence data and enhance the mission effectiveness of U.S. and enhance the mission effectiveness of U. military cyber threat analysts and operators.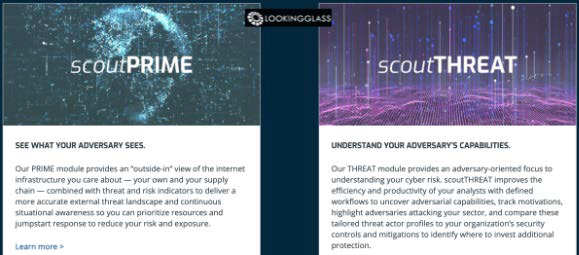 The five-year contract was awarded with a Production- Other Transaction (P-OT) agreement facilitated by the Defense Innovation Unit (DIU) after the completion of a successful prototype and pilot.
The P-OT enables other federal agencies to easily leverage the same cyber threat intelligence and analytics suite and services in use at the Department of Defense.
LookingGlass scoutSuite synthesizes vast amounts of global internet data with threat actor capabilities and motivations to provide a robust threat modeling environment that can quickly process, prioritize, and operationalize threat intelligence and indicators of compromise. The quantity and quality of data in the platform enables it to support multiple cybersecurity use cases.
Participants in the prototype and pilot noted that LookingGlass significantly removed analytical obstacles to collaboration and information sharing, while enhancing the use of commercial cyber data.
scoutSuite measurably impacted the cyber intelligence cycle by providing easy-to-operationalize cyber threat intelligence telemetry and reduced the skill-barrier for advanced cyber analysis.
The production OT, finalized on April 26, 2021, was issued based on LookingGlass' successful completion of its threat modeling environment, threat intelligence, and analytics prototype with DIU.
"Delivering an adversarial-oriented perspective in support of threat hunting operations over the past year to our partners across the U.S. federal government was an inspirational and motivating challenge we were excited to tackle. We are proud to partner with DIU to accelerate the adoption of commercial technology across the Department of Defense and to strengthen the cybersecurity of the nation," said Gilman Louie, CEO of LookingGlass.
---
The USAF's AFWERX Awards Solstar Space With An SBIR Phase 1 Contract
Solstar Space has been awarded a U.S. Air Force, AFWERX SBIR Phase 1 contract — as a participant in the Phase 1 cohort, Solstar Space will conduct feasibility studies with the Department of Defense (DoD) to demonstrate how the company's onboard, satellite Critical Data Relay supports continuous connectivity and provides vital global communications for spacecraft in LEO orbit.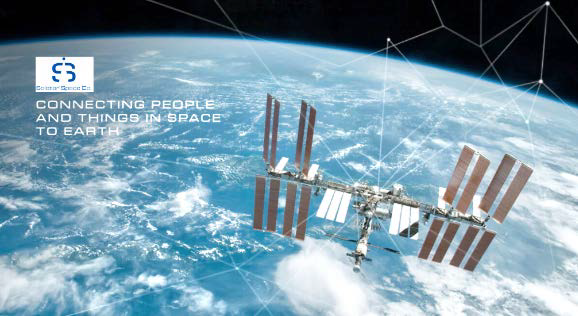 LEO smallsat operators, including the DoD, have limited opportunities to communicate with spacecraft to ensure optimal operation.
Troubleshooting of any issues is constrained to pass over windows where downlink stations are available leading to downtime, protracted recovery processes, and risk for catastrophic loss.
Continuous 24/7 connectivity through a space-based IP network will seek to increase asset utilization and efficiency while mitigating risks associated with limited communications links.
"Space-based connectivity is critical to providing immediate notification of spacecraft anomalies and to support worldwide recovery command capabilities," said M. Brian Barnett, Founder and CEO, Solstar Space.
"Today, LEO satellite communications are typically limited to a few minutes during each scheduled pass over downlink stations. Under this Phase 1 contract, the practicability of Solstar's short burst data (SBD) services and the Critical Data Relay will be assessed."