U.S. military and intelligence operations must effectively navigate through contested environments with life and liberty critically reliant on communications — adversaries understand our ability to do so is acutely dependent on space systems. That's why adding resilience and diversified solutions to satellite communications (SATCOM) is so essential.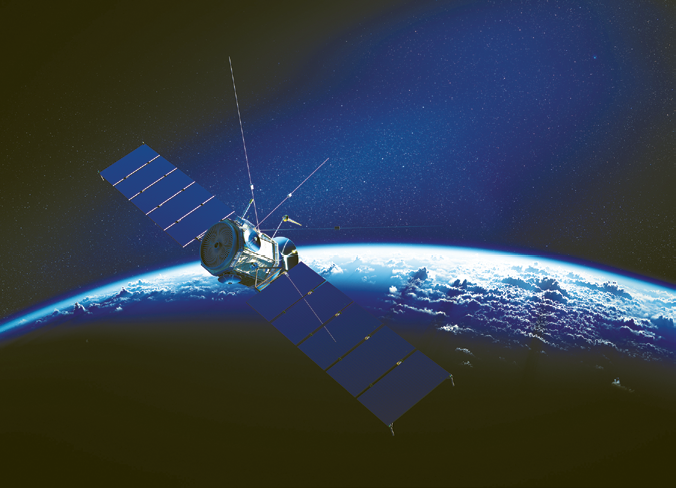 Historically, as the U.S. Department of Defense (DoD) was the lead investor for SATCOM, DoD was in control of SATCOM capabilities.
Now, as commercial market innovations frequently outpace military technology, there's ample opportunity to diversify DoD's SATCOM solutions by bringing commercial technology more broadly into the mix, particularly with the transition of commercial SATCOM services procurement from the Defense Information Systems Agency (DISA) to the U.S. Air Force Space Command (AFSPC).
The stage is now set for true enterprise satellite communications capabilities that allow a military or intelligence operator to seamlessly flex between any available resources to successfully achieve vital mission outcomes when communications are contested.
"The SATCOM mission is critical to the success of our joint warfighters on the battlefield and requirements for this capability continue to increase," said General Jay Raymond, AFSPC commander and nominee to command U.S. Space Command. "The new acquisition authority better integrates our military and private SATCOM sectors, ensuring our warfighters have the communications capabilities they need to fight and win. Our vision is for users to be able to connect quickly among different satellite constellations or service providers."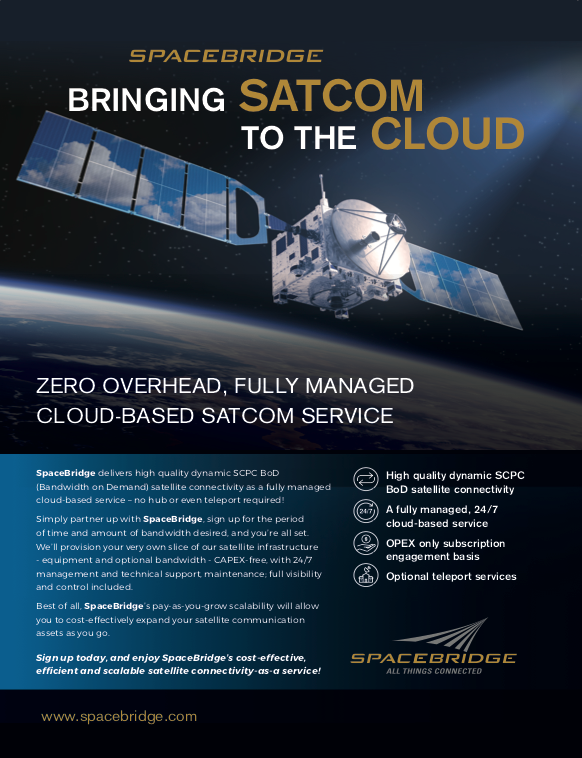 Challenges remain in bridging past and present communications infrastructures, concepts of operations, and procurement practices to maximize enterprise agility, given historical differences in how DISA and AFSPC have approached SATCOM capabilities. An effective enterprise SATCOM approach, however, can serve to bridge these challenges.
Key to this enterprise approach will be the nexus of trusted mission partners to AFSPC's commercial satellite communications office and military SATCOM (MILSATCOM) systems directorate.
Agile relationships with emerging commercial technology providers, and SATCOM integrators such as Peraton who can broker a broad array of fielded SATCOM capabilities while offering rapid demonstration and testing of emerging technologies, are necessary.
Additionally, leveraging future mega-Low Earth Orbit (LEO) communications satellite constellations and supporting test, evaluation, and military utility assessments can streamline the process of expediting nascent capabilities and technologies to sufficient maturity for DoD use.
The resultant advantage for military customers is more rapid, reliable injection of impactful new SATCOM technologies and communications diversity into operational environments.
Within the SATCOM paradigm, retaining the option to tailor solutions that allow customers to control and manage specific capabilities remains a required construct.
On the flip side, for those needing standard capabilities, providing reliable managed services at all levels of classification must also be an integral element.
One non-negotiable condition applicable to every customer is security — it must always be baked into the mix. Peraton's cybersecurity expertise runs deep and wide — from defending infrastructures against cyber-attacks to offering integrated cross-domain solutions, products,
and services.
The interconnected SATCOM enterprise demands optimal security vigilance with proven risk management practices to continuously monitor, detect, and respond to adversary attacks that target the very infrastructure upon which SATCOM capabilities rely.
In addition to bridging military and commercial capabilities, there's a compelling reason to consider the civil component in the wider communications discussion. With more than three decades of mission partnership with NASA, Peraton has supported national space and range programs from launch to on-orbit operations.
The company's advanced technologies manage distant spacecraft and facilitate vital data exchange while driving efficiencies in the development, operation, and maintenance of some of the most complex mission systems on Earth. Effectively linking these complementary defense, intel, commercial, and civil SATCOM components offers more expansive, cost-effective, low-risk synergies for military and government customers while adding resilience to the enterprise. Integrating emerging technologies from the commercial and civil realm with clear-eyed understanding of the complex operational demands of the defense and intel community is precisely Peraton's forte.
At the heart of the company's highly reliable enterprise SATCOM architecture is a network of partnerships that spans U.S. defense, intel, civil, interagency, and commercial alliances, as well as extends to international and coalition partners, to seamlessly deliver the secure, resilient global capability demanded. Engaging with a proven global mission partner can help augment and complement formal government-to-government relations on both the civil and the military side.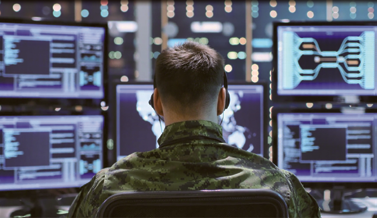 Moreover, rapidly integrating new technologies, particularly those arising from commercial ventures, can be a real game-changer.
Peraton's enduring government customer partnerships aligned with its commercial relationships serve to ensure emerging technologies of interest are quickly made available for consideration in advancing national security missions.
Government customers can rest assured not only of their reliable receipt of contracted communications services, but also gain the opportunity to test drive what's new – weigh the pros and cons – and implement incrementally or wholesale into their enterprise SATCOM architecture and associated acquisition programs.
As General Raymond summed up the matter, "The end-state vision is for a SATCOM user to be able to roam rapidly among different satellite providers and/or constellations, ultimately enabling more flexible, resilient SATCOM."
Peraton, built on a strong legacy of advanced communications capabilities and trusted partnerships, is bringing new technologies and resilient, integrated enterprise solutions to defend and expand the nation's space advantage. The imperative is to empower U.S. and allied warfighters and explorers to advance their vital national security missions.

Michael J. (Mike) Moran is Vice President, Space Strategies. In this role, he establishes and directs the growth strategy for Peraton's Air Force space portfolio. Mike serves as account executive for Air Force space programs while supporting Peraton's broader space and cyber strategy within the Department of Defense and Intelligence Community.
Additionally, Mike leads executive level engagement with senior government clients to facilitate understanding of customers' strategic needs and guides solutions that increase customer value and achieve revenue growth.
Previously, Mike served for more than 26 years in the United States Air Force (USAF) with command assignments at the squadron, group and wing levels. His USAF career spans space, launch, cyber, airborne, and foreign military sales programs to include executive and enterprise leadership within Air Force Space Command, the National Reconnaissance Office, the Pentagon, and the North Atlantic Treaty Organization. In these capacities, his responsibilities included program management, engineering, and operations in the U.S. and in Afghanistan while deployed during Operation Enduring Freedom.
Mike is a senior executive fellow with the John F. Kennedy School of Government at Harvard University. He holds a master of science degree in national resource strategy from the National Defense University; master of science degree in military operational art and science from Air University; master of science degree in systems management from the University of Southern California; and a bachelor of science degree in mechanical engineering from the University of Virginia. He is a certified Program Management Professional and Certified Information Systems Security Professional.
---