Chief Master Sergeant Carol A.M. Dockery is the Command Chief Master Sergeant, Space and Missile Systems Center, Los Angeles AFB, California. Chief Dockery supports the SMC Commander in assessing military readiness, pushing process improvements and workforce development. Her efforts support over 6,000 personnel and their families assigned to three stateside locations.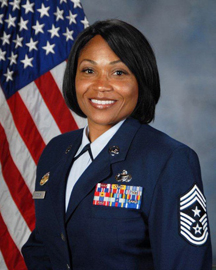 Chief Dockery entered the Air Force in November of 1983 and is a native of Columbia, South Carolina. She served in a variety of positions with increasing responsibility including two tours assigned to Headquarters Air Force as the subject matter expert for the Enlisted Retention Policy and the Chief Enlisted Promotions & Evaluation Policy. Additionally, she gained coalition and joint service experience while supporting Operations Enduring Freedom and Iraqi Freedom as the Senior Enlisted Leader at a forward deployed location. Chief Dockery served as the Command Chief Air Force Cyberspace Command Provisional and most recently completed a tour as the Senior Enlisted Leader for the National Reconnaissance Office in Chantilly, Virgina.
MilsatMagazine (MSM)
Good day, Chief Dockery…how did you decide upon a career in the United States Air Force?

Chief Carol Dockery
Like countless other recruits, my decision to join the military was filled with mixed emotions and a desire to follow in the footsteps of a family member. My Dad, a decorated Vietnam War veteran, returned from the battlefields larger than life. To me, he was faster than a speeding bullet, more powerful than a locomotive, able to leap tall buildings in a single bound. He was everything I secretly wished I could be. At the time, I couldn't put my finger on the origins of his undeniable prowess. Today, I'm convinced it stemmed from his willingness to take on the awesome responsibility of leadership and the character to build enthusiasm and confidence in others.
MSM
What do you believe gave you the training necessary to work with commanders to ensure full enlisted support?
Chief Carol Dockery
I honestly believe a leader's ability to unite people toward a common purpose (mission, process improvement, readiness, personal responsibility, or the wingman's concept) is grounded in the leader's character or lack thereof. The commanders I've had the pleasure to partner with exude positive character traits in words and deed. Gaining their support for issues impacting Airmen and their families is innate and requires very little effort on my part.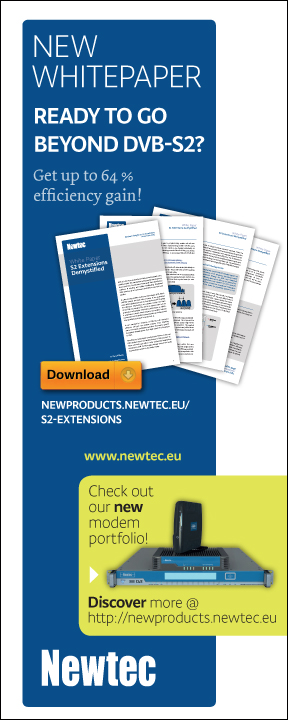 MSM
What are a Chief Master Sergeant's main duties in general, and now at Space and Missile Systems Center, your new duty station?
Chief Carol Dockery
Chief Master Sergeants are key enlisted leaders who partner with Air Force senior leaders from flight-level to Air Staff. They serve as commandants in our school houses; superintendents across various disciplines; program managers; command chief master sergeants responsible for unit readiness and mission effectiveness; and career field managers charged with supervising enlisted specialties throughout their careers.
As the Command Chief for the Space and Missile Systems Center, I support SMC commanders in assessing military readiness and pushing process improvement and workforce development, as well as offering perspective on issues impacting the more than 6,000 military, civilian, and contract personnel and their families assigned to SMC's three stateside locations.
In general, my role is to push the commander's priorities, help Airman break through obstacles that prevent them from reaching their objectives and goals, to make myself available to those who serve and their families, and to fill deltas identified by my commander and our Air Force.
MSM
Why and how did you become involved in the space area of the USAF?

Chief Carol Dockery
At the tail end of my command chief tour with Air Force Cyberspace Command (Provisional) at Barksdale AFB, Louisiana, I was nominated and subsequently selected by Lt. Gen. Ellen Pawlikowski to serve as the Senior Enlisted Leader with the National Reconnaissance Office in Chantilly, Virginia. Following my tour with the NRO, I was fortunate to once again gain her approval to partner in leading the men and women attached to SMC.
The challenge of stepping into unfamiliar territory was daunting, but I sincerely enjoyed the ride. While I continue to cut my teeth in the space business, I've yet to defeat the extremely large learning curve. My saving grace is the pride I feel when we realize successes while supporting the warfighter. Our space professionals diligently deliver resilient and affordable capabilities to the nation and I'm honored to have the opportunity to partner with the SMC leadership team as we strive for maximum effectiveness.
MSM
What were your responsibilities while assigned with the Command Chief Air Force Cyberspace Command Provisional, and also when you were with the National Reconnaissance office?
Chief Carol Dockery
Each assignment provided different opportunities to broaden my understanding of our contributions to the Joint team and the difficulties in resourcing critical activities and infrastructure. More specifically, the National Reconnaissance Office (NRO) is responsible to the Secretary of Defense and the Director of National Intelligence for research, development, acquisition, launch and operation of overhead reconnaissance capabilities, providing the foundation for global situational awareness and responses to the nation's toughest intelligence challenges.
As the Command chief, I was responsible to the NRO Director for the military readiness, professional development and mission effectiveness of the organization's joint enlisted personnel assigned in numerous locations across the globe.
As you might know, Air Force Cyber Command (Provisional) was a proposed United States Air Force Major Command that existed only in provisional status in 2007-08. On October 6, 2008, the Air Force announced the command would not be brought into permanent activation and the cyber mission would be transferred with the 24th Air Force to Air Force Space Command. During this historic transition, Air Force officials remained committed to providing full-spectrum cyber capabilities to include global command and control, electronic warfare and network defense. I partnered with the commander, Maj Gen William T. Lord, to steer the organization, while the Air Force completed a comprehensive assessment of the requirements and synchronized the proposed outcome with other key Air Force initiatives.
MSM
For youngsters, what course of training do you recommend for them while in middle and high school as well as college to prepare them for a career in the space?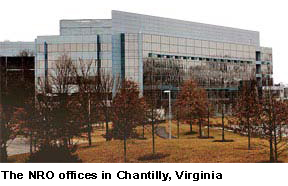 Chief Carol Dockery
America needs to prepare students to compete in a technological workforce. Educational opportunities focused on problem solving, discovery, exploration and innovation are best realized when students are exposed to STEM (science, technology, engineering and mathematics) programs. Moving forward, knowledge workers will dominate most fields. All students, not just those interested in space, should receive a solid foundation in science, engineering, technology and mathematics.
MSM
Given the current cutbacks in budgets by politicians, how will such impact your staffing efforts?
Chief Carol Dockery
My job is to assist SMC's senior leaders in securing the appropriate balance of mission assurance, personnel readiness, "right-sizing," and modernization. We can't predict what lies ahead, but determining how to mitigate the risk associated with shrinking resources and mounting operational costs and demands.
MSM
As you have served in forward positions during Operations Enduring Freedom and Iraqi Freedom as a senior NCO, what do you see as some of the most crucial challenges facing our nation from our warfighters?
Chief Carol Dockery
Wearing SMC lenses gives you a different perspective when viewing the needs of the warfighter. Our biggest challenge is responding at the speed of need. Space systems are critical to the warfighter, from GPS targeting to surveillance to weather tracking. As we struggle with shrinking budgets, our job is to prioritize our efforts and work towards innovative solutions that allow our men and women in uniform to realize successes on the battle field and return home safely. With each success, SMC reasserts its role in delivering resilient, affordable space capabilities.
MSM
Given your role, you must interface with commanders and general officers on a consistent basis…how do you manage to ensure the correct message is sifted down to your fellow Airmen and contract personnel? Is there a role for upwards communication as well?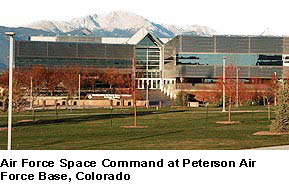 Chief Carol Dockery
Responsive communication both up and down the chain of command is essential to effective messaging and mission success. As the Center's Command Chief, my ability to listen is my most valued skill set, followed closely by my ability to establish and maintain credible relationships with senior leaders and our workforce.
I'm constantly looking for new and inventive ways to connect with the men and women of SMC. At the end of the day, nothing beats visiting folks where they live, work and play. That includes visiting individual work centers, meeting their families while attending monthly promotion ceremonies, sharing holiday meals with single Airmen in our dormitories, and attending local events hosted by our force support squadron and our community partners in the greater Los Angeles area .
MSM
Looking back over your impressive career, what assignments have been the most satisfying for you?
Chief Carol Dockery
Each assignment provided an opportunity to learn new things and meet great people, in particular the love of my life, my husband, who I met while assigned to the separations and retirements section of the consolidated base personnel office, Yokota AB in Japan.
I enjoyed every stop along the way and would jump at the chance to relive every moment serving this great nation alongside the men and women who proudly wear the uniform and call themselves America's Airmen.