Skynet Comms Stanchion For UK's Red Arrows Tour
SATCOM is going to be delivered by Airbus Defence and Space to the UK Royal Air Force's Red Arrows tour of the Asia-Pacific and Middle East which will include more than 20 flying displays.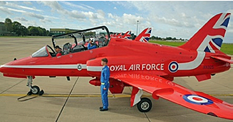 The 12 Hawk T1s of the Red Arrows based at RAF Scampton will be performing displays and a series of flypasts across the Asia-Pacific and Middle East regions throughout October and November 2016. The Skynet constellation will provide all assured voice and data communications throughout the tour, primarily through the newly relocated Skynet 5A satellite, and the Airbus Defence and Space managed anchor station in Adelaide, Australia, which was opened in May 2016, in partnership with SpeedCast.
Airbus Defence and Space announced in September of 2015 the successful completion of the 67,000 km move of the Skynet 5A satellite from 6 degrees East to 95 degrees East.
The relocation extended the Skynet constellation's coverage and services from 115 West to 163 East, including the Indian Ocean and Western Pacific region. With the move complete, the Skynet network offers global military X-band and UHF coverage, expanding core service reach for the UK military and augmenting coalition capabilities in the region.
Airbus Defence and Space owns and operates the hardened Skynet X-band satellite constellation of eight satellites and the ground network to provide all Beyond Line of Sight (BLOS) communications to the UK Ministry of Defence.
The contract also allows other NATO and allied governments such as members of the five-eyes community (besides UK, the USA, Australia, New Zealand and Canada) to use the Skynet system to augment their existing services.
airbusdefenceandspace.com
---
Kratos Defense & Security Solutions Brings DoD Into Their Service Domain
Kratos Defense & Security Solutions, Inc. (Nasdaq:KTOS) has received a Joint Functional Component Command for Space (JFCC Space) contract modification to expand RF monitoring, interference detection and geolocation services to now include all Department of Defense (DoD) leased Ku- and C-band commercial bandwidth worldwide, and X-band geolocation in select locations.
DoD relies on commercial bandwidth to support critical mission needs, including reconnaissance, surveillance and broadband communications between commanders and field units. The contract modification is valued at $6.2 million.
A component of the US Strategic Command (USSTRATCOM), JFCC Space is responsible for executing continuous, integrated space operations to deliver theater and global effects in support of national and combatant command objectives. This includes monitoring and protecting the commercial satellite bandwidth leased by DoD.
Kratos currently provides RF services for the Central Command (CENTCOM) and Pacific Command (PACOM) Areas of Responsibility (AORs).
The contract modification expands Kratos' services to include the four remaining geographic COCOMs: European Command (EUCOM), Northern Command (NORTHCOM), Africa Command (AFRICOM) and Southern Command (SOCOM).
In addition to expanding geographic coverage and infrastructure, Kratos will provide event and trend analysis of Space Situational Awareness (SSA) information for contracted DoD leased commercial bandwidth.
Kratos delivers these services from an infrastructure that comprises an extensive global network of RF monitoring and interference detection sensors and geolocation systems serving a broad range of commercial and government clients.
To provide the DoD with the increased worldwide coverage, Kratos will significantly expand its current infrastructure.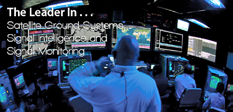 The upgraded configuration will add seven new worldwide monitoring sites, host more than 60 antennas and provide visibility to over 50 satellites, 100 beams and 200 transponders.
Additionally, Kratos will add X-band geolocation capability, particularly suited to military requirements, greatly increasing the ability to support geolocation tasking on commercial and military X-band satellites in key areas of the world.
The services are anchored around Kratos' Monics®, the industry-leading carrier monitoring product and satID®, its highly accurate geolocation system.
According to Greg Caicedo, Kratos' Vice President who oversees the program, Monics uses a high-speed digital signal processing capability that makes carrier measurements against a monitoring plan, so that his company is notified whenever there is any change to a customer's terminals or bandwidth. satID is a highly accurate system where results are seen within 5 km of the interference location.
For additional insight, please read the feature article in the October issue of MilsatMagazine "How Commercial SATCOM Managed Services Support The Military's Critical Missions."
www.kratosdefense.com
---
A MUOS-5 Unfurling
On June 24th, the advanced, new, secure communications satellite—MUOS-5—that was built by Lockheed Martin was launched from the Cape Canaveral Air Force Station.

Now on orbit, the MUOS-5's two unfurlable mesh antenna reflectors manufactured by Harris Corporation successfully deployed on October 30th.
This is the US Navy's fifth Mobile User Objective System satellite and operates similarly to a global military cellular network in the sky, vastly improving current secure communications for mobile forces.
Unlike previous systems, MUOS provides users an on-demand capability to transmit and receive high-quality, prioritized voice and mission data on a high-speed, IP-based system Beyond-Line-Of-Sight (BLOS), nearly anywhere around the world.
This includes connecting into the Global Information Grid (GIG), as well as the Defense Switched Network (DSN). Once fully operational, MUOS will be compatible with, and provide 16-times the capacity of, the legacy UHF satellite system.
The antennas are the ninth and tenth Harris-built reflectors for the MUOS constellation. Harris provides two antennas onboard each satellite—a 14 meter diameter antenna to support new MUOS capabilities and a 5.4 meter diameter antenna to support legacy operations.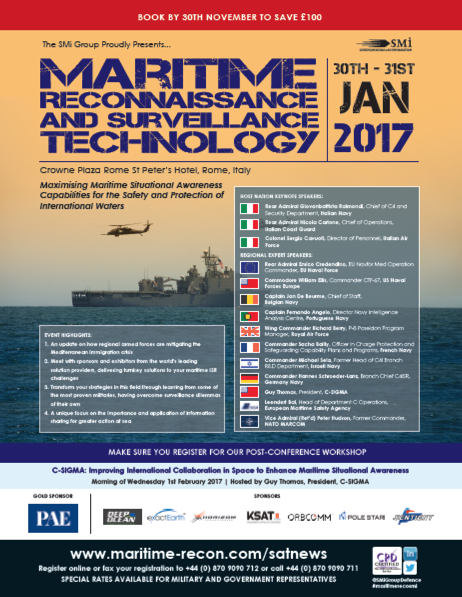 Harris has delivered more than 30,000 MUOS-capable AN/PRC-117G tactical radios, which will be able to deliver the enhanced capability to warfighters with a software upgrade, diplexer and an antenna kit.
This innovative and quickly-deployable solution is significantly more cost and time-efficient than procuring new radios.
harris.com/what-we-do/space-antennas
---
Failure Is Not An Option For USMC — Hence, These Exercises
Unwavering heat, storms and strong winds failed to halt approximately 90 Marines during a field exercise conducted by Alpha Company, Marine Wing Communications Squadron 28 aboard Marine Corps Air Station Cherry Point this fall.
The two-week exercise occurs annually to satisfy training and readiness requirements and serve as an opportunity for the Spartans to reaffirm previously learned skillsets.
Alpha Company is using enablers such as Very Small Aperture Terminals (VSAT) Large and Tactical Elevated Antenna Mast Systems allowing the squadron to deliver transmissions between satellites
"We have different sections of Marines handling a variety of aspects for communications working together," said Gunnery Sgt. Curtis Myers, the staff noncommissioned officer in charge of the exercise for Alpha Company. "We have a transmissions section that locks-on to satellites for us, radio Marines that handle our single channel radio networks with the wire sections handling telephone support from the field and data Marines setting up Internet or Internet based capabilities."
According to Myers, once a fully operational capable date is set in stone, failure is not an option.
This field exercise allowed Marines to enhance and reaffirm lessons learned during previous training. By conducting this exercise the company of Marines was able to showcase their ability to support units while forward deployed and affirm their state of readiness.
While conducting the exercise, Alpha Company aimed to simulate a deployed environment throughout the exercise. By simulating being forward deployed, Marines are able to gain knowledge that will be beneficial when put in a real world situation.
Myers said it was important for the junior Marines to get hands-on experience, but no matter what, there's always room for improvement.
"It's very important to simulate that deployed environment," said Myers. "It's very different having to set up inside a building as opposed to in a tent."
A problem often faced when working from tents, as opposed to cement buildings, is unpredictable weather. Wind, water, and other elements can impact the care of the equipment.
According to Cpl. Michael Lorrey-Every, a data systems technician with MWCS-28, without communications, coordination in the field almost comes to a halt.
"It's the little things like making sure cords are plugged into the right ports and getting the Marines used to what they need to be looking for when troubleshooting," said Lorrey-Every. "We want to uphold our training and readiness standards. [The field exercise] gives us the opportunity to be tested and ready when we come across unexpected situations in the field."
With multiple facets of communications equipment needed to work in-sync, the Marines benefit from an increased workload to heighten Marines' skillsets.
"Marines who aren't directly involved with communications may not realize there's a lot of work that goes in to establishing communications," said Myers. "Call for fires, medevacs need communications to communicate back and forth to talk between the infantry side and wing side so they know where they need to go and where the planes are at. Until you go out and do it, you don't see the reasoning for it."
---
GovSat SATCOMs Service Assigned To NATO Ground Surveillance
SES' 50 percent owned affiliate GovSat has secured a long term commercial satellite communications contract to support the operational phase of NATO Alliance Ground Surveillance (AGS).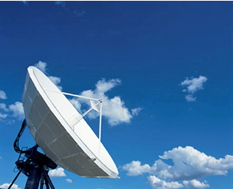 The contract is for an end-to-end service and includes the delivery of satellite capacity in commercial Ku-band—largely coming from the SES fleet—as well as associated capacity management services.
These services support the Command & Control and sensor data communications required by NATO Global Hawk vehicles over the AGS operational area.
The AGS system consists of air, ground and support elements performing all-weather, persistent wide-area terrestrial and maritime surveillance in near real-time.
AGS will be able to contribute to a range of missions such as protection of ground troops and civilian populations, border control and maritime safety, the fight against terrorism, crisis management and humanitarian assistance in areas affected by natural disasters.
GovSat is a public-private partnership between the Luxembourg Government and SES and offers capacity leases and related 24/7 secure operations from facilities with EU and NATO clearances to governments and institutions.
GovSat's first satellite, GovSat-1, is currently under construction and is scheduled for launch in 2017.
govsat.lu
---